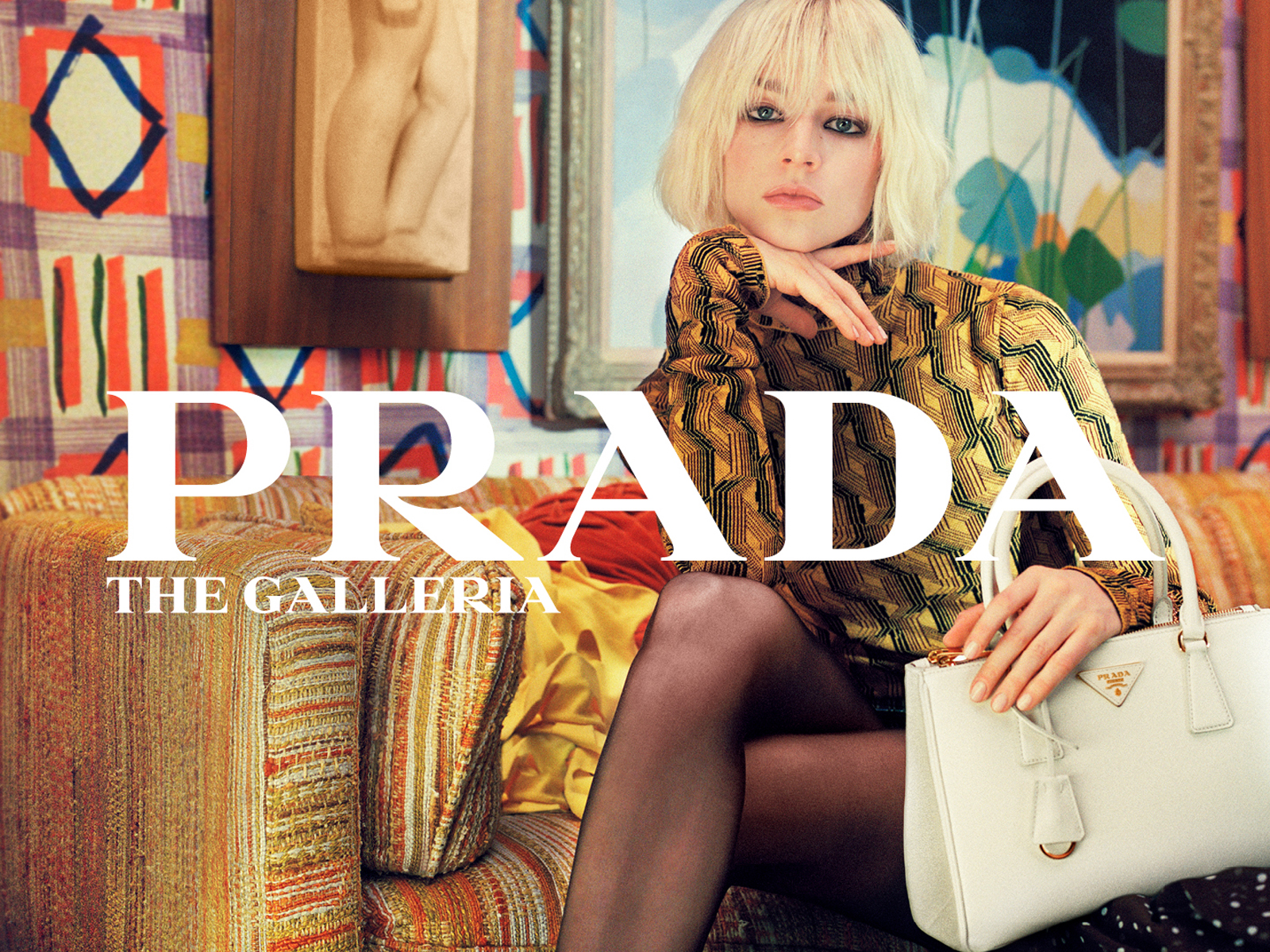 Exploring the origins of imagination with new Prada The Galeria cinematic short
If one was to take a closer look at the ever-changing state of the fashion industry in recent years, the evident fluctuations and shifts, shaping the way we consume clothes can easily be observed. From the limitations imposed by the global pandemic both on the supply and production of clothes to the rising awareness among consumers of the ecological impact caused by the industry, these past several years have been increasingly difficult to maneuver for many brands. However most impactful was the changing sartorial ideologies and tastes of the consumers, formed by various outside influences, as such intangible factors are unable to be controlled and can be solely adapted to. It seems as if, lately, there have been two aesthetical streams of thought when it comes to both design and consumption of clothes, either the minimal, seasonless approach to design, which when explored frivolously can seem rather sterile or the exuberant perspective, rooted in escapism, which pushes us to reconsider the ways in which fashion is consumed and worn.
Prada has, for their latest Galeria bag ad campaign sought to capture the unconditional joy of dressing up, that magical moment when you have laid your eyes on a piece of clothing that made you fall in love with the world of fashion for the first time, broadening your perspective on what clothing can really stand for. Xavier Dolan directed cinematic short follows Hunter Schafer, the ad's heroine, as she carelessly indulges in naive daydreaming, going from one extreme idea to the other, romantically imagining the emblems of the fashion universe through the lens of a wide-eyed, optimistic dreamer, all of the photoshoots, the gorgeous clothes, the sets… Every escapist's wildest fantasy. The video, like the heroine's stream of thought, doesn't have a rigid, singular narrative, but an assortment of many-angled mini ones, pieced together in a sequence epitomizing the dreamlike exploration of the character's fixations, dreams, and passions. No matter how varied the destinations the character's mind travels to may be, the brand's famed Galeria bag remains a constant presence, reframed in different contexts, connecting all of the different fragments of the imagination into a cohesive whole. Sometimes, In moments when every single aspect of one's life moves at such an incredibly fast pace, going back to the sentimental, to the purest innocence, may be the most revolutionary direction to head in.
Image credit: Prada