In the late seventies, Margaretha and Wolfgang Ley had only recently embarked upon
building a brand together when they decided to photograph one of their earliest
collections at a racetrack. After seeing a horse named Escada preparing in the stalls,
they were so particularly inspired by its energy that they decided to name their company
after it, and their audacious aesthetic came to define the decades that followed. 40 years
later and, for his debut runway collection for the house, global design director Niall Sloan
has chosen to explore the facets upon which they built Escada: both that fortuitous
sighting as well as the house's iconic visual codes.
Escada has long been rooted in confident femininity, and here its renowned power suiting and Working Girl aesthetics have been given a modern update. This is Escada's wardrobe for modern women: determinedly independent, and thoroughly pragmatic.
The brand's beginnings, through that trip to the races, are examined through: interpretations of jockey silks, stretch viscose sportswear and Hannah Murgatroyd's lively equestrian prints. Illustrated shirtdresses find new glamour when formed from double silk satin. A nostalgic look at everyone's favourite nineties movie Pretty Woman brings familiarity and whimsy.
Throughout the collection, Sloan's new house emblem – a golden heart, adapted from a
vintage Escada perfume bottle – appears as a recurrent motif, stamped upon fabrics,
suspended from jewellery, sewn in radiating rings onto handbags. It succinctly embodies
his vision for Escada: a bold optimism, proudly rooted in the house's history but ever
evolving it into the future.
Here are our favourite looks:
#ESCADASS19SHOW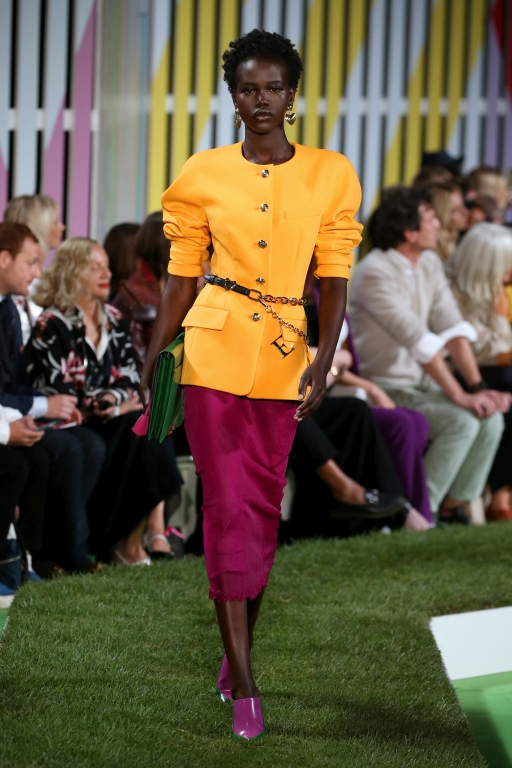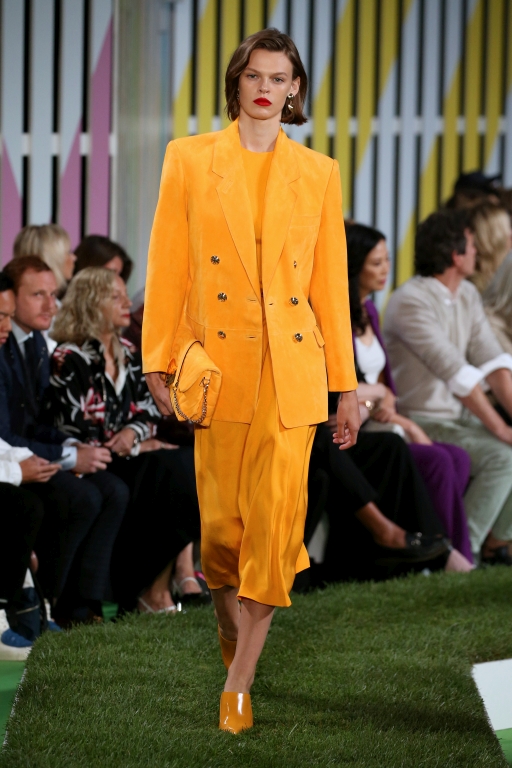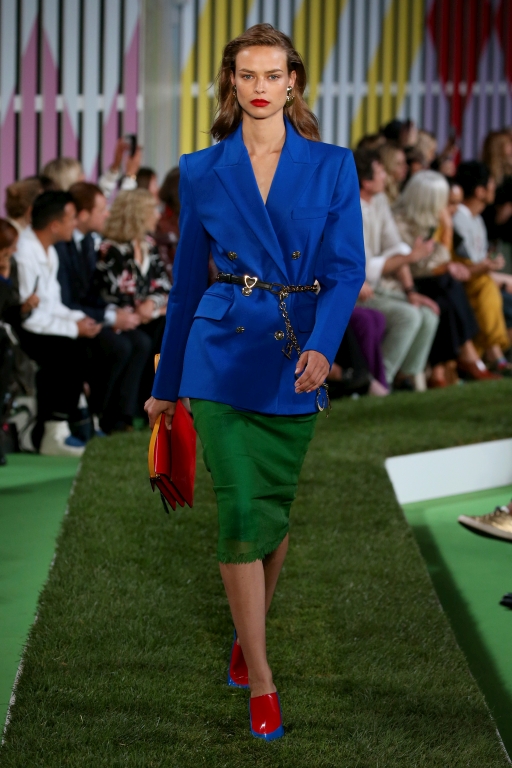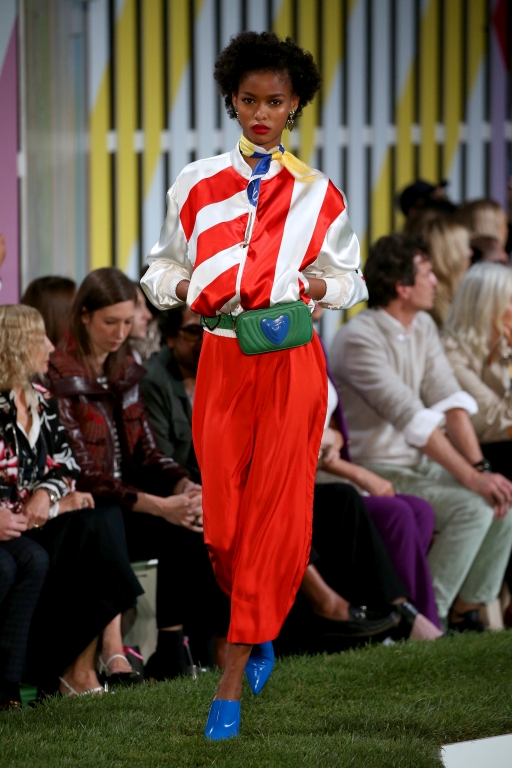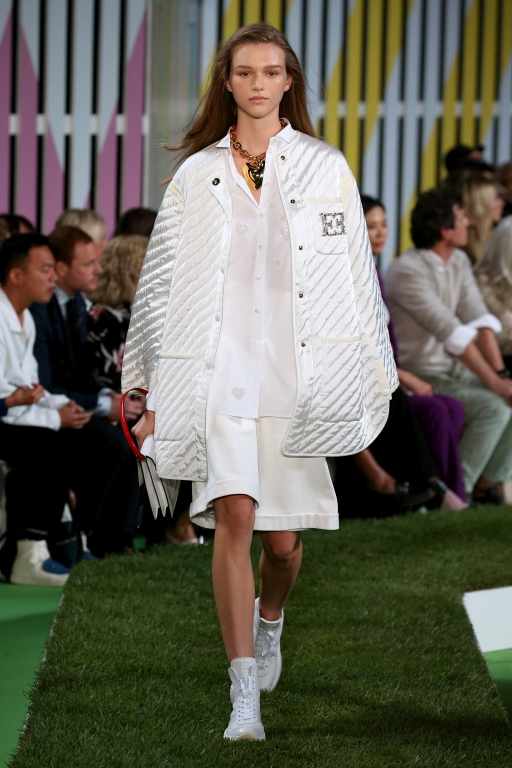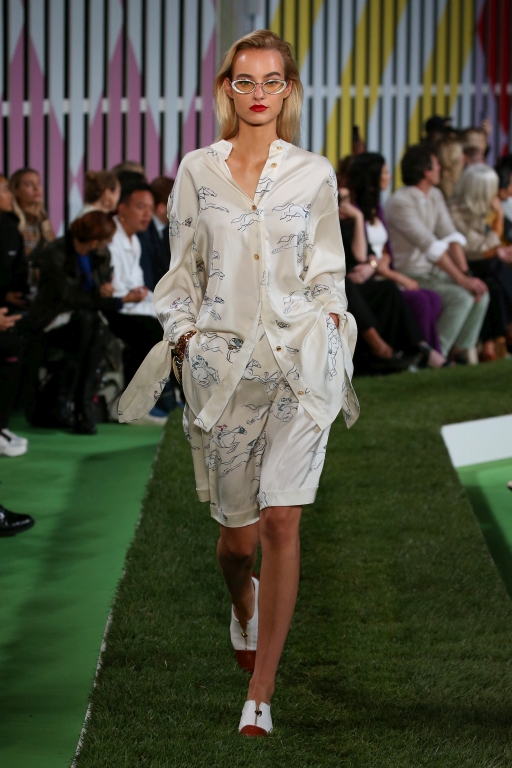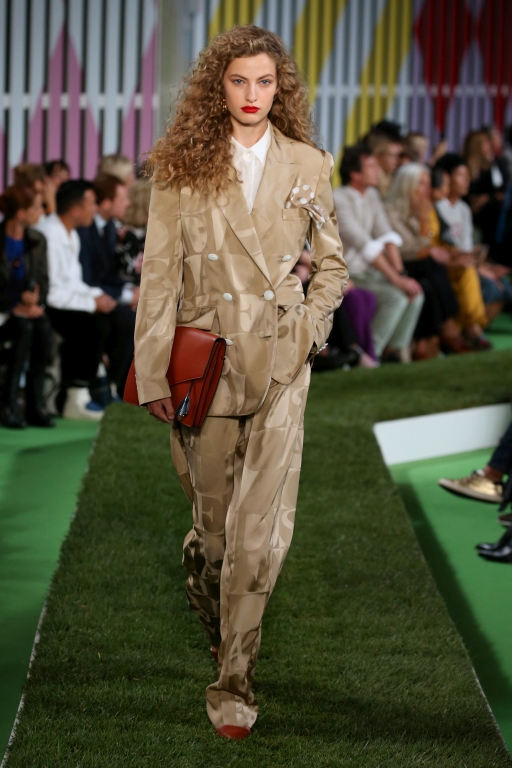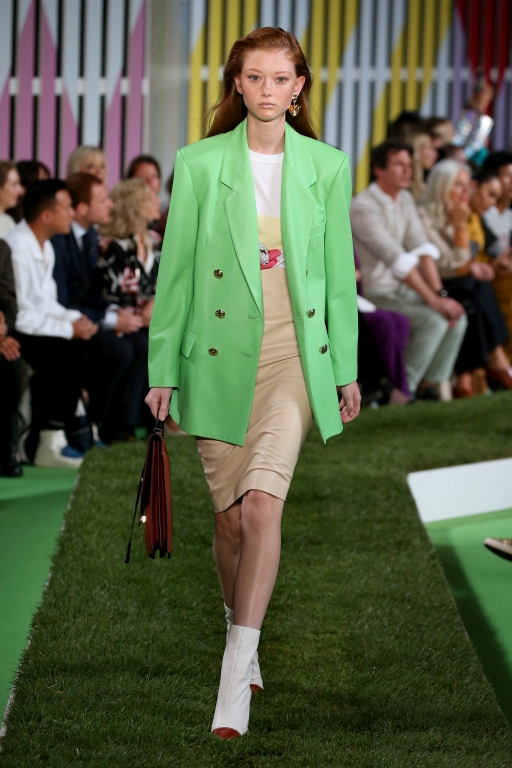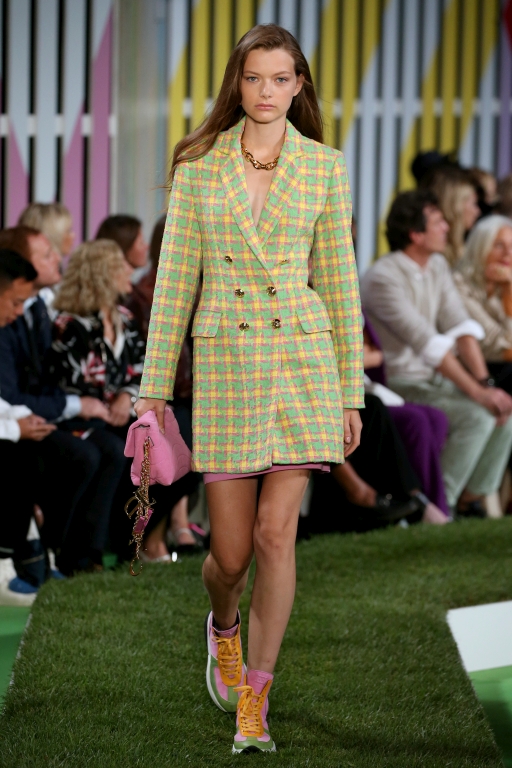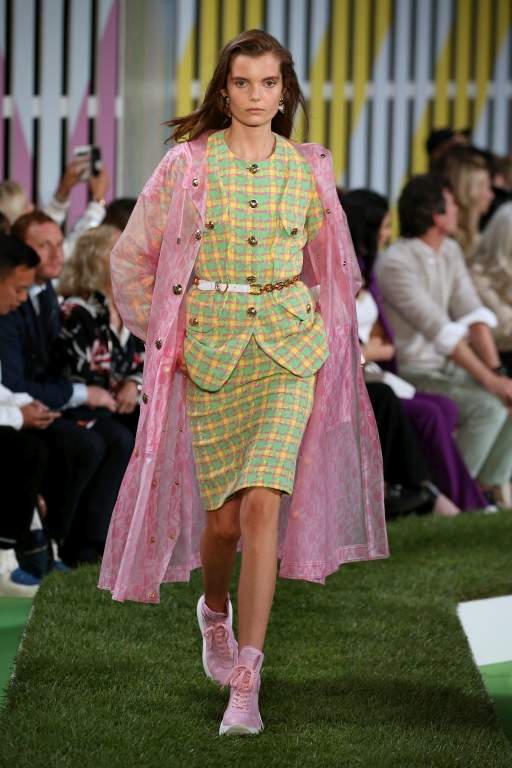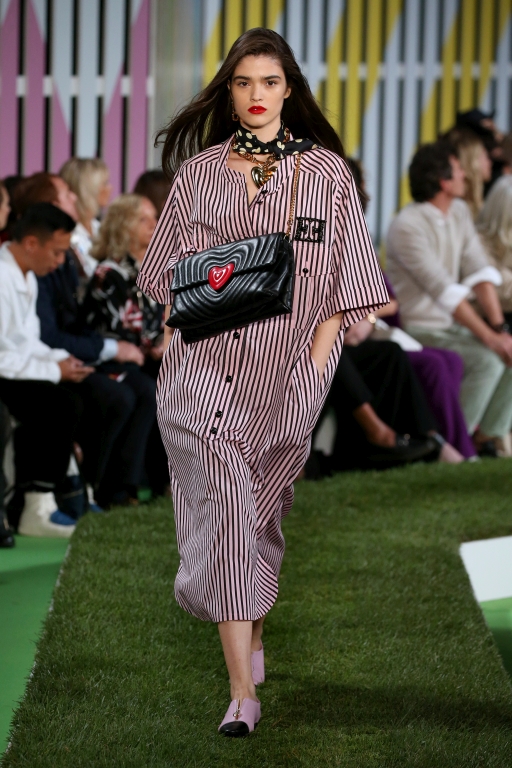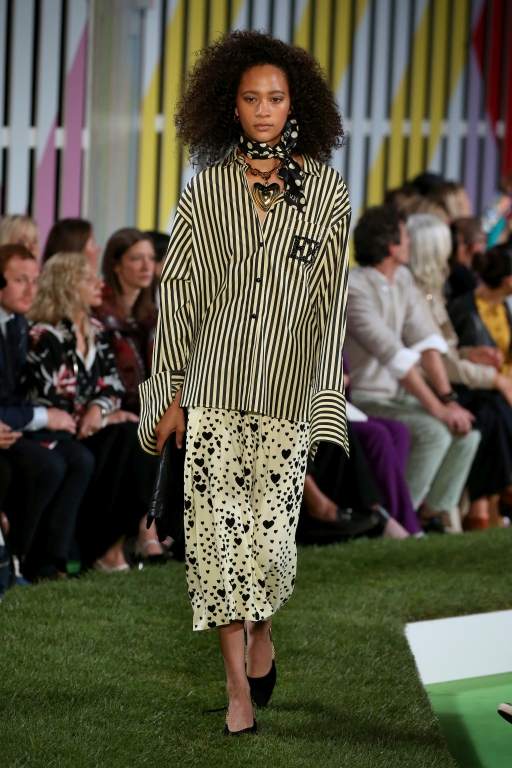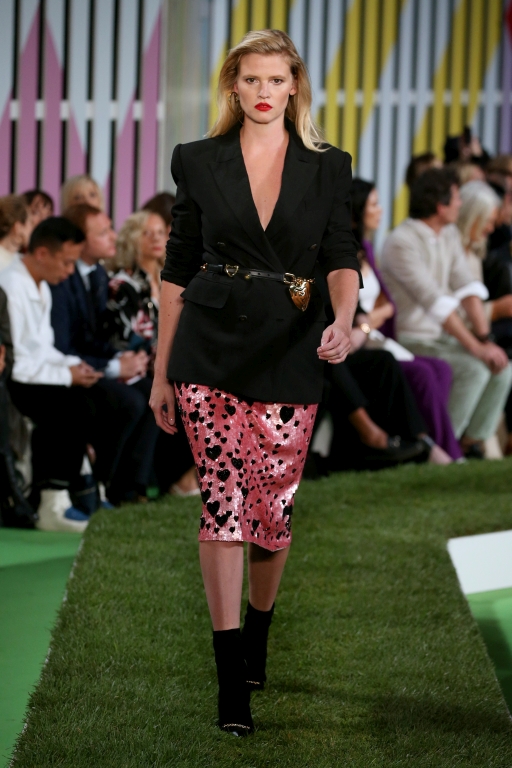 Credit: Escada