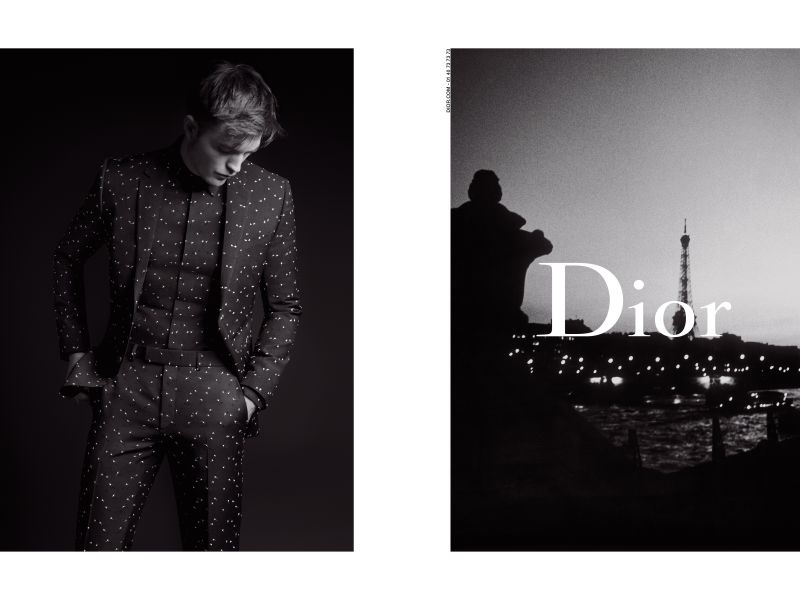 DIOR HOMME MUSE ROBERT PATTINSON
PARIS BY NIGHT, DARKER TONES, THE BLACK CARPET COLLECTION… ROBERT PATTINSON'S MAGNETIC PERSONALITY BRINGS TOGETHER THESE THREE COHESIVE
ELEMENTS IN FRONT OF KARL LAGERFELD'S CAMERA TO SHOWCASE THE FALL 2017 BLACK CARPET COLLECTION. THIS WAS CREATED BY KRIS VAN ASSCHE AS
A CONNECTION BETWEEN THE CLASSIC MASCULINE EVENING WARDROBE AND THE MORE REBELLIOUS ASPECTS OF HIS STREET AND SPORTSWEAR INSPIRATIONS.
HERE, DIOR HOMME'S ART OF TAILORING AND THE TECHNICAL SAVOIR-FAIRE OF ITS FABRICS PLAY A GAME OF CONTRASTS WITH MORE RELAXED GARMENTS AND
DETAILS. IN THE SAME SPIRIT, KARL LAGERFELD'S IMAGES PLACE FASHION SILHOUETTES AGAINST SCENES OF THE CITY OF LIGHT UNDER COVER OF DARKNESS.
THE CHIAROSCURO INTENSITY OF DIOR HOMME MUSE ROBERT PATTINSON'S GAZE BRINGS FURTHER DEPTH TO THESE TIMELESS PIECES.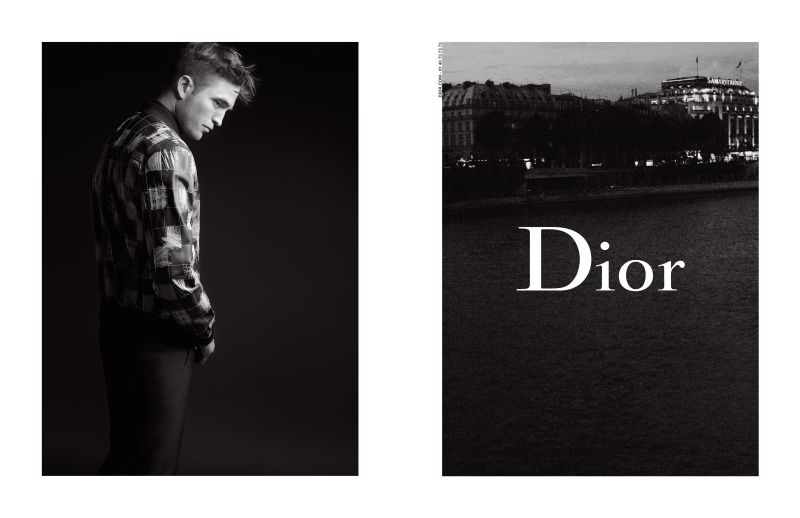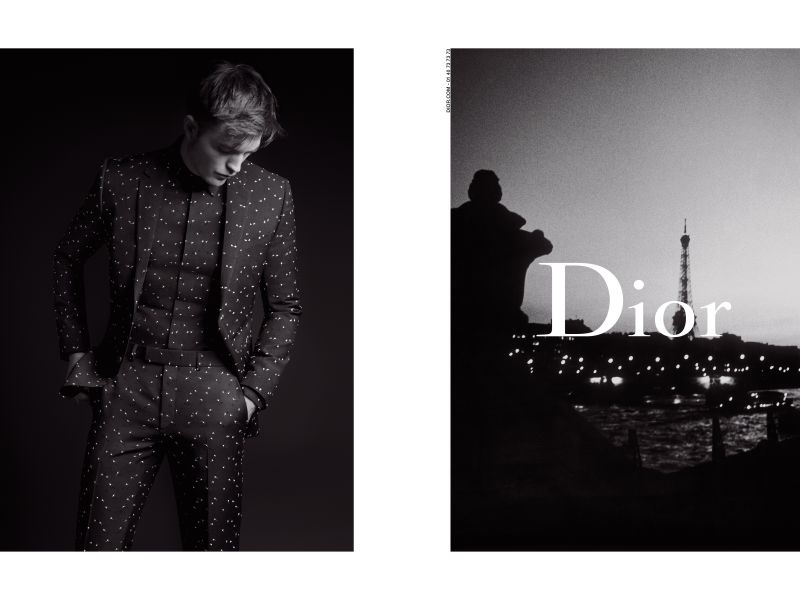 Credit: Dior