French model and actress Iman Perez entered a new phase of stardom with the advent of CHANEL's Fall-Winter 2023/24 pre-collection, of which she was the primary inspiration. The brand's creative director, Virgine Viard, set out to capture a range of cultures within the cosmopolitan clothing, using Perez' diverse heritages as a focal point.
While rooted in Spanish, Senegalese, German, and French backgrounds, Perez also often finds her lifestyle split between time in Paris, Dakar, and New York, the biggest cities of their respective countries. Centering herself around these melting-pot communities, she was the perfect basis for Viard's inclusive wardrobe.
Drawing from different eras, Viard evoked seventies and nineties nostalgia with the combinations of CHANEL's classic House codes alongside contrasting gender themes.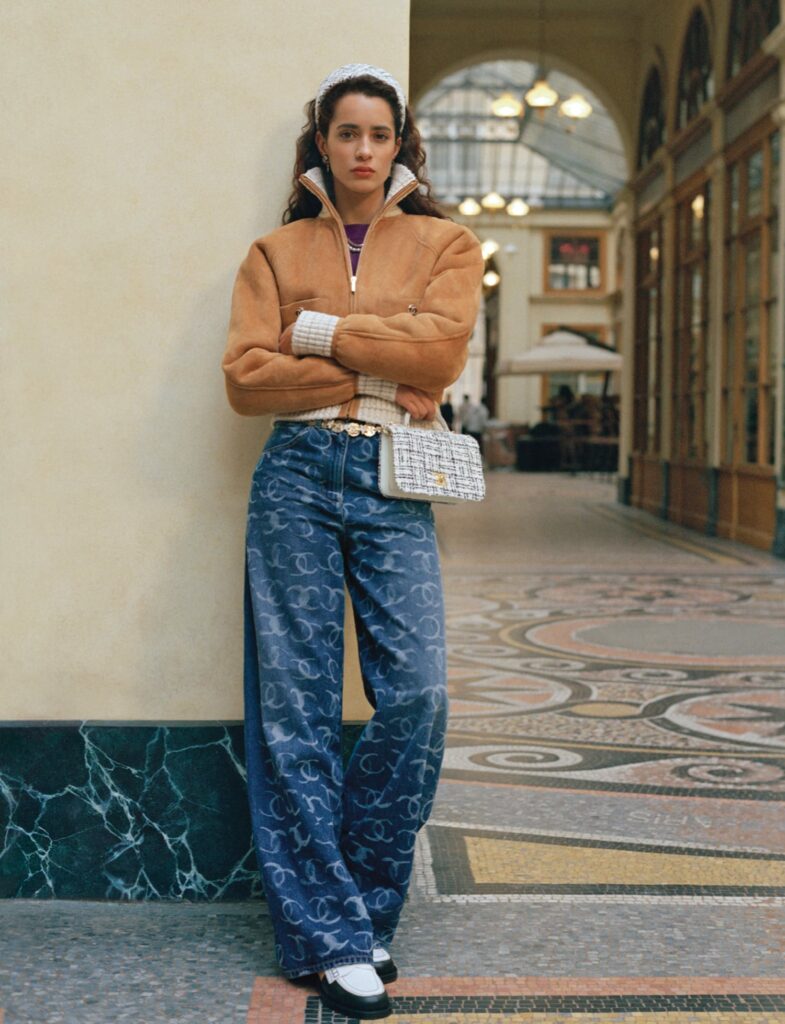 Fashion archetypes of masculinity manifested through baggy jeans and shearling jackets, challenging the femininity of long coats and sleeveless leather dresses. Viard's juxtaposition allowed the vintage-inspired styles of the collection to take on a breadth of identity, refusing to be constricted.
Everything from the material of ecru wool tweed, the emblem of two-tone black and white shoes, and the appearance of stripped knitwear, down to a metal chain interlaced with leather, all harkened back to integral icons of the brand's past.
Outfit colors themselves presented a sundry lineup, with red, burgundy, pink, lilac, and white layered appealingly to the eye.
As a part of the pre-collection's campaign, CHANEL has once again partnered with the French film school Kourtrajmé and Senegalese photographer Malick Bodian. Both parties previously did work for CHANEL's 2022/23 Metiers d'art show in Dakar.
Framed within the lens of Perez' favorite Parisian locations, be it the Moulin Rouge, the Galerie Vivienne, or the quayside area of the Seine, the Bodian's photography highlights what has been hinted at so many times in this campaign – a reflection of the past reinvented into a fresh new style, brought together with a sense of metropolitan diversity.
Kourtrajmé's short promotional film follows Perez and Bodian as they prepared for and preform their photoshoot, occasionally intercutting to Perez confidently standing or striding throughout a cityscape. The video's collage of locations tied into the multi-faceted identity and sides of Perez.
Bringing together a cast of artists from various walks of life, CHANEL's Fall-Winter 2023/24 pre-collection was the collaborative culmination of contemporary culture.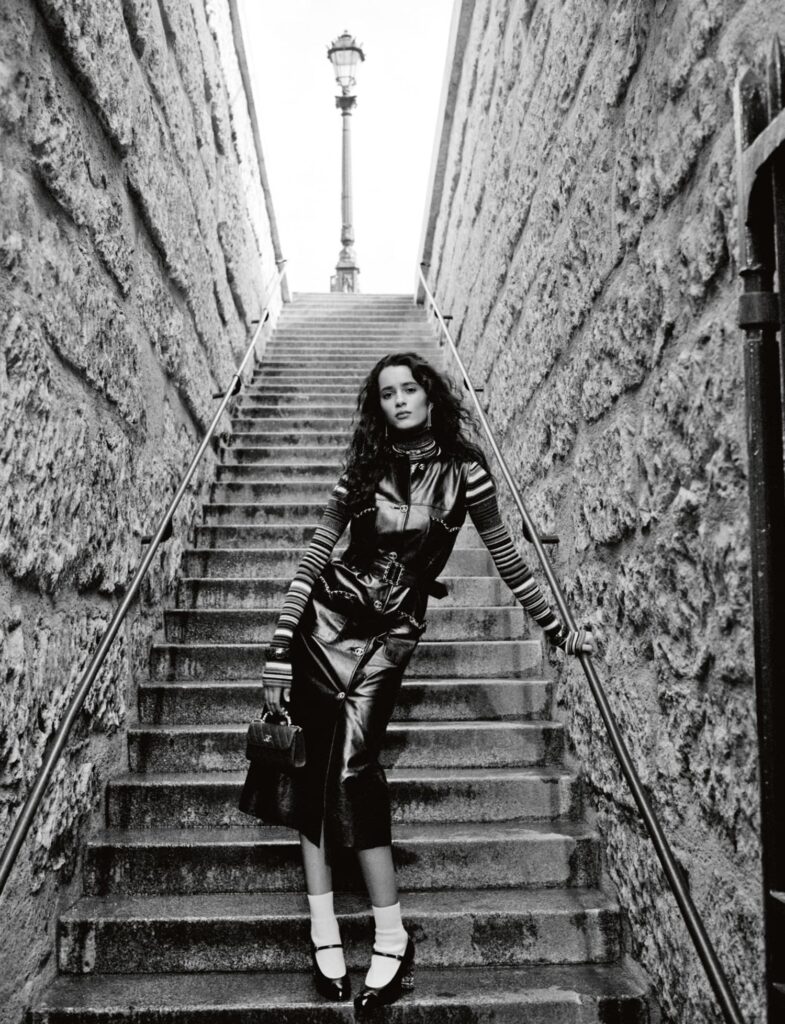 Image credit: CHANEL