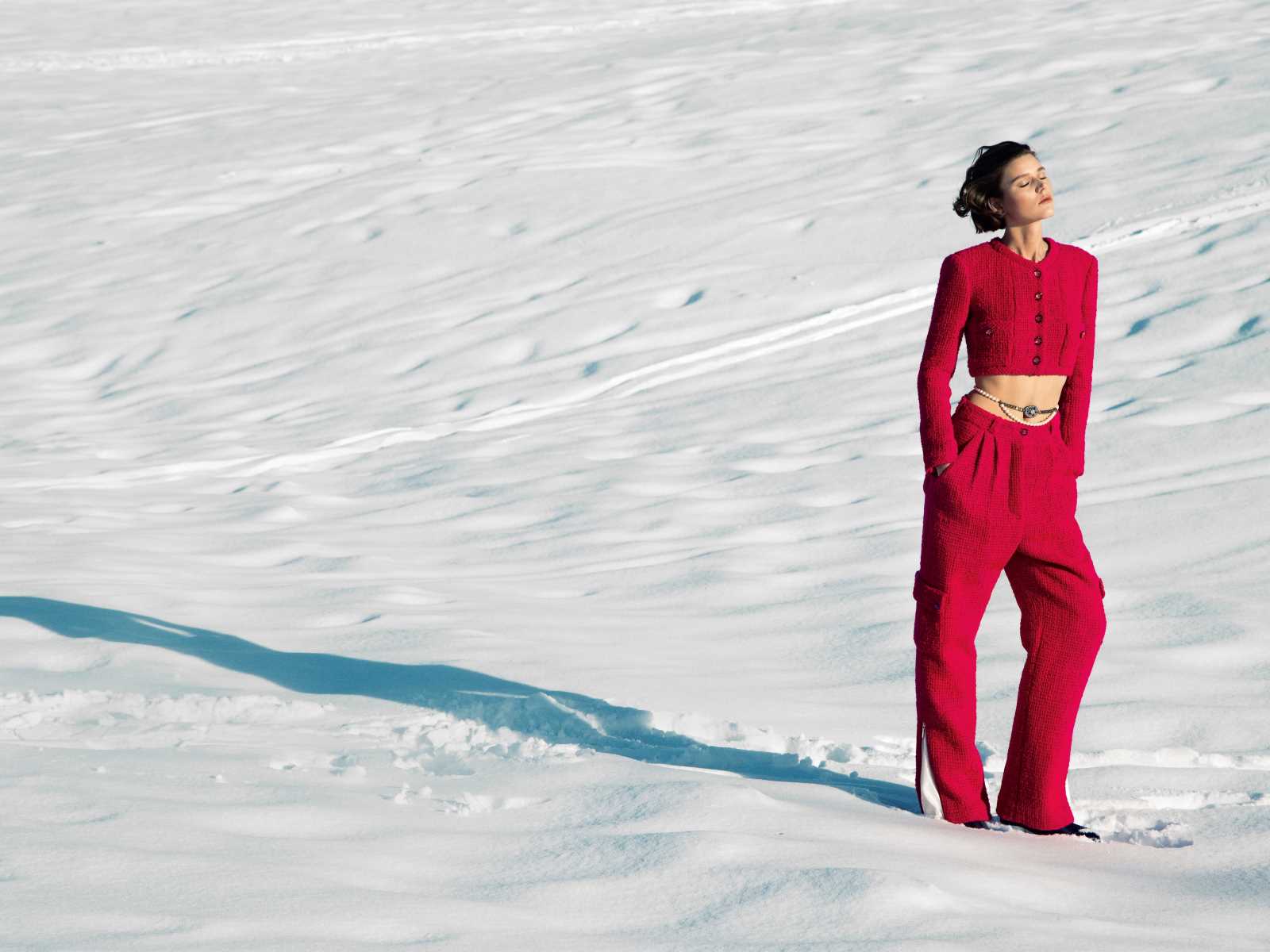 Chanel – The Joy of Winter Sports
For the Chanel Fall/Winter 2021/22, a refreshing aesthetic with wooden chalets and ski slopes came up, this season's collection is all about celebrating the joy of winter. Alongside the collection itself, the scenery is also documenting such a sense of winter beauty through photography. With the astonishing view of snow mountain peaks, and the models are lounging on banquettes, gazing into the lens, Megève and Chanel make a peaceful beauty of combination.
The silhouette of this collection is focusing on Chanel's core allure, with the black and white quilted dungarees printed with the brand name, which illustrates elegance and nonchalance. There is a strong diversity of materials and designs, the jackets, skirts and jewellery are all matched up with the winter sporty style, shows a hint of energy, activity with elegance and feminine power. The bold spirit of Chanel is nicely presented in this campaign.
The Chanel Fall/Winter 2021/22 ready-to-wear collection campaign is available in boutiques from September 2021.
Here are some highlights:
Image Credit: Chanel