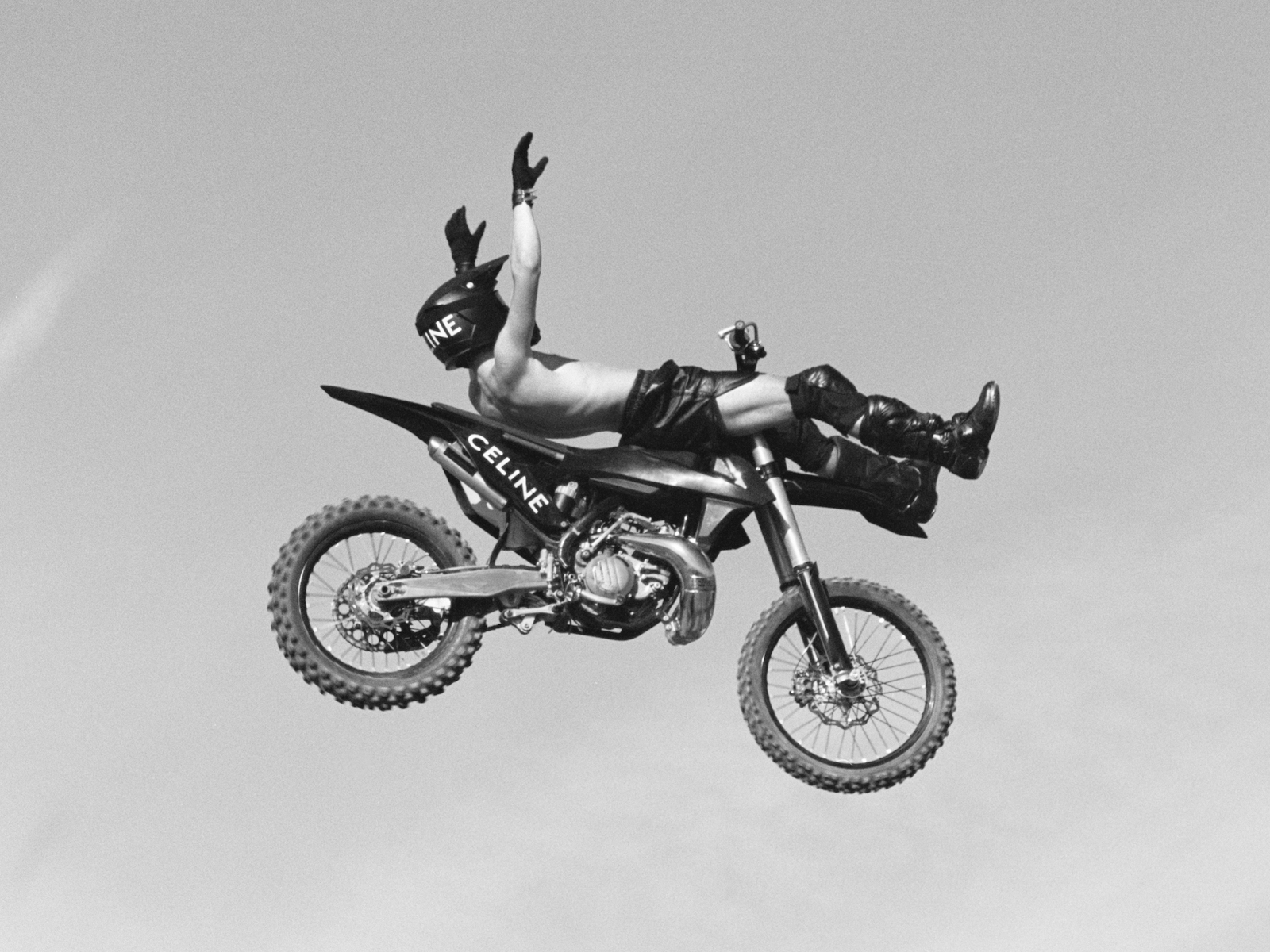 Celine – Motocross meets Mediterranean Sea
The new CELINE Homme Summer 2022 collection ´Cosmic Cruiser` by designer Hedi Slimane has launched with a music video filmed on the beautiful Grand Gaou Island (Archipel des Embiez) in the Mediterranean Sea. Hedi Slimane, known for having a fondness for music, directed, casted and set the design.
If you watch the video, you feel directly the wild and spacey atmosphere. The motocross riders, riding next to the models through the location support the wild side of the collection, the models the cool spacey mood. Contrasting with the peaceful and calm landscape of the island. The collection repeatedly features leather in combination with shiny elements like sequins and rivets. Together, both components reflect power and energy. The mirrored sunglasses are futuristic and colourful. They remind of outer space, which leads back to the name of the collection ´Cosmic Cruiser`.
The soundtrack "Up N Down" is an original song for CELINE by Izzy Camina. She is currently based in a small rural town west of Nevada and describes her music as "Cyberpunk Britney Spears". "Up N Down" she dedicates to the "youth and all the lows that come after". This mantra is reflected in the shapes of the collection. A young, futuristic and playful style.
Here are some highlights:
Image credit: CELINE