The director of Balmain – Olivier Rousteing has recently released his thoughts about Balmain's future path and deep inspiration. Through the pre-fall 2022 collection, we can see Balmain pushing the potential to new possibilities, accepting bold changes and challenges.
Ed Filipowski, who was previously a co-founder of KCD, strongly inspired Rousteing for this season's design. Throughout their friendship, Filipowski had been encouraging Rousteing to embrace the rebellious vision, which shaped the surprising inspiration in Balmain.
As a classical and historical French brand, the impact of contemporary fashion is strong, however, the unique possibilities of Parisian savoir-faire never go away. By pairing the modern references with Parisian couture techniques, this season is a huge celebration of the combination of an often-rough grunge aesthetic and detailed refinement with high quality. Just like how the director explained, the most unexpected and impossible-seeming challenge brings out the most impressive design.
DIY is also an inspiration for this season's look, since early couture presentations of Pierre Balmain, the DIY techniques have been there, manifesting the wonderful embellishments. The contrast of gritty urban toughness and elegant beauty may seem paradoxical, but this is exactly the beauty of freedom Rousteing wants to express in the pre-fall 2022 silhouettes.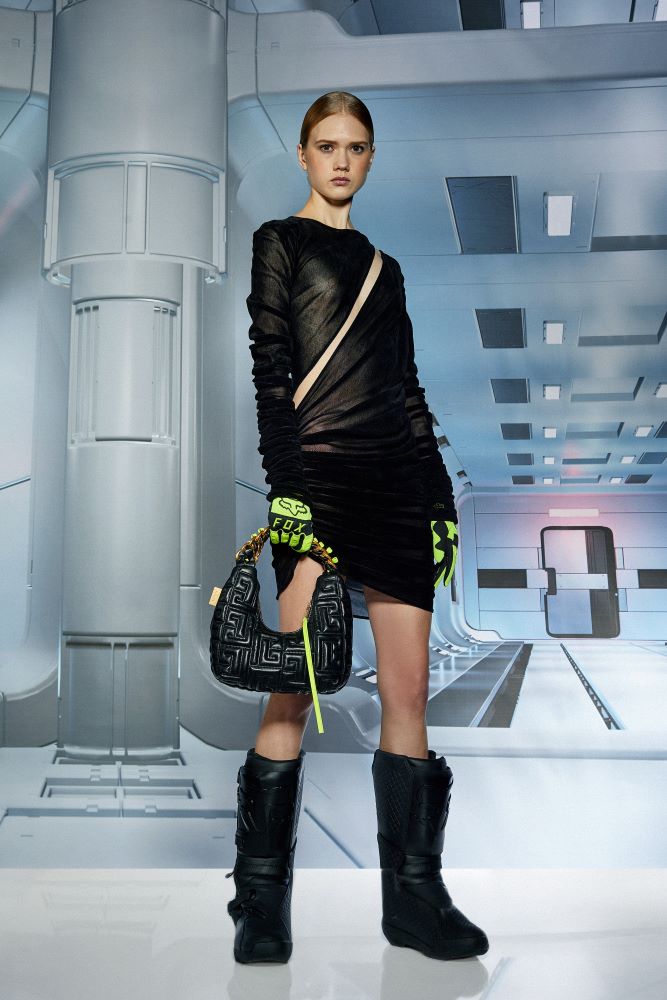 Image Credit: Balmain