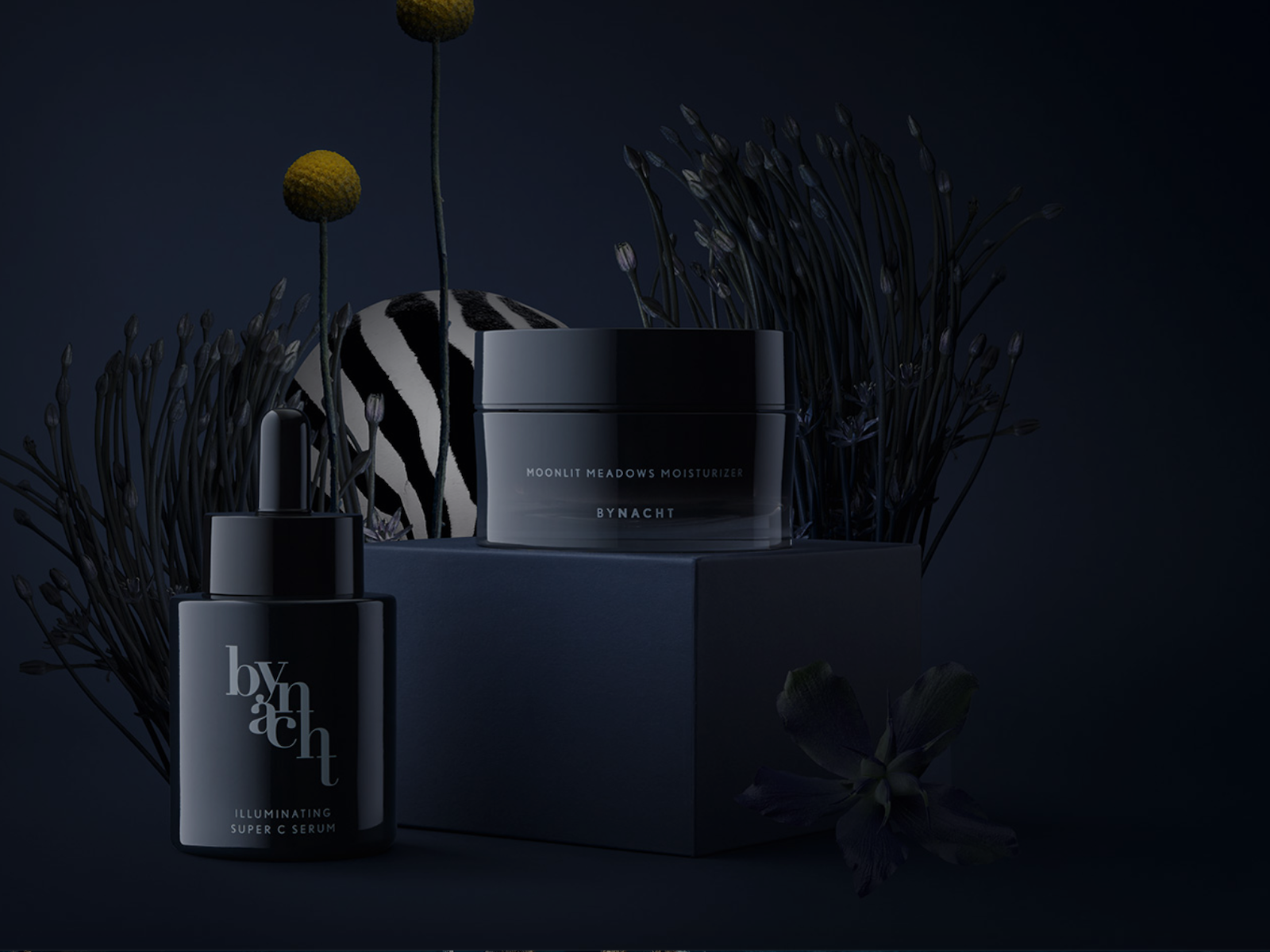 At night, true magic happens – BYNACHT beauty secret
What kind of skincare do you really need for sleeping?
We discover the world's first luxury skincare to combine two things that can't be seperated: Beauty and sleep.
Today's women & men are multifaceted.
We are parents and businesswoman/ man, spouse, best friend and many more. Our days are packed with duties and expectations – with our only me-time being the moment before we go to bed.
ByNacht has been created to provide these women & men with their nightly dose of beauty sleep:
PAMPERING THEM IN THE EVENING
WORKING WONDERS IN THE NIGHT
SHOWING RESULTS IN THE MORNING
PERFECT SKIN NEEDS PERFECT SLEEP
Only if we sleep deeply and soundly, our body activates its natural nocturnal skin renewal program. The precious, aromatherapeutic balms and oils made from 100% pure essential oil compositions are beauty sleep embottled.
They not only allow you to sleep like a baby again, but also enable your following ByNacht skincare products to go work their magic and unfold their full potential.
At night, true magic happens on our skin and underneath. Research and clinical studies have shown that night is the best time for skincare. The skin renewal rate almost doubles. The skin is much more receptive for active ingredients. There are no daytime stressors like uv radiation that disturb or hinder skin regenerative processes.
All ByNacht skincare products have been specifically developed to exploit the perfect nocturnal physiological skin conditions.

Here are our favorite products:

SLEEP
This beautifully smooth balm with the signature ByNacht aromatherapeutic superblend composition is beauty sleep embottled! Combining 100% pure essential oils that all have a proven record of supporting good sleep – like Ylang Ylang flower, Melissa Officinalis leaf, and Lavandula Angustifolia oil – this balm is pure bliss! It will not only help to make you sleep like a baby again, but also allow your body to activate its natural nocturnal skin renewal program and enable the ByNacht skin care products to work their magic, so you can wake up feel-ing good and looking radiant.
The better you sleep, the better you look!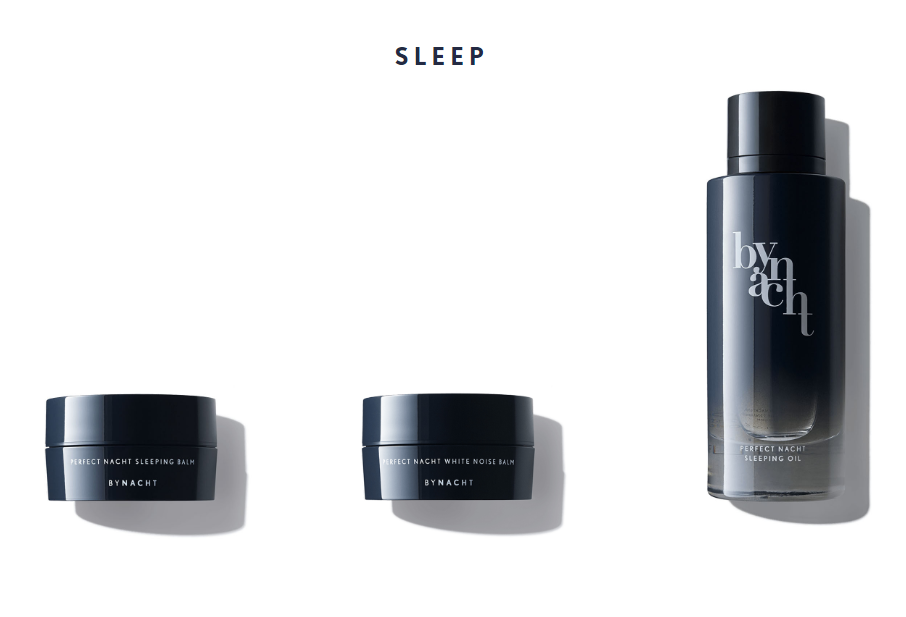 CLEANSING
This light foaming and highly effective gel cleanser has been designed to literally wash away the day and remove make up and impurities for clean sleeping skin. The vitamin A, C and E enriched moisturizing formula and lactic acids provide essential hydration whilst helping to renew your skin´s complexion. It will leave your skin healthy-looking, refreshed and perfectly prepared for your following ByNacht skin care regimen.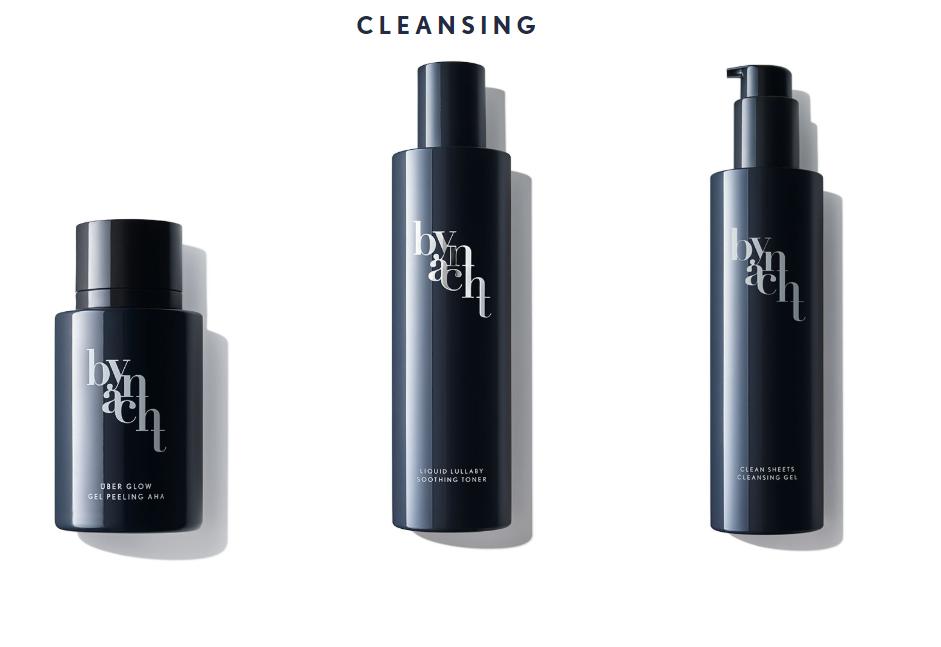 ANTI AGE
This luxurious, nourishing, ultra-effective and pure gold infused cream has been specifically developed to visibly restore and replenish skin overnight. The appearance of fine lines, wrin-kles and other signs of aging will be diminished. The exceptionally efficient ByNacht Re-juvenite complex contains two powerful anti-age wonder weapons: Euglena gracilis algae, a chronobiological energy source, and botanical Astaxanthin, one of the strongest antioxidants in the world. Combined with the detox-wonder Swiss garden cress sprouts, low and high mo-lecular hyaluronic acids, Marine Collagen and precious Persian Silk Tree extract, your skin will look rejuvenated and more luminous than ever before.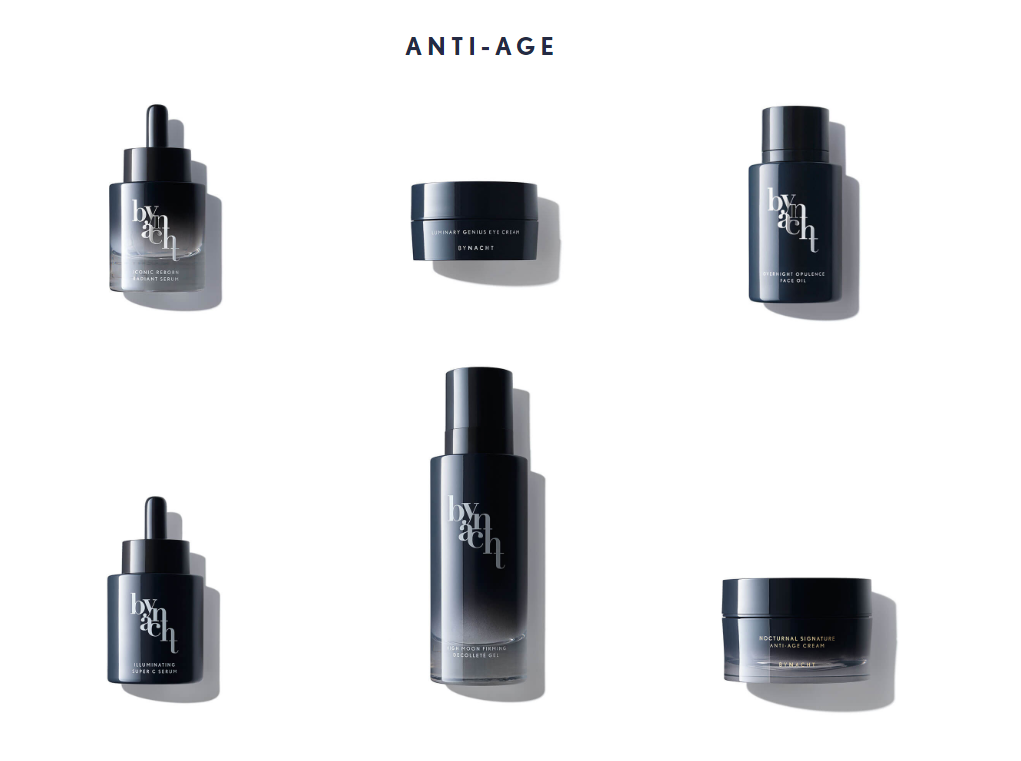 MOISTURE
A supreme moisturizer unlike any other you have ever come across.
This innovative and light formula combines low and high molecular hyaluronic acids that not only intensely moisturize all skin layers but also create an invisible elastic barrier on the skin surface that prevents overnight moisture loss. Our revolutionary ByNacht DewyGlow complex with precious Persian Silk Tree extract, Japanese Wakame seaweed, Marine Colla-gen and Arctic cranberry fruit extract removes visible signs of fatigue and leaves your skin appearing deeply hydrated, dewy and glowing the next morning.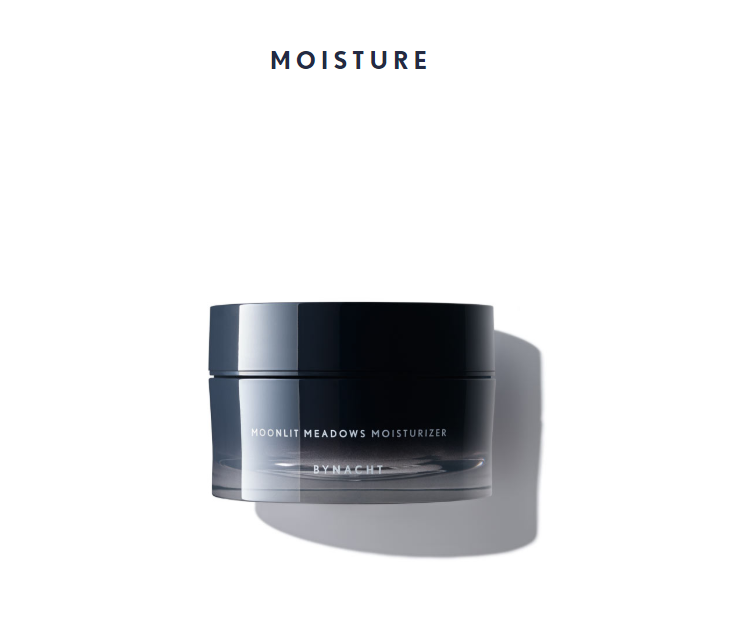 Credit: ByNacht