Achieving the Sturmglow- Dr Barbara Sturm's skincare line
The new face of anti-ageing skincare, Dr Barbara Sturm products are a popular favourite for those in search of natural products that work wonders on your skin. Dr Barbara Sturm, a German aesthetics doctor, is widely renown for her non-surgical anti-ageing skin products that contain innovative active ingredients to helpheal and rejuvenate the skin.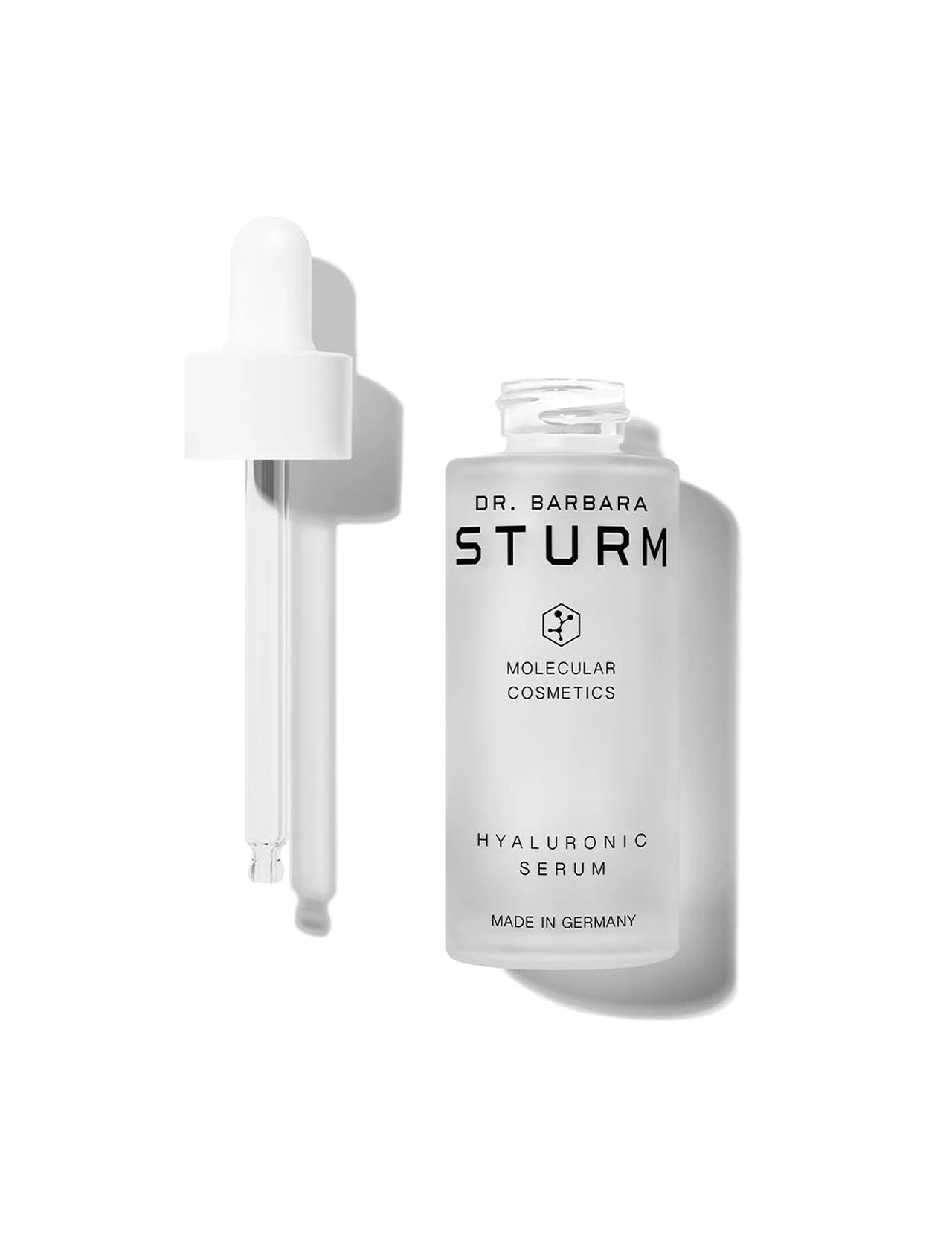 The Hyaluronic Serum is the most fundamental and popular creation in Dr Sturm's skincare line; containing concentrated levels of hyaluronic molecules, this serum provides instant hydration to the skin at both a surface and deeper level. The serum acts as a super-hydrator to reduce the formation of wrinkles caused by dehydration, and also contains Purslane which helps to reduce signs of irritation caused by sun exposure.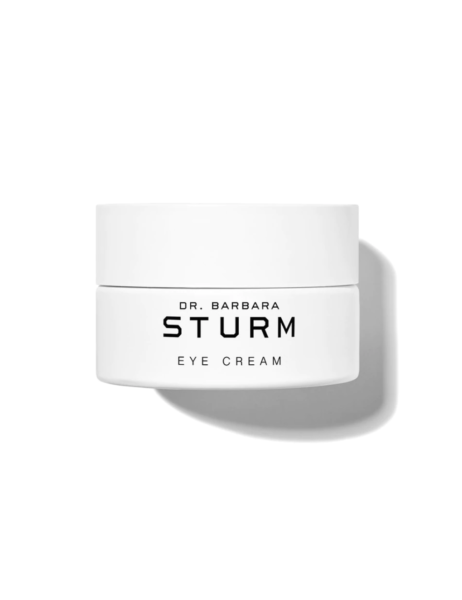 Dr Barbara Sturm's Eye Cream both hydrates the under eye skin and targets dark circles and puffiness around the delicate eye area. The natural ingredients of Golden Root, Sugar Beet and Yeast soothe and de-puff the eyes, while active Omega lipids keep the under eyes hydrated to maintain a youthful appearance.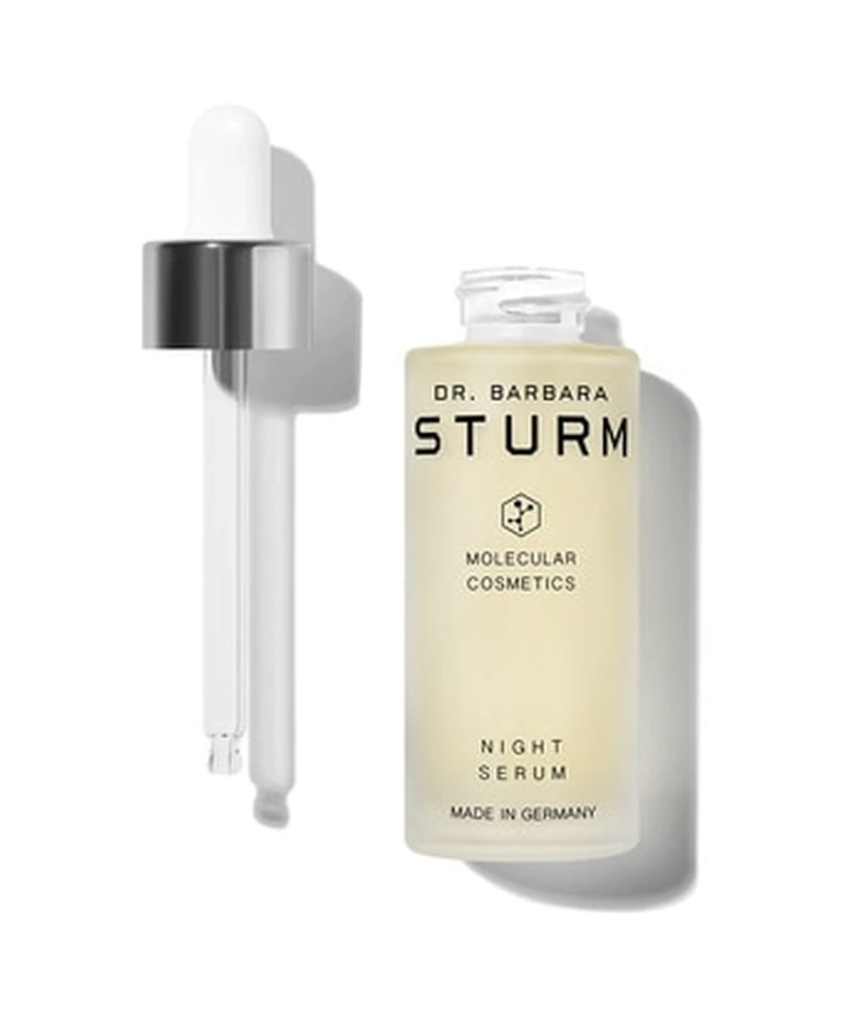 This rejuvenating Night Serum is packed with natural ingredients such as Plankton, Cotton Thistle Extract and Cassia Alata Leaf to help regenerate the skin overnight and produce higher levels of collagen. The potent serum, combined with a good night's sleep, forms a key role in the anti-ageing and anti-inflammatory process.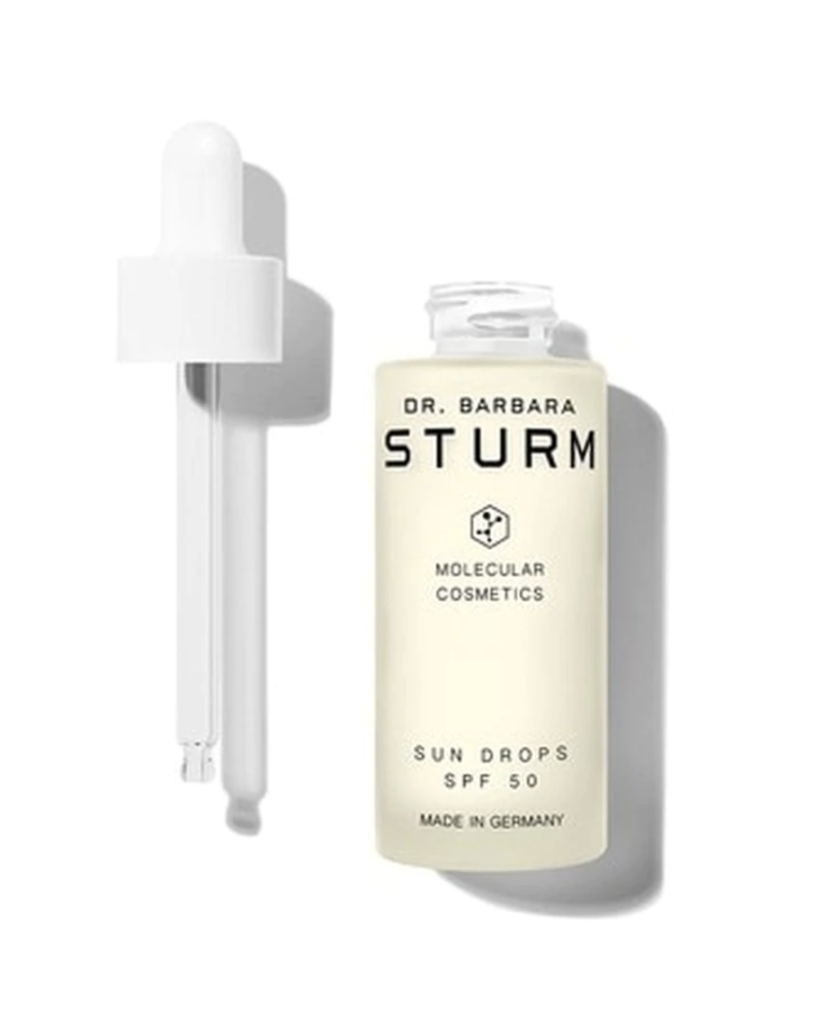 Dr Barbara Strum's Sun Drops is an innovative SPF 50 sun serum that provides full protection against UV rays and doubles as an anti-inflammatory lotion after sun exposure. A natural complex of Vitamin E and Cassia extract, the sun drops protect the skin from oxidative damage and calm visible signs of sun irritation, making this serum the perfect travel companion.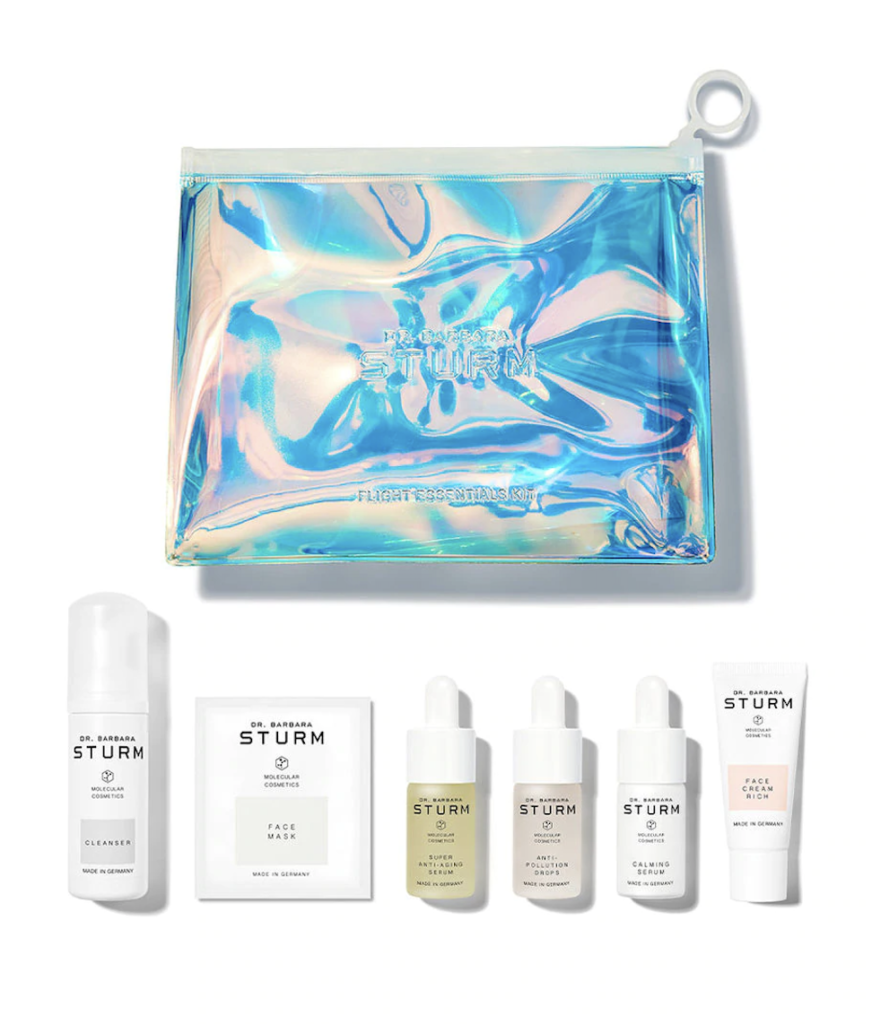 The Flight Essentials Kit from Dr Sturm's travel range is the perfect solution to puffy, dry skin as a result of travelling. Featuring six deluxe-sized products that come in a holographic travel bag, the kit includes the Cleanser, Anti-Pollution Drops, Face Cream Rich, Face Mask, Super Anti-Ageing Serum and the Calming Serum. From the moment your plane takes off, the Flight Essentials Kit has you covered on your journey and will ensure your skin is hydrated and rejuvenated by the time you land.
Image Credit: Dr Babara Sturm