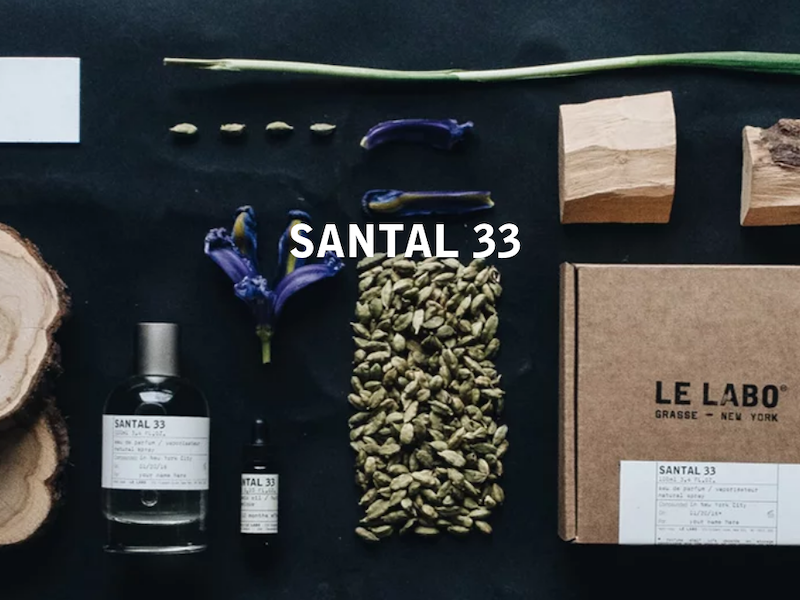 A source of fantasy – Le Labo

If you know the magic of a fragrances,
you will fall in love this one.

Here is our inspiration for your holiday gifts,
from one of our favourite fragrance brands:



SANTAL 33
body lotion
Enriched with vitamin E, vitamin A, aloe vera, coconut and olive oil, this paraben-free hand and body lotion perfumes, softens, and smoothes your skin.For better results, have someone else apply it on you…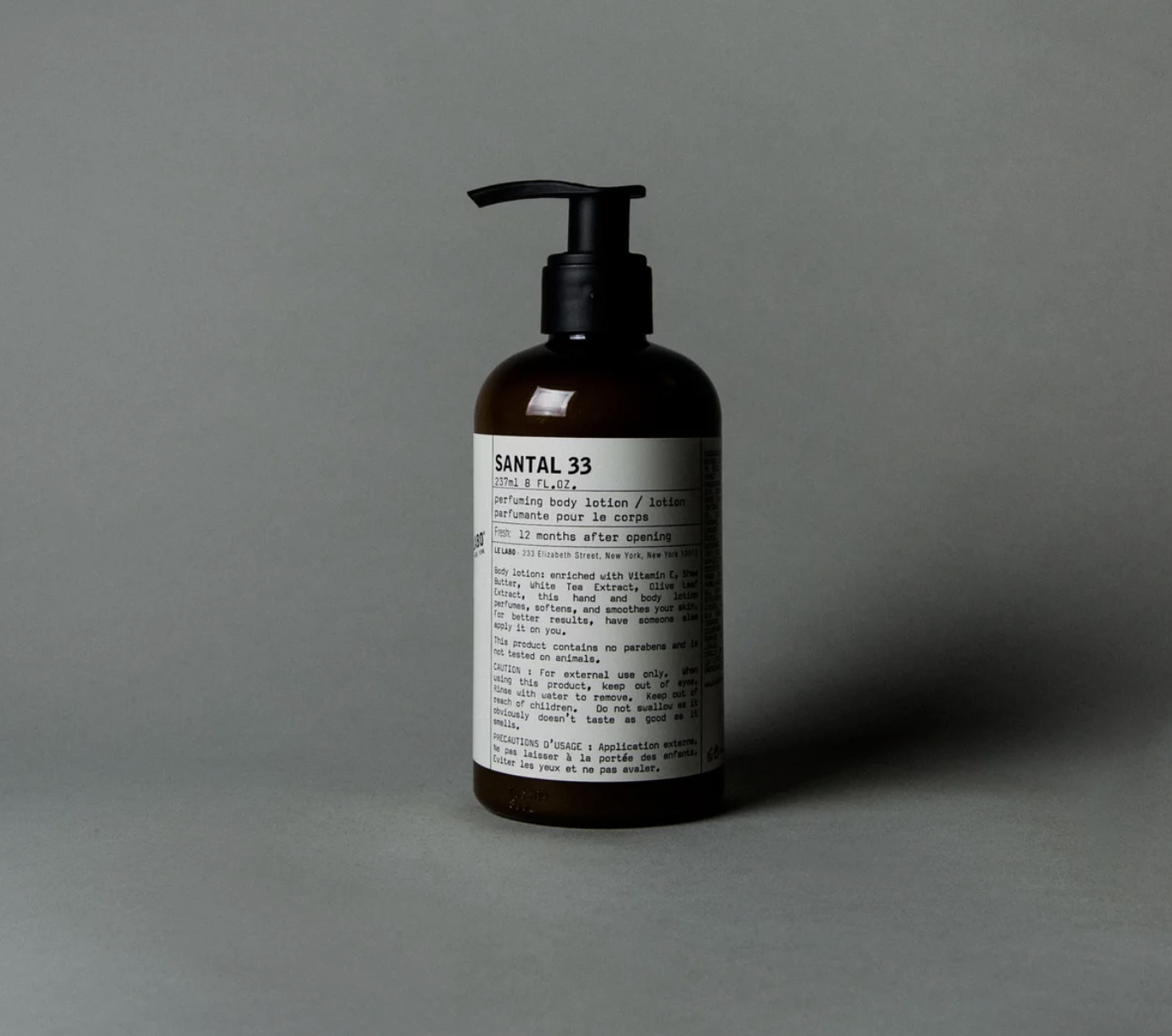 SANTAL 26
vintage candle
Le Labo's Santal 26 is an aristocratic scent, at once gentle, smoky and leathery, that will fill your space and give it true personality. Come on baby light my fire. Le Labo proposes its cult candle collection. The candles are soy wax based and use pure cotton wicks. They are hand-poured in USA, highly concentrated in oils. Please read the labels on our candles and don't forget to trim the wicks!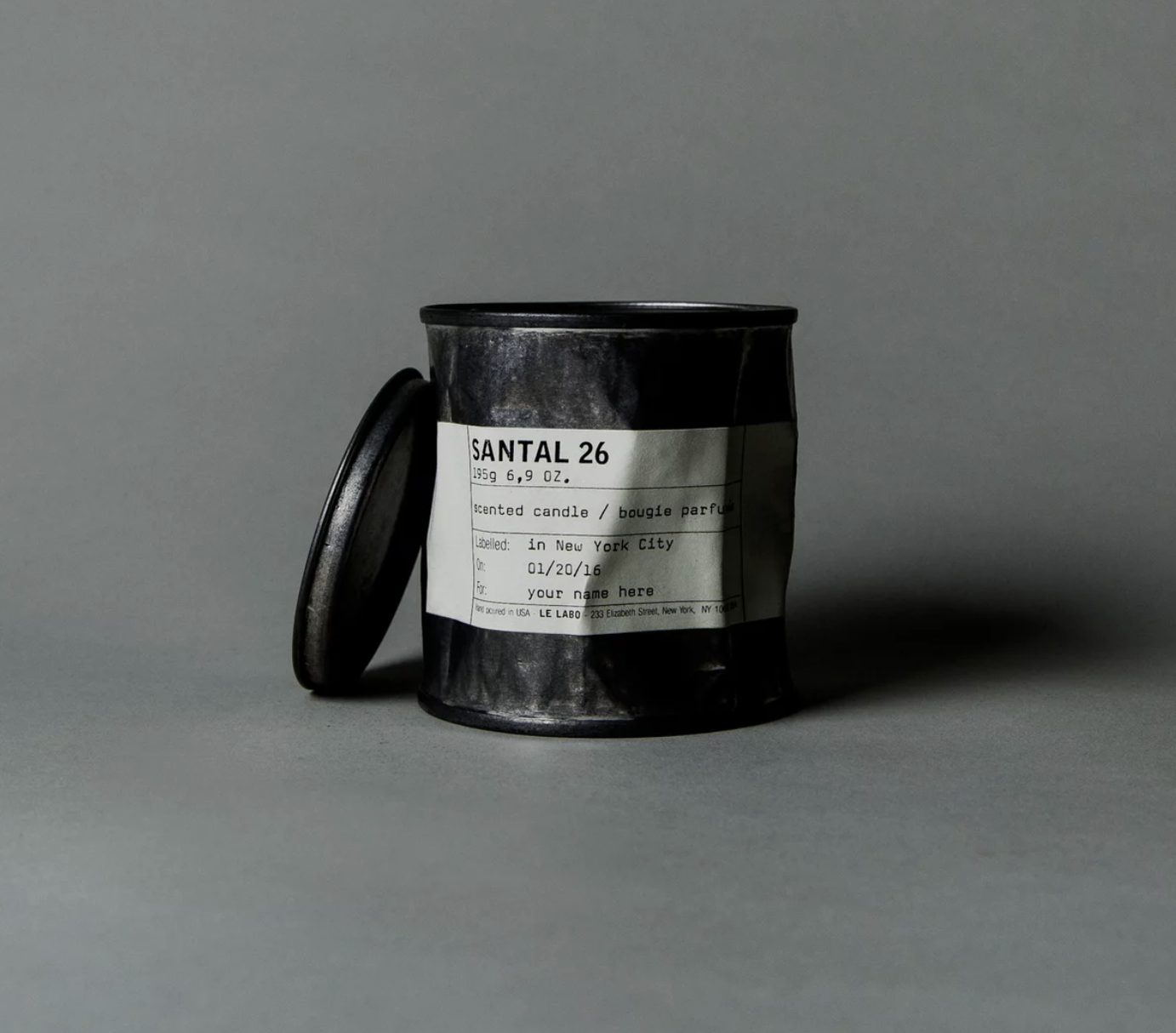 HAND SOAP
basil
A no-frills, thick textured, liquid hand soap.This plant-based formula is made with sea buckthorn (antioxidant), rosemary leaf (to soothe), sugar cane (to cleanse), and is also paraben-free, phthalate-free and artificial colorant-free.
Basil is paired with verbena, a citrusy and vegetal alternative to most aromatic notes which increases each facet of basil.
Comes in a 500ml bottle, with an easy-to-use pump.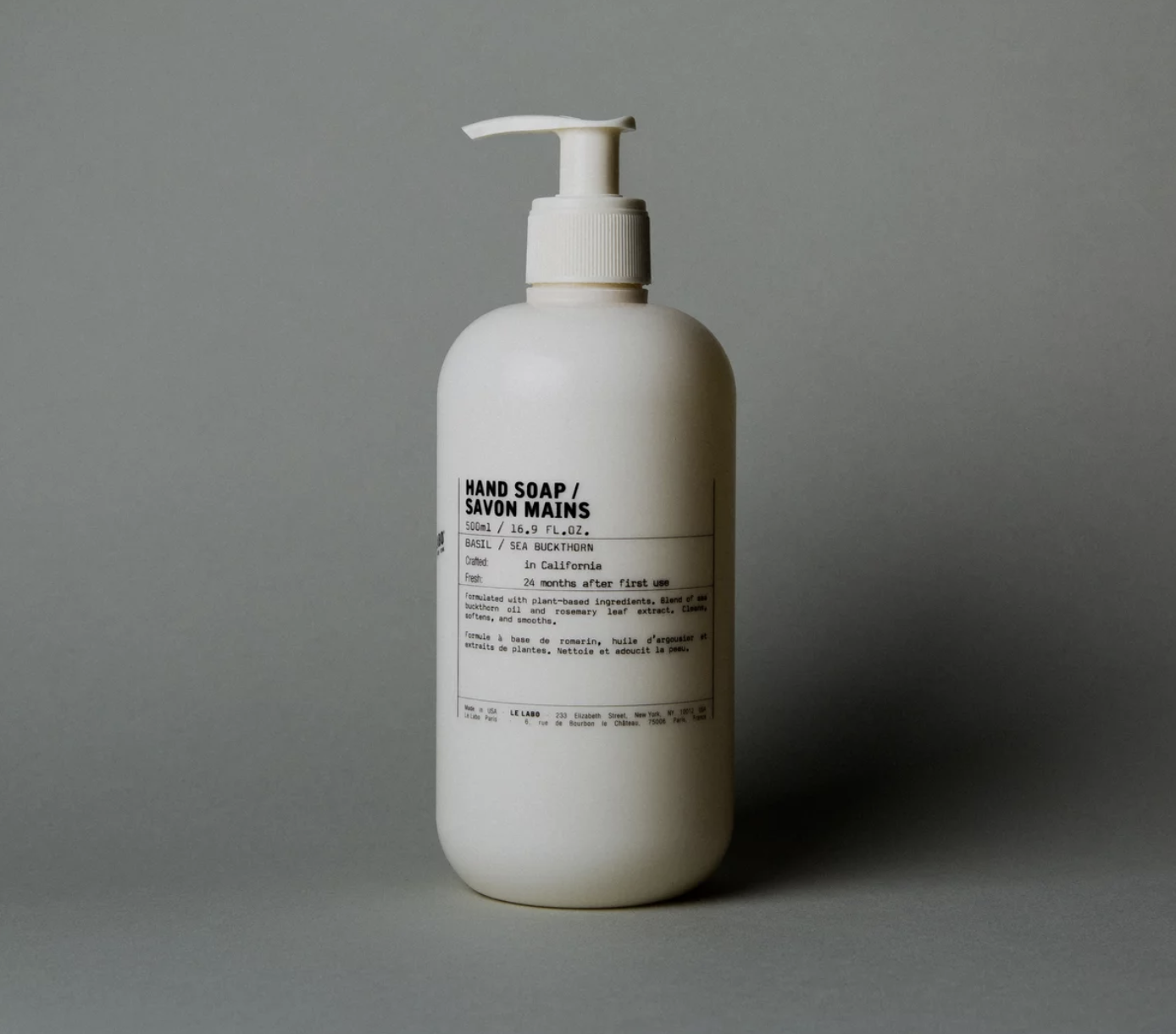 SANTAL 33
eau de parfum
Do you remember the old Marlboro ads? A man and his horse in front of the fire on a great plain under tall, blue evening skies. A defining image of the spirit of the American West with all it implied about masculinity and personal freedom. This man, firelight in his face, leaning on the worn leather saddle, alone with the desert wind, an icon so powerful that every man wanted to be him and every woman wanted to have him… From this memory is born SANTAL 33: the ambition to create an olfactive form inspired by the great American myth still a source of fantasy for the rest of the world… A perfume that touches the sensual universality of this icon… that would intoxicate a man as much as a woman… that introduces the use of cardamom, iris, violet, ambrox which crackle in the formula and bring to this smoking wood alloy (Australian sandalwood, cedarwood) some spicy, leathery, musky notes, and gives this perfume its unisex signature and addictive comfort. Here is, in a few words, what SANTAL 33 is… An open fire…The soft drift of smoke… Where sensuality rises after the light has gone.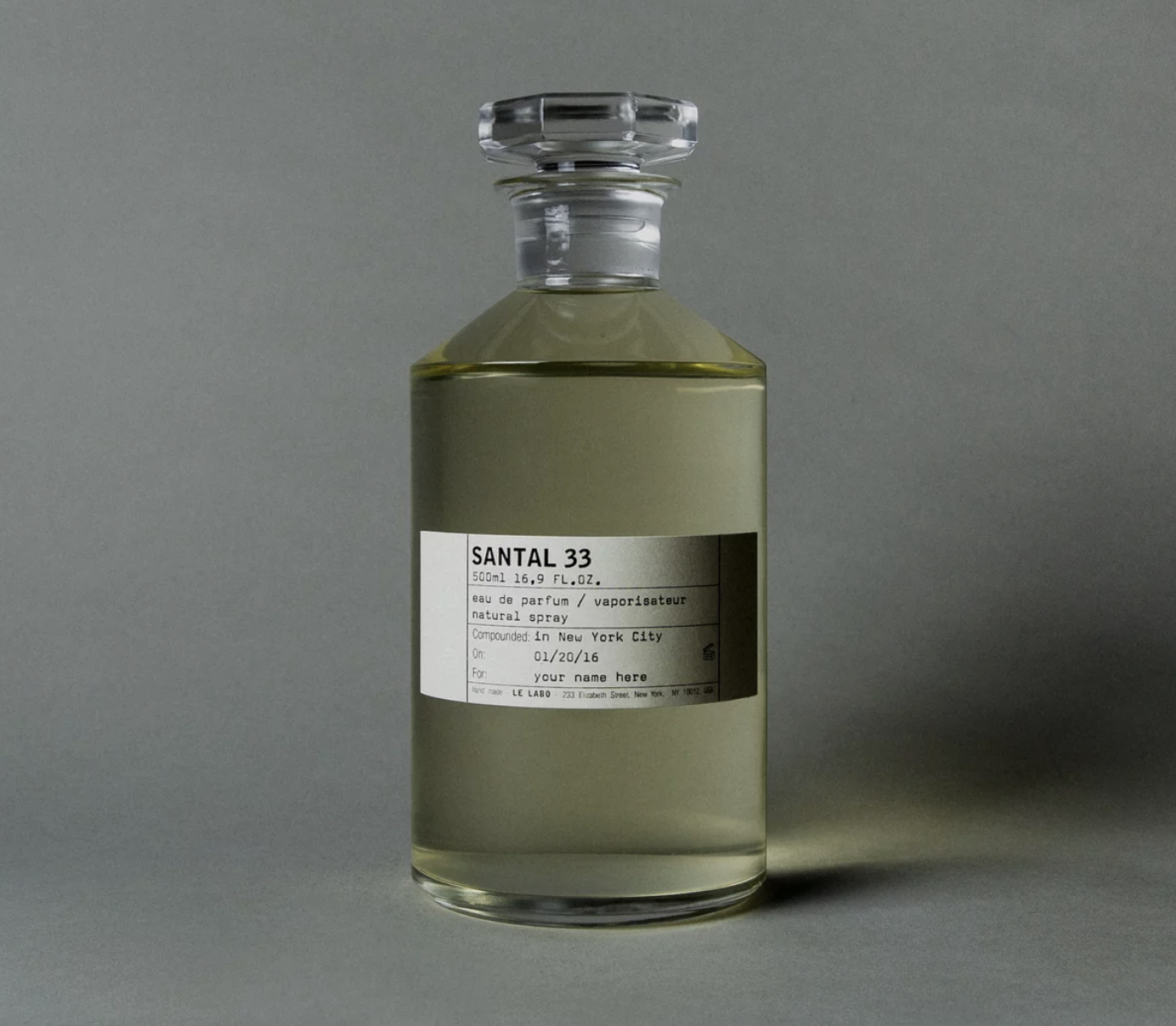 SANTAL 26
home diffuser
Because of its irregular markings, this maple wood is cast aside to become firewood for the cold winters in Upstate New York and Pennsylvania. We found some beauty in these unpredictable imperfections and chose to turn it into very unique home diffusers that will last longer than any fire. This electric home diffuser is a fragrant homage and, dare we say, an improvement to one of the world's greatest inventions. Sure, Thomas Edison gave us light, but he didn't include a nebulizer to transform the Santal 26 fragrance oil into a fine mist to spread both light and perfume into your home. Each diffuser is unique, individually stamped, and is engineered to emit a warm glow and subtle olfactory experience.
The light and scent intensity are adjusted simultaneously by turning the knob to the right. It's a unique feature (they actually have a patent pending on it).
The scent is diffused through nebulization, a process that breaks down fragrance oil into a very fine mist. This preserves the intention behind Santal 26 and its olfactive power without diluting the oil in water, heating it or adding solvent to it.
Only available in North America.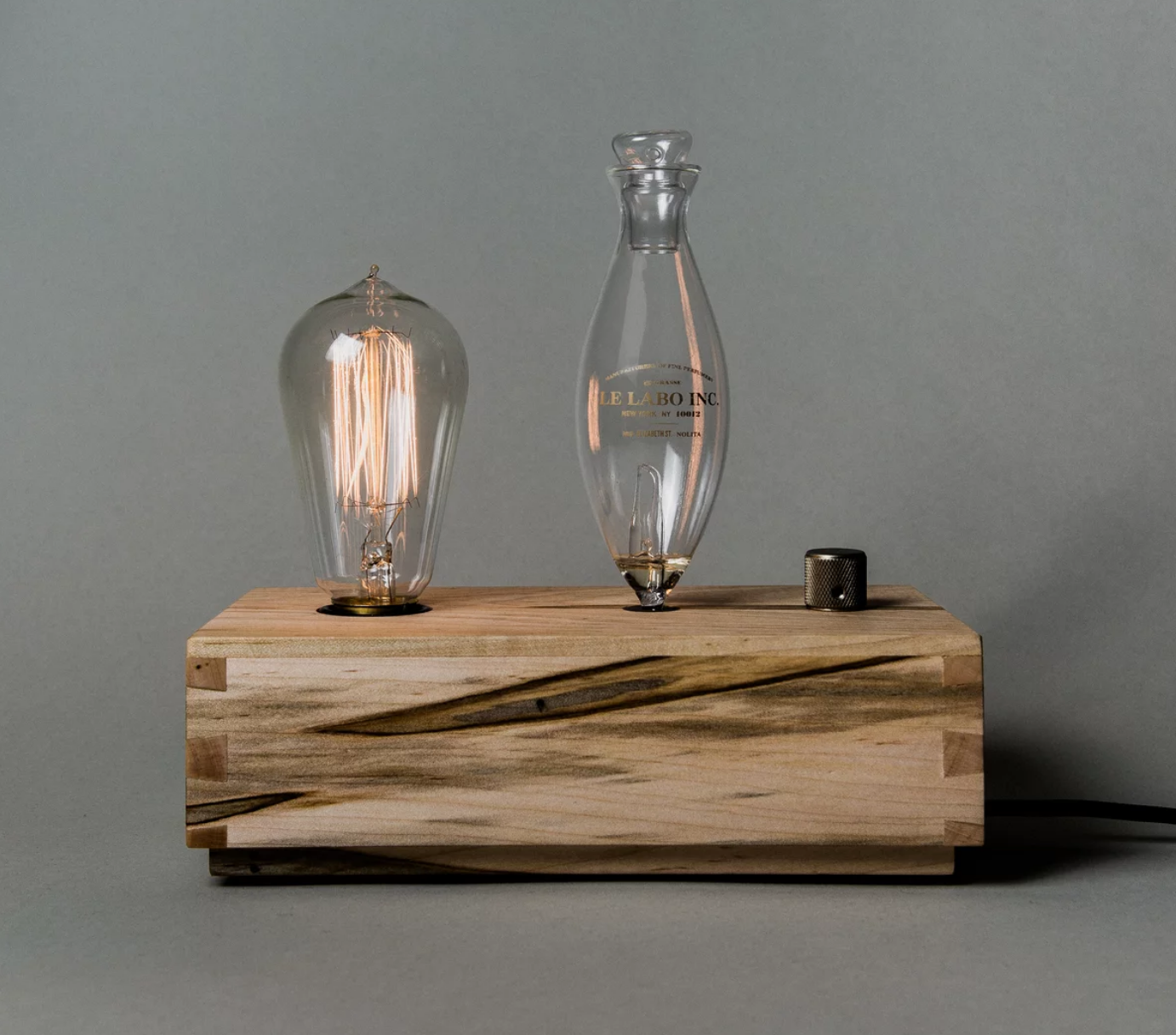 Image credit: Le Labo