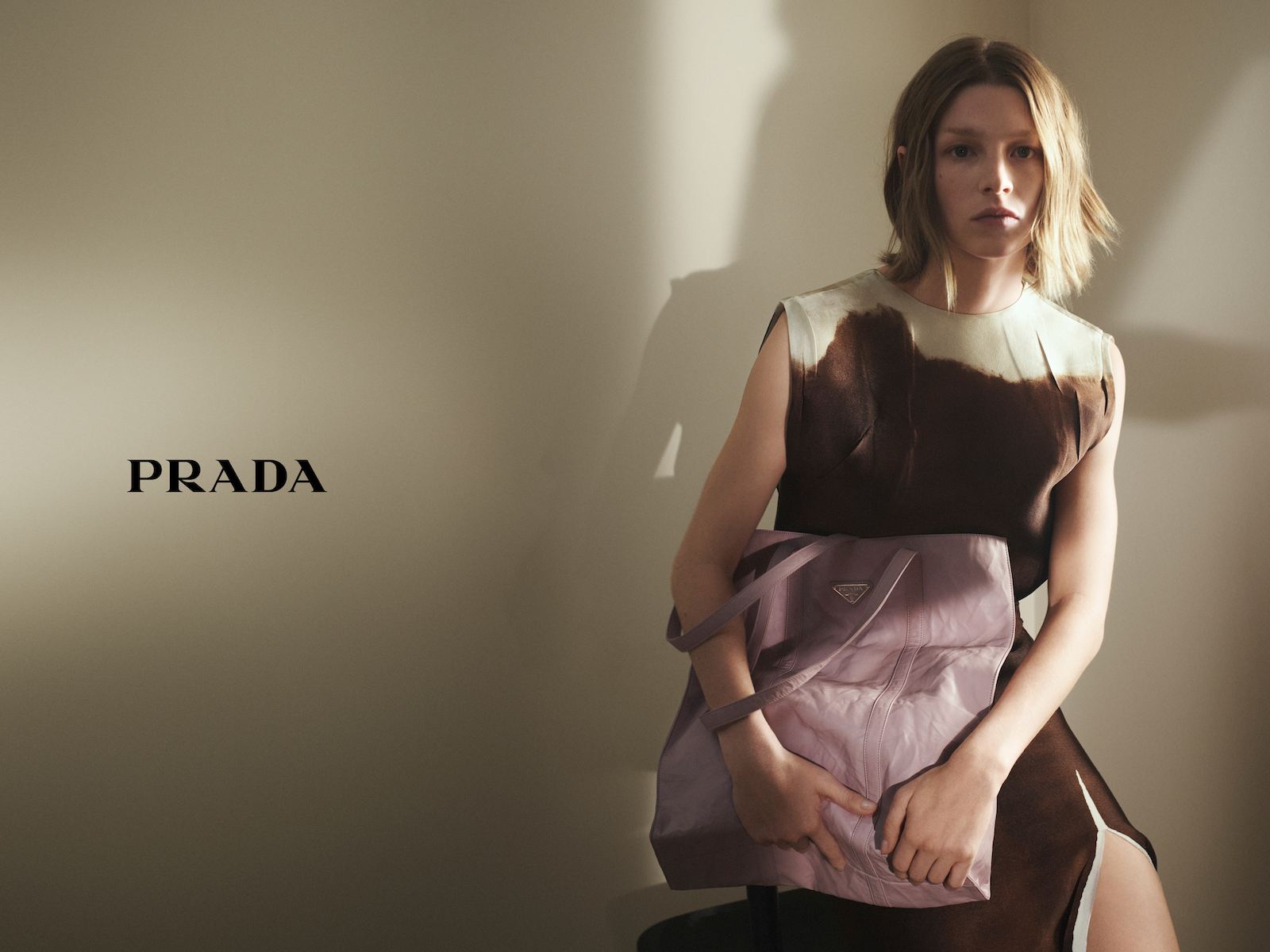 TOUCH OF CRUDE – Prada unveils the film & Spring/ Summer 2023 Campaign
Prada characters, Prada stories, Prada lives. The Spring/Summer 2023 Prada campaign situates the men's and women's collections by Miuccia Prada and Raf Simons within a continuum, ever-unfolding, enigmatic fragments of stories reflecting facets of humanity, sides of personae, and echoes of realities. Emotional complexity, parallels and paradoxes, alternate perspectives.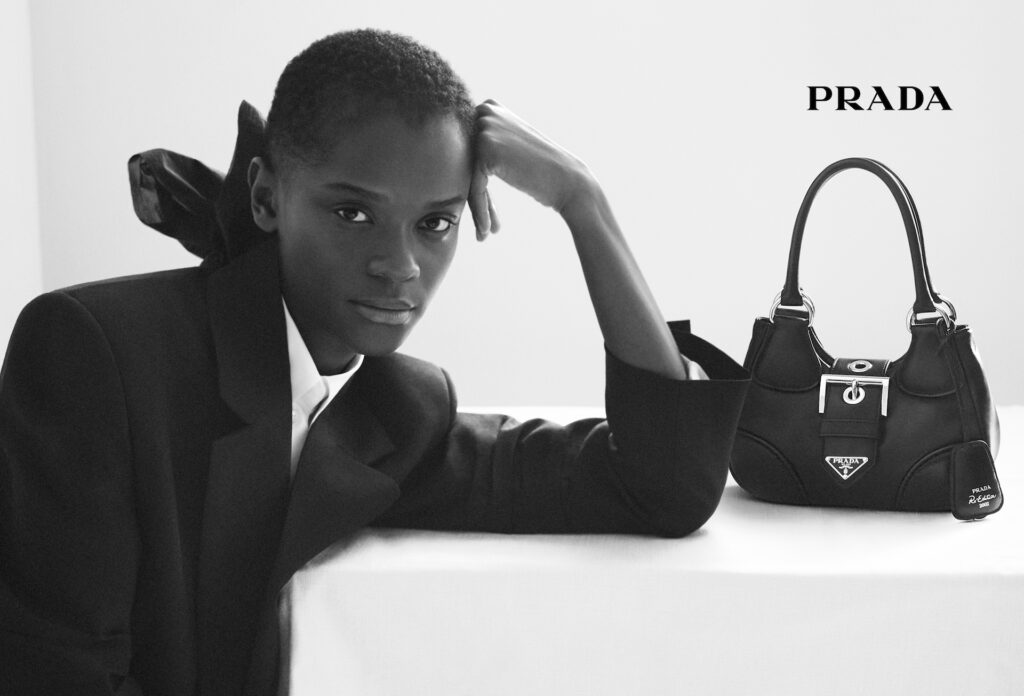 The Spring/Summer 2023 women's show initiated a collaboration between Prada and film director Nicolas Winding Refn – an immersive environment devised within the performative space of the runway show. At the center of this exchange is an exclusive new short-format feature film, directed by NWR, exploring the lives of women and the scope of fluid modern femininity: when a woman moves into a new house she is visited by a mysterious entity, a Black Box, which upon peering through its peephole unlocks multiple universes, each viewed from different woman's perspective. Premiered at the Lyon Lumière Film Festival in October as well as at the Geneva International Film Festival and the Stockholm Film Festival in November 2022, Touch of Crude now makes its debut on prada.com and the brand's social platforms as well as at the Fondazione Prada's Cinema in Milan on 11-12 January 2023.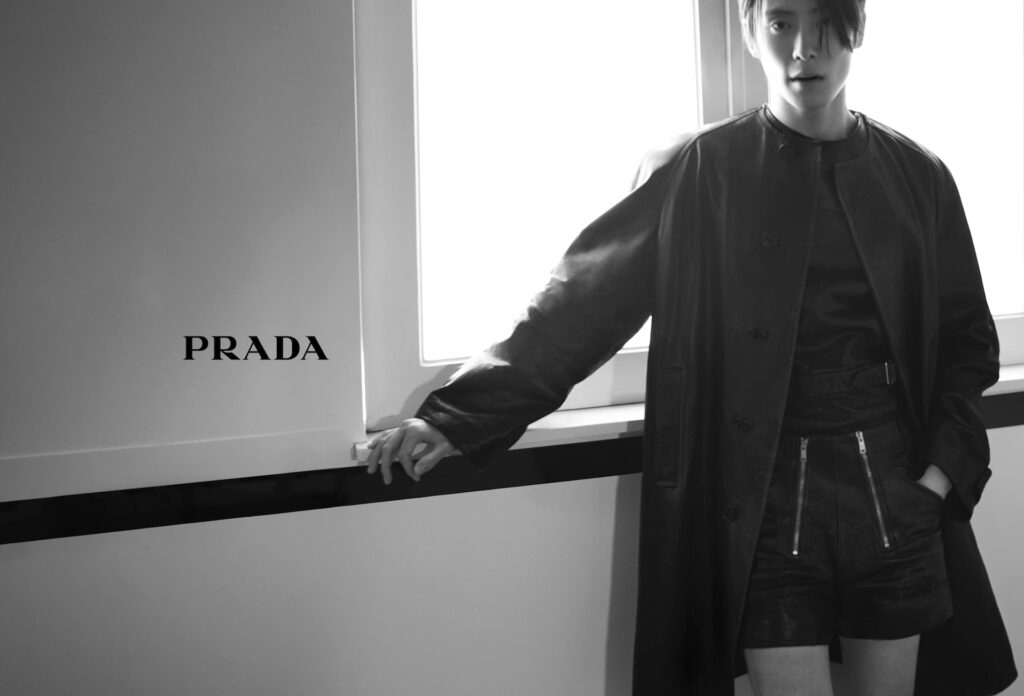 The campaign further evolves this ongoing interrelationship, fashion photography echoing the language of cinematography, a fusion of creative ideologies that is fundamentally Prada. Photographed by David Sims, these images draw upon the characteristics of classic Hollywood and European movies – their images are frames within divergent stories, glimpses of an unseen narrative and an unknown script, a tension again between different views, of different lives. The notion of Prada characters peoples the campaign with an ensemble cast of faces with immediate resonance and international renown: the actors Vincent Cassel, Jaehyun Jeong, Louis Partridge, Hunter Schafer, Letitia Wright, alongside the models Guinevere van Seenus and Rachel Williams.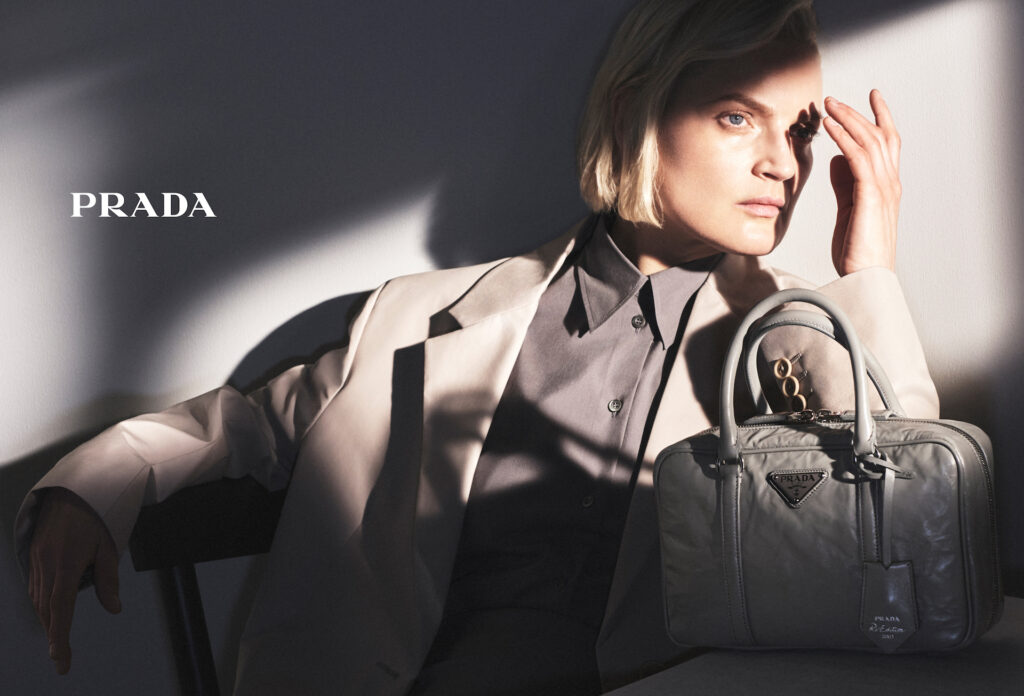 Actors and models by their very nature encapsulate an otherness – the campaign plays off that multifaceted nature, where a plurality adds a complexity. Alongside, crude contradicts – it implies a simplicity, a directness and purity. Its touch is here in stark sets, like cinematic projections of realities – evocations of interiors, impressions of actuality, traces of lives.
See more here – Prada.
Image credit: Prada
Photography: David Sims
Talents: Vincent Cassel, Jaehyun Jeong, Louis Partridge, Hunter Schafer, Letitia Wright Models: Guinevere van Seenus, Rachel Williams
Creative direction: Ferdinando Verderi