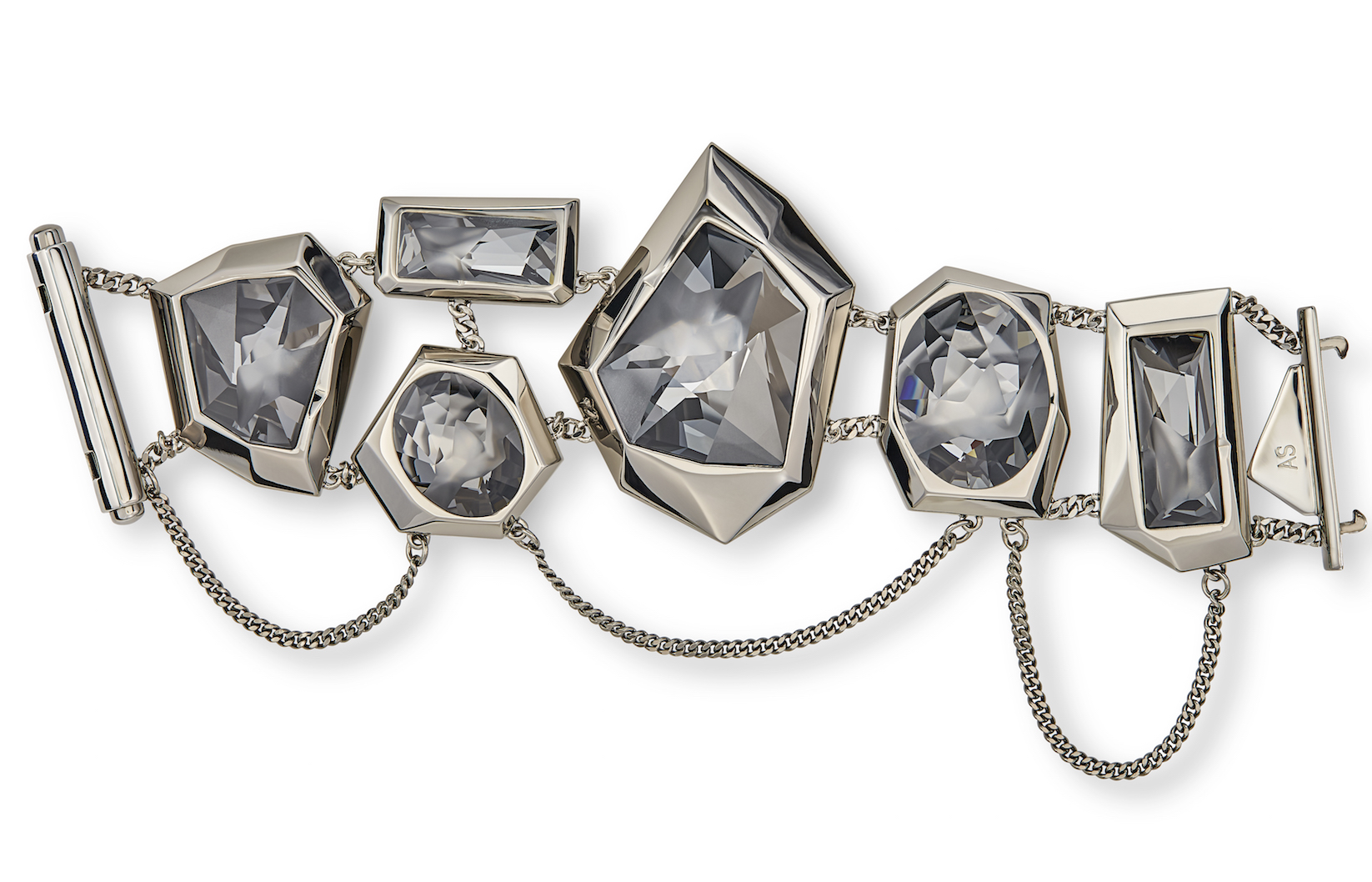 The world's most beautiful jewelry
Atelier Swarovski presents new collections for Autumn/Winter 2016 from designers Peter Pilotto, Rosie Assoulin and Jean Paul Gaultier, alongside the continued evolution of the Core Collection.
Members of the Swarovski Collective, and 2015 winners of the inaugural Swarovski Collective prize, designers Peter Pilotto and Christopher de Vos of Peter Pilotto have unveiled their debut jewelry range. Titled 'Arbol', the 13-piece collection showcases the design duo's signature aesthetic in a colorful, kaleidoscopic menagerie of forms, inspired by patterns in nature and the mechanical structures within modern art.
This season, fellow Swarovski Collective member Rosie Assoulin has designed 'Jewel-y McHue-y', a 12-piece collection featuring a blend of ton-sur-ton and contrasting colorways. For her first collection with Atelier Swarovski, the New York-based designer revamps traditional Georgian settings with modern materials, using bold, expressive Swarovski crystal to create an understated statement.
A homage to the power of contradictions, the 'Reverse' collection by Jean Paul Gaultier showcases the French designer's continued exploration of 'perfect imperfection' in a series of asymmetric styles, some of which can be reversed and switched by the wearer according to mood. Evolving for Autumn/Winter 2016, the collection features the designer's multi-faceted bespoke Kaputt crystal cut in a striking Silver Night colorway, set in ruthenium for edgy yet glamorous appeal.
Inspired by some of the world's most beautiful rivers and the aesthetic connections flowing between water and crystal, Atelier Swarovski continues to evolve and expand its Core Collection for Autumn/Winter 2016. With the focus once again upon the innovative application of crystal cuts in contemporary jewelry designs that can be worn from day to evening, the Core Collection features a range of styles in three lines inspired by the Moselle, Kalix and Nile rivers.
Nadja Swarovski, Member of the Swarovski Executive Board, commented: "These innovative and playful collections from Peter Pilotto, Rosie Assoulin and Jean Paul Gaultier are the perfect showcase for our ongoing collaborations with some of the fashion and design world's most inspiring and innovative talents. The Core Collection is such a strong, artistic expression of crystal, and this latest evolution finds such harmonious interplay between the crystal, the resin and the metal."
The Atelier Swarovski Autumn/Winter 2016 Collections will be available in selected Swarovski stores and independent retailers worldwide from September 2016.
Credit: PR