Canali's fall winter collection comprises of three pillars: Black Edition, Exclusive and Canali 1934. Each range is slightly different, with every segment embodying their own kind of personal style. The Black Edition is the most modern of the three, the Exclusive range exhibits poise and finesse with The 1934 collection as a nod to the house's rich history. The result is a completely timeless collection with designs exhibiting the house's noticeable speciality in tailoring – this is highlighted by their use of beautifully crafted wool and cashmere.
First of the three is the Black Edition which draws inspiration from urban backgrounds and the dynamics of life. This features outerwear exploring a scope of pocketable garments, removable layers and oversized puffer jackets.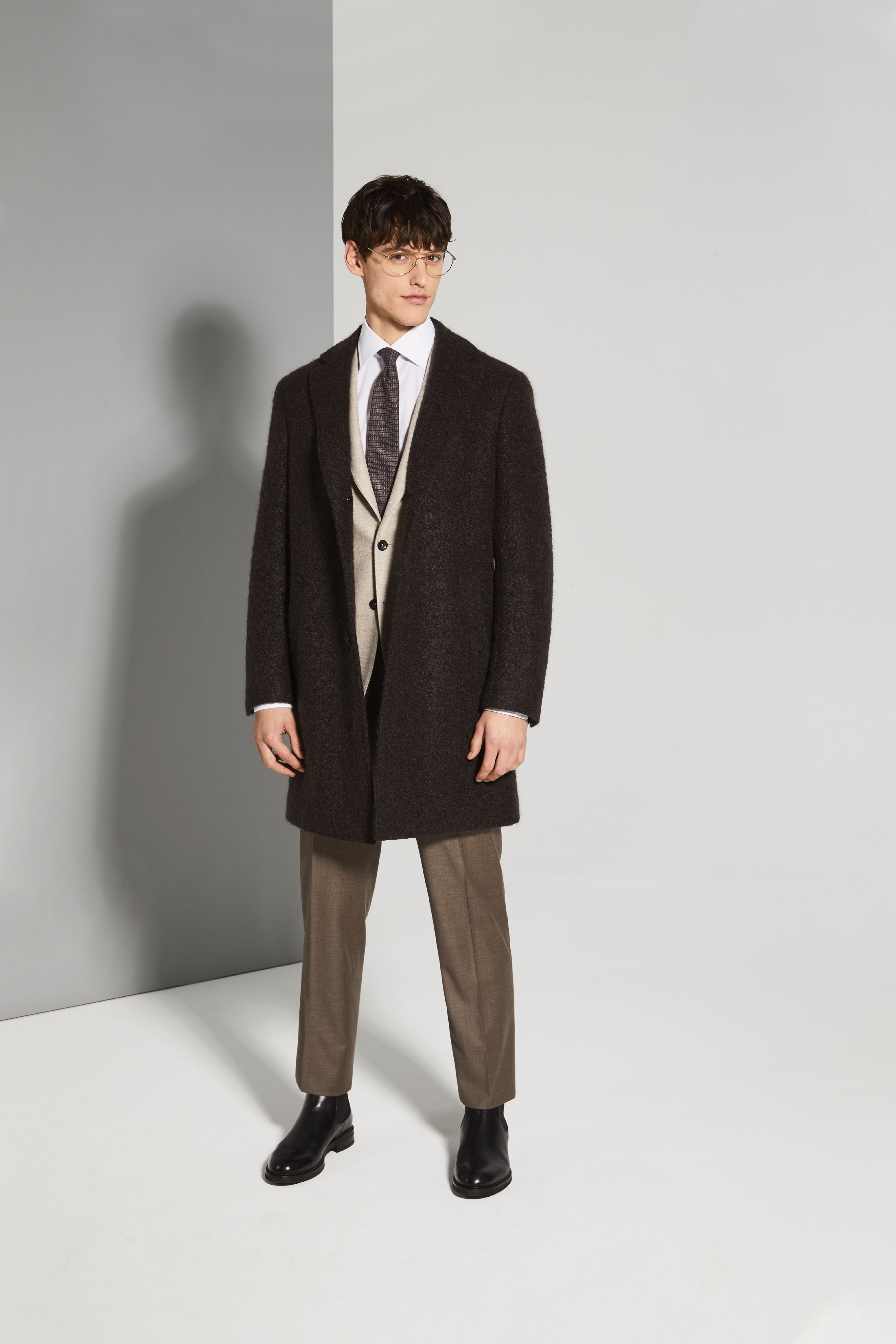 Described by Canali as the highest expression of Italian elegance, the selection of double-breasted suit jackets in neutral tones, in cashmere wool and alpaca wool blend emphasises the delicate sophistication of the Exclusive range. Followed by silk coats, bomber jackets and oversized capes, exquisite techniques are clear throughout the designs and materials chosen offering insight into the house's specialities in softness and quality.
The 1934 collection acknowledges Canali's first designs as an outerwear designer. Pieces throughout reinterpret iconic garments of the male wardrobe, central as a tribute to the house themselves.


Here are some of our favourite looks:
Image credit: Canali