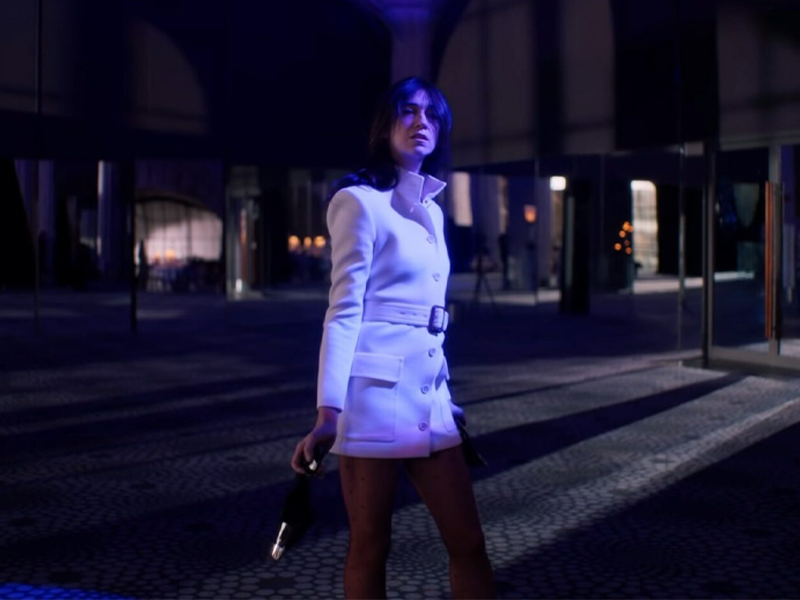 The premiere of Saint Laurent's newest film "FRENCH WATER" is finally here.
This past week, Anthony Vaccarello, the creative director of Saint Laurent, has gifted us with another installment in the recently launched cinematic exploration of the brand's spring/summer 2021 collection. As with the first short film, the designer continued the tradition of entrusting the masterfully skilled auteurs, belonging to the world of independent cinema, with reinterpreting the brand's latest offering, through their own singular lens. After Gaspar Noe, a French director who is as equally adored and polarizing reframed the pieces through his own red-hued, ominous yet alluring perspective, Vaccarello headed across the Atlantic ocean, to search for his next collaborator.
Jim Jarouch, darling, and champion of the American independent film, ever since the 1980s has been hired as the head of the project along with a stunning quartet of actresses. Academy Award winner Julianne Moore stars along with the indie darling Chloë Sevigny, trailblazing talent Indya Moore and the epitome of French cool Charlotte Gainsbourg, in a nine-minute long film titled "French water". Leo Riley rounds up the cast, playing the waiter, who with the tray in hand, watches in amazement as the fabulous guests mysteriously change their clothes, as they walk around the empty halls, looking for their missing friend. Through the outsider perspective of the waiter, Jim's specialty, we are drawn to explore parallel timelines, the seemingly never-ending fruitless search for the ever-elusive Charlotte Gainsbourg, and the veiled inter-dynamics of the group. The short movie borrows elements from sci-fi movies, and "Giallo", a sub-genre of Italian cinema, merging mystery, fiction, and highly defined visual style, characterized by intense use of color and a cast of incredibly stylish characters.
Image credit: Saint Laurent