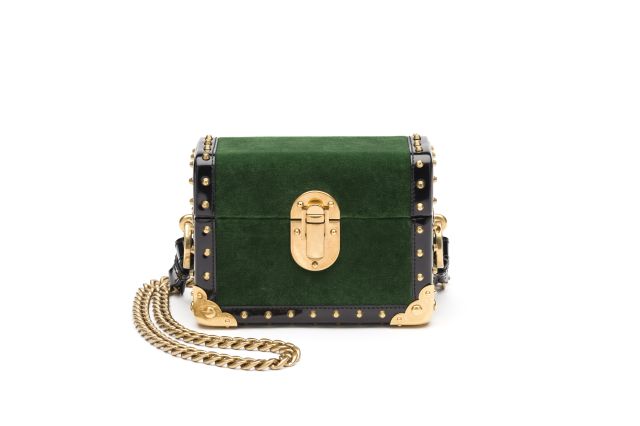 For the 2017 Pre-Fall, Prada presents Micro Box and Micro Cahier bags: two essential and sophisticated accessories, defined by their small sizes and precious details.
The Prada Micro Box bag is the fruit of a desire to create a small, precious bag with strong figurative connotations, a bag that conjures up the idea of an ancient box for safekeeping small articles that are absolutely essential for their owner. Function gives way to aesthetics, necessity to the simple desire to possess a bag that fires the imagination.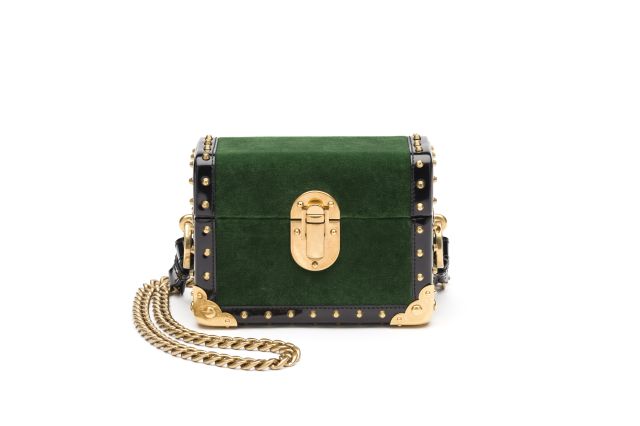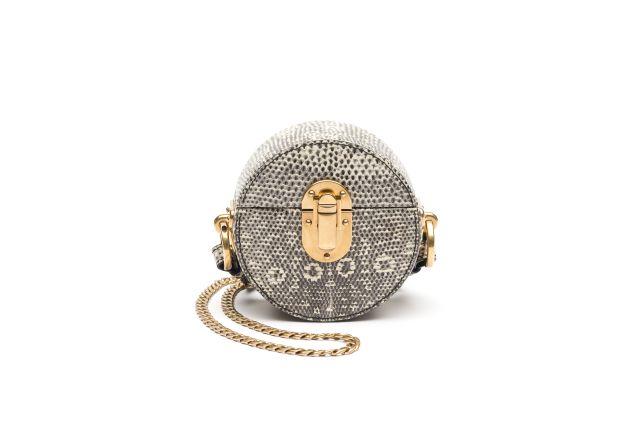 The rigid structure is fastened by locks and metal elements. Studs, corner details and large latches characterise these caskets whose wooden frame is variably covered in fabric, such as velvet or brocade, or leather, such as spazzolato, lizard or crocodile skin.
All versions have long shoulder chains with a leather detail.
The renowned Prada Cahier bag – inspired by a diary – is available in two new sizes: the Mini Cahier and the Micro Cahier. These are made of calf as well as precious skins, such as crocodile, ostrich, python and lizard in many different colors and also in a combined variation. It features details that recall ancient books like the bronze metal hardware as well as a brand new buckles. The long chain strap complete its strong character.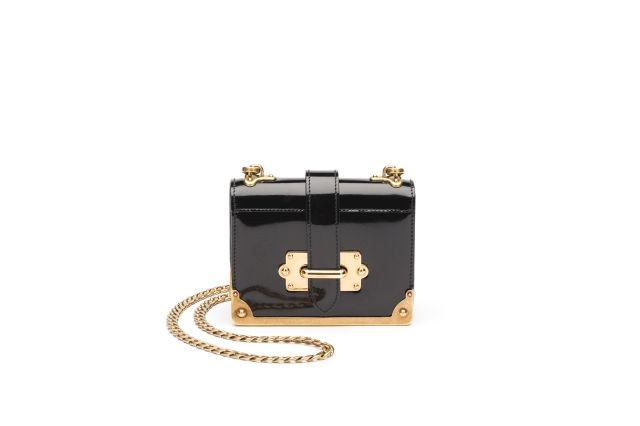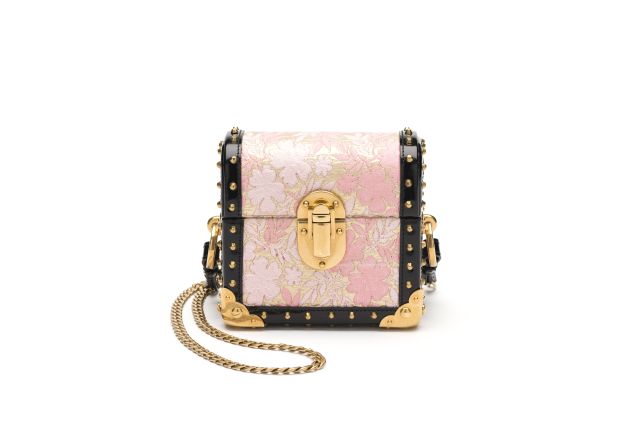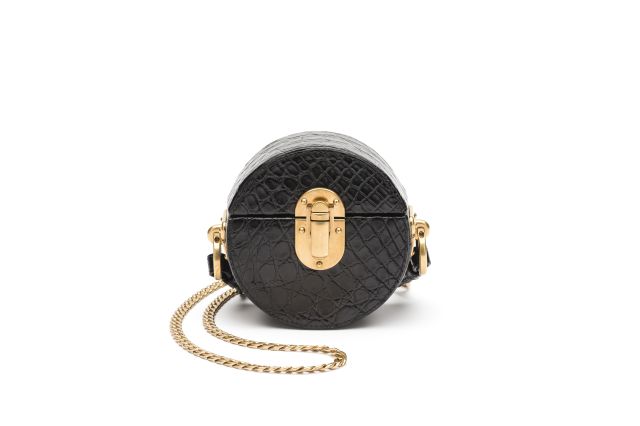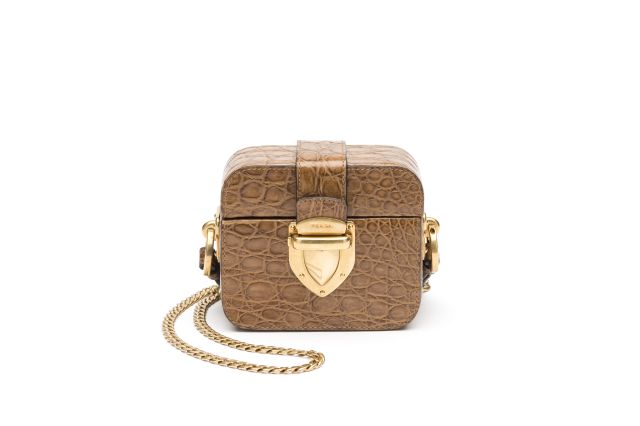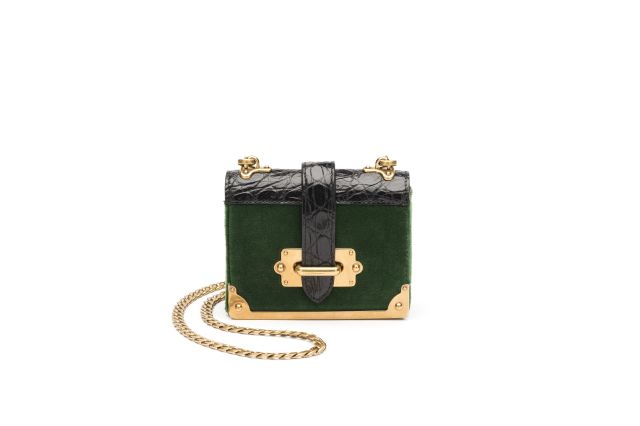 The Prada Micro Bags will be available within selected stores worldwide from on May 2017.
Credit: Prada