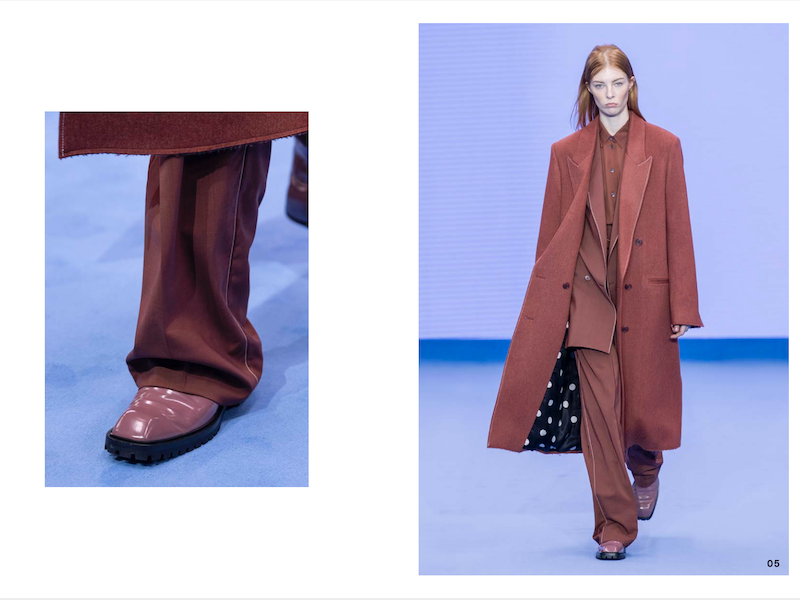 The Mr. and Mrs. Smith of Fashion
Paul Smith/Winter 2020 at Paris Fashion Week marked a special occasion for the famous brand. Celebrating 50 years, the knighted designer used this opportunity to, again break down what we expect from a typical runway. This extraordinary man has spent a lifetime blurring the lines between male and female clothing with his latest show continuing this unique perspective.
Tailored garments remain the focus of the collection. Through reworking classic male outerwear and suit shapes, Paul Smith has updated a seventies silhouette but at the same time, adapted it for womenswear. By doing this, the brand has created its own form of genderless fashion – what is argued to be the industry's future.
Nowadays, the division of menswear and womenswear appears more restrictive than anything else. Embracing the genderless approach creates an opportunity for designers and brands to truly express themselves without the obstructions of trying to create clothing with a specific gender type in mind.
Like the Brad Pitt and Angelina Jolie film of 2005, individual styles and self-expression eventually come together as one in a partnership of mutual tastes and shared experience. For Paul Smith/Winter 2020, fantasy has become reality.  

Image Credit: Paul Smith