The Latest &PaulSmith Collaborative Collection: Redefining Asian Culture in Western Fashion
The latest collaboration between Britain's leading independent design company, Paul Smith, and NYC-based brand Commission, is set to attract intrigue.
Having successfully partnered with London-based designer Priya Ahluwalia for the first iteration in the &PaulSmith collaboration, Smith is ready to tackle Dylan Cao and Jin Kay's vision of elevating the representation of Asian culture in Western fashion.
Dylan Cao and Jin Kay, first-generation US immigrants from Vietnam and South Korea, founded Commission in 2018, and have since developed their collections with a nostalgic nod to the fashion of the 1980s and 90s, drawing inspiration from the wardrobes of their parents and styles illustrated in family photo albums in order to retain authenticity.
Parallels can be drawn between this generational motivation and Paul Smith's inspiration for the &PaulSmith collection which was based on a 'Father & Son' theme, set into motion by a rare book of photographs taken by both Paul and his father Harold Smith. The book was published after Harold's passing in 2000.
Accentuated details like point collars, low peak lapels, and on-seam pockets are seen in Commission's collections, reinforcing their archival theme, whilst a vintage-inspired palette of browns, yellows, and blacks is modernised with vivid pops of red, blue, and green. Glimpses of Paul Smith's own runway collections, specifically the 1997/98 and 2002/03 seasons, are present in Cao and Kay's work, as their creators take inspiration from vintage Paul Smith pieces. Authenticity is consistently retained in their work, however, through punk undertones or hints of Americana.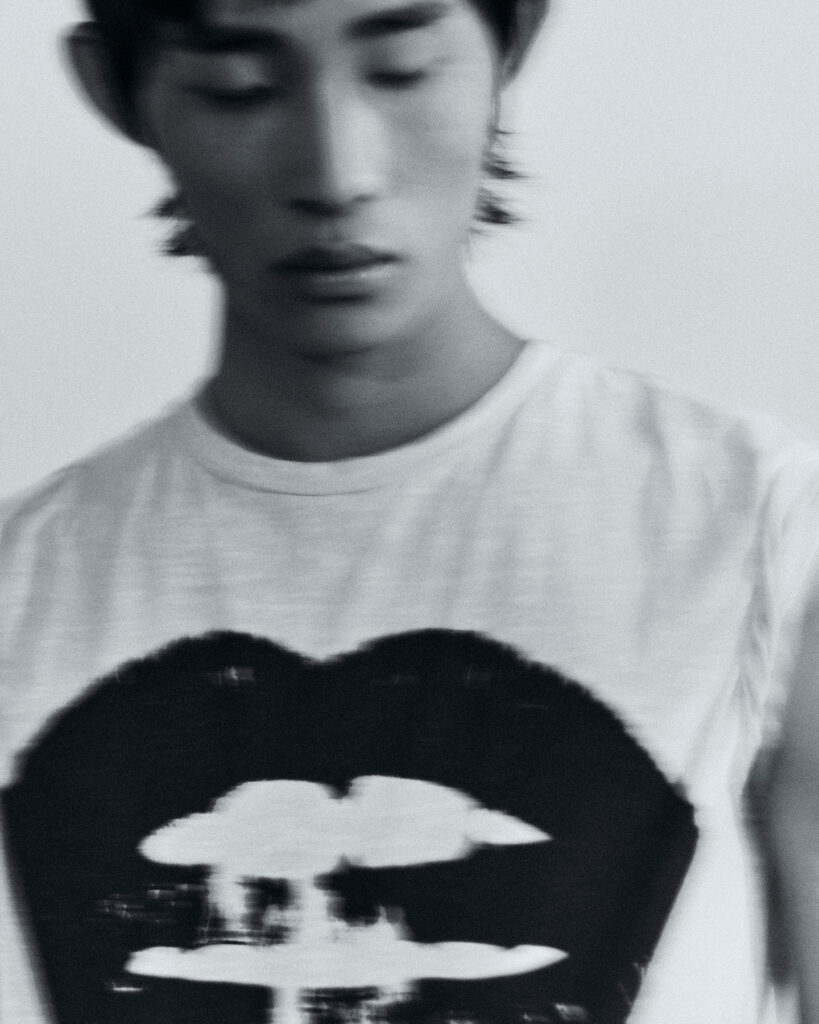 The collection notes provided insight into the approach to their designs, with Cao and Kay agreeing:
"There's a richness to Paul's archive during the late 90s that resonates with us, where its masculinity seemed like a mash-up of preppy, sex and post-punk, yet highly functional and romantic. Our approach to products and storytelling was similar in that it's an eclectic mismatch of various narratives and undercurrents."
Paul feels pride and joy that his work has been a source of inspiration for Cao and Kay. The notes also reveal Paul's thoughts:
"Tapping into new ideas is exactly why I wanted to start the &PaulSmith series and Commission are brimming with them. I also have a huge sense of pride in our archive and I'm so glad that Dylan and Jin have been inspired by pieces from past collections and put their own truly unique spin on them."
Launching this month, the collection will be available in limited numbers from Paul Smith and Commission and, for wholesale, exclusively at SSENSE. Paul Smith will also provide business development mentorship to Commission as part of the collaboration.
Image credit: Paul Smith