Each season, we sit back in awe as Maria Grazia Chiuri continues to make great leaps in the culture of The House of Dior. While developing a unique and personal persona to the brand, Grazia Chiuri pays homage to the history and inspirations that Christian Dior designed and impacted during his time.
The main inspiration for the Autumn-Fall collection lies within the Teddy Girls. Being the female counterpart to the Teddy Boys, of which were one of the first British Subcultures, Grazia Chiuri touches on territory she has seldom covered. Homage to the connection with the Teddy girls and an early Christian Dior is expressed through looks inspired by the post-war period, strongly paved through Dior's New Look (the major change in fashion at the beginning of the 1950s).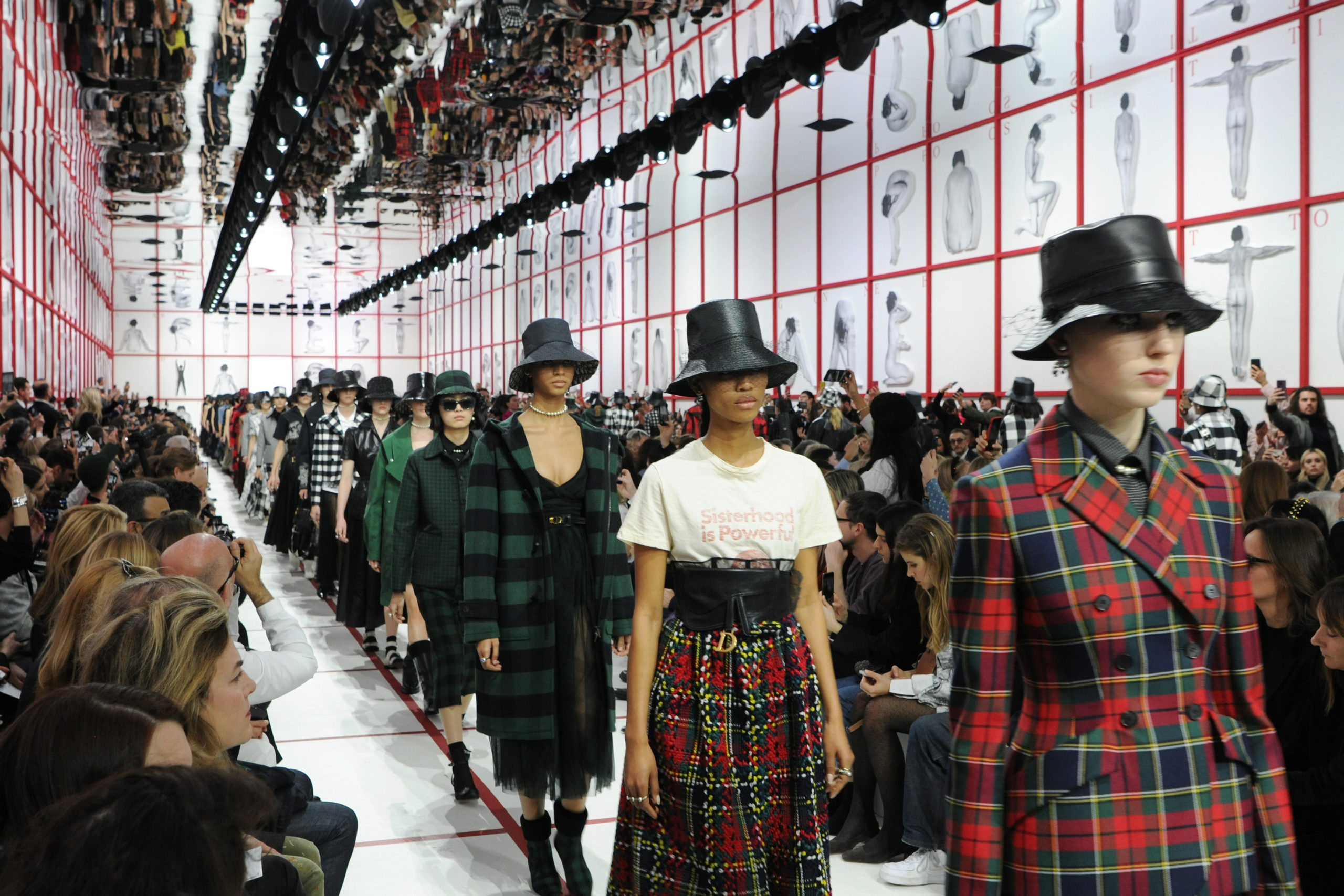 We see the Bar Suit revisited with a more masculine cut and a velvet collar. Pairing masculine figures with loose flowing skirts of various unique fabrics. She ties together plaids, stripes, collars, and corset belts as they decorate the admiration of the collection.
Grazia Chiuri also pays homage to those artistic/creative directors that filled Dior's shoes prior to her gallant succession. The black leather jacket, first introduced into the house of Dior by Yves Saint Laurent is revisited. Through homage to the underground culture of the 1950's and 1960's Grazia Chiuri shines a light on the culture and the "blousons noirs" that Yves developed for the brand.
Constantly honoring the works of strong female artists and creatives alike, Grazia Chiuri also celebrates the idea of Sorority through printed t-shirts honoring Robin Morgan, the American feminist poet with elements from Sisterhood is Powerful (1970), Sisterhood is Global (1984) and Sisterhood is Forever (2003).

The Atmosphere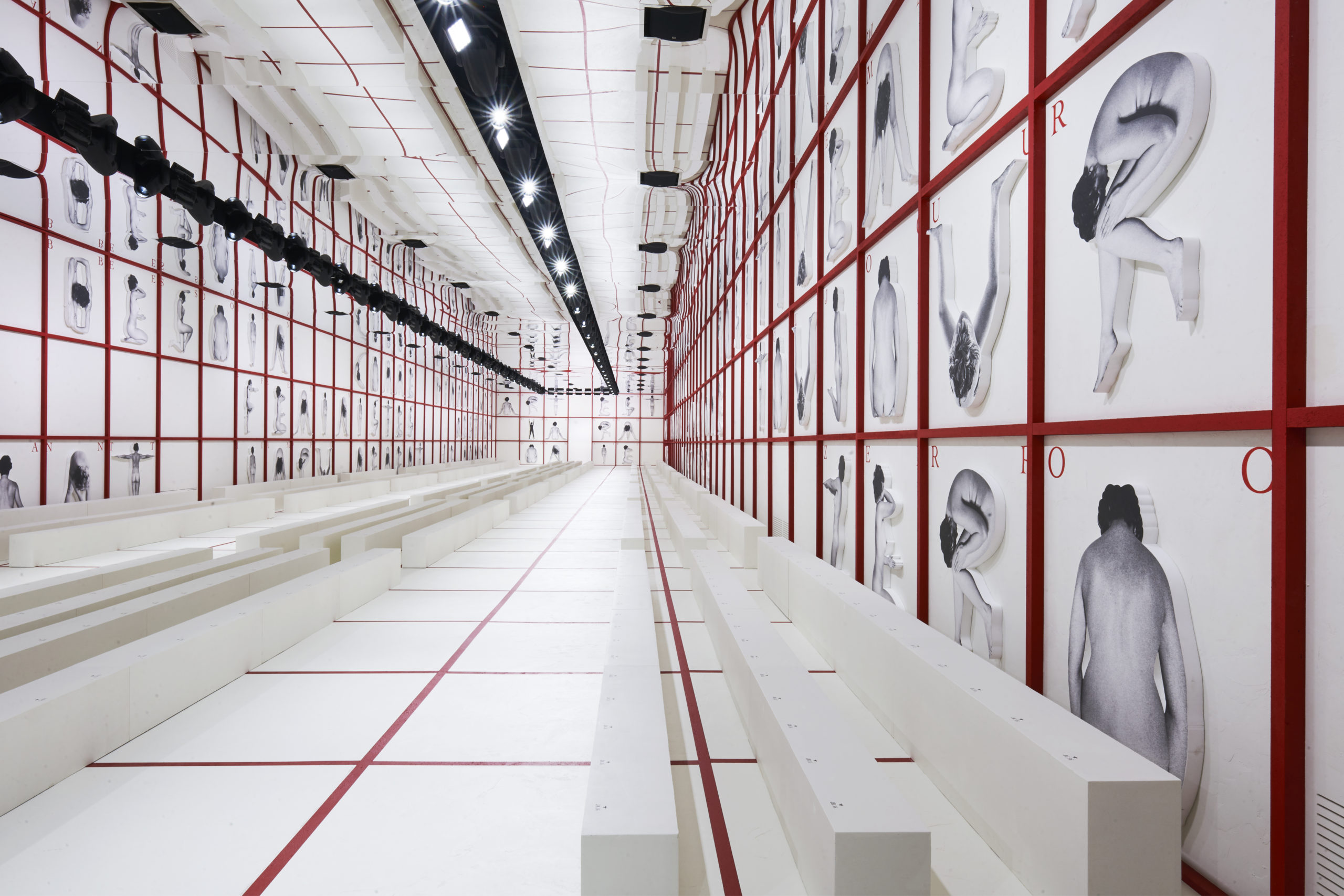 A political semaphore is expressed through the acts of choosing ones clothes in the atmosphere of the venue. After developing a signature venue, Grazia Chiuri continues to delve into perspective and history, show after show with her creative and fervent mind.


The Collection