DESIGNED BY KRIS VAN ASSCHE, THE DIOR HOMME COLLECTION FOR SUMMER 2017 DRIVES AN EXPLICIT EVOLUTION, CHANNELING THE ENERGY OF HAÇIENDA YOUTH THROUGH THE INDUSTRIAL LANDSCAPE OF A UTOPIAN FUN FAIR. ORDER AND DISORDER RUN PARALLEL NARRATIVES THROUGHOUT, AS FLASHBACKS TO THE NEW WAVE AND A SPORTIF ÉLAN ARE INTERTWINED WITH THE MILITANT CRESCENDO OF REFINED ATHLETIC TAILORING. "THIS SEASON THERE IS A SENSE OF COLLECTIVE CONSCIOUSNESS TO THE COLLECTION – A REMIX OF SHARED BOYHOOD MEMORIES," SAID KRIS VAN ASSCHE. «I AM INTERESTED IN A SYNTHESIS OF GENERATIONS AND FILTERING SUBCULTURES THROUGH MY OWN LENS TO TELL A NEW STORY.»
A PROGRESSIVE SILHOUETTE WARPS PERCEPTIONS OF FORMALITY; INDUSTRIAL EMBELLISHMENTS CONVERGE WITH THE INNATESAVOIR-FAIRE OF THE DIOR HOMME ATELIERS AS EYELETS, SPORTS LACING, STAPLES, AND SCREEN-PRINTED SUITING WOOLS DISRUPT ANY EXPECTATIONS OF THE TWO-PIECE SUIT. SUBVERTING THE SENSE OF CLASSICAL RIGOR, BARED ARMS AND TONAL KNITWEAR ILLICIT MOMENTS OF SUMMER SKIN, AS ARTICULATED HARNESSES BOTH RESTRICT AND SUSPEND.
MUSINGS ON A GARMENT'S MEMORY (ITEMS FOUND, WORN, AND DESTROYED) ARE EXPLORED THROUGH ARTISANAL TEXTILES: PINSTRIPES FRAY, KNITS BEAR SCARS, HOUNDSTOOTH BLURS, AND TORU KAMEI'S ARCANE FLORAL PAINTINGS APPEAR AS PATCHED BOTANICAL INSIGNIAS. MIGRATING ACROSS HYBRID PIECES, A MULTIPLICITY OF UNIFORM AND SPORTSWEAR ELEMENTS CREATES A CALL-AND-REPEAT OF POLISHED UTILITY AND TEMPERED REBELLION.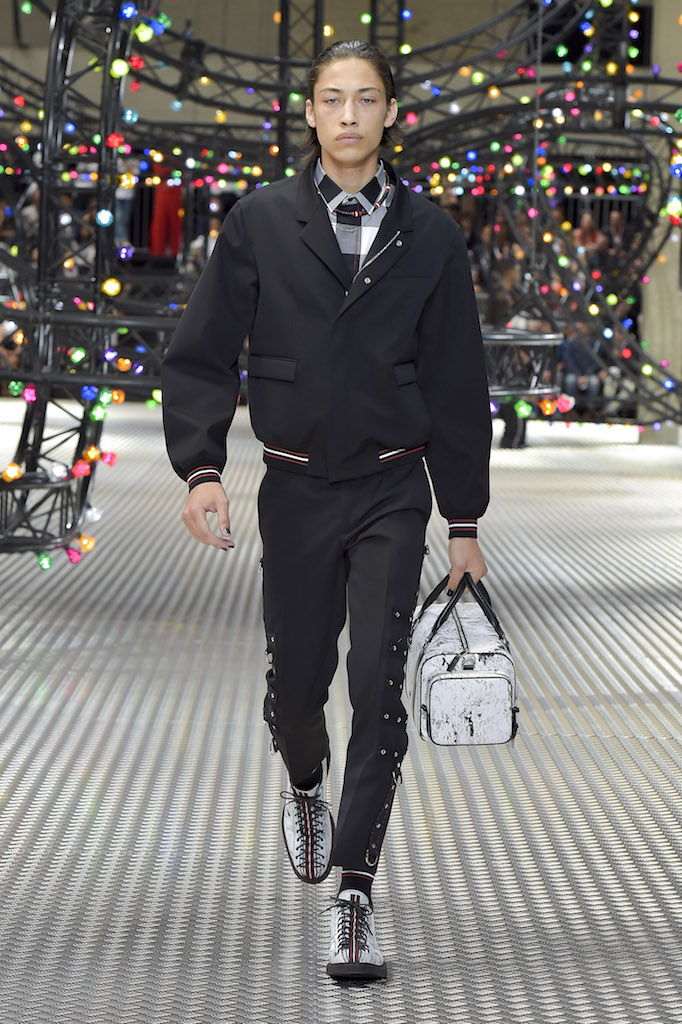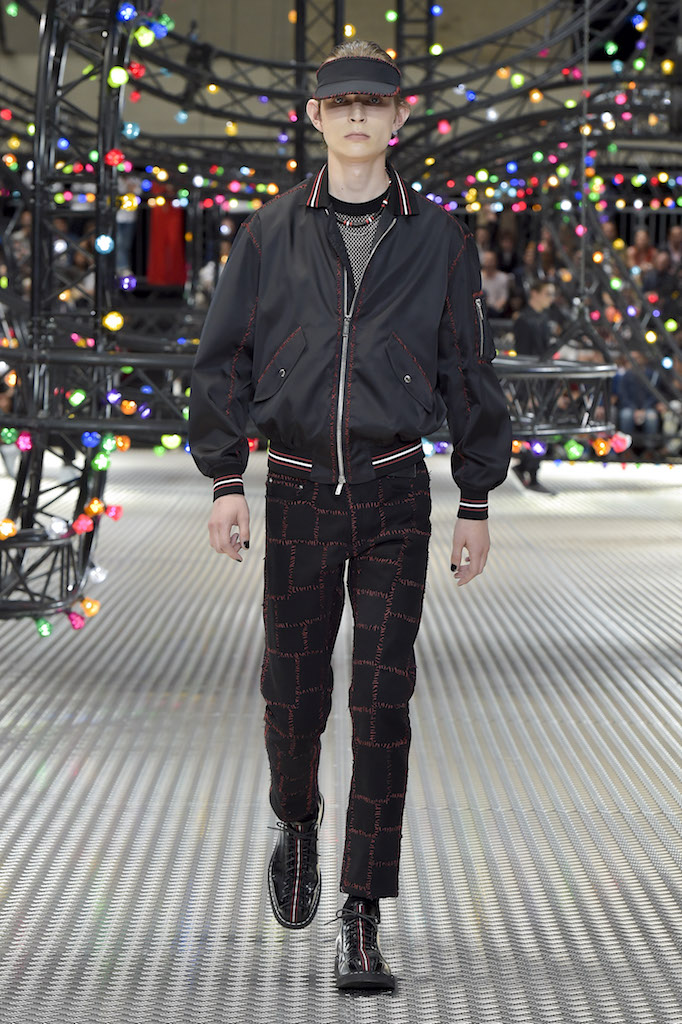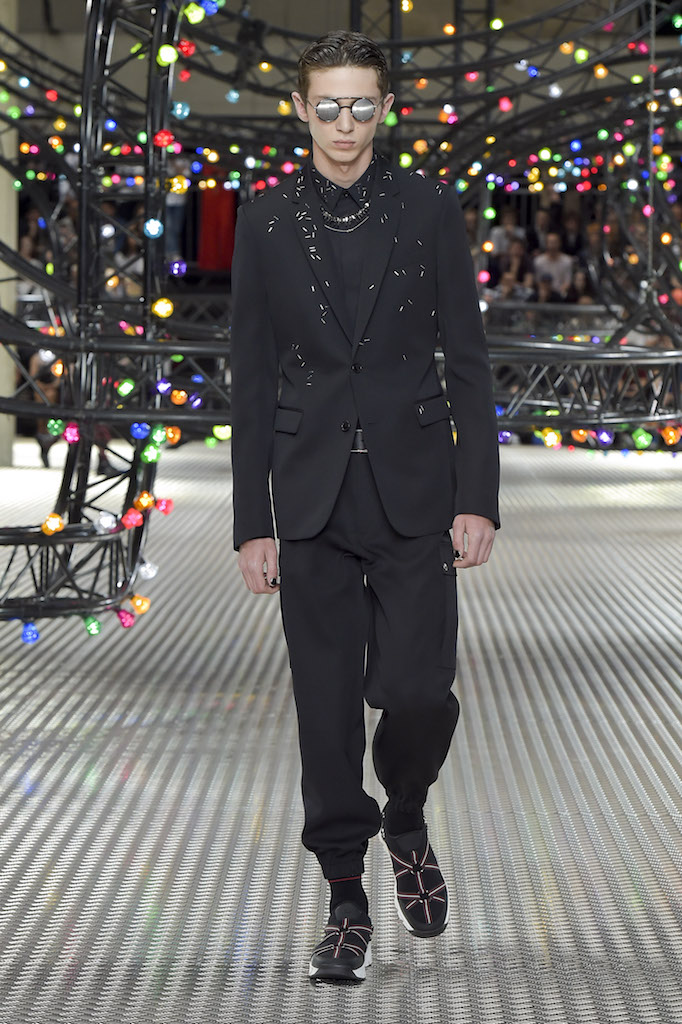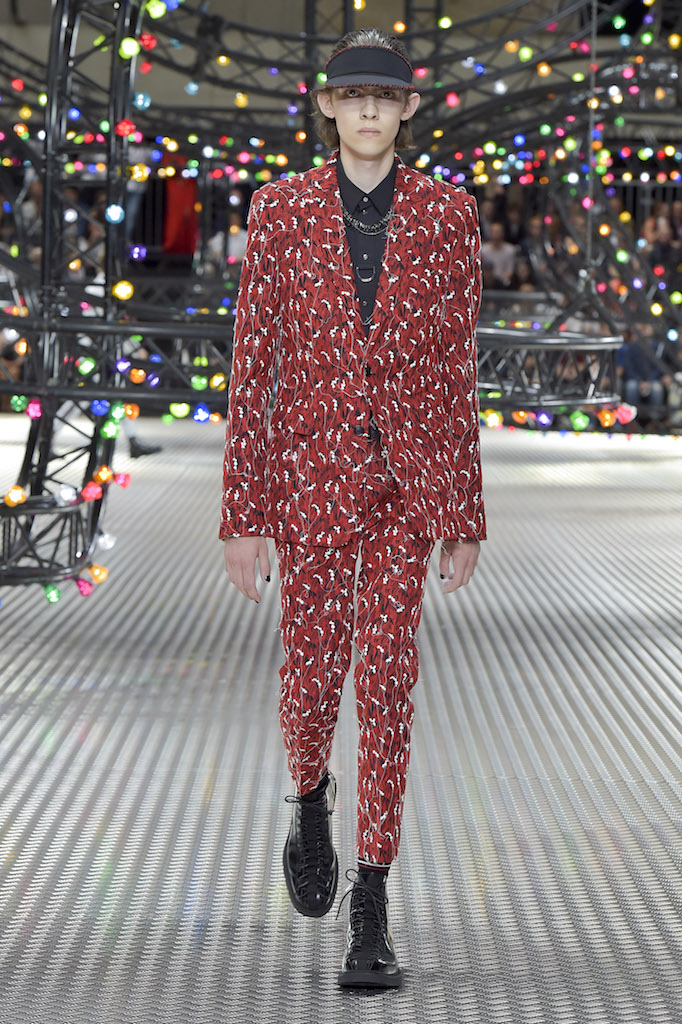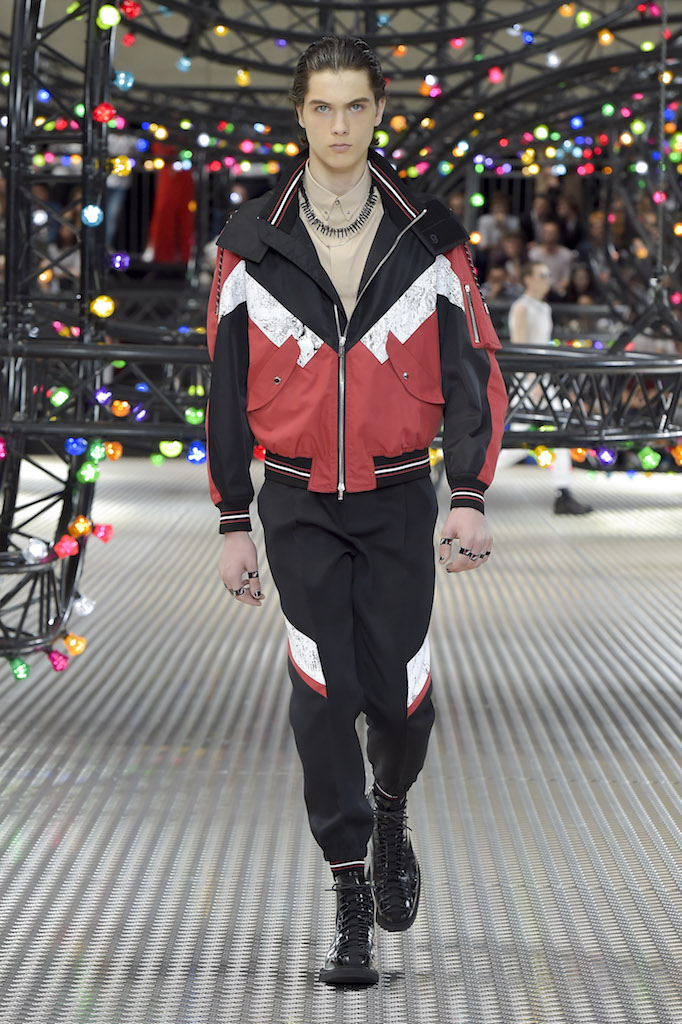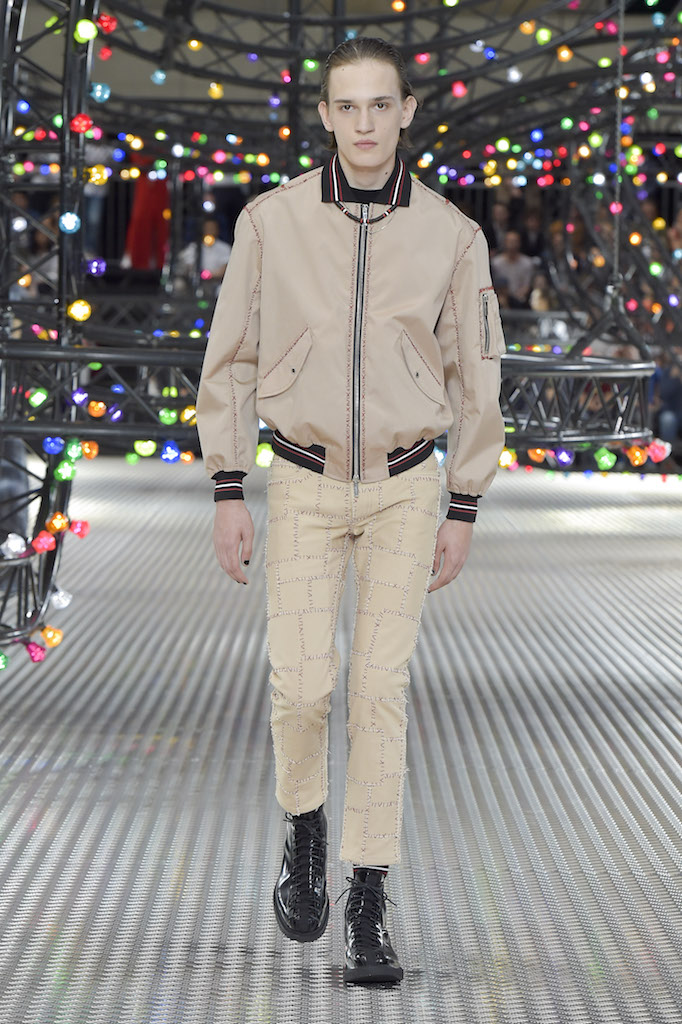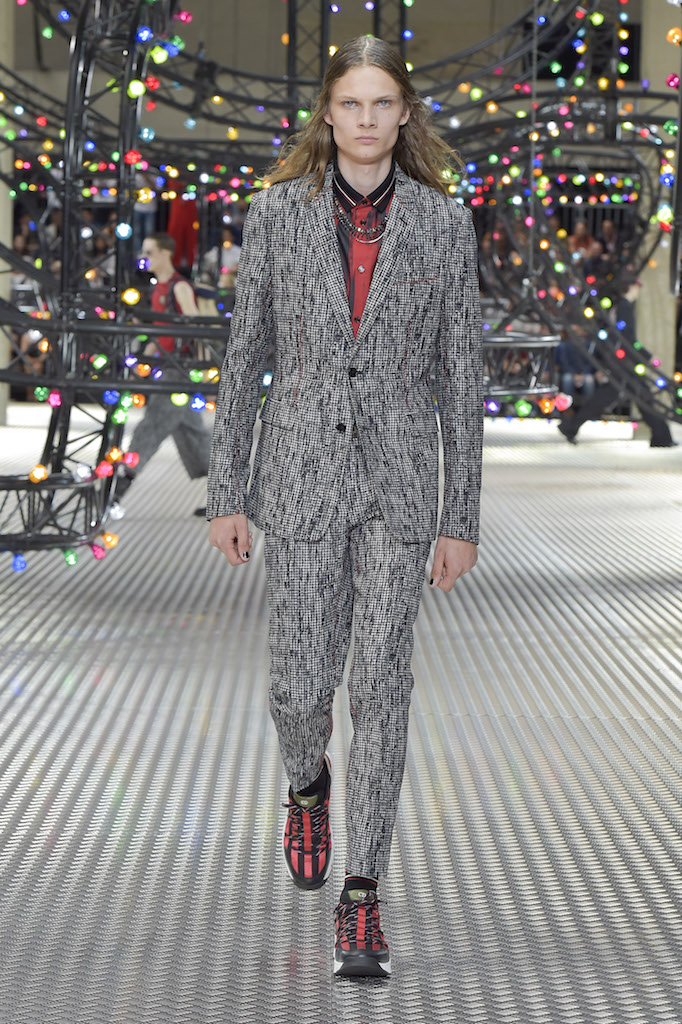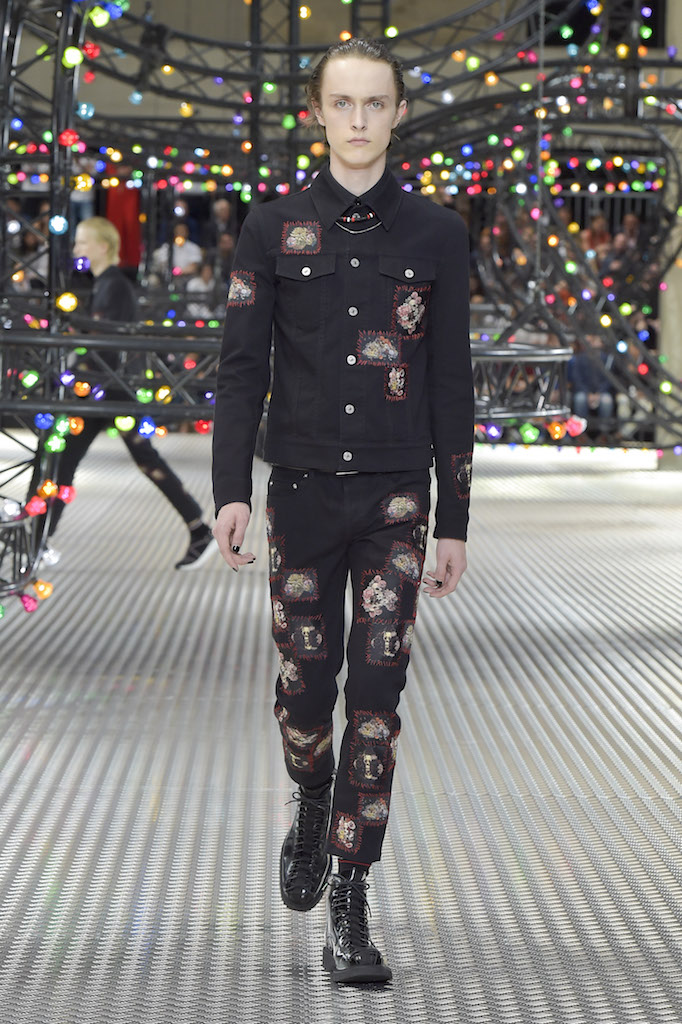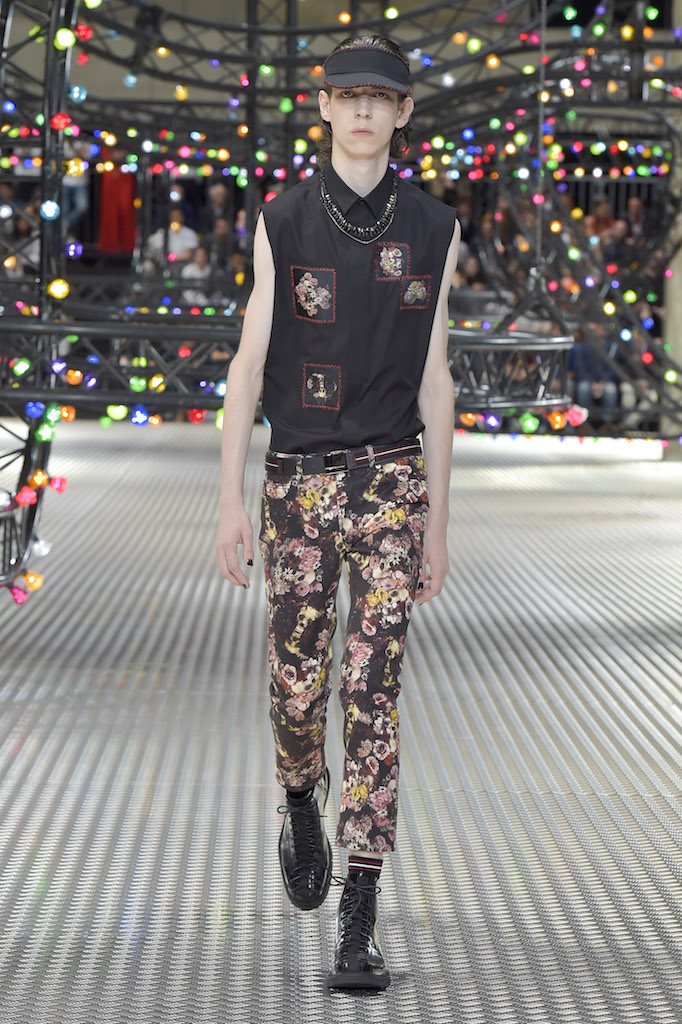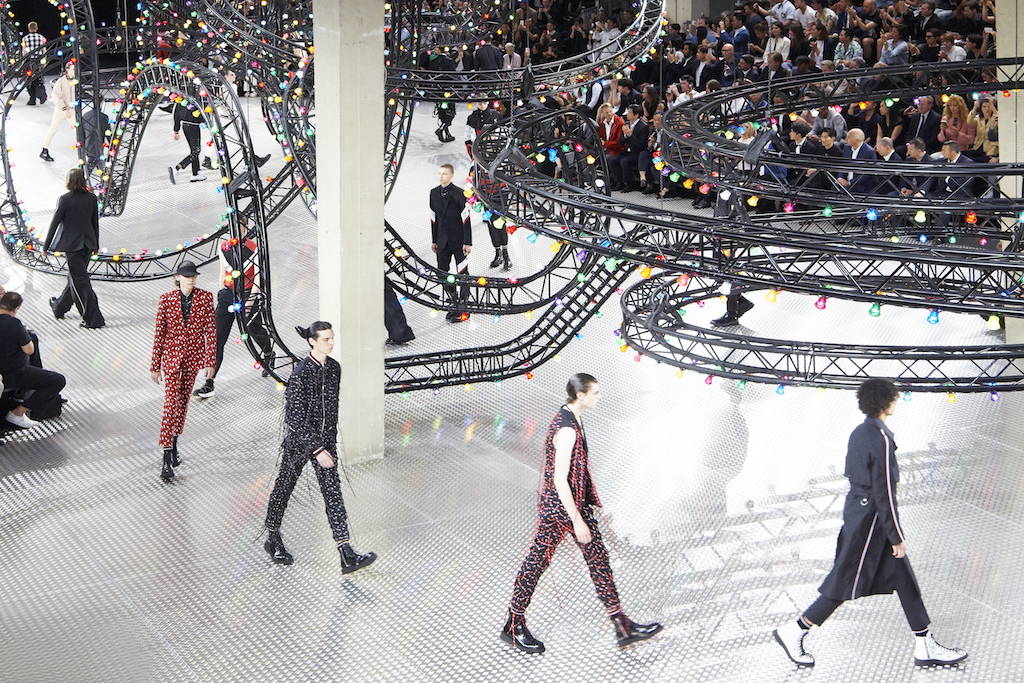 Credit: PR