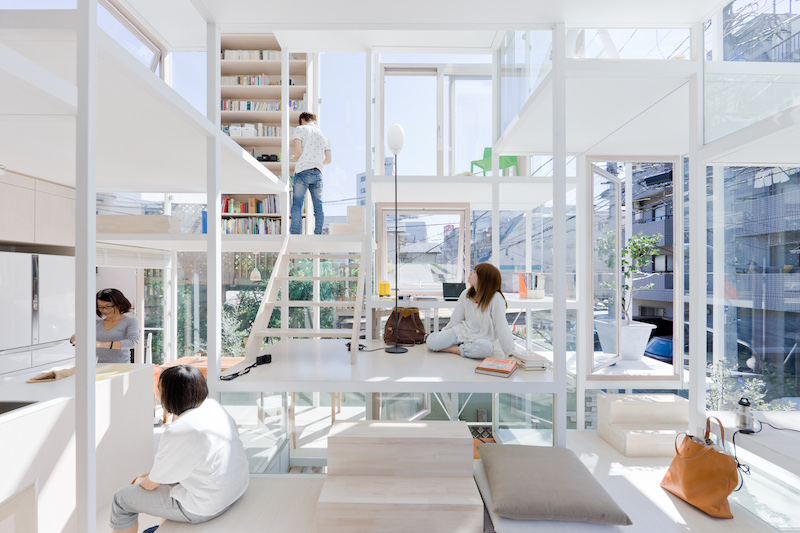 THE FOREST OF LIGHT – SOU FUJITMOTO
COS IN CONVERSATION WITH SOU FUJITMOTO AHEAD OF 'FOREST OF LIGHT' INSTALLATION FOR SALONE DEL MOBILE 2016
London
Set in scenic Tokyo the film offers an insight into Sou Fujimoto's studio, his thought process behind the installation, 'Forest Of Light' and how the concept will come to life this April at Salone Del Mobile 2016.
Inspired by the city of Tokyo as an architectural forest, and the similarities shared between the city and a forest, Sou Fujimoto has embraced the concept of the intangible aspect of light and the relationship between nature and man-made objects.
Sharing the COS approach for stylish, creative and simple design, Sou Fujimoto states that Fashion and Architecture affect our lives and behaviours in similar ways. Season on season COS have been inspired by Sou Fujimoto's work and his love of experimenting with innovative techniques. Head of Womenswear, Karin Gustafsson commented 'The spring summer 2016 collection sees new materials and finishing techniques through the use of Denimite in jewellery, rendered seams, raw edges and hand drawn prints, it's great for us to be working with someone who shares our values for trying something new and being brave to push the boundaries of new design''.
The 'Forest of Light' will create an ever changing interaction between the space, your body and your emotions with no two visitor experience being the same. The lighting will react to the people within the space making different variations of light density, mirrors will create an infinite affect, and natural forest noises will echo throughout.
The spotlight is an important aspect of the installation linking the former cinema, architecture, fashion and emphasising the importance of the present moment; Sou Fujimoto states 'It will happen there, and then be gone, such a special moment in the theatre. The contrast of the cities of Tokyo and Milano, the long-term reality and then one really beautiful moment of realisation'. COS offers reinvented classics, wardrobe essentials and timeless designs that are made to last beyond the season. Traditional methods alongside new techniques and contemporary fabrics merge in order to create understated fashionable pieces. Sou Fujimoto Architects, is the creation of esteemed architect Sou Fujimoto. Based in Tokyo, Japan the team create architectural masterpieces around the globe.
The COS x Sou Fujimoto installation 'Forest of Light' will be open from the 12th – 17th April 2016.