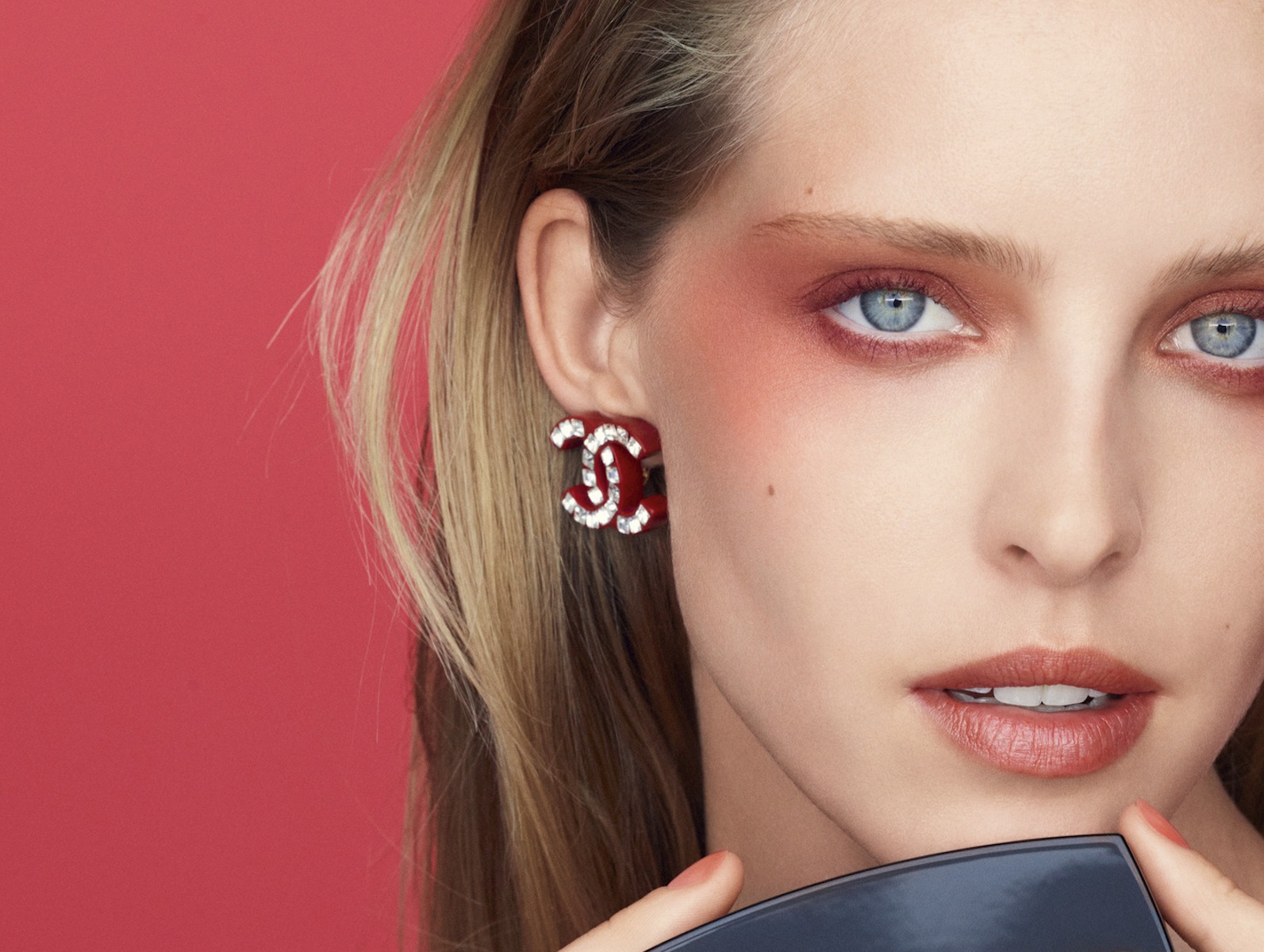 The definition of red – The new face of vibrant color by Chanel
What if red could talk? CHANEL is giving it the floor with its SPRING-SUMMER 2023 COLLECTION, for flushed cheeks and warmth that extends all the way to the temples. A brilliantly energetic line that transforms the eyes into a smoldering gaze and makes the lips deliciously sensual, breaking from tradition and pushing the boundaries of its versatility.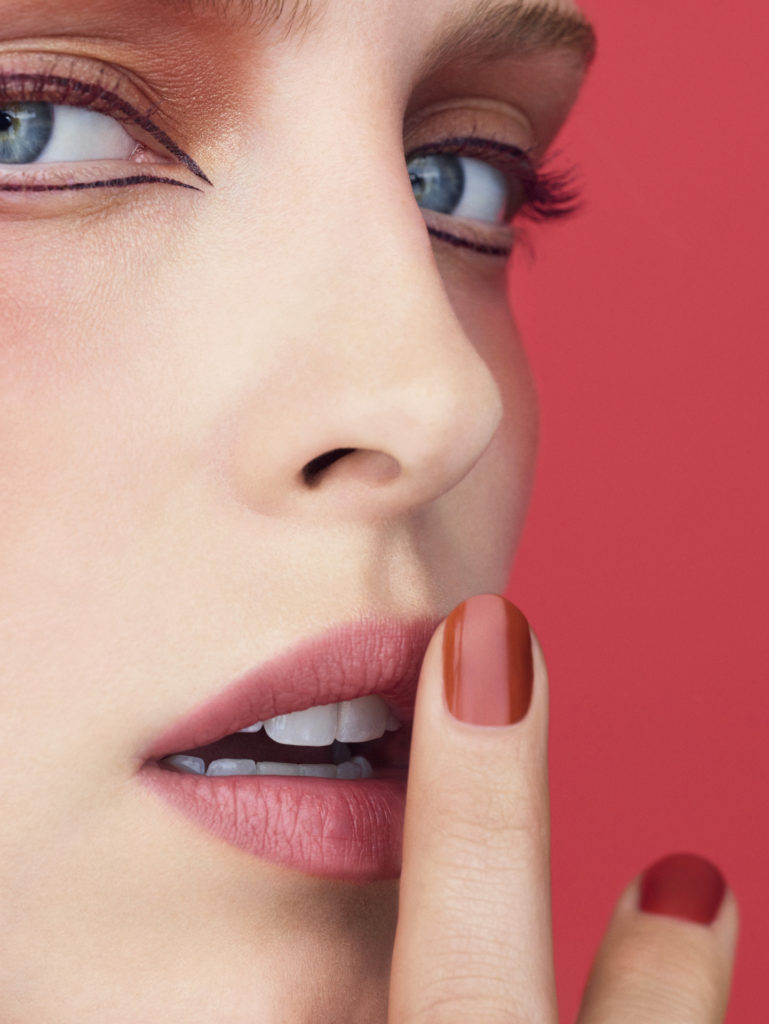 The palettes' red shades—which can be applied just on the cheeks, like a blush or highlighter; on the eyes, like an eyeshadow or eyeliner, to add warmth or create definition; all the way out to the temples as a halo of color; and anywhere else you desire—are perfectly suited for mixing and matching, and lend themselves to even more hues when blended. Sienna red and warm rosewood, peach and rose gold highlighter, rosy beige and "tomette" tile red: luminous, sheer, and vibrant all at once, these red shades, hovering "between two emotions," can be both strong and subtle, allowing for striking as well as more subdued makeup looks.
Red rises to a crescendo on the lips with ROUGE ALLURE VELVET: soft mauve beige, delicate dusty orange, deep sienna red, and iconic and bold dusty red. Nail polish in Watermelon and Rouge Cuir complete the collection.
Expanding the possibilities for the color red and putting the finishing touch on one's ever-elegant allure, the SPRING-SUMMER 2023 COLLECTION comes out as a strong proponent for free and uninhibited femininity. Along with the new shades of ROUGE ALLURE VELVET, it reaffirms Gabrielle Chanel's beliefs and renews her pledge to give women freedom of movement and independence.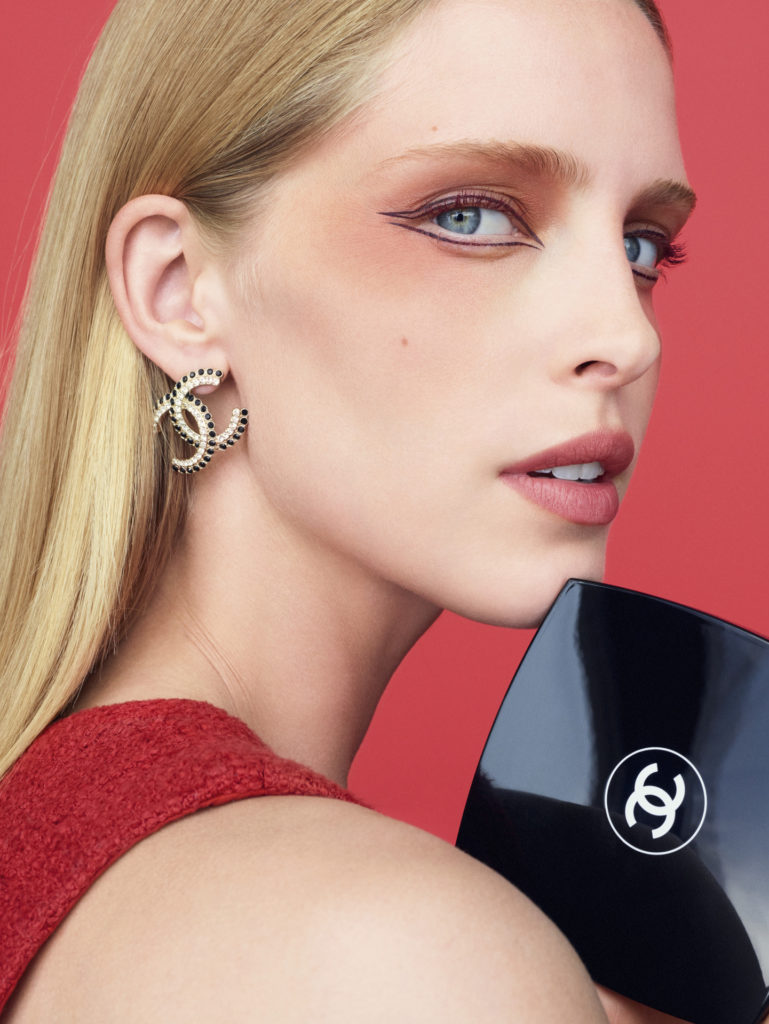 Image credit: Chanel