"Fashion Funeral" was the tone Saint Laurent's Men's Summer 2024 collection displayed, fitting well with its name "Each Man Kills the Things He Loves". Brand Creative Director Anthony Vaccarello's vision of gender nonconformity also fed into this sentiment, the show presenting his twist on toying with the paradigms of masculinity.
Berlin's Neue Nationalgalerie was chosen as Vaccarello's cemetery for gender norms, the large showroom barren save for the two towering columns of stone detailing and eager spectators seated by the sides. As the sun began to fall behind the building's giant glass windows, the sinister hums of musician Akkor's experimental electronic dirge engulfed the room.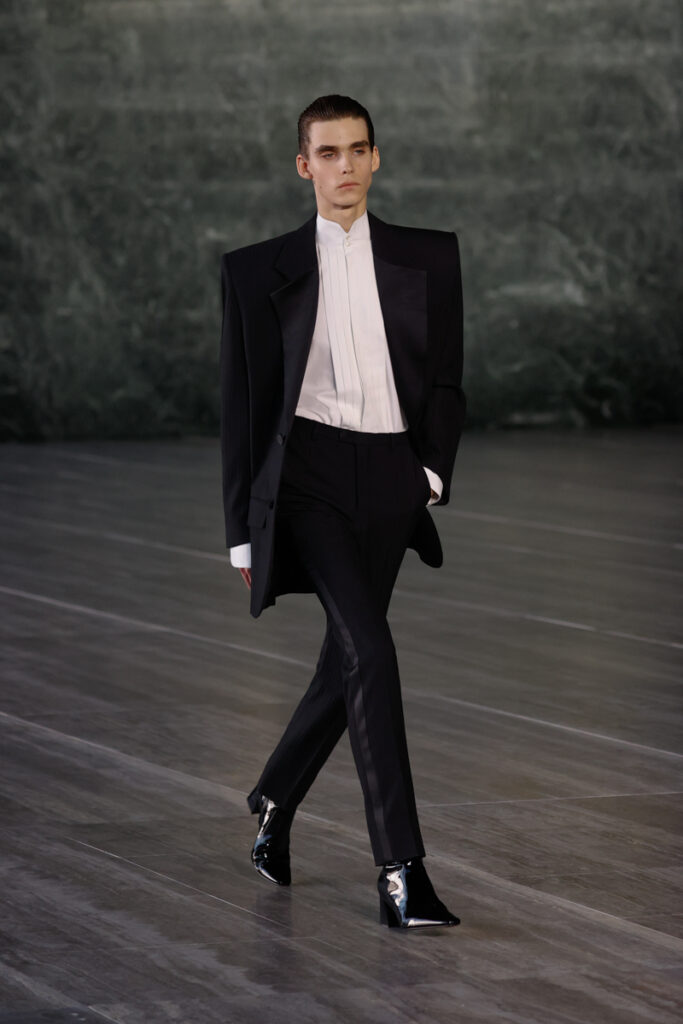 Chunky heels clacked against the hardwood flooring as a pair of formal shoes appeared from behind a black curtain. Leading the emerging procession of attire were alterations of the classic suit, the broadened shoulders of the dark jackets contrasting the thin tailoring of the pants. Following close behind were Vaccarello's bold tweaks to the staples of the male wardrobe.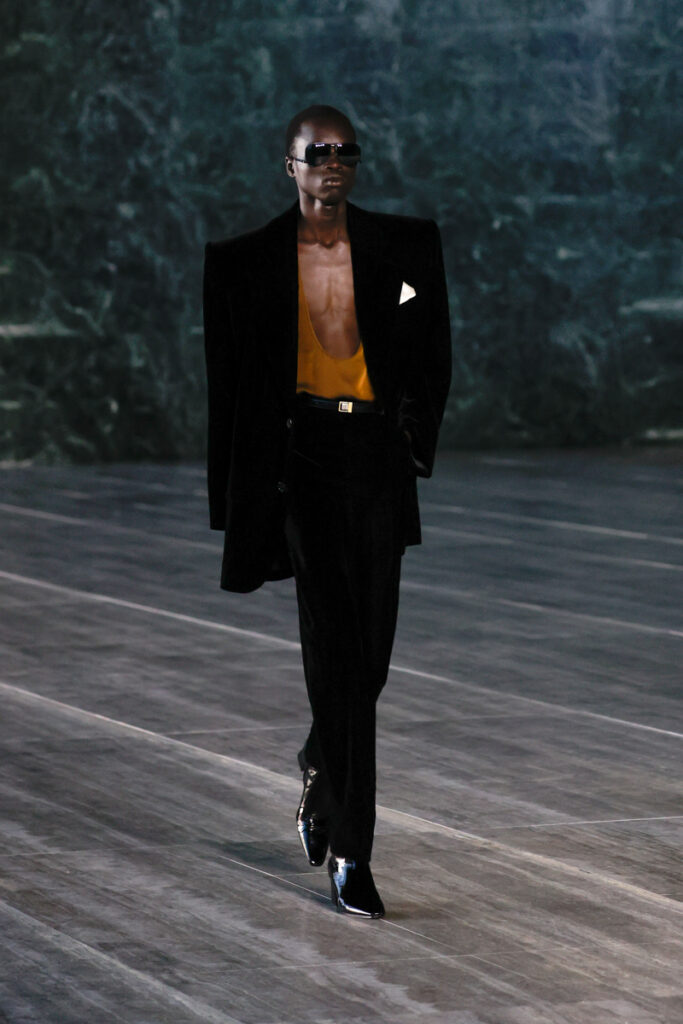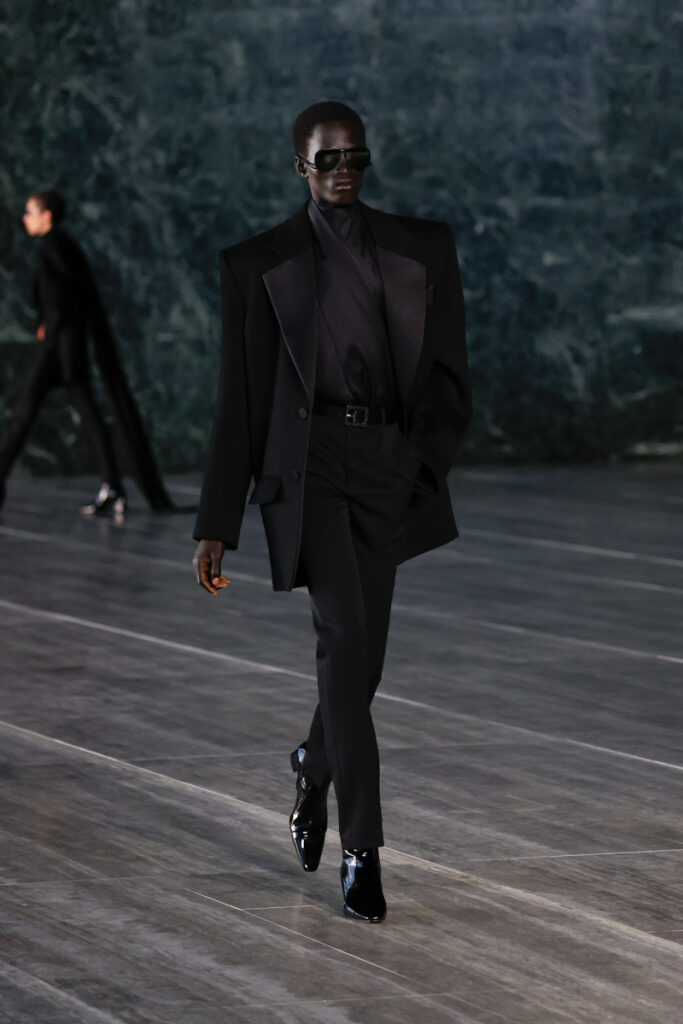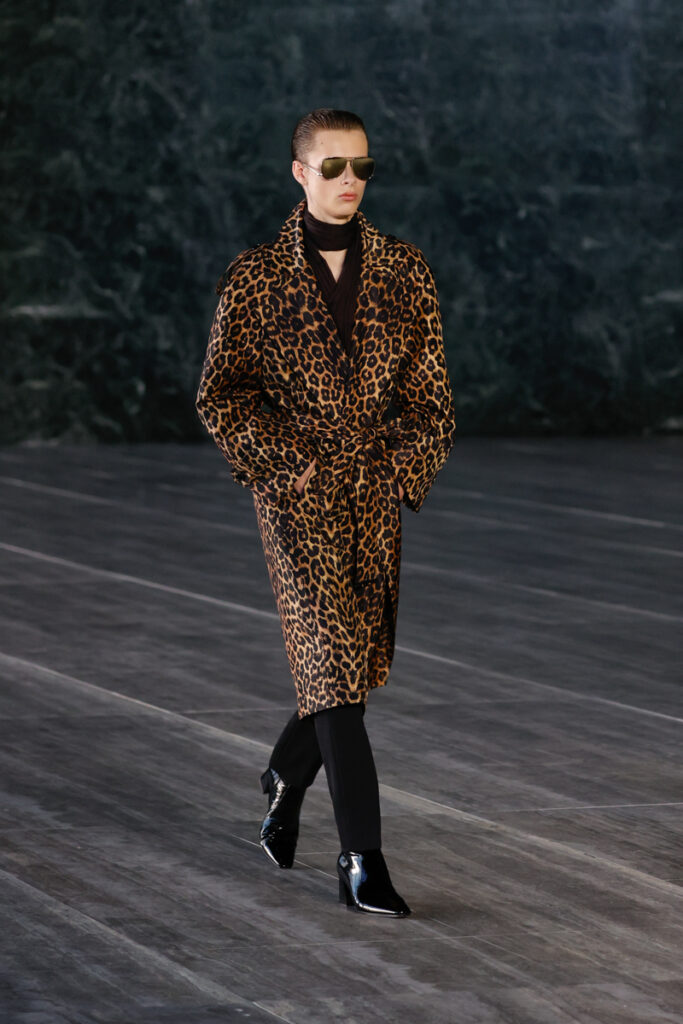 Low-cut shirts exposing the chest, see-through pieces, flowing silks draped around the body, one-shoulder tops, and the occasional cheetah print spoke to aspects of modernist feminine garments. Counterbalancing them were accessories of shades and pocket squares, two items historically associated with masculine dress.
Somber clothing colors of iconic black, subdued white, subtle brown, deep cherry, and muted orange blended in with the growing shadow swallowing the Neue Nationalgalerie.
Light and sleek, the dainty appearances of each outfit's materials added a sense of fragility to the collection, each model a glass doll. This sensual soft dressing challenged society's typical view of men, demonstrating a level of delicacy many fear to show.
Collectively parading around the outskirts of the room a final time, the fashion pallbearers disappeared behind the back curtain as Vaccarello himself stepped out from it. A standing ovation of thunderous applause sounded off as Akkor's music dwindled, Vaccarello graciously nodding at the audience.
With the distant sun dipping below the horizon, Vaccarello walked off the same stage where he had just buried archetypal men's styles.
Saint Laurent's apparel spoke to androgyny, having viewers easily able to picture any gender adorning them, further widening the gates of inclusivity within fashion. Vaccarello had always been a champion of gender fluidity, but this collection showcased a new level of breaking down barriers.
Continually pushing boundaries, Saint Laurent's Men's Summer 2024 collection proved that traditional norms are a thing of the past.
Here are our favorite looks: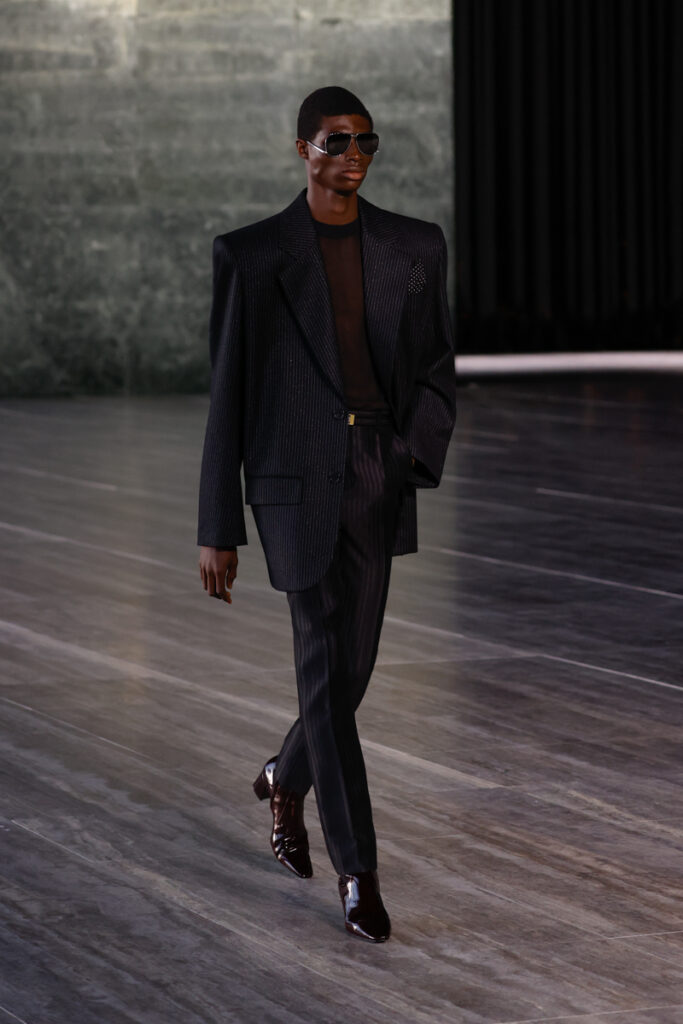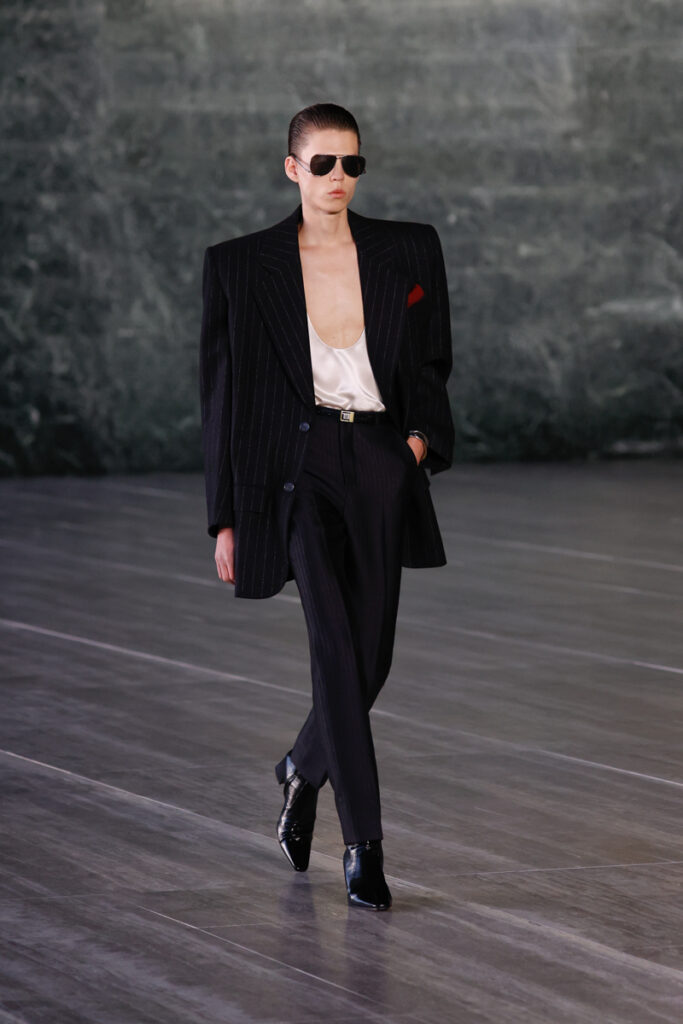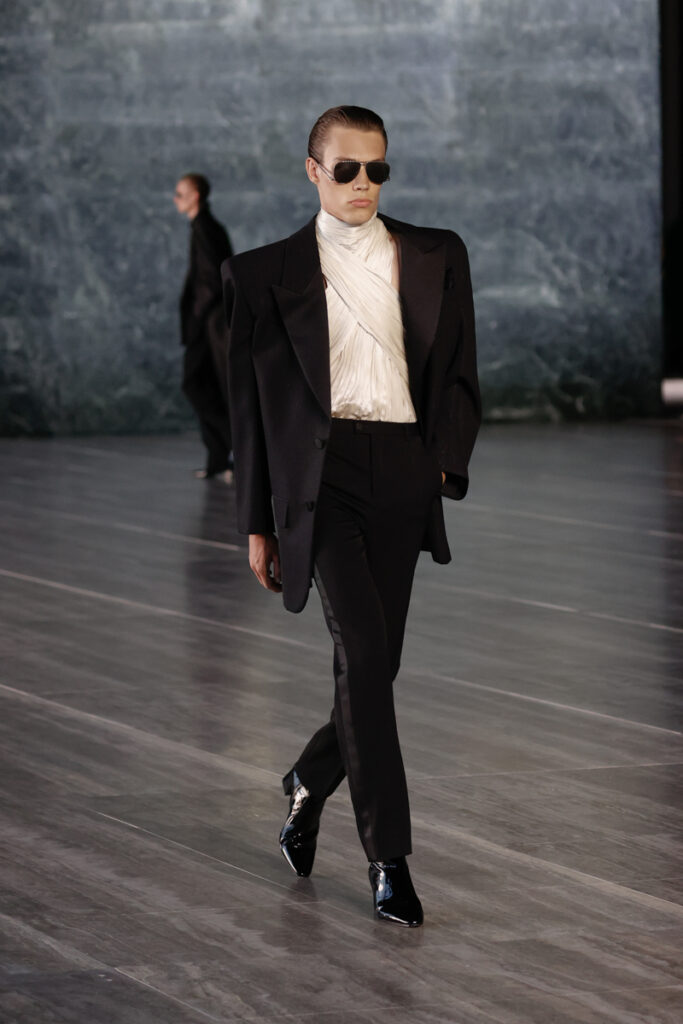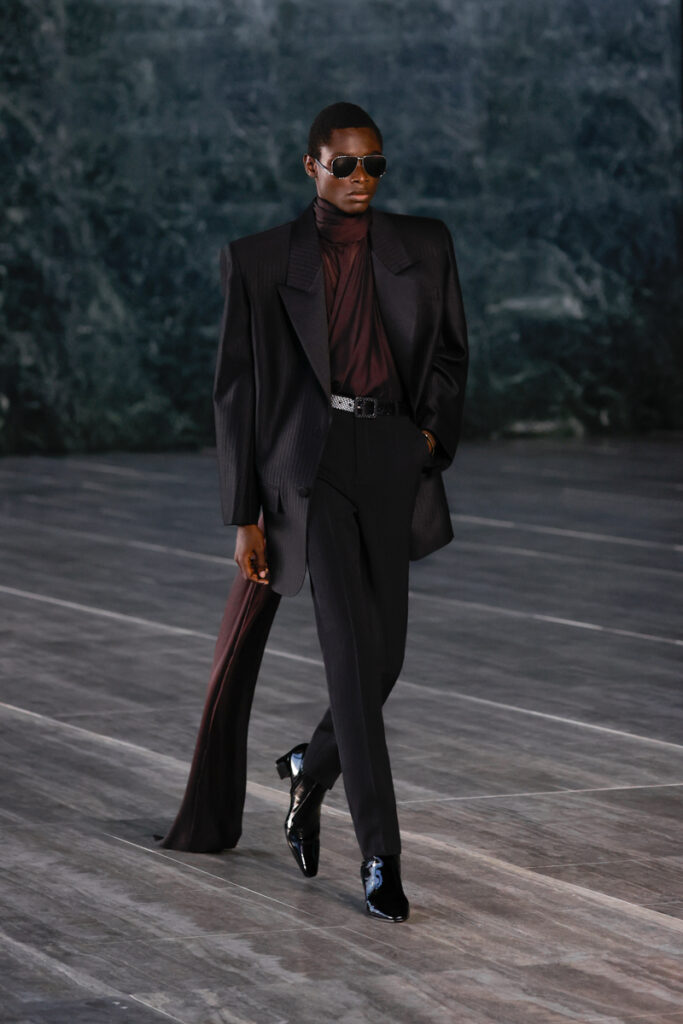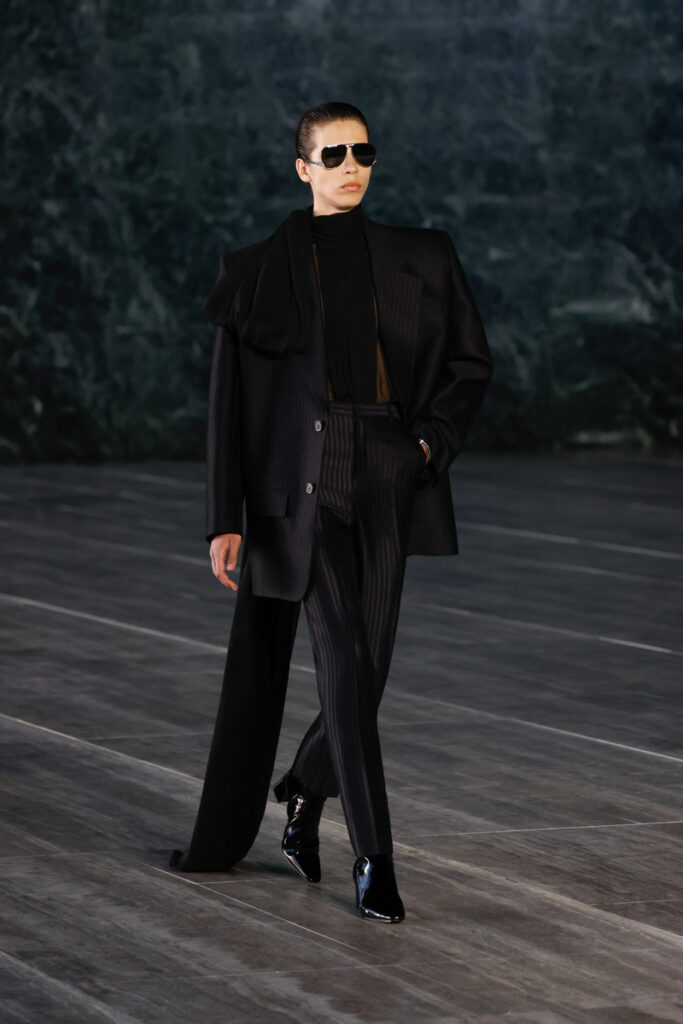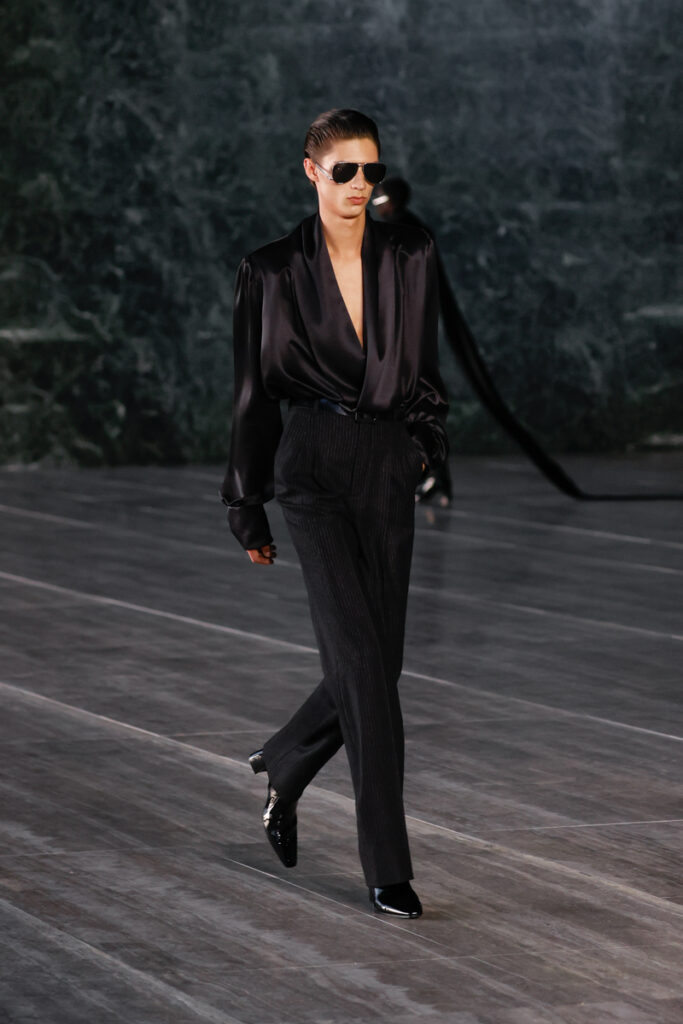 Image credit: Saint Laurent