Reimagining The Powerful Women of The Sixties: Dior Autumn/Winter 2018-19 RTW
The sixties were a time of tremendous change. Women stood as undefeated, fervent, individuals for the first time in history. They valorously fought for the rights they so rightfully deserved, and stand-out role models were born of whom paved the road for women of the future.
For her Fall/Winter 2018-19 Collection, Creative Director Maria Grazia Chiuri manifested a collection of influential pieces, robustly representing political femininity. Celebrating the accomplishments and attitudes established by women of the sixties, Grazia Chiuri apprised the generations to come with the foundation of empowerment that was exercised during this time.

"Mini Skirts Forever"
On September 12th, 1966 a group of women gathered outside of the Dior boutique in Paris  with placards labeled "Mini Skirts Forever". Marc Bohan was inspired by this and the term "youth quake", constructed by Diana Vreeland the charming editor-in-chief of Vogue from 1963-1971. He jumped into designing the Miss Dior collection which embodied the femininity that Christian Dior established so well in all of his historical collections. With that, Maria Grazia Chiuri reinvented the feminist movement of 1968 into her fall/winter 2018-19 collection and venue.

The powerful collection was created with multi-piece ensembles encapsulating the feminine and daring fashion of the 60's. "The act of cutting loose", is the motto Grazia Chiuri chose to portray. Long, loose dresses with small jackets or long jackets, complete with chunky clogs and boots. The loose wear of articulately embroidered and laced dresses accompanied by the woman on-the-go pant suit completes the collection and embodies the powerful time being reinvented.
The Collection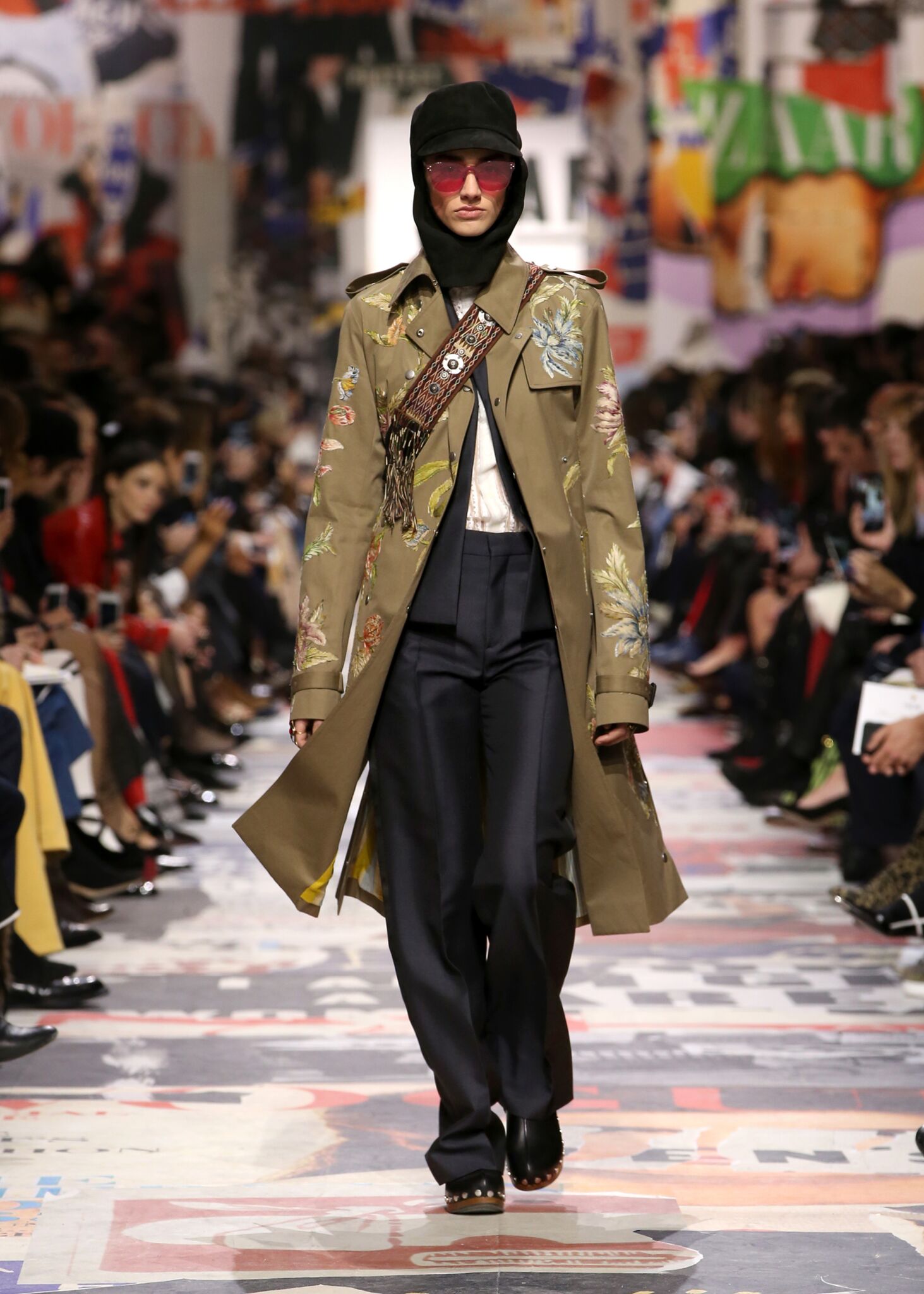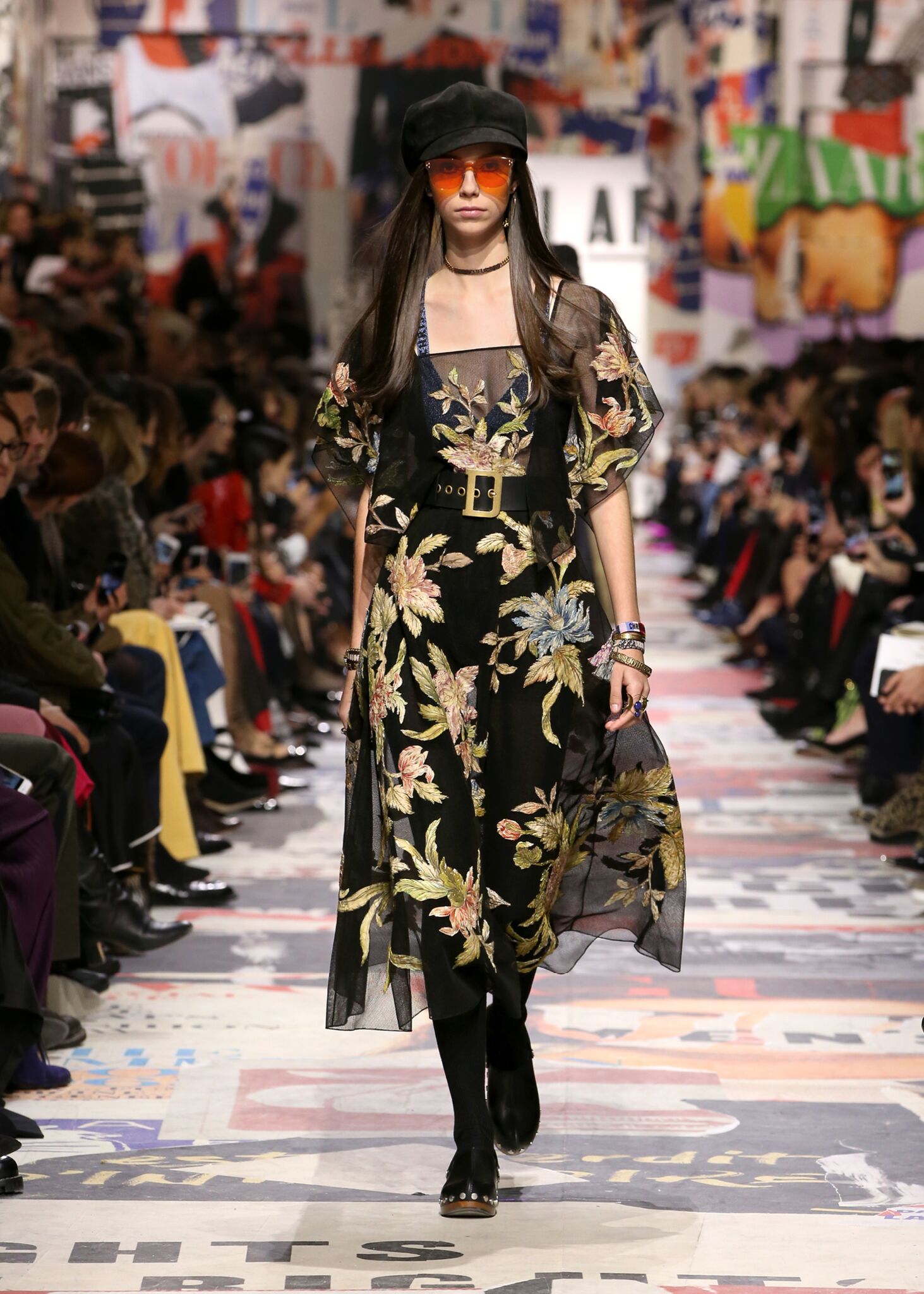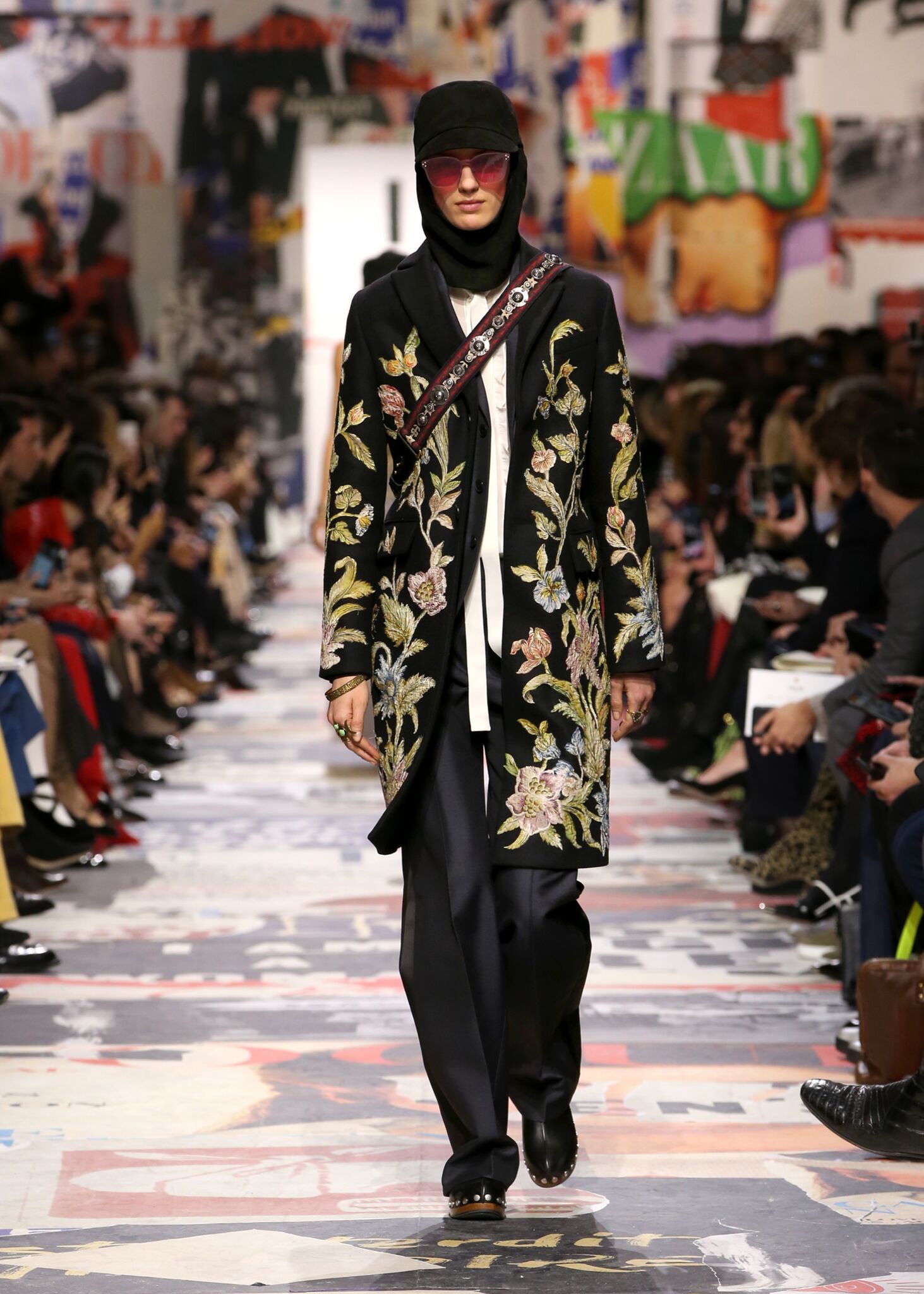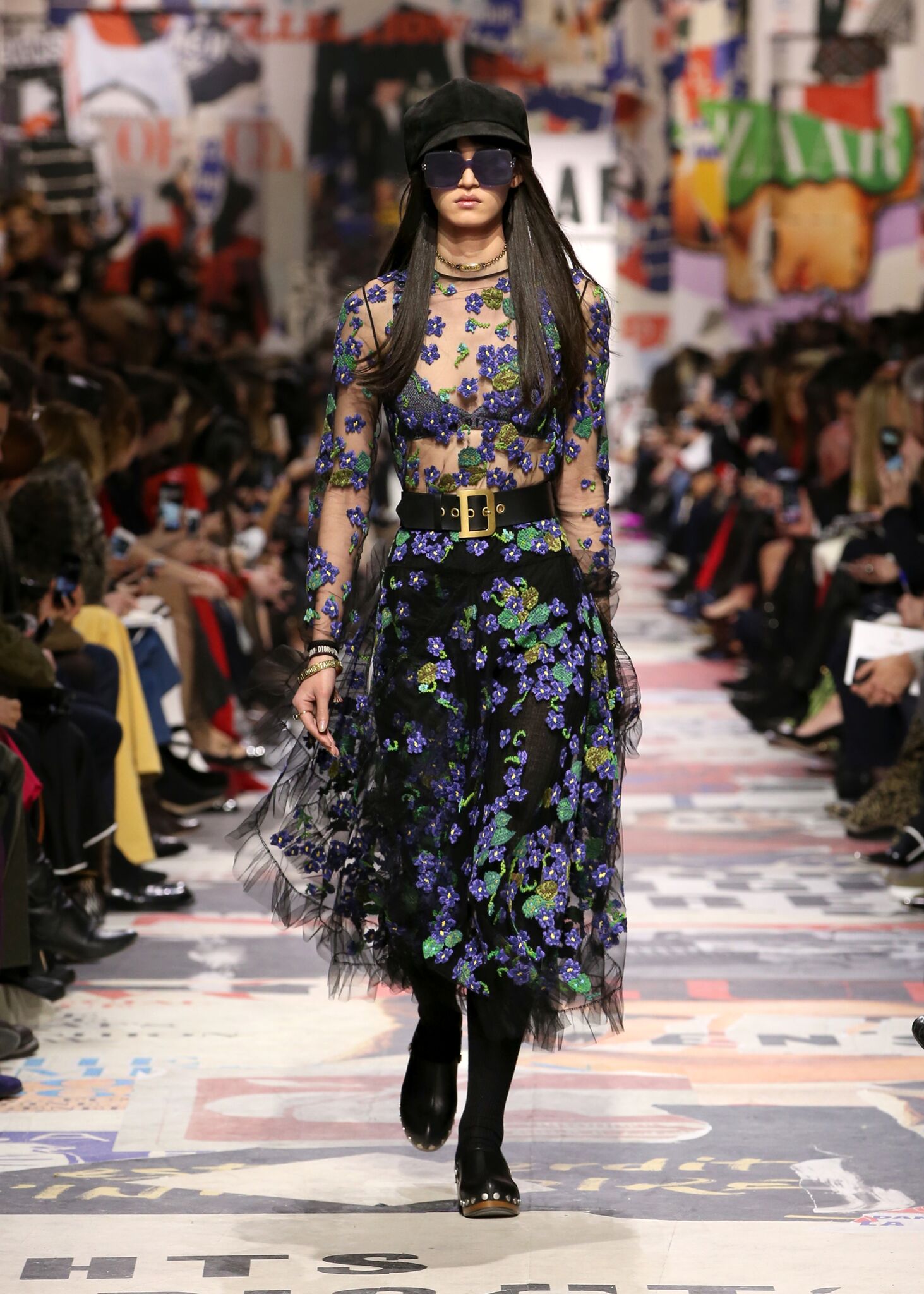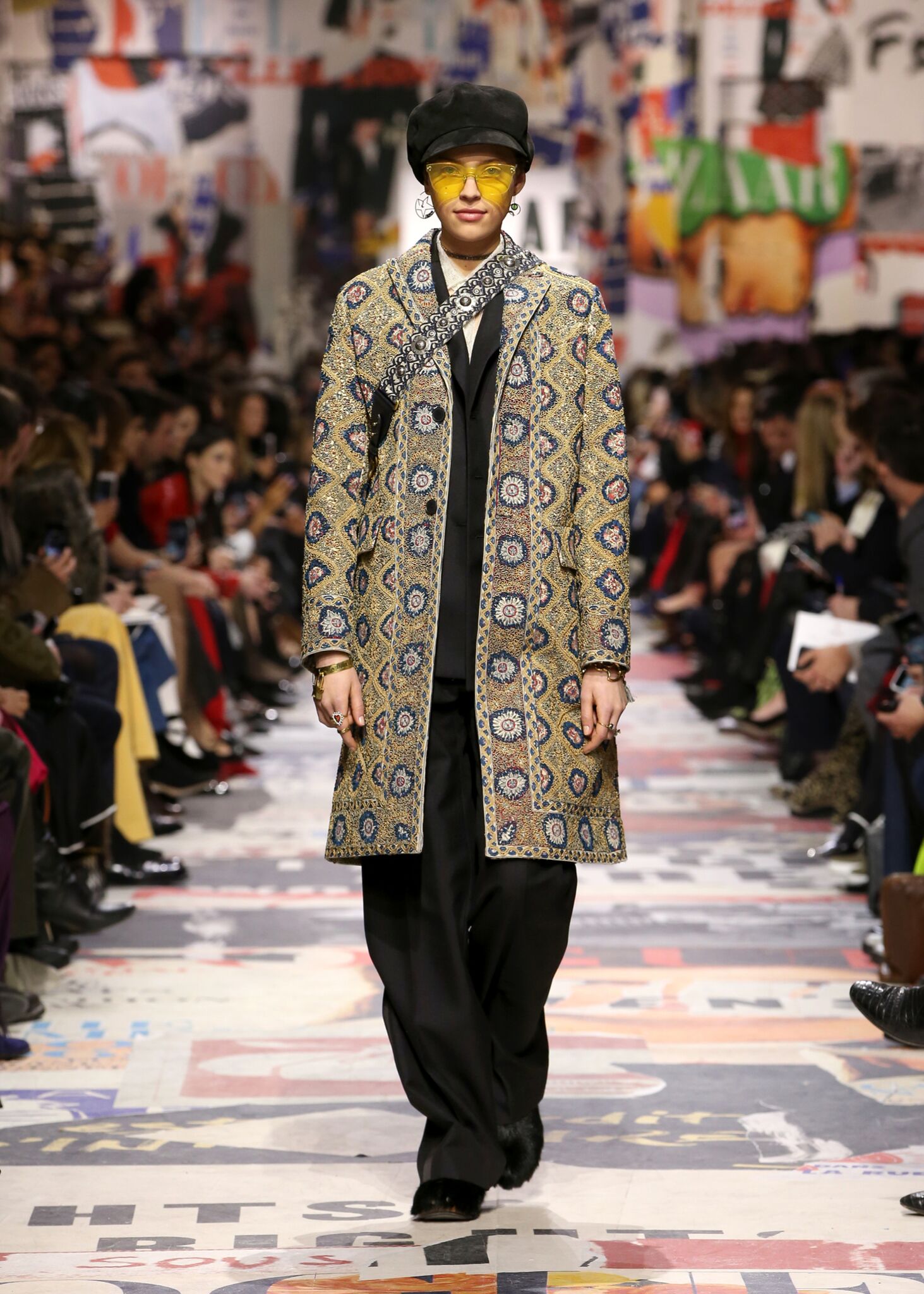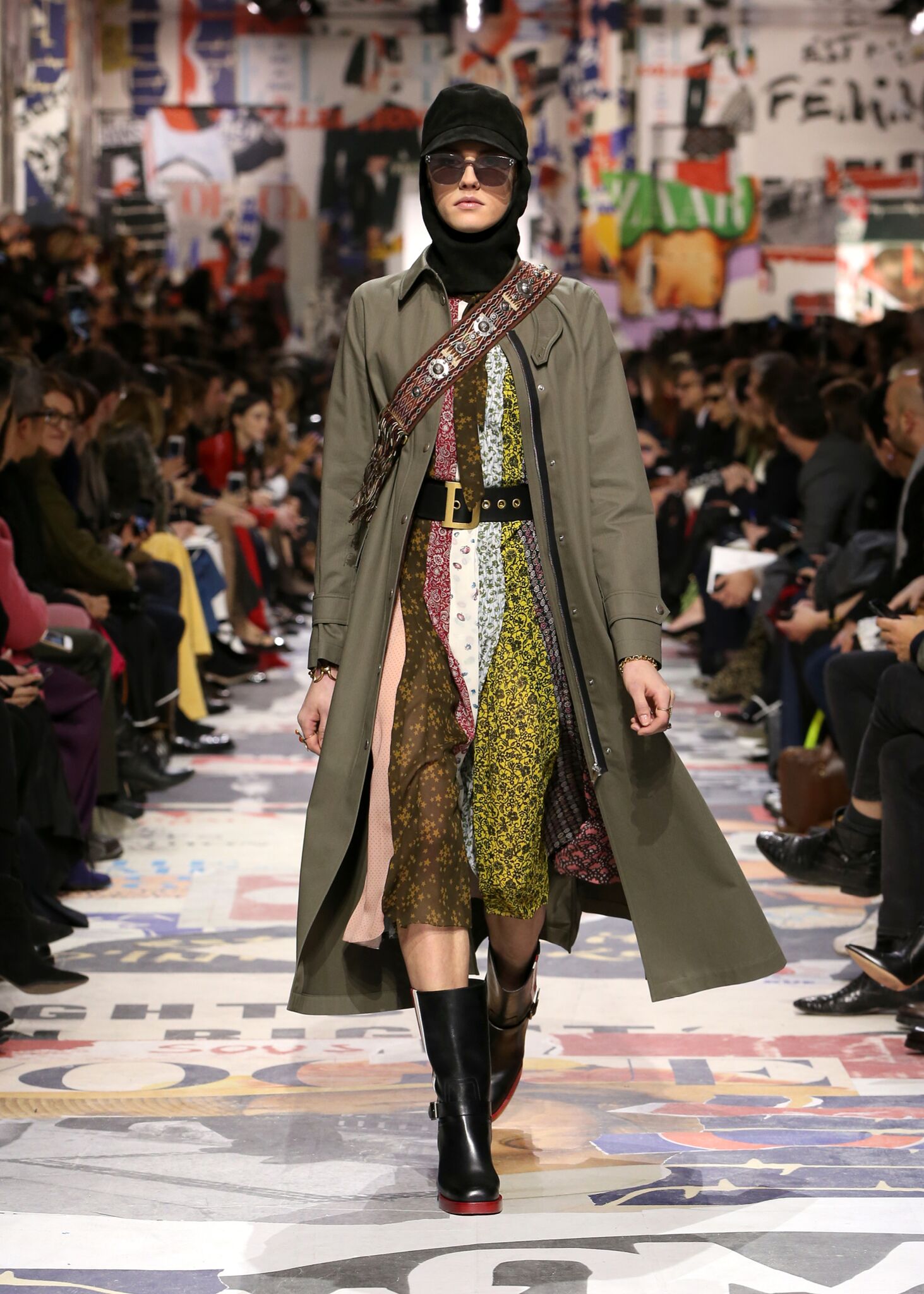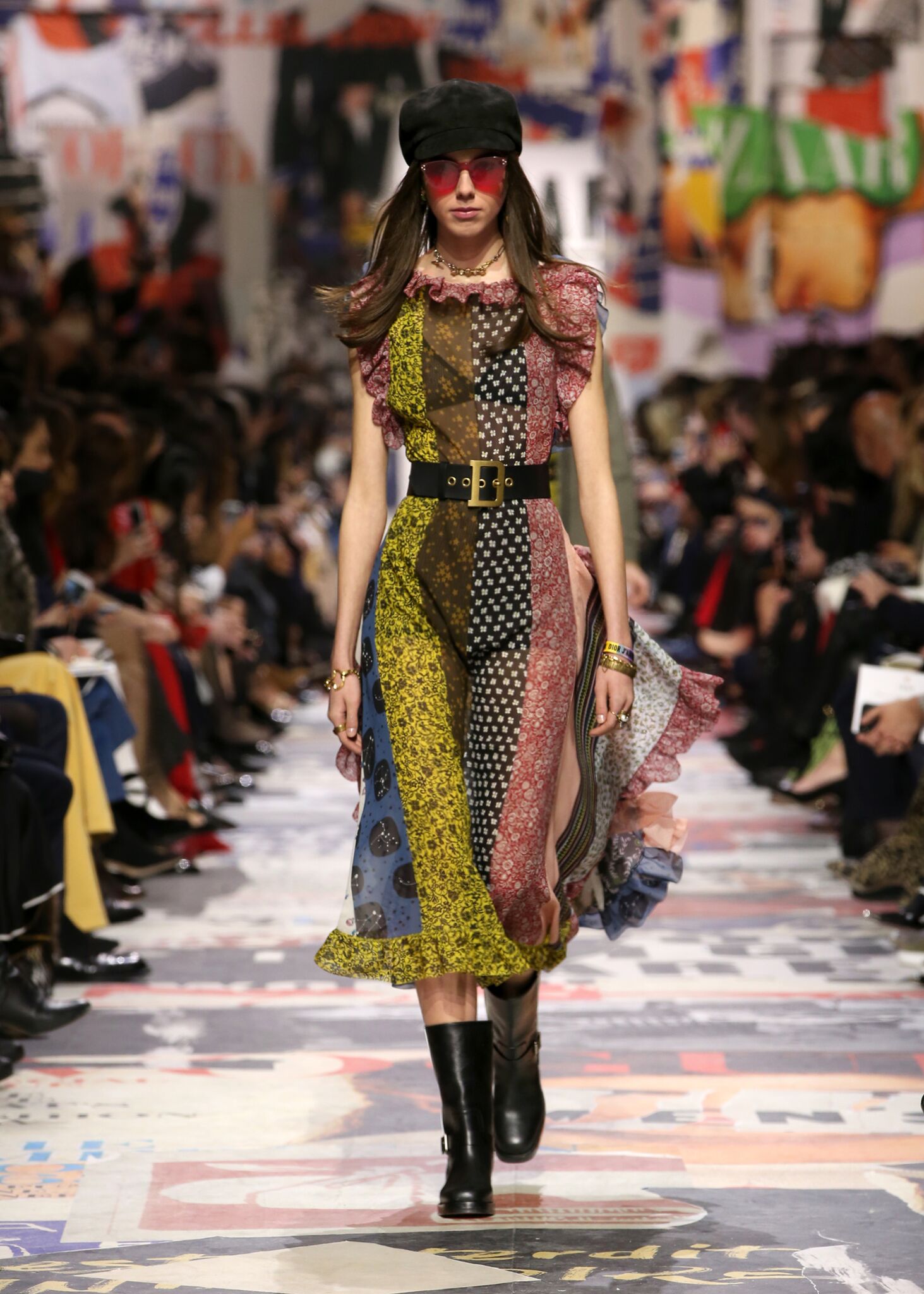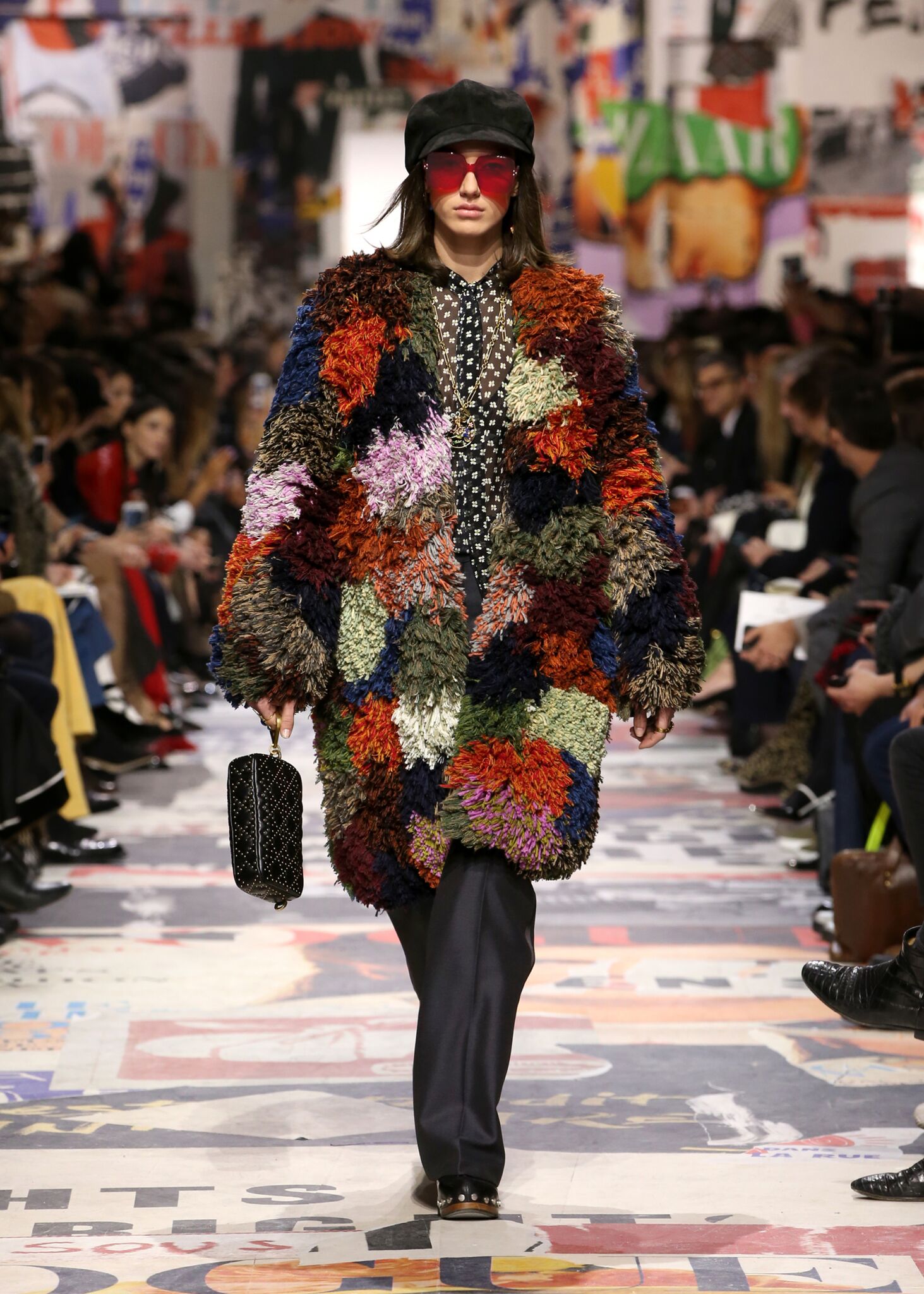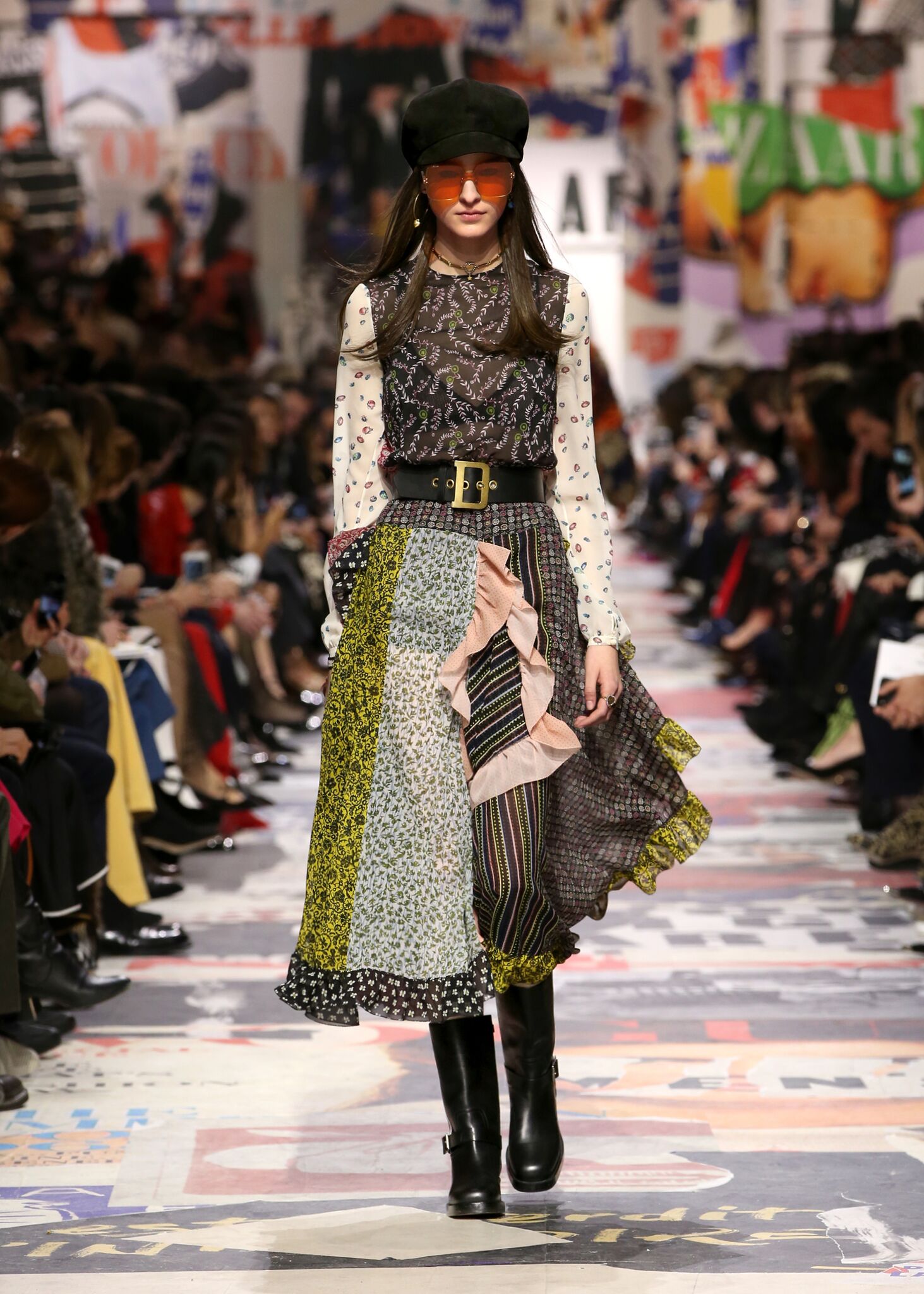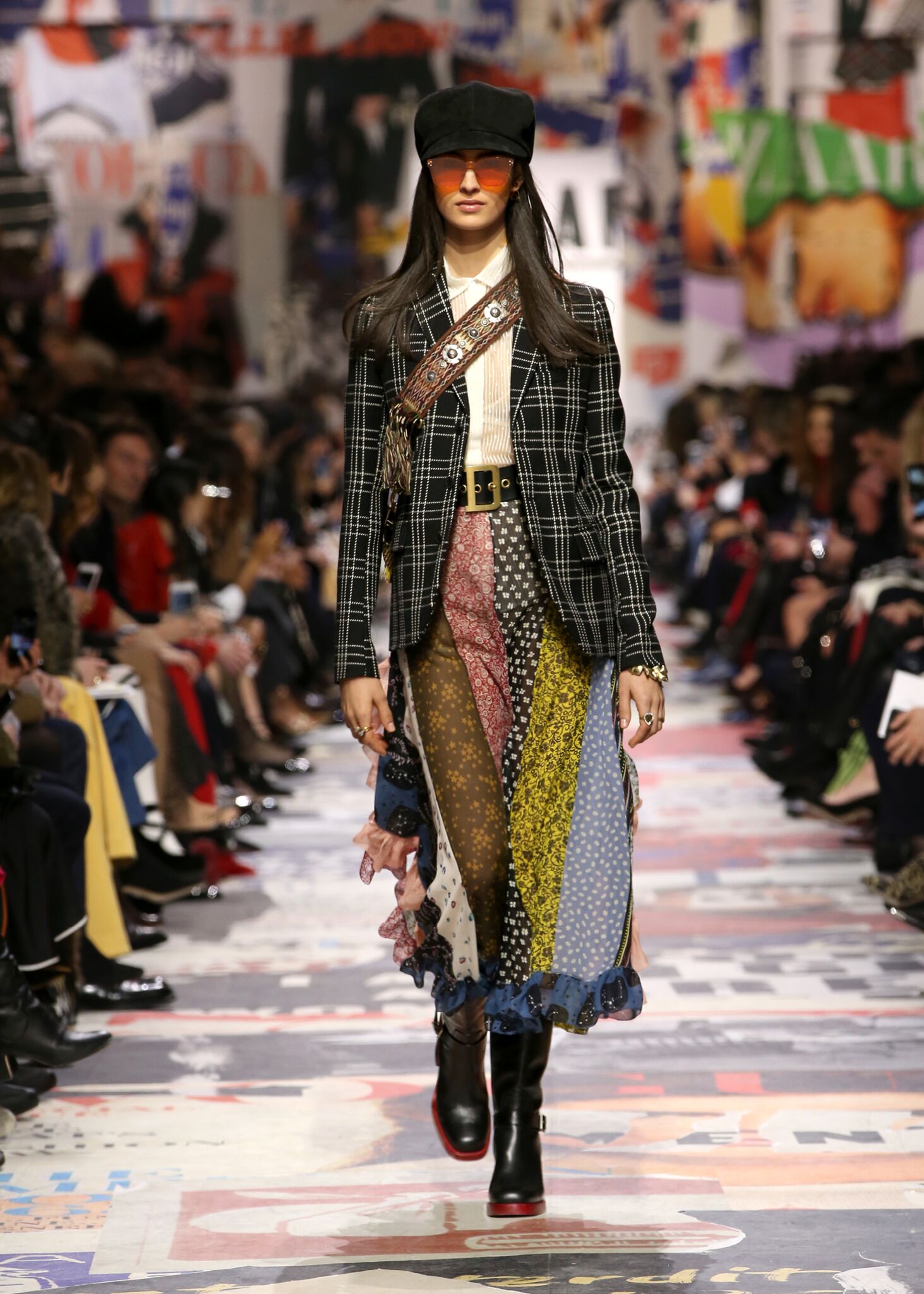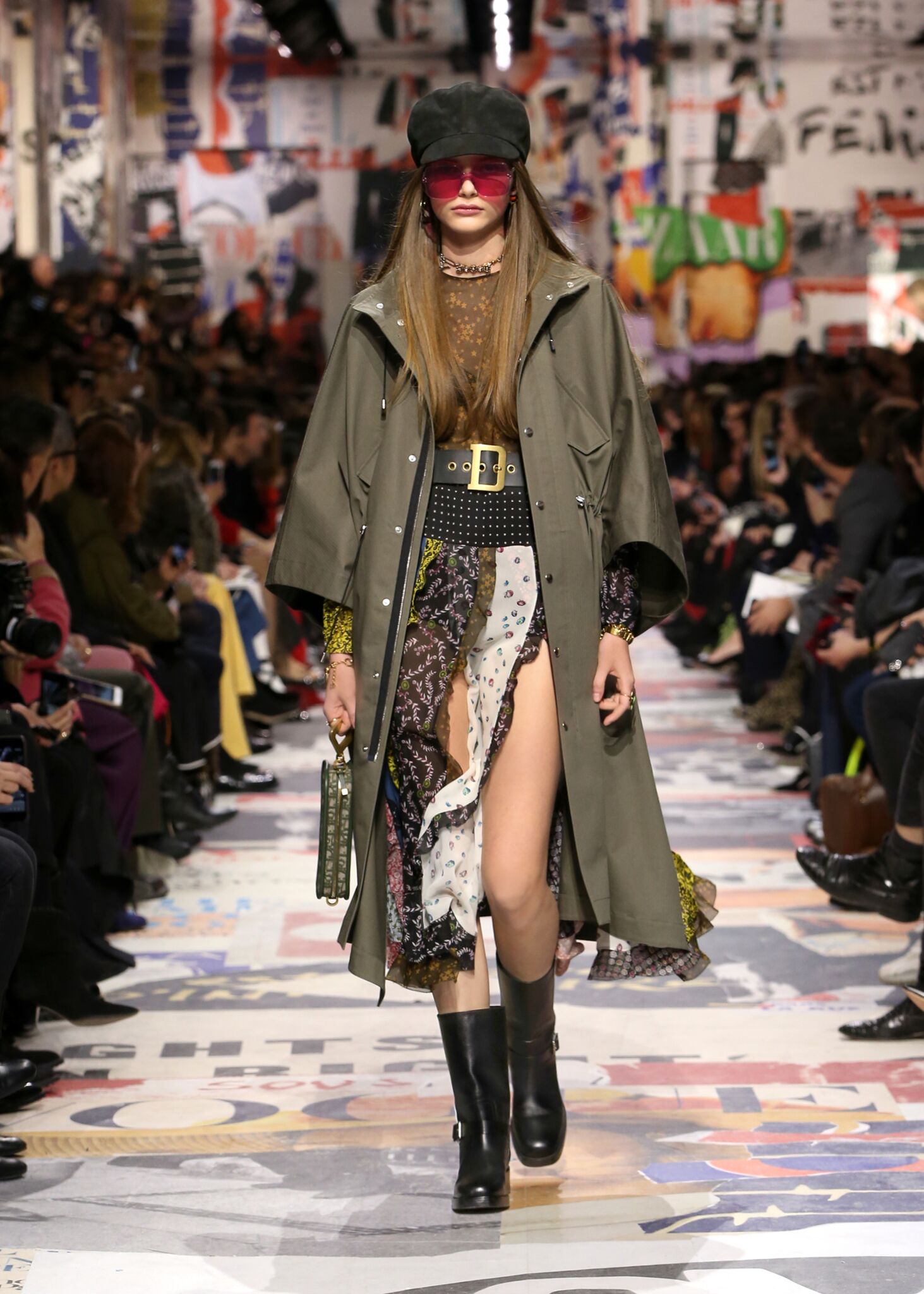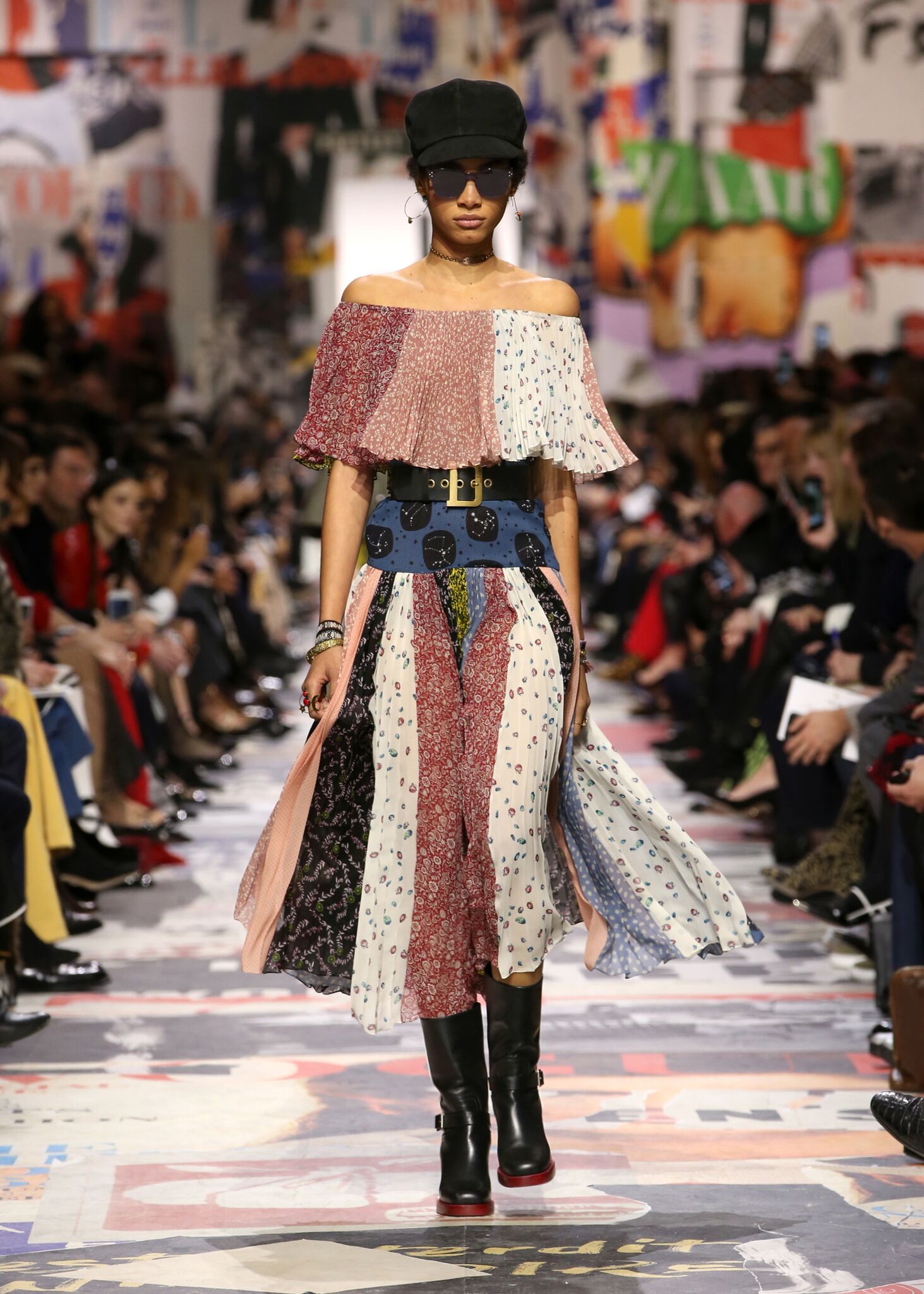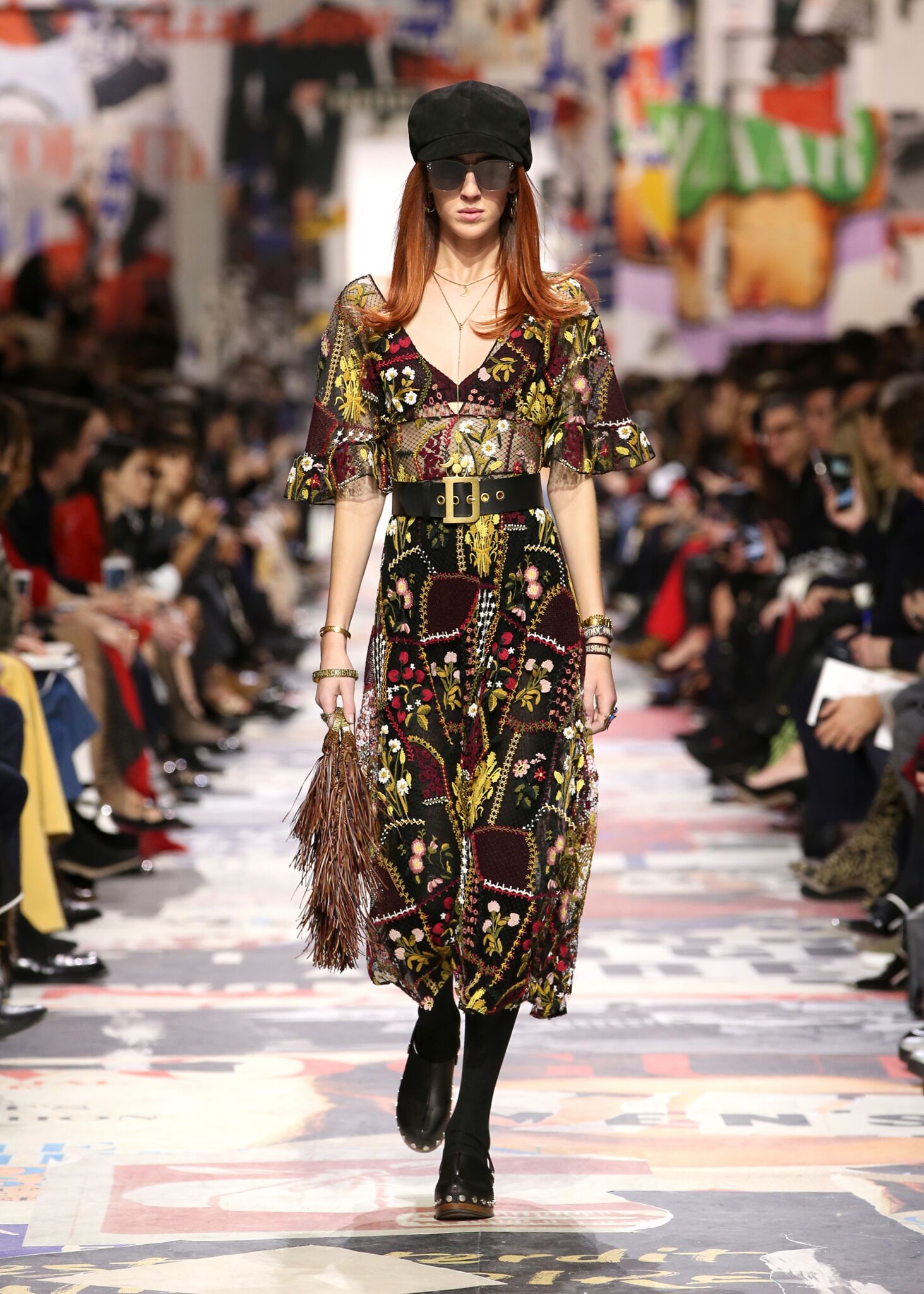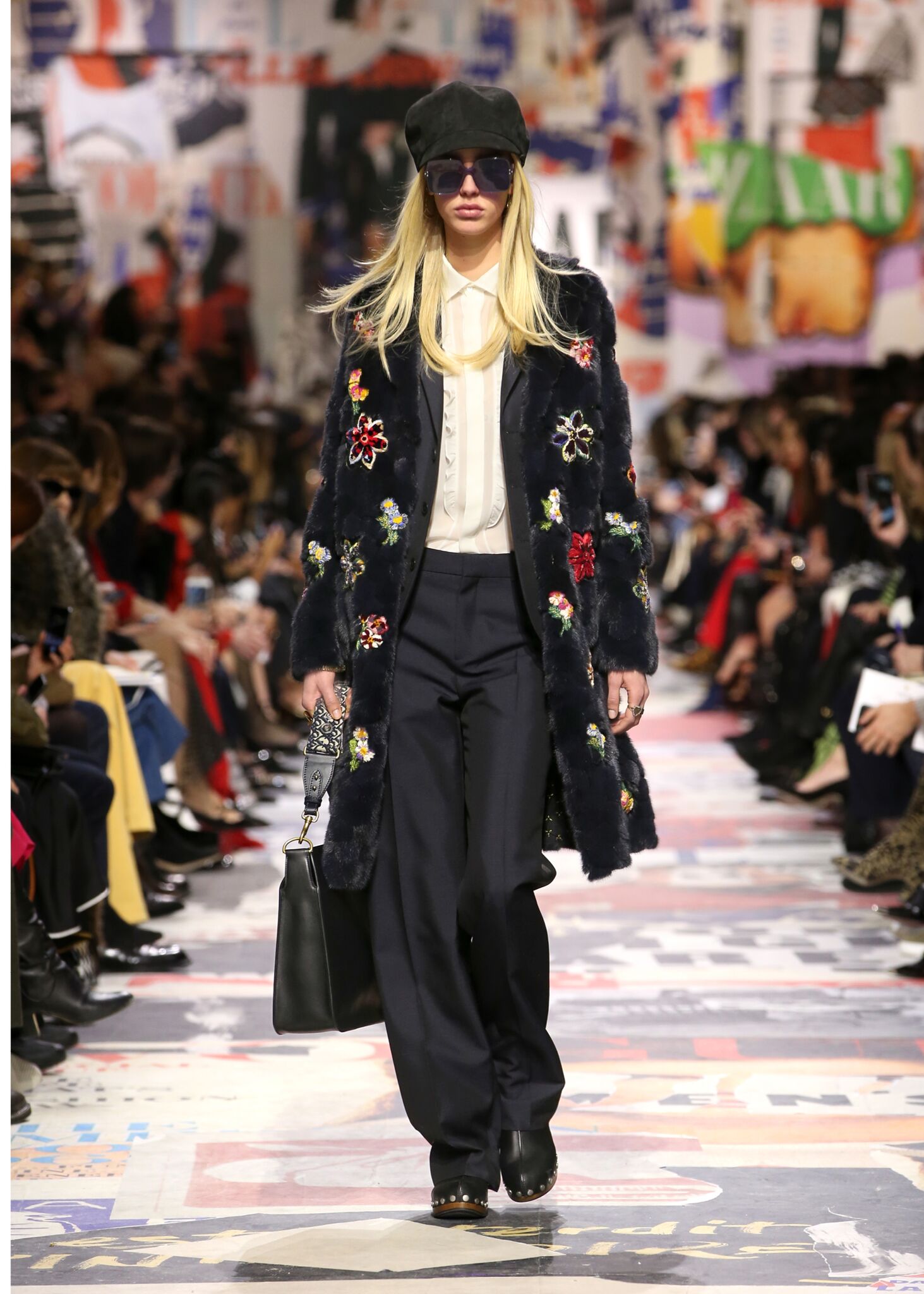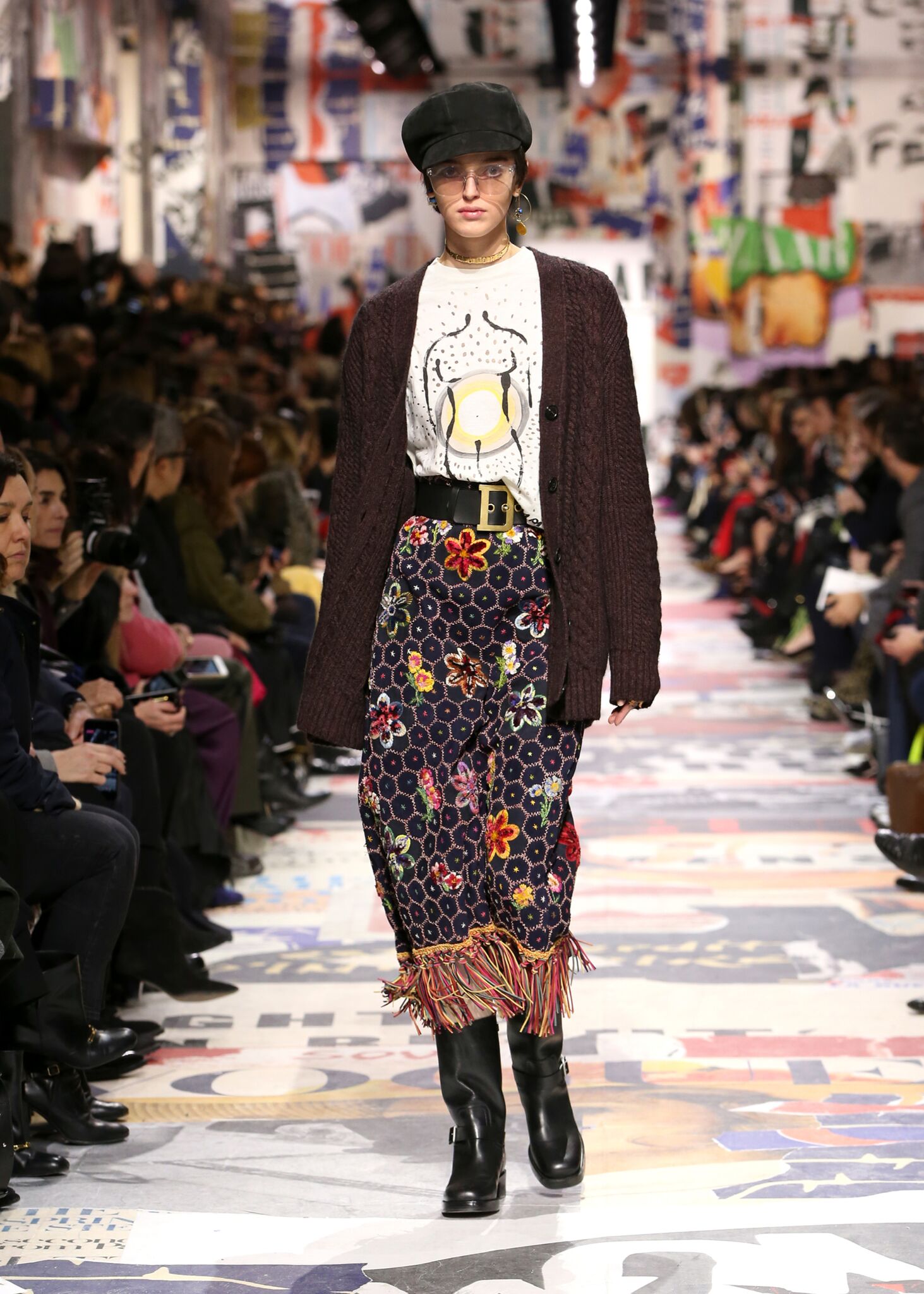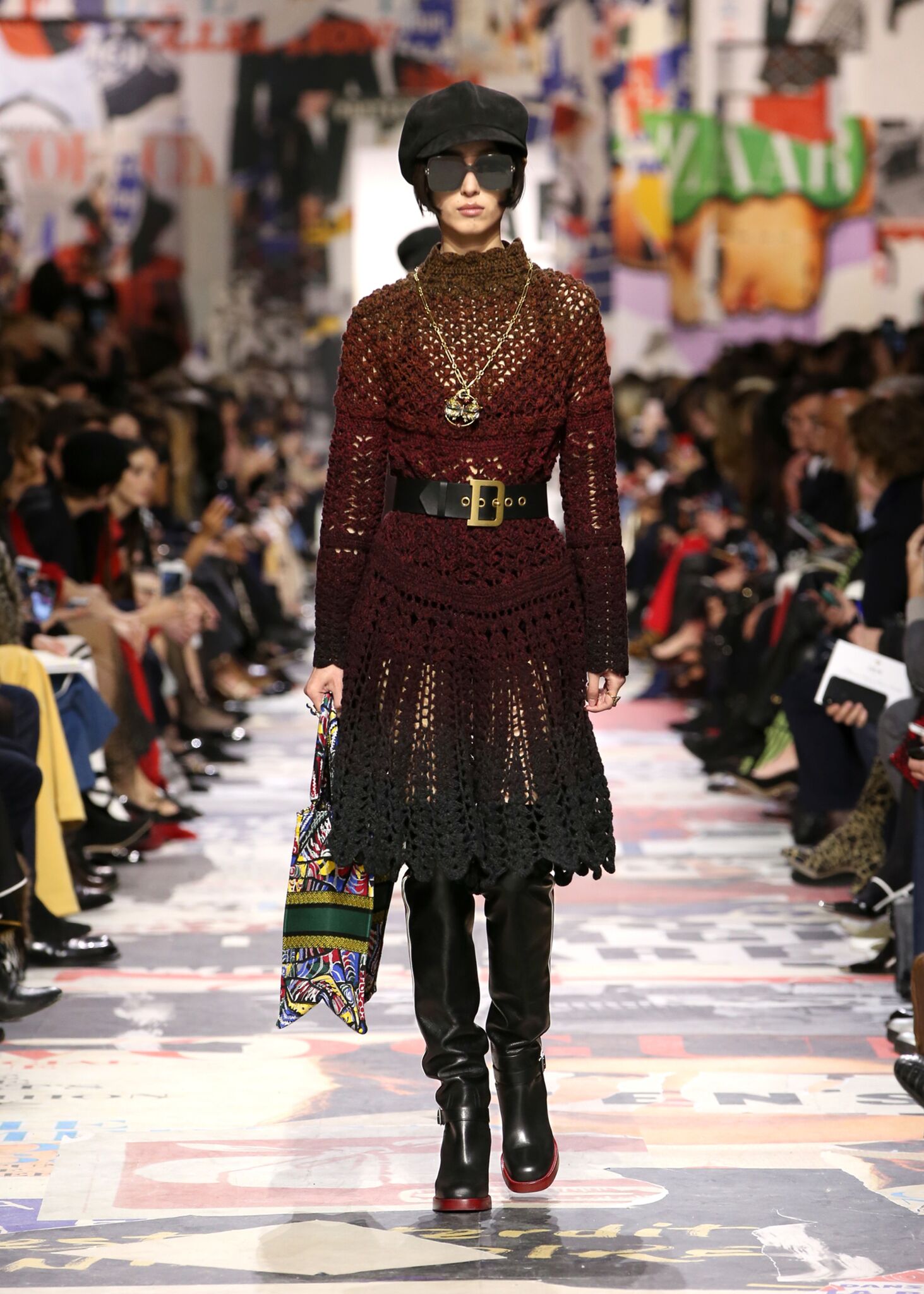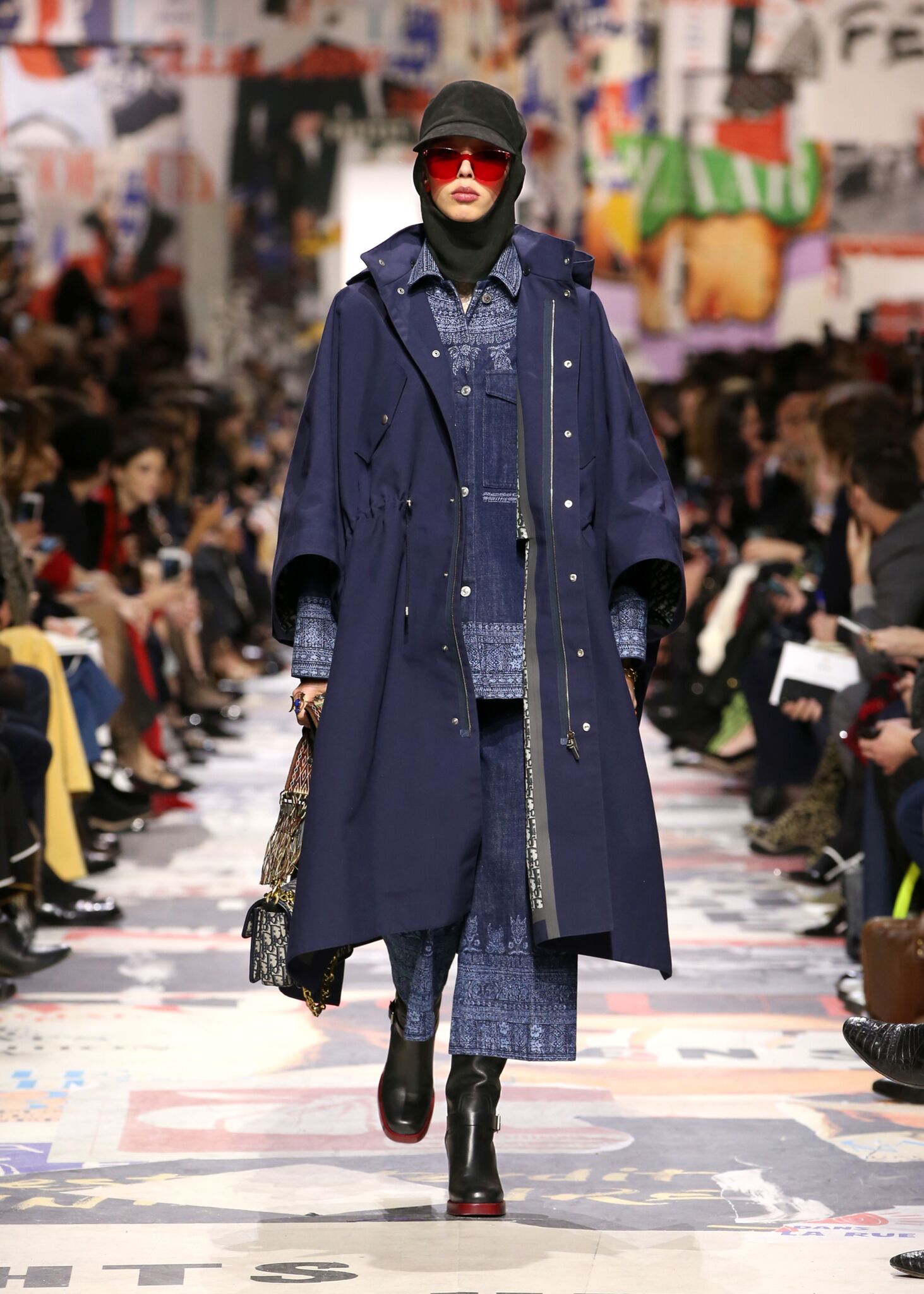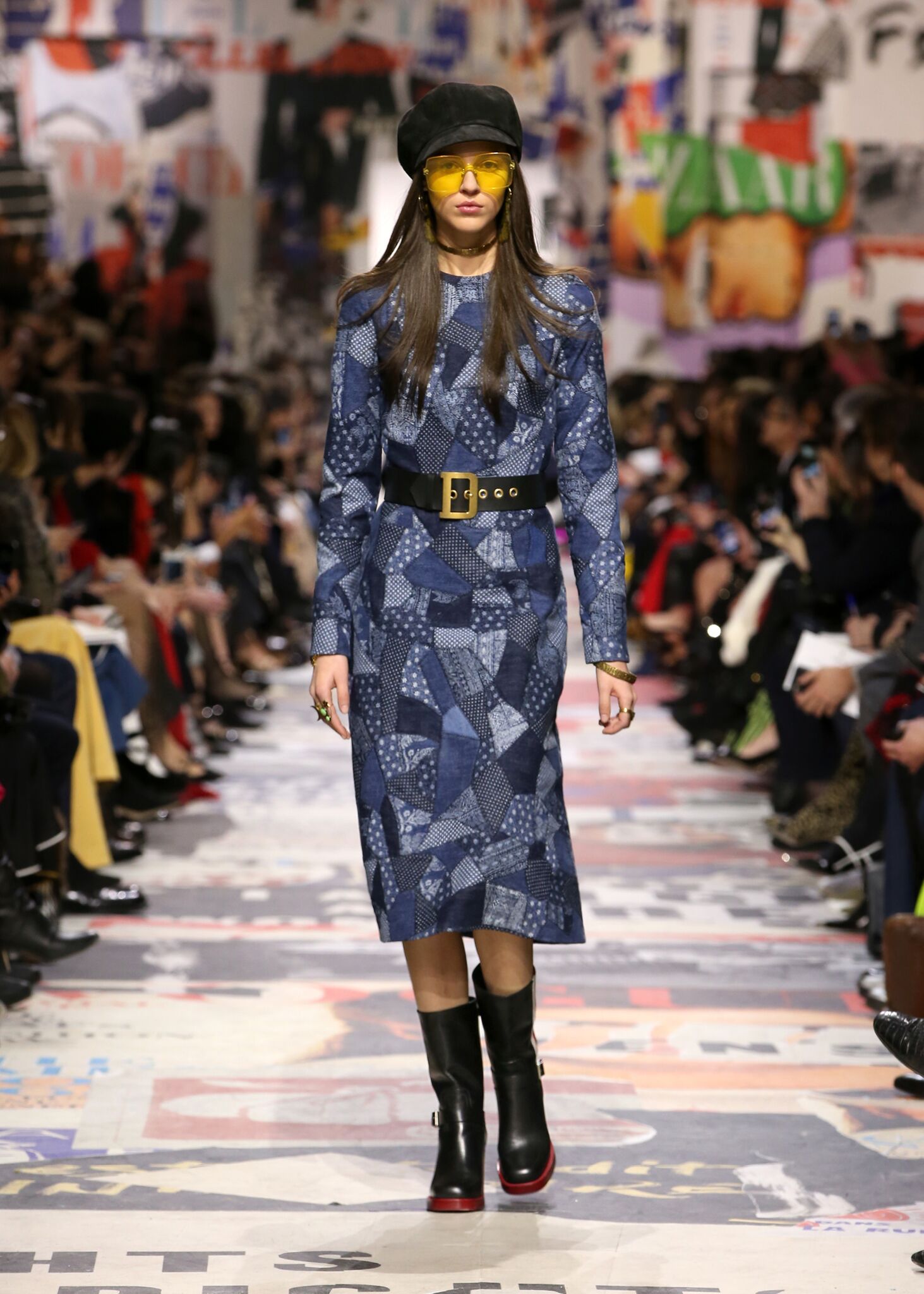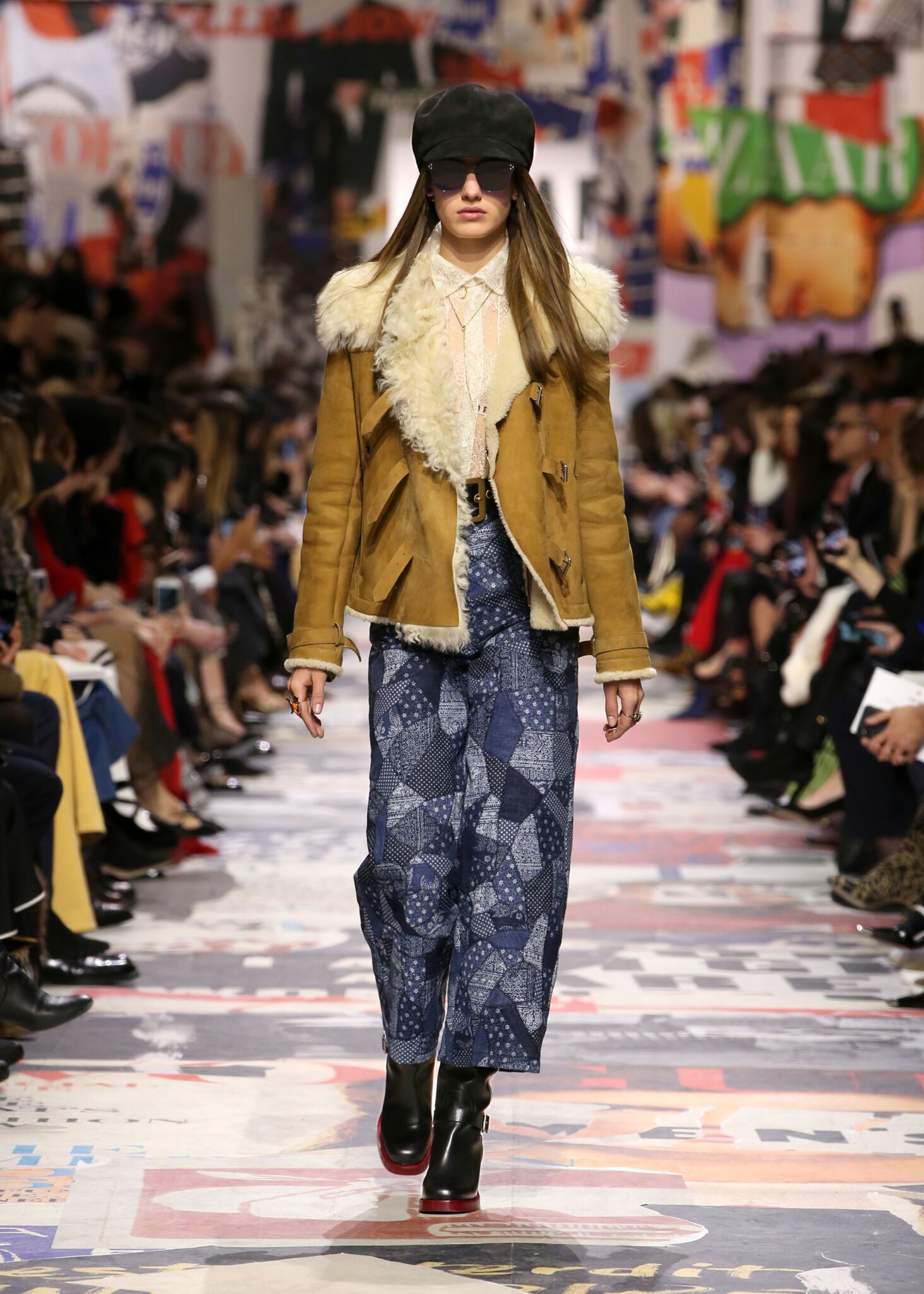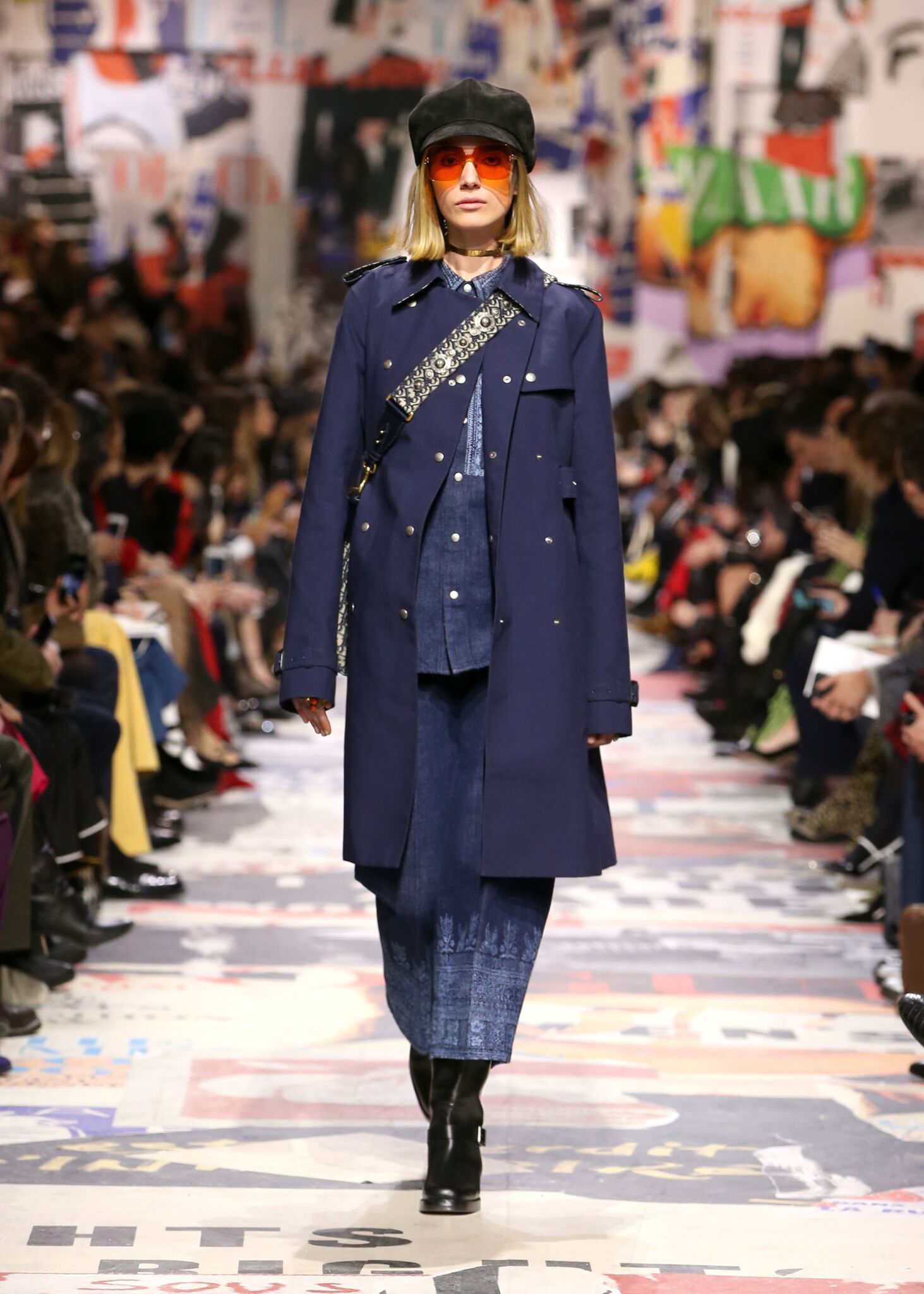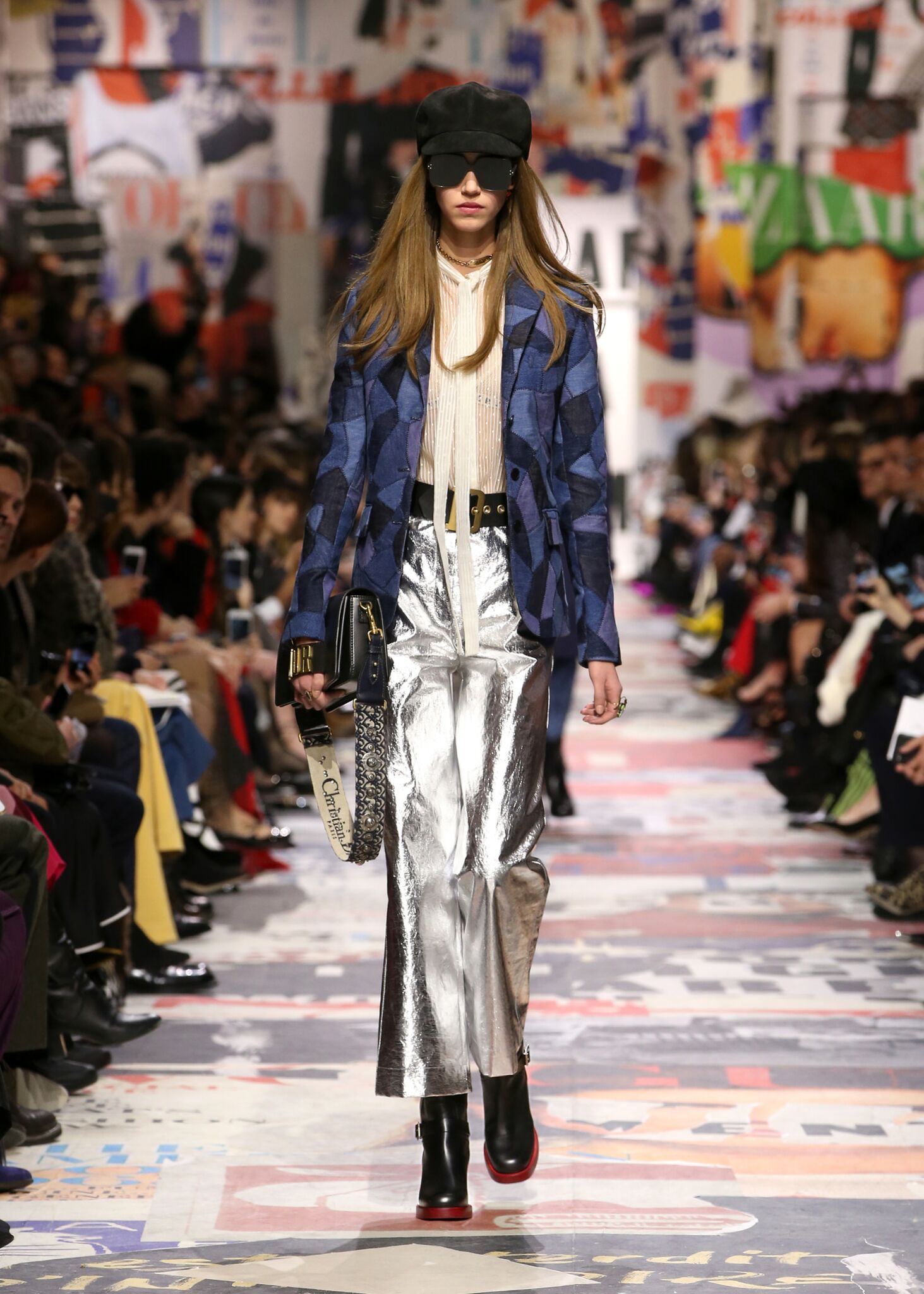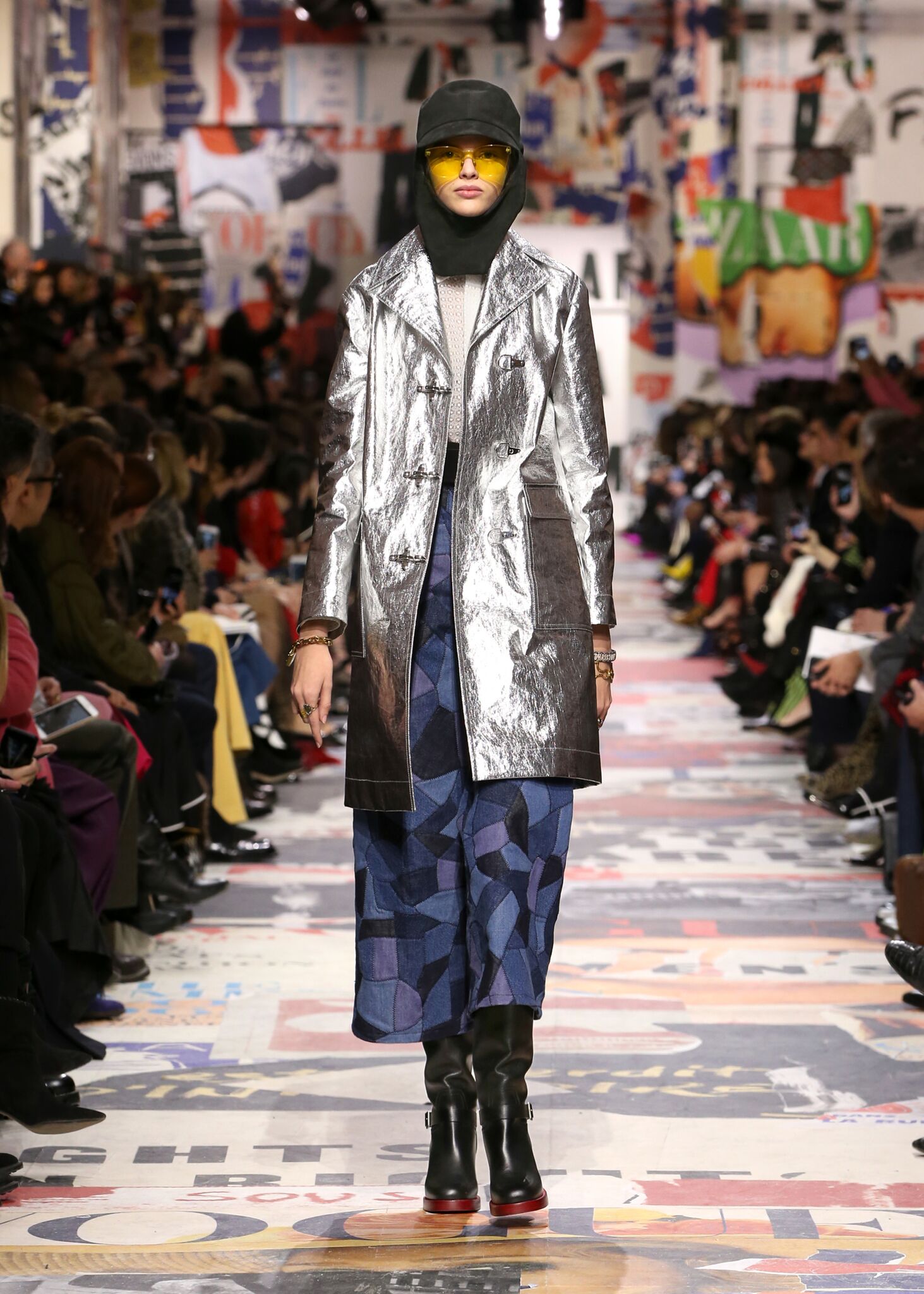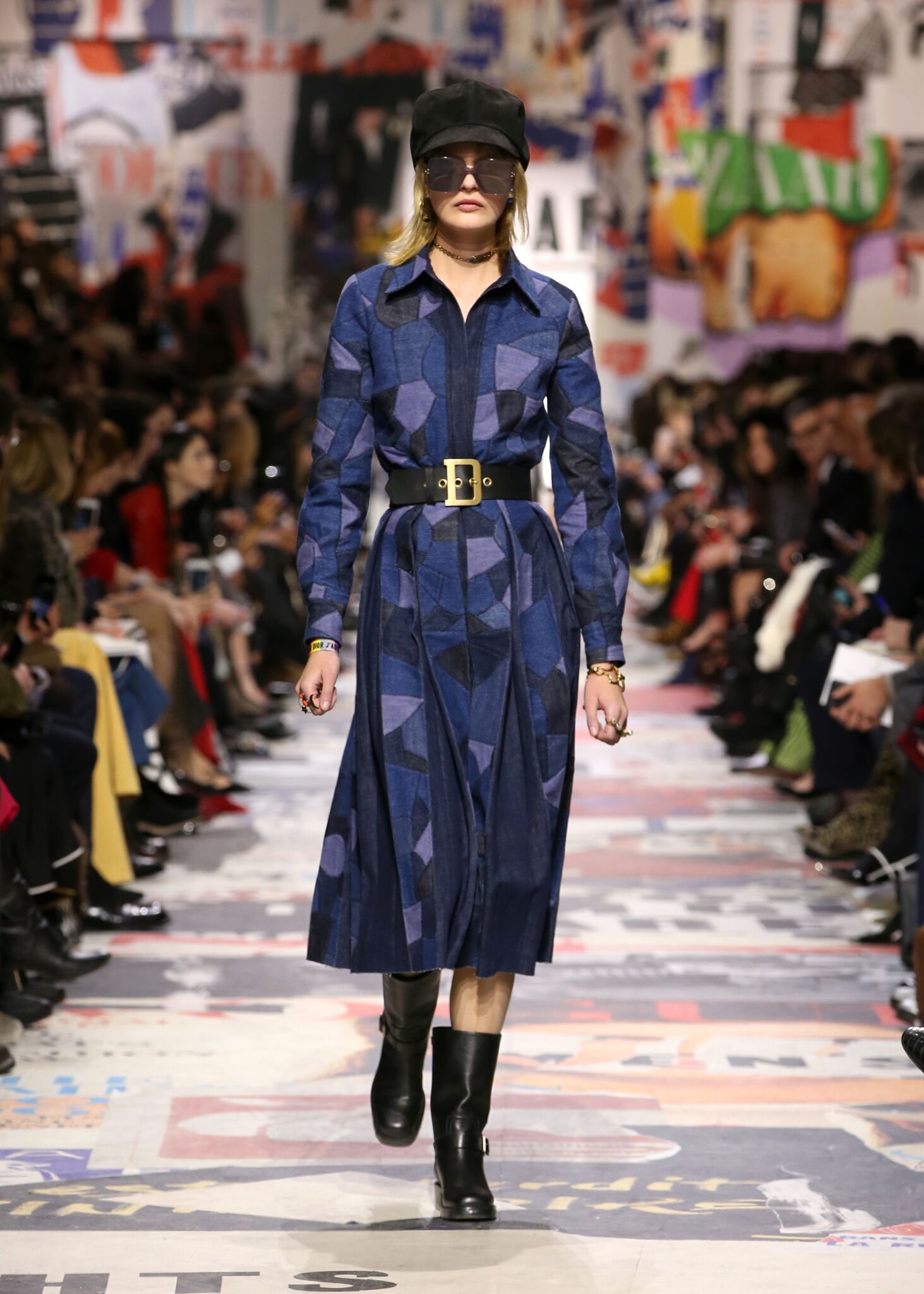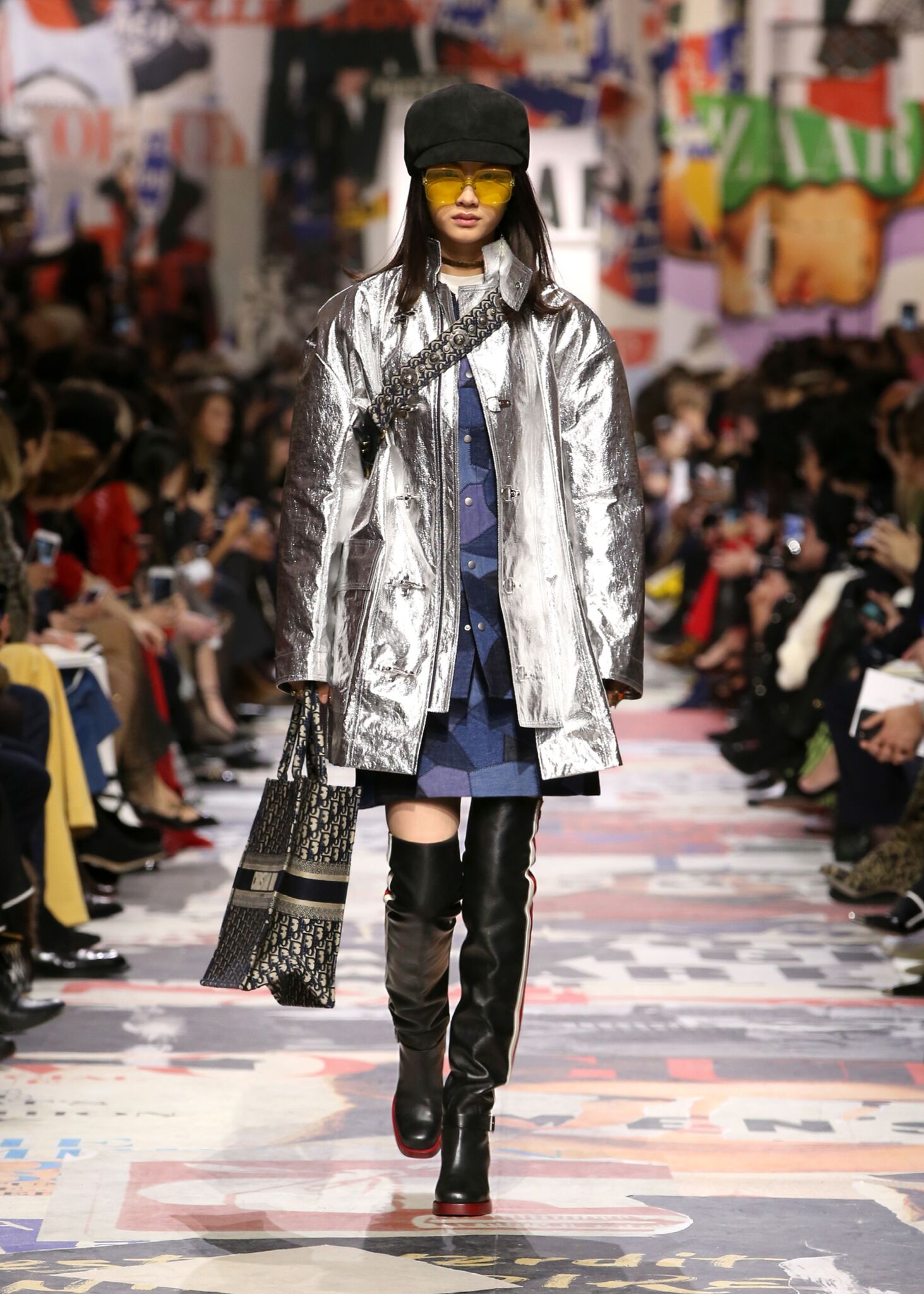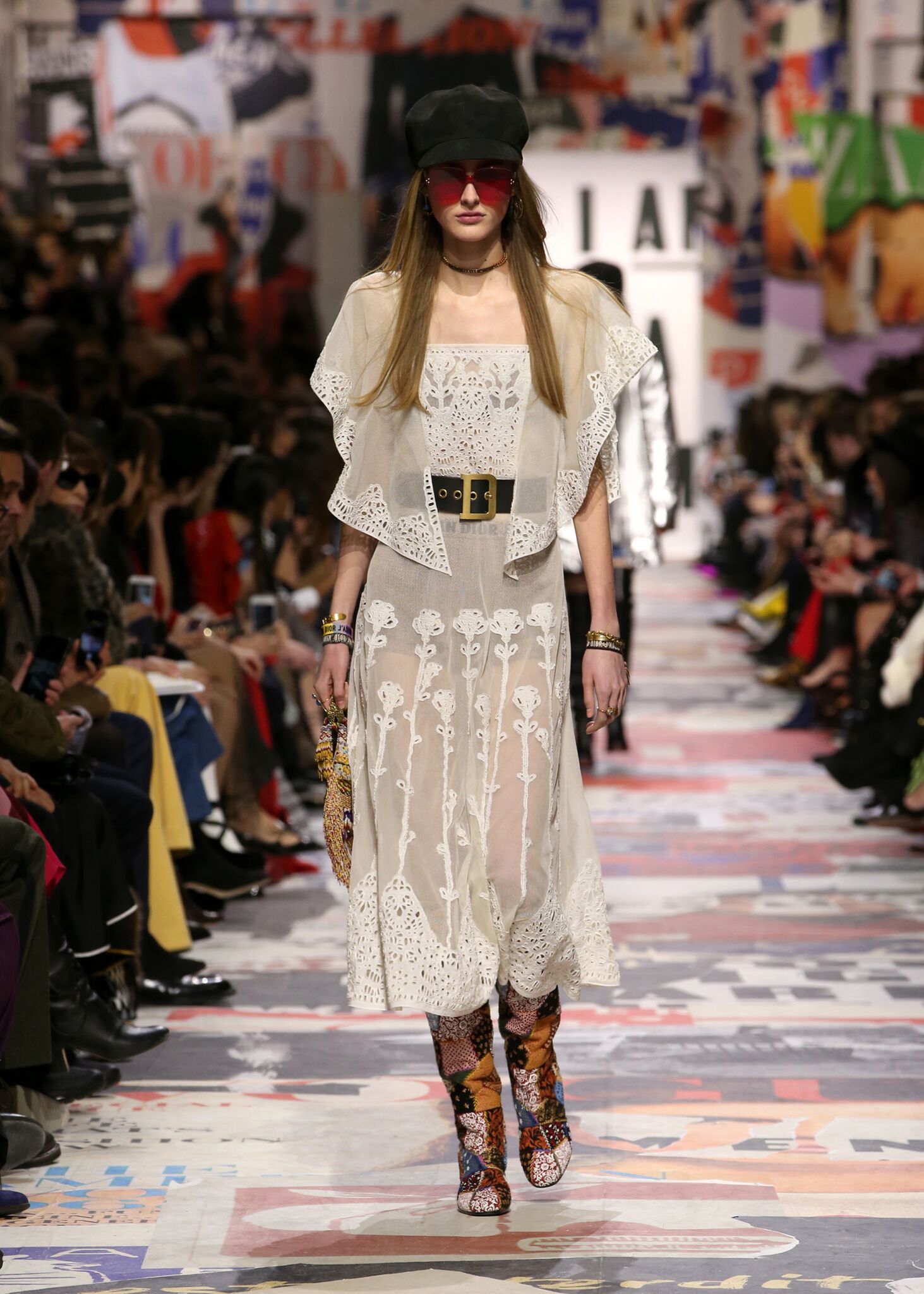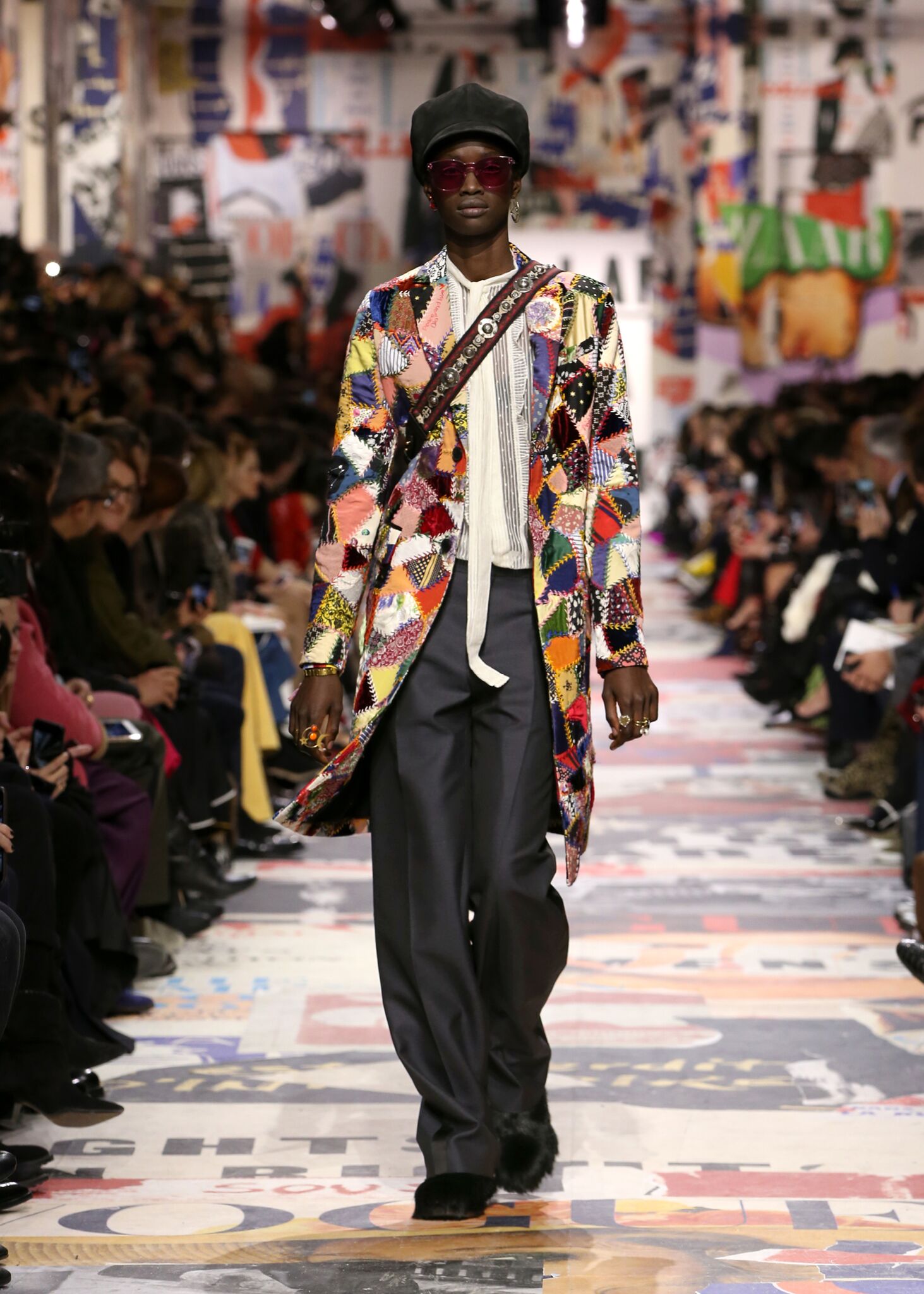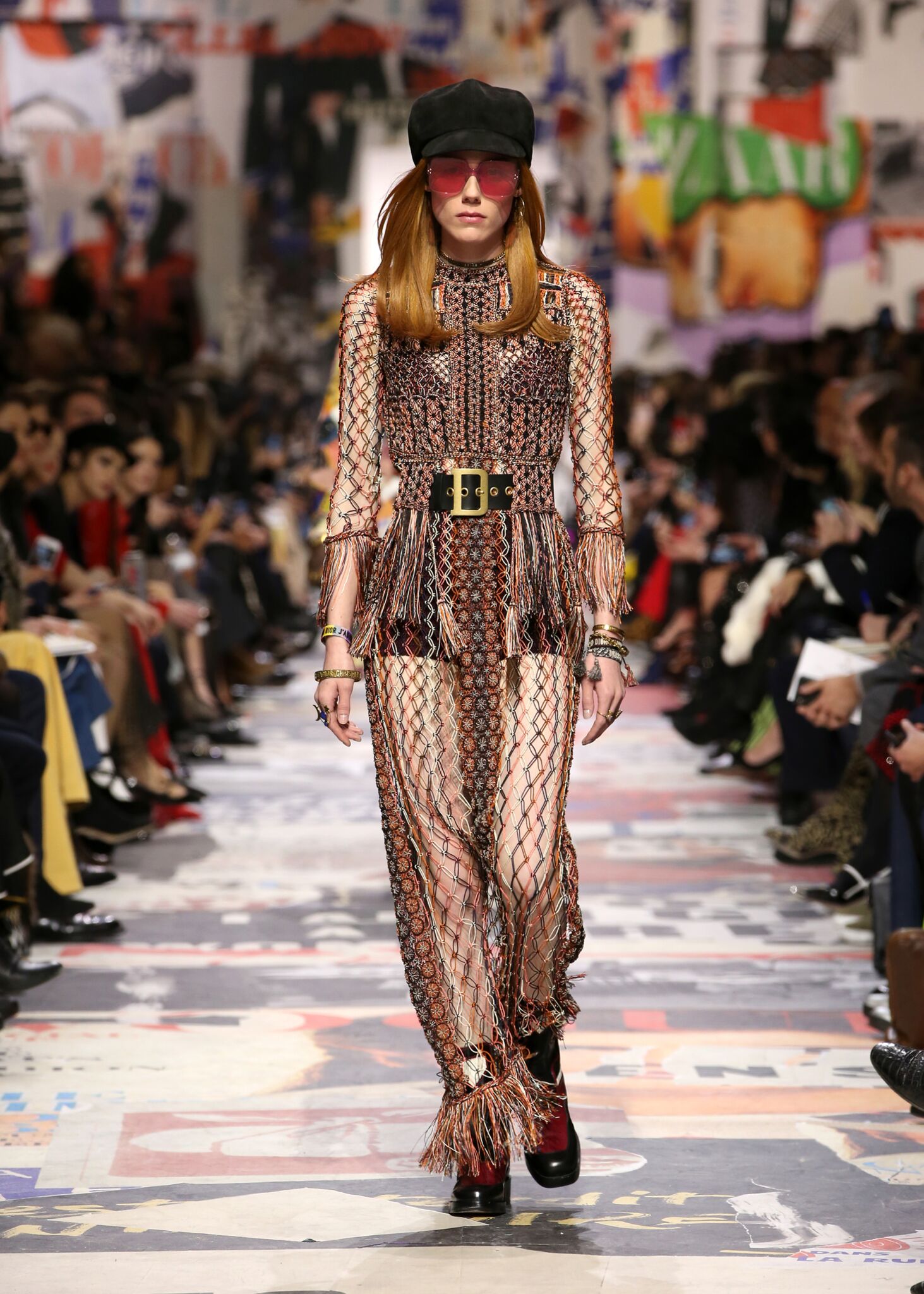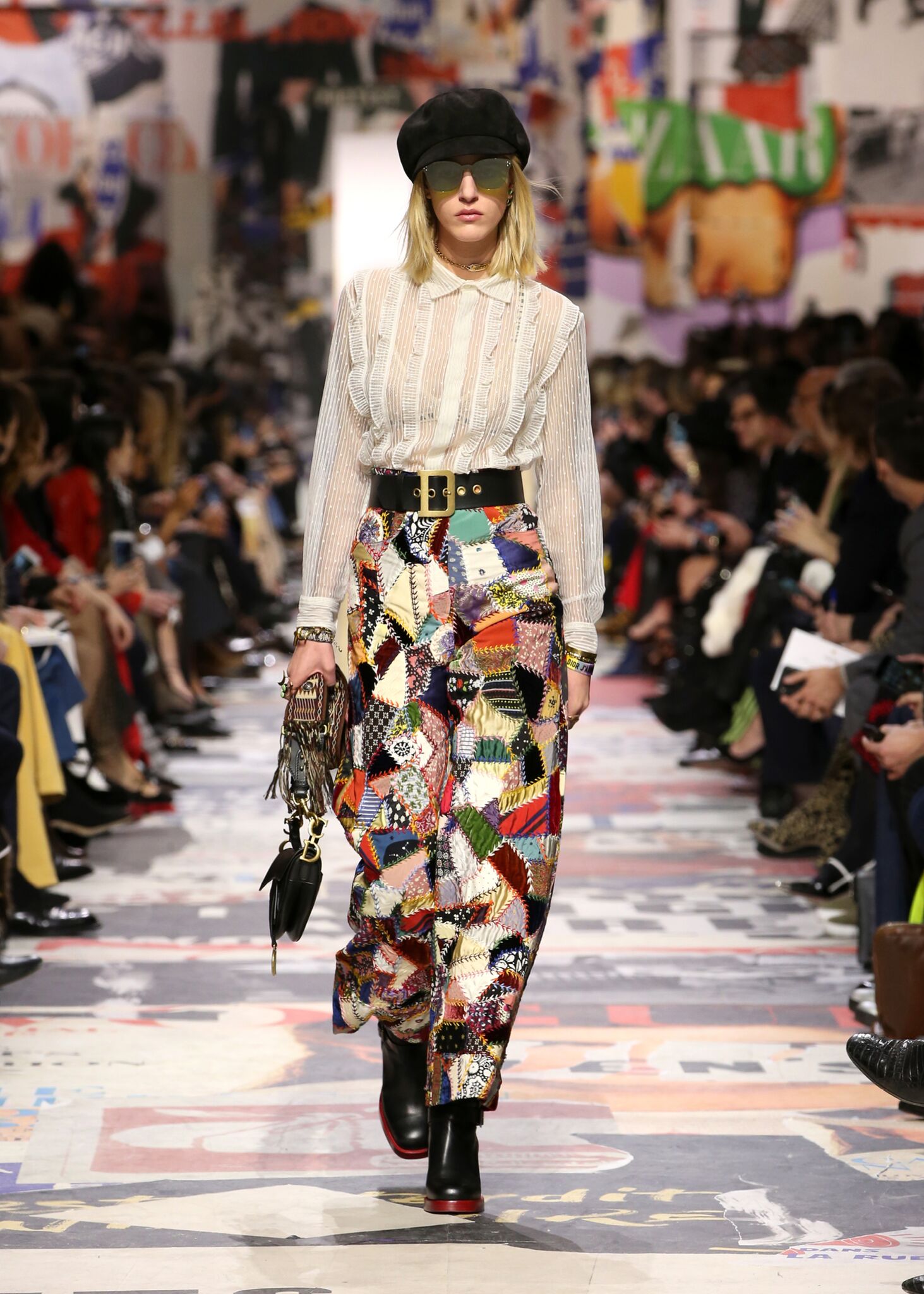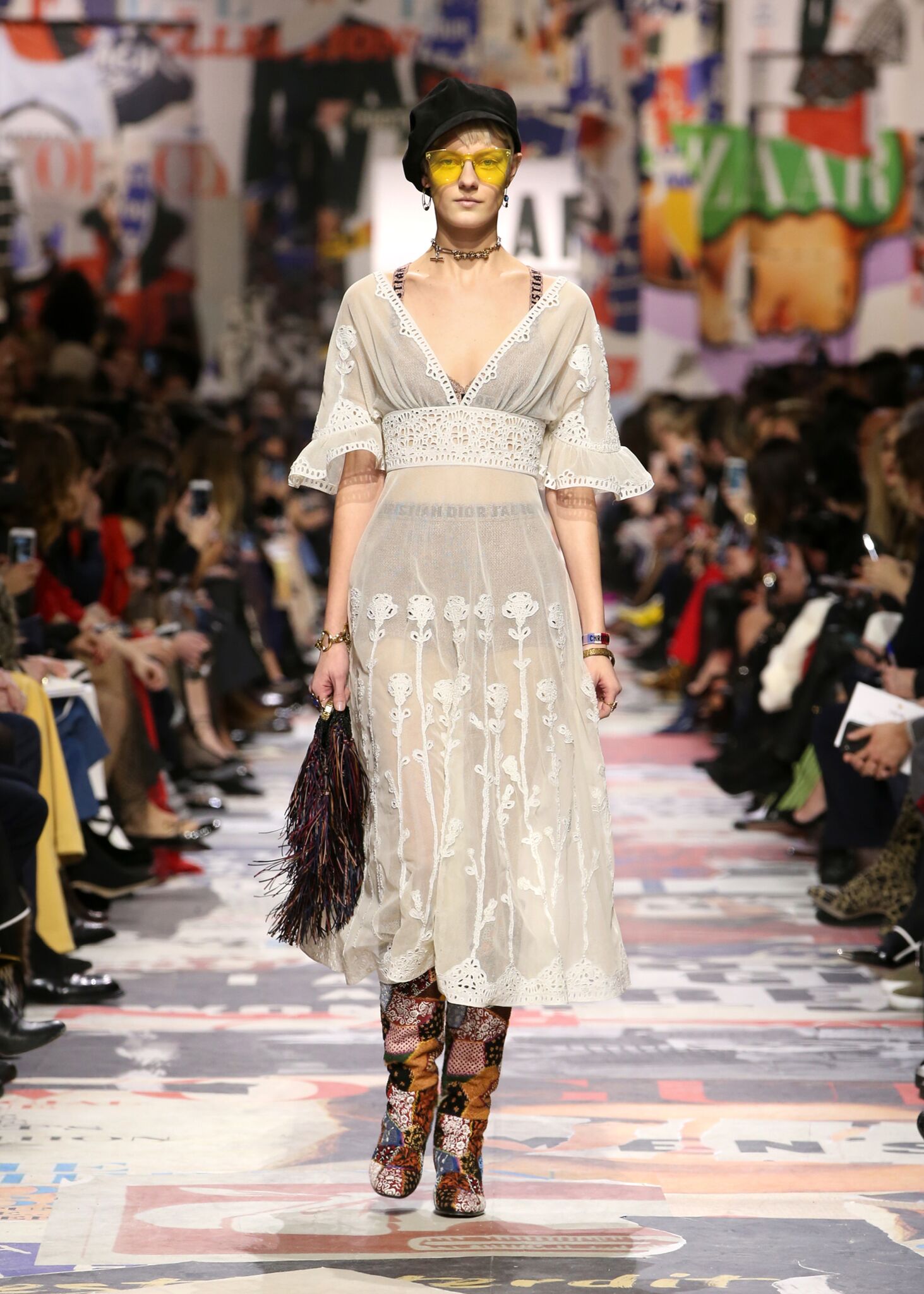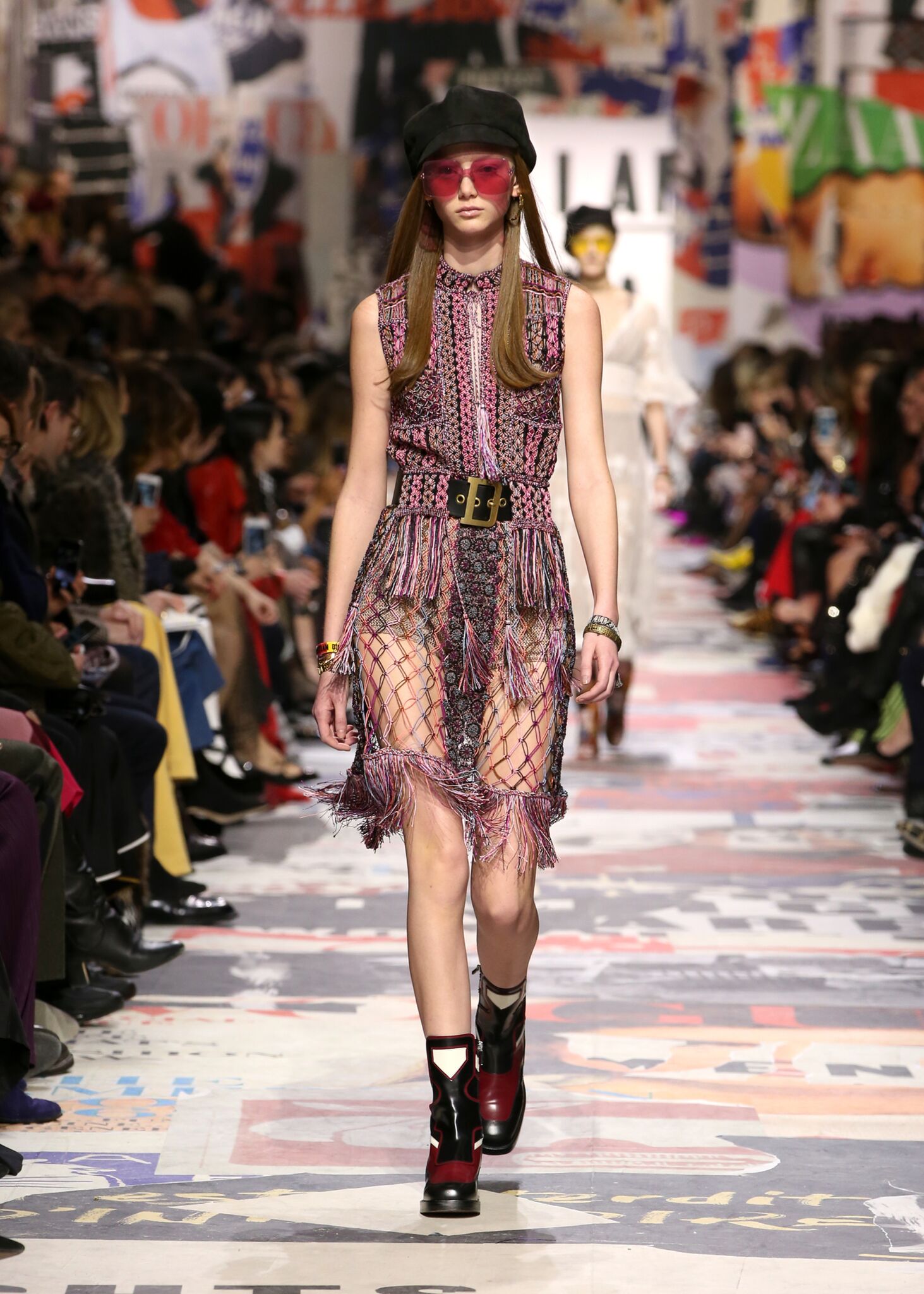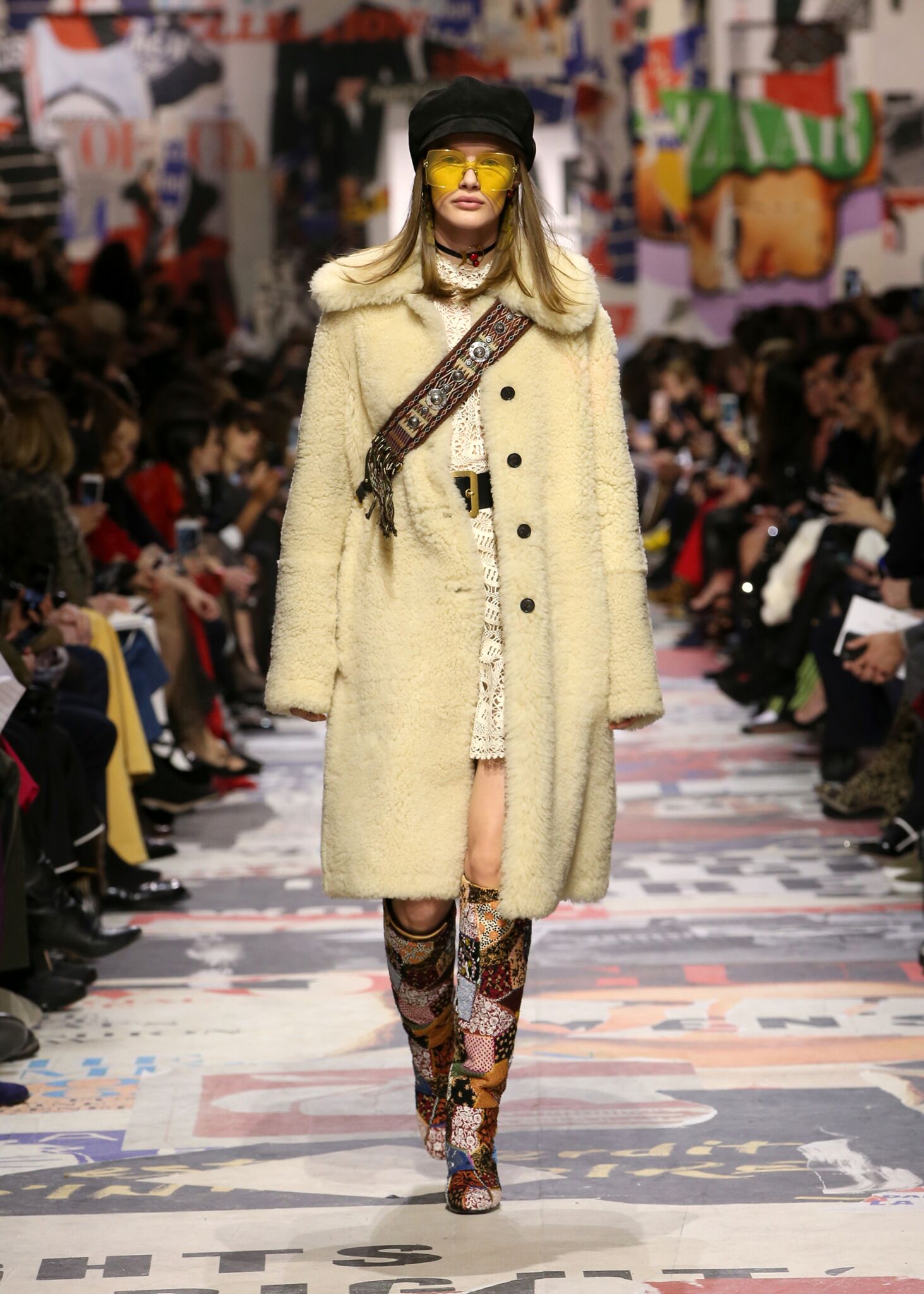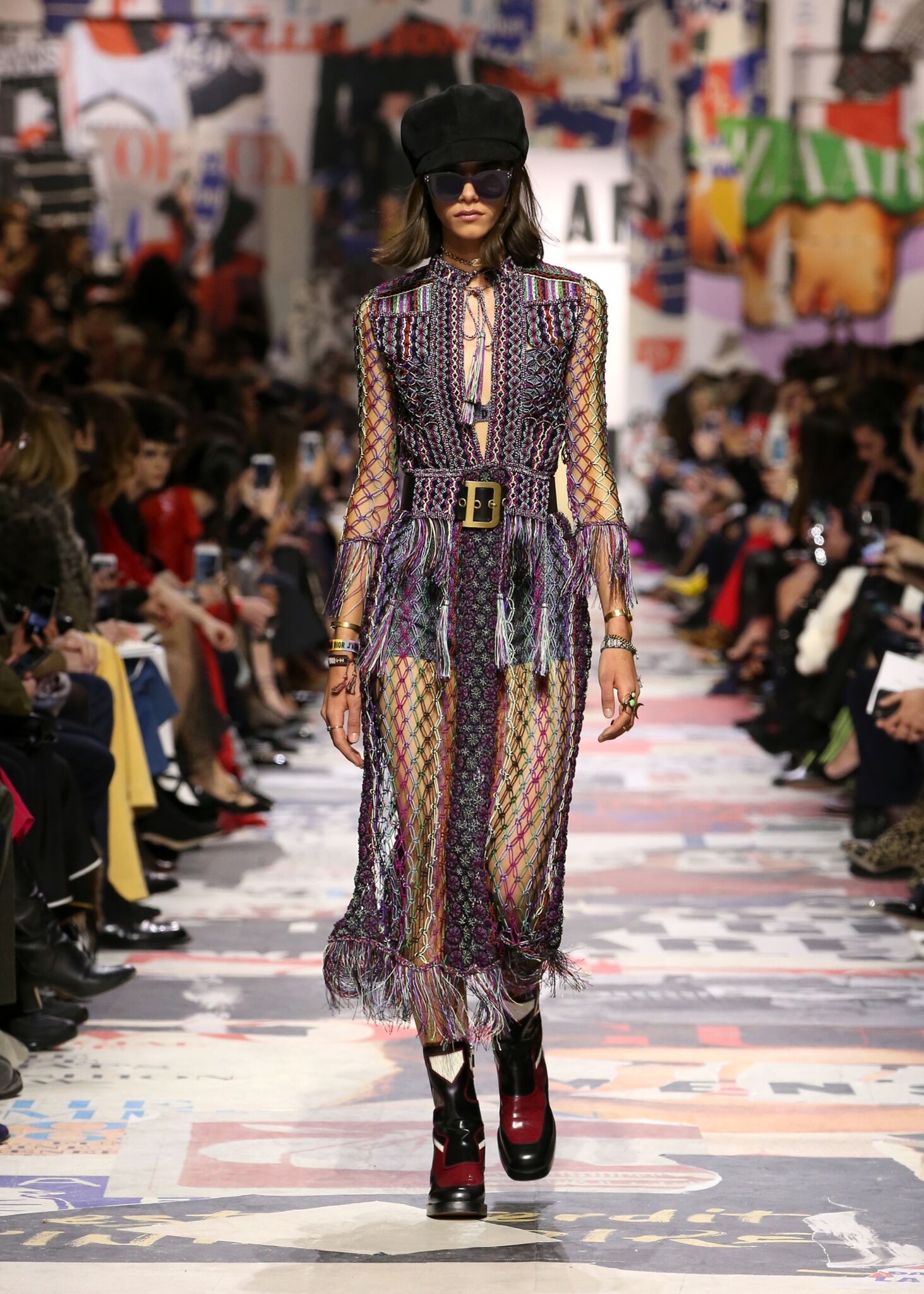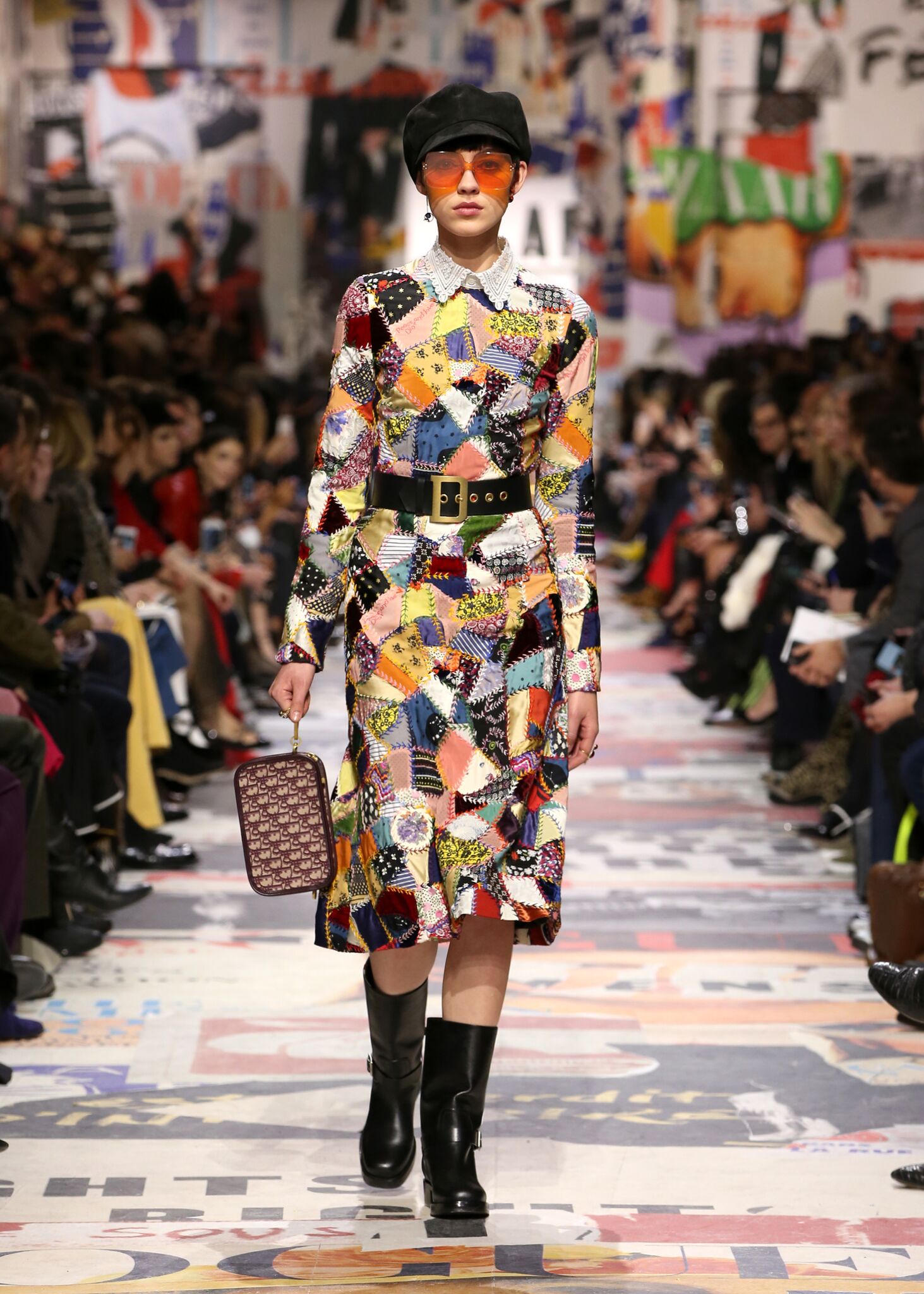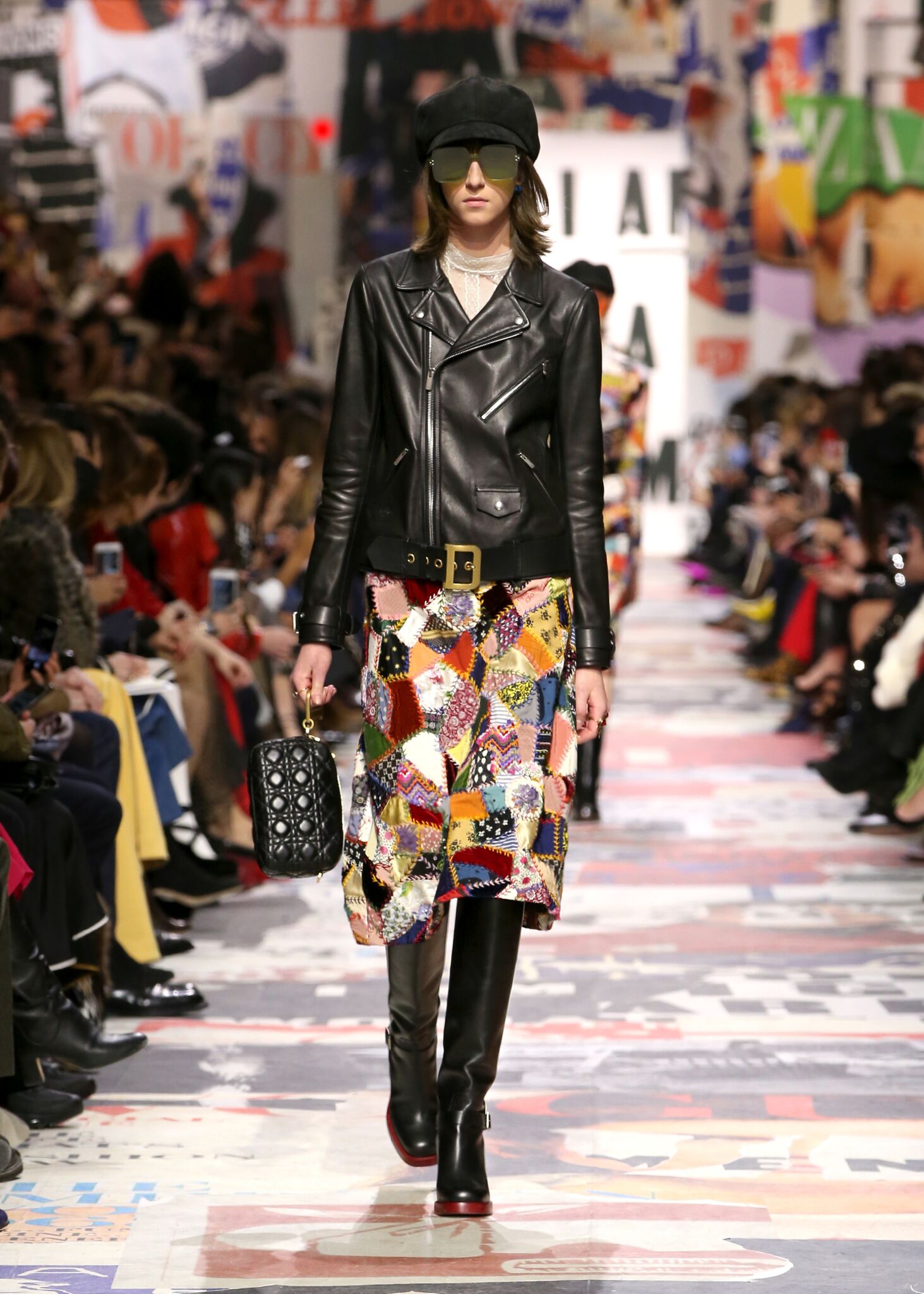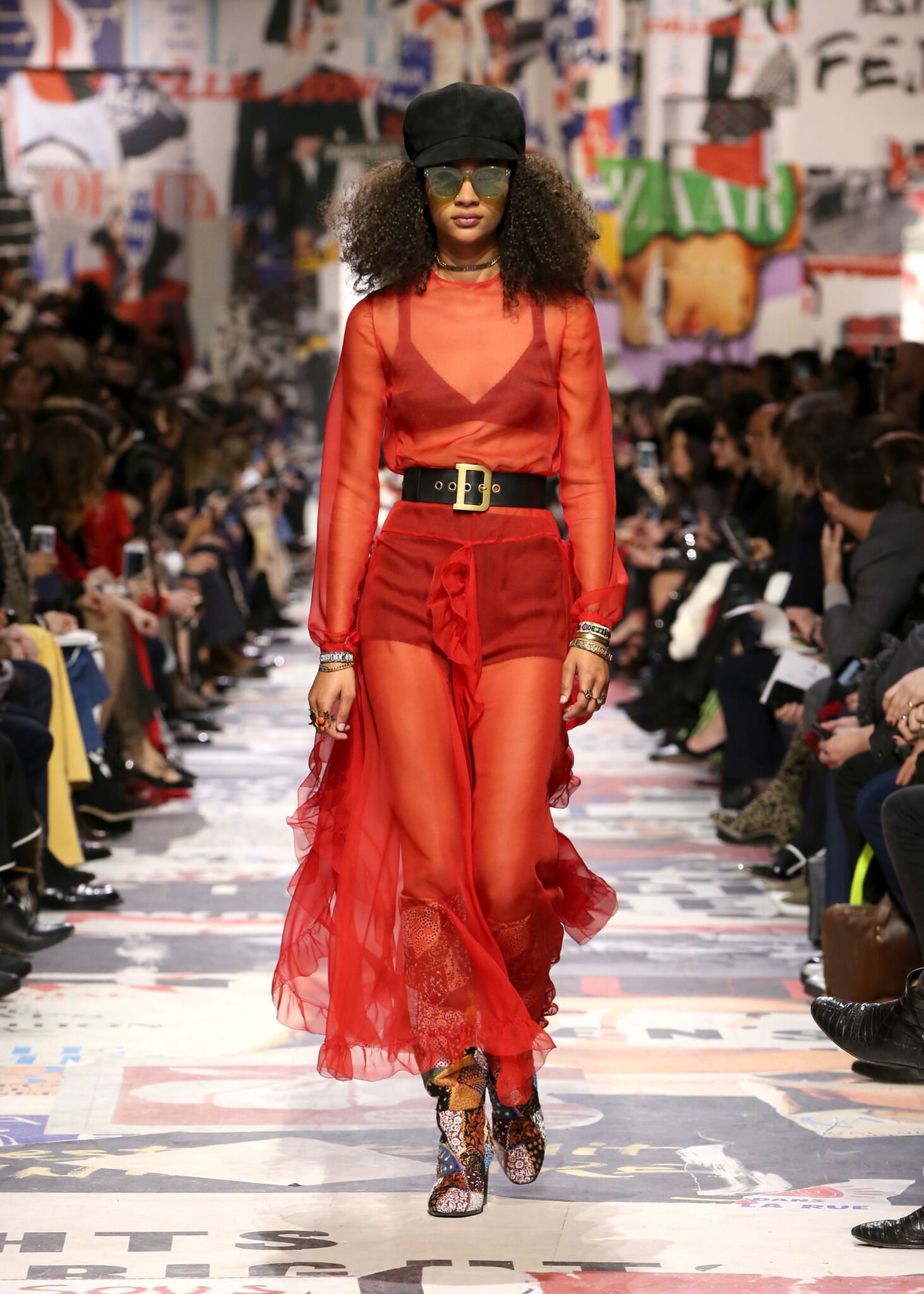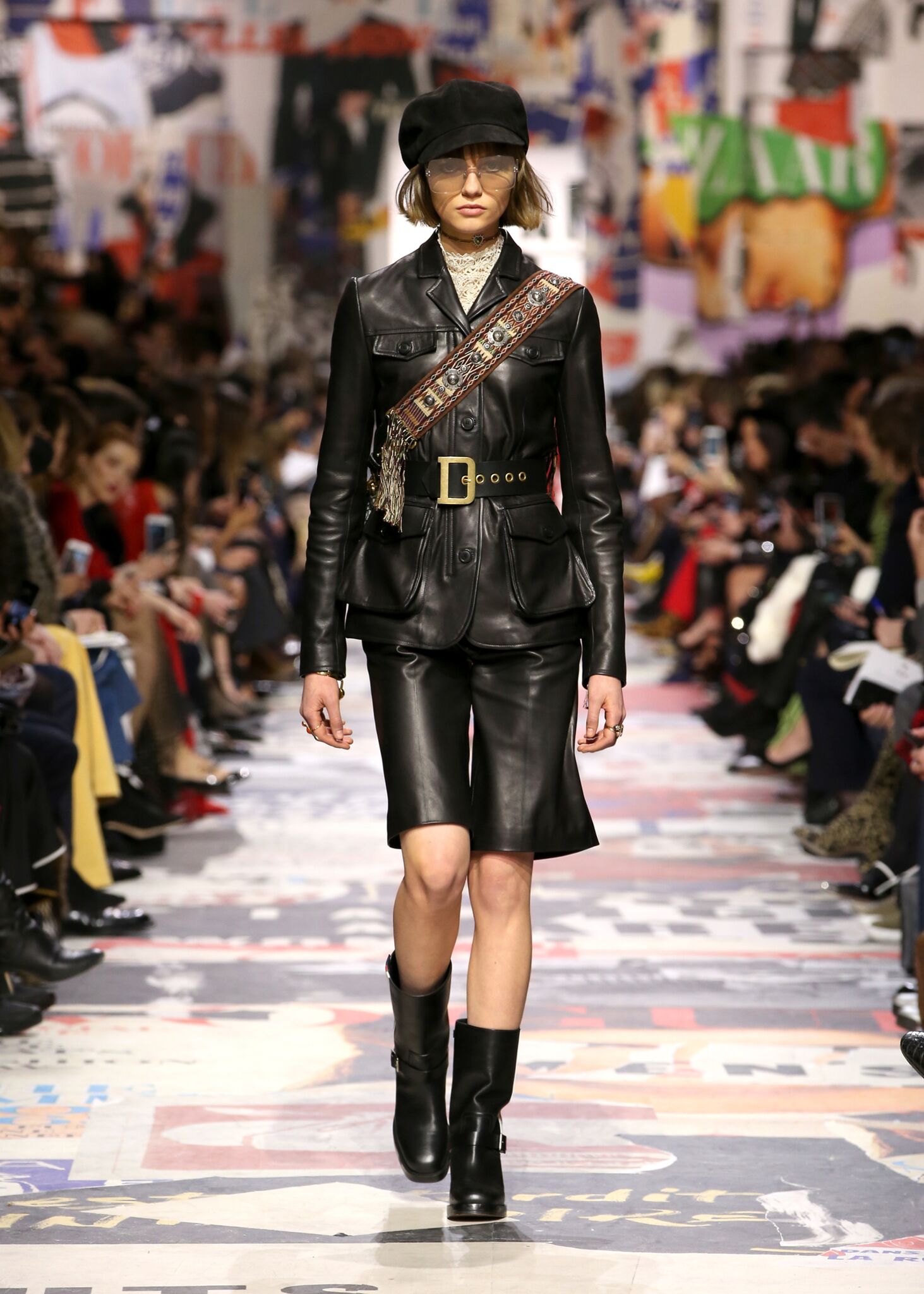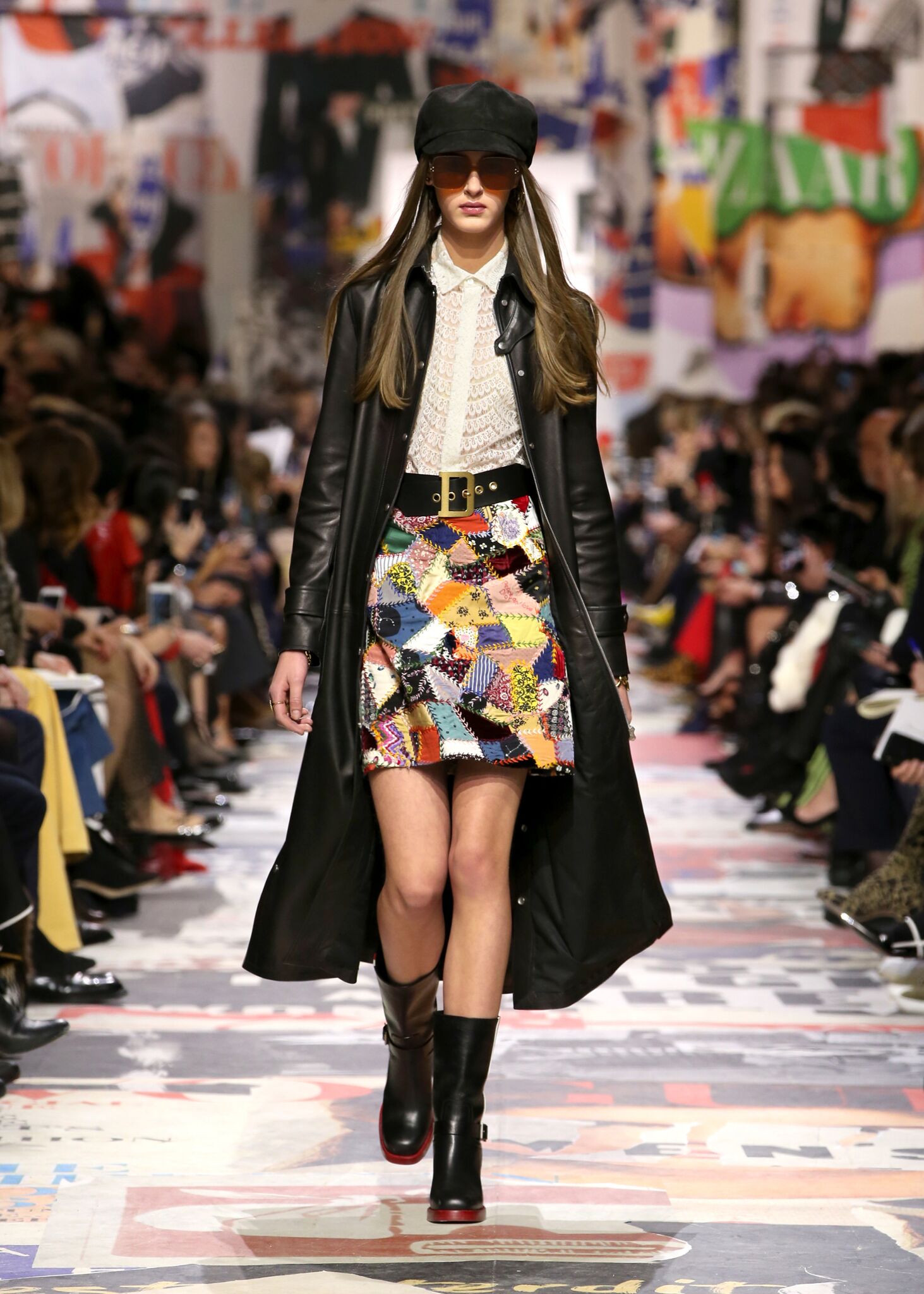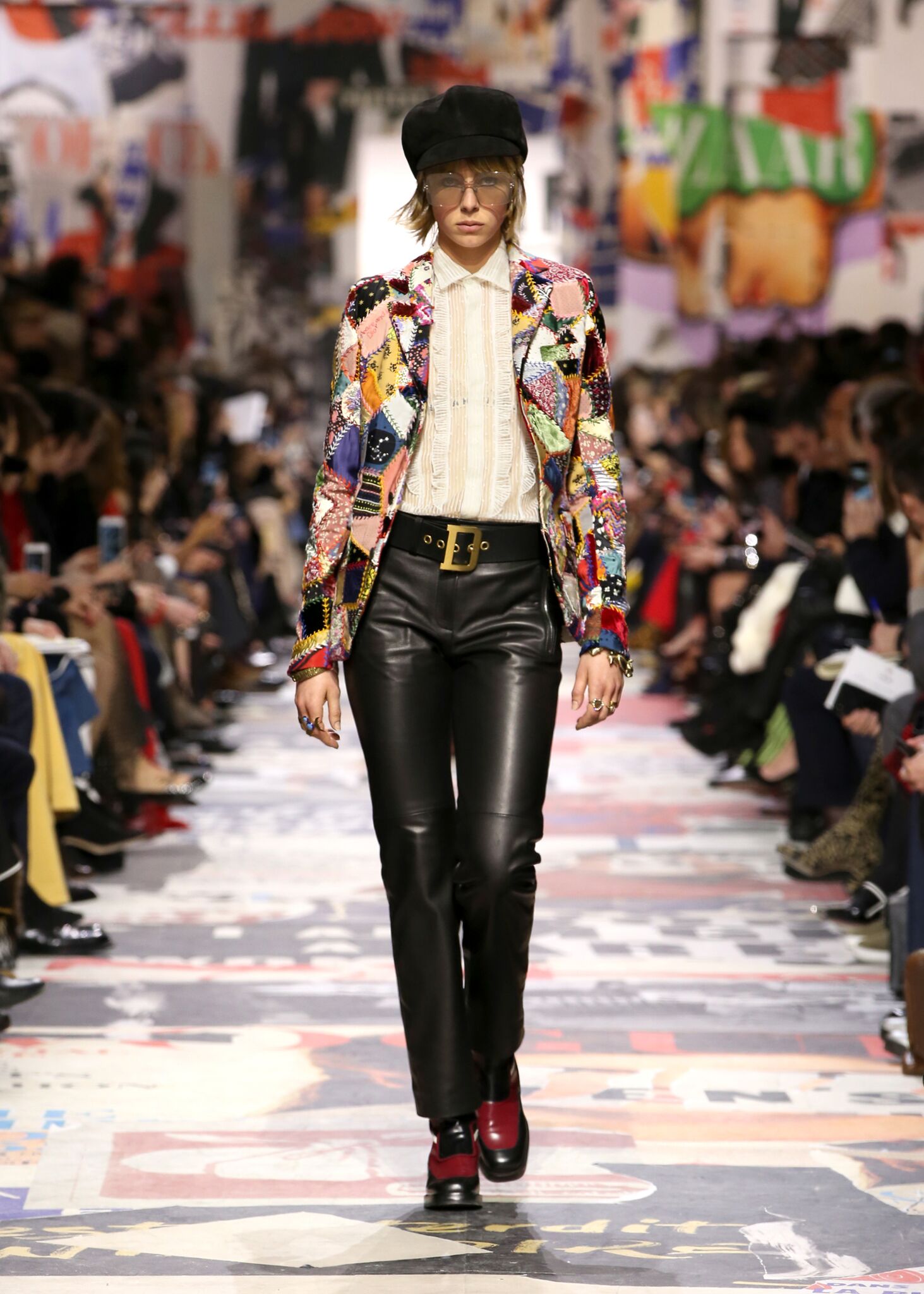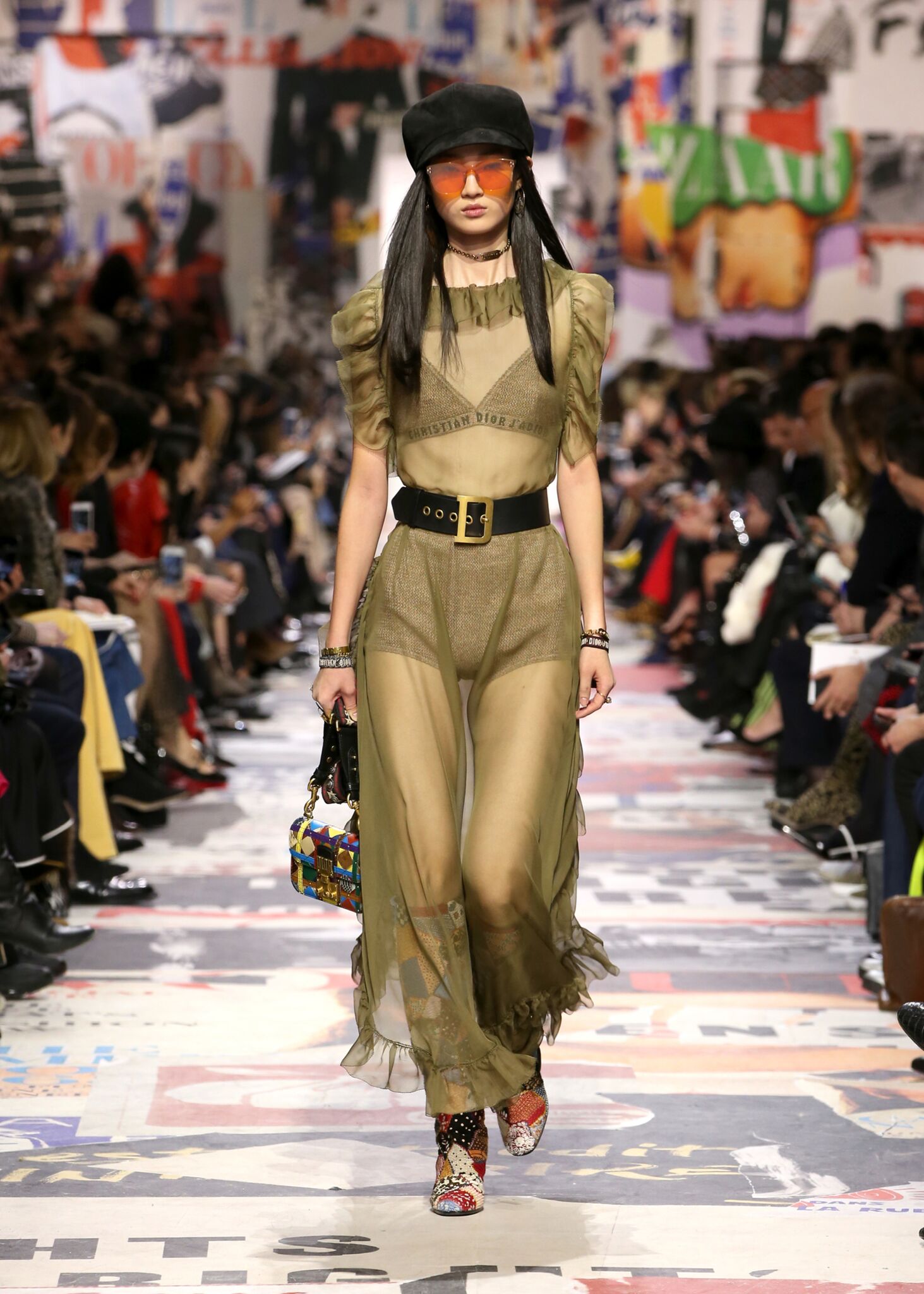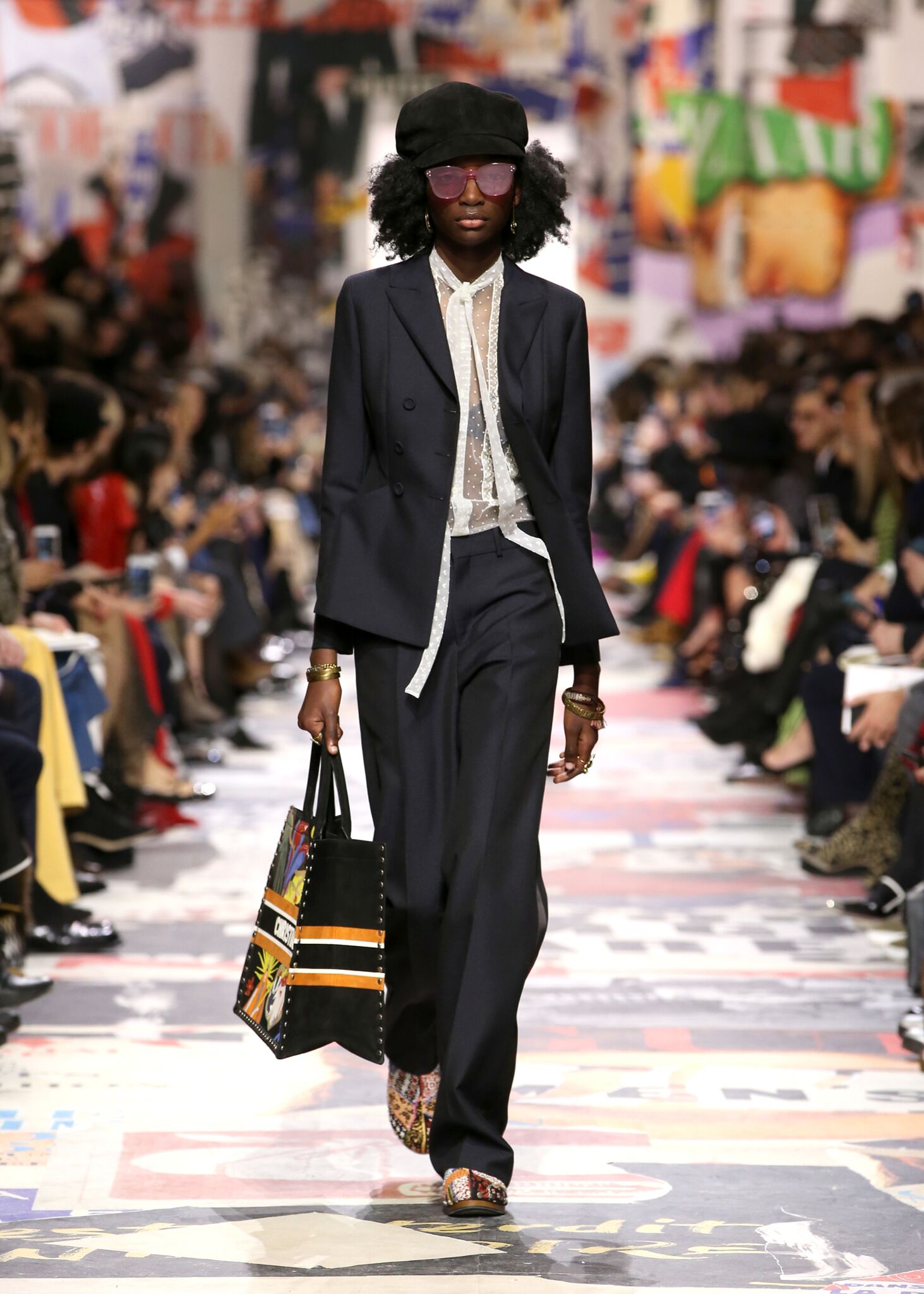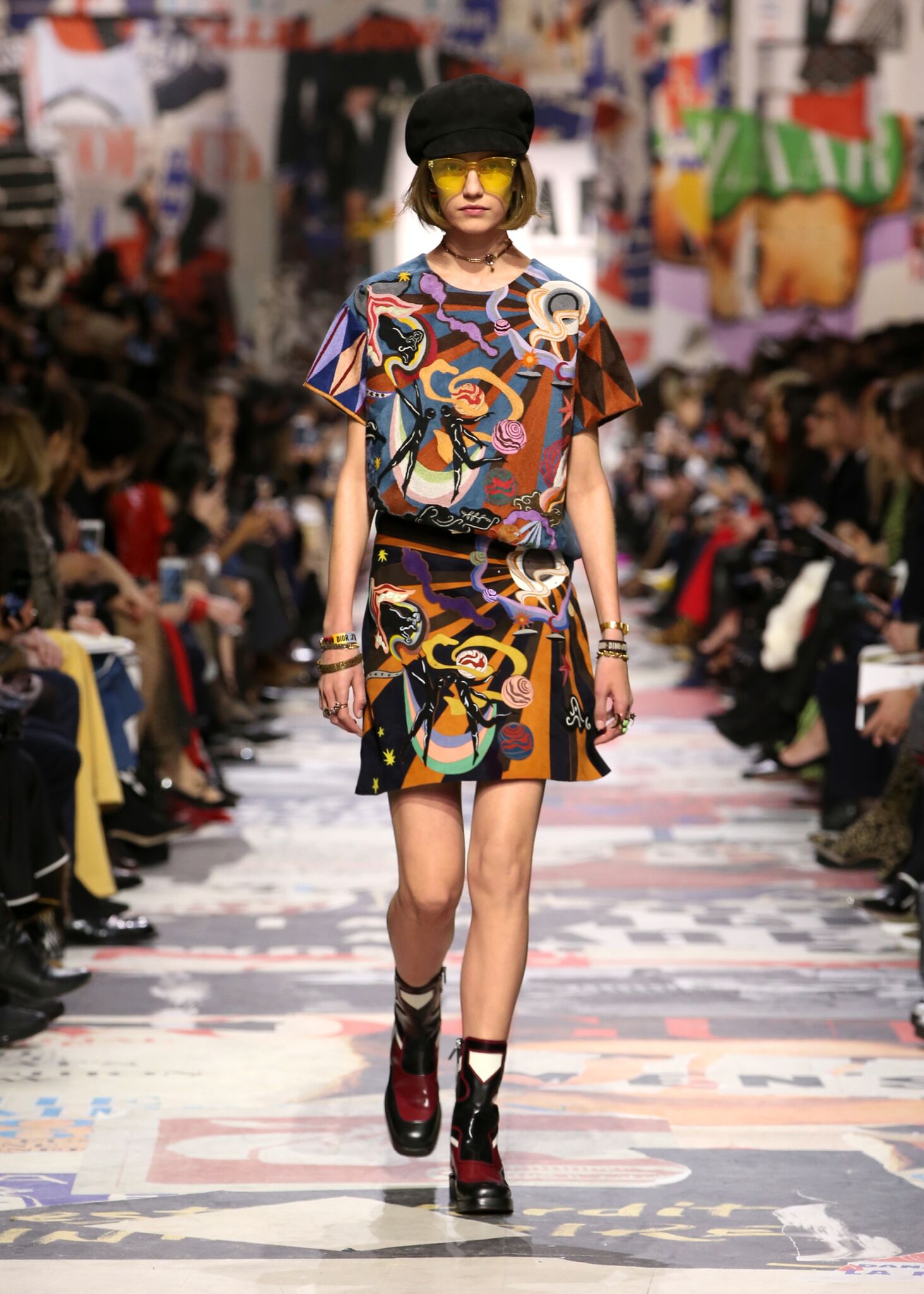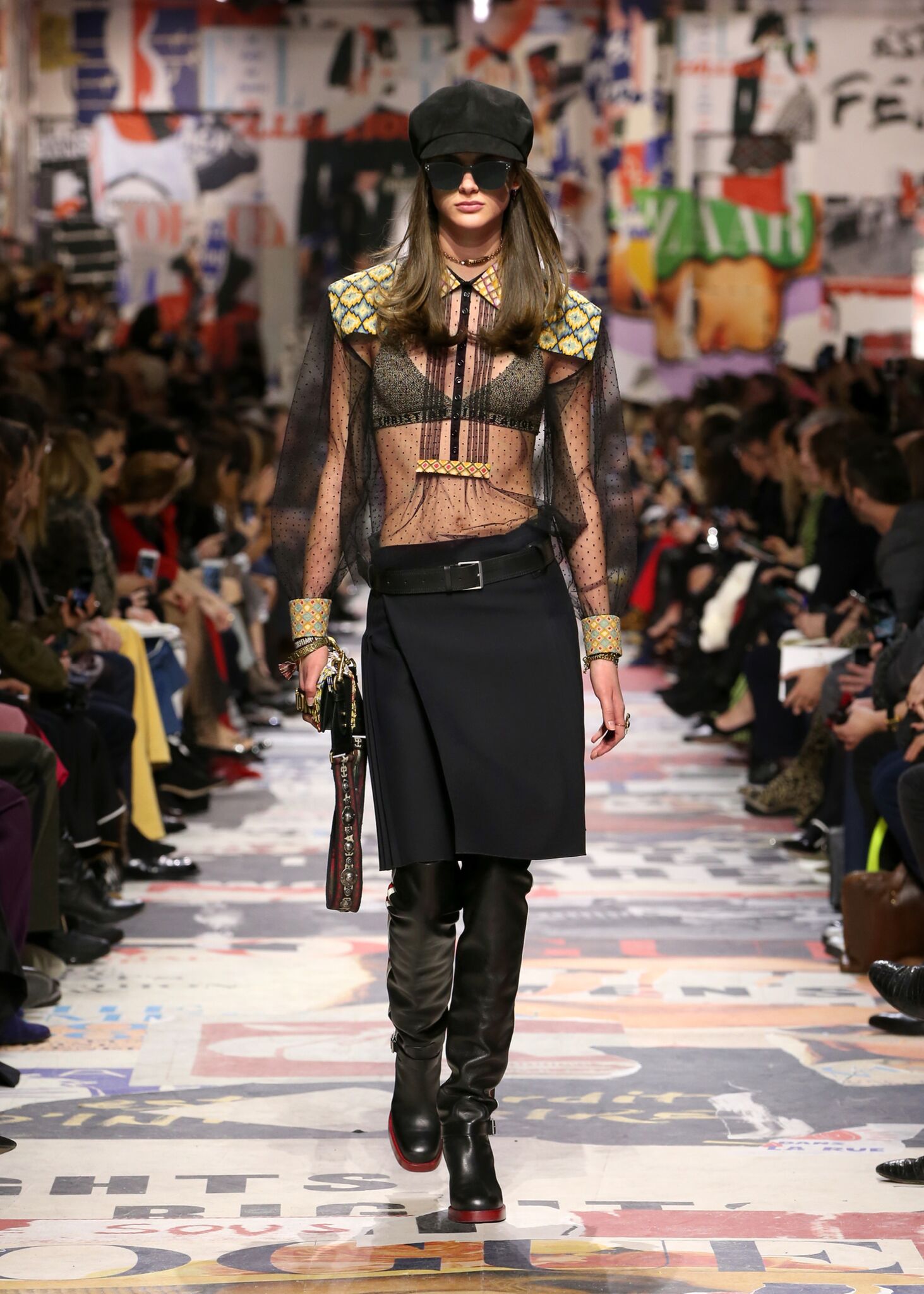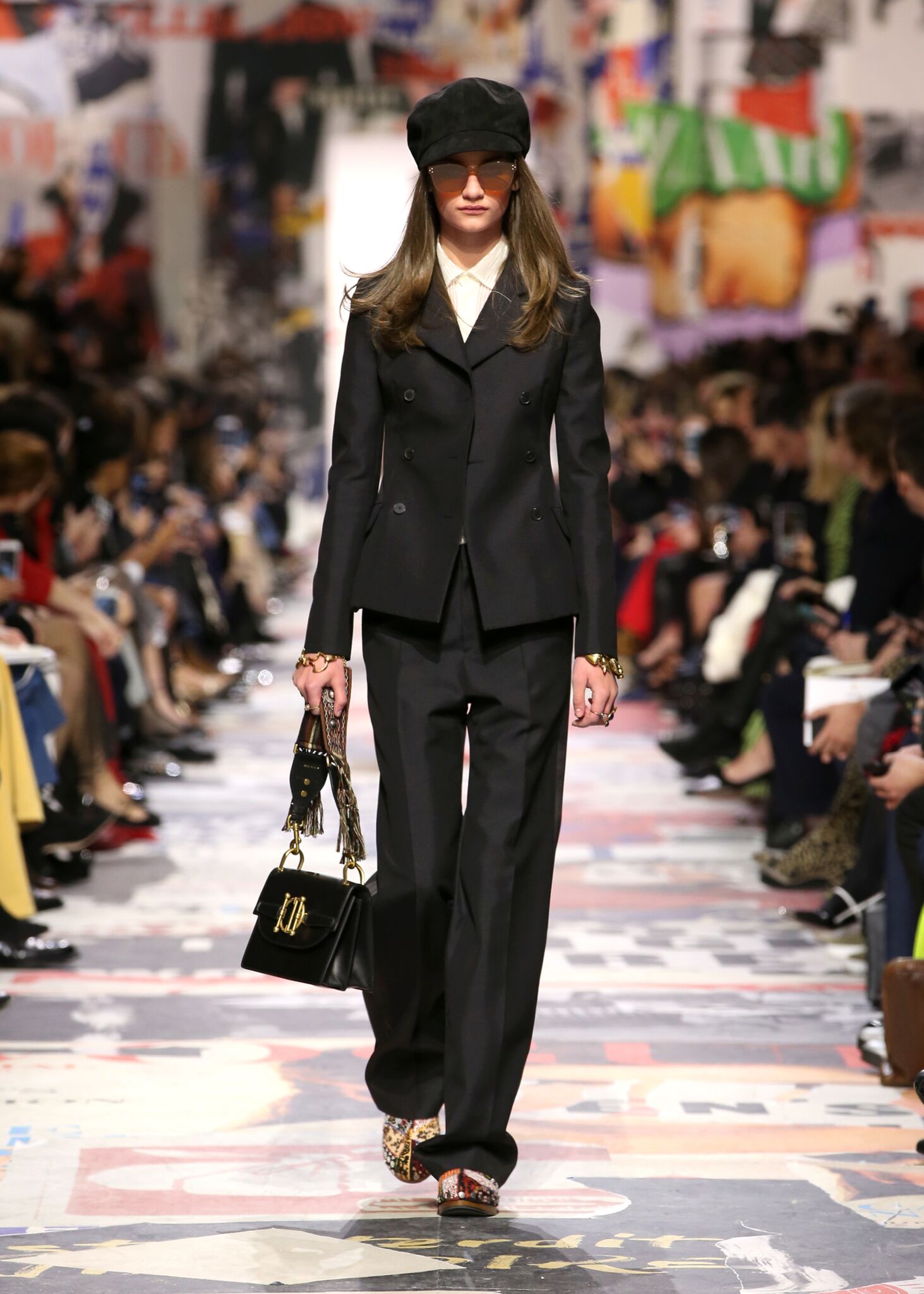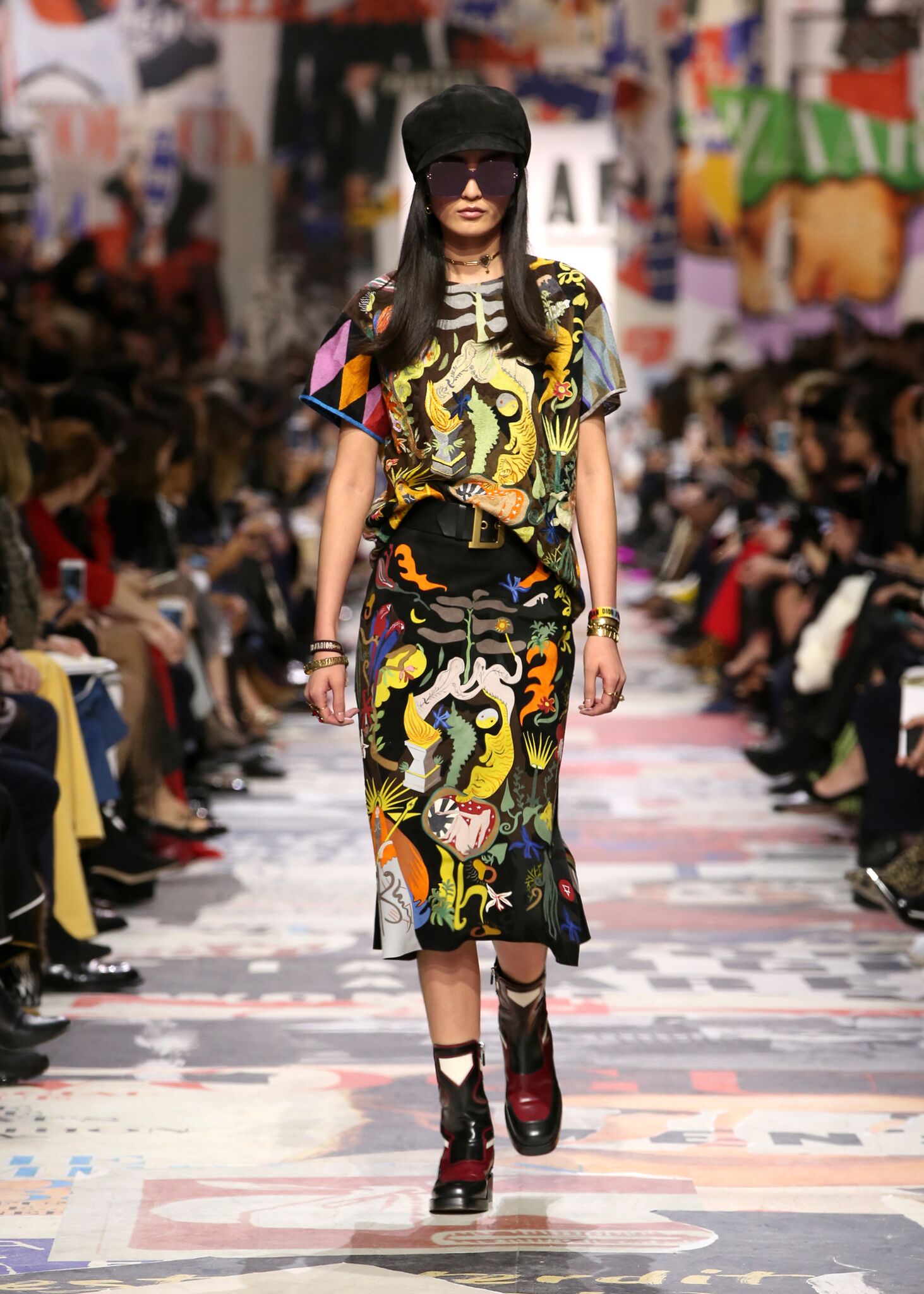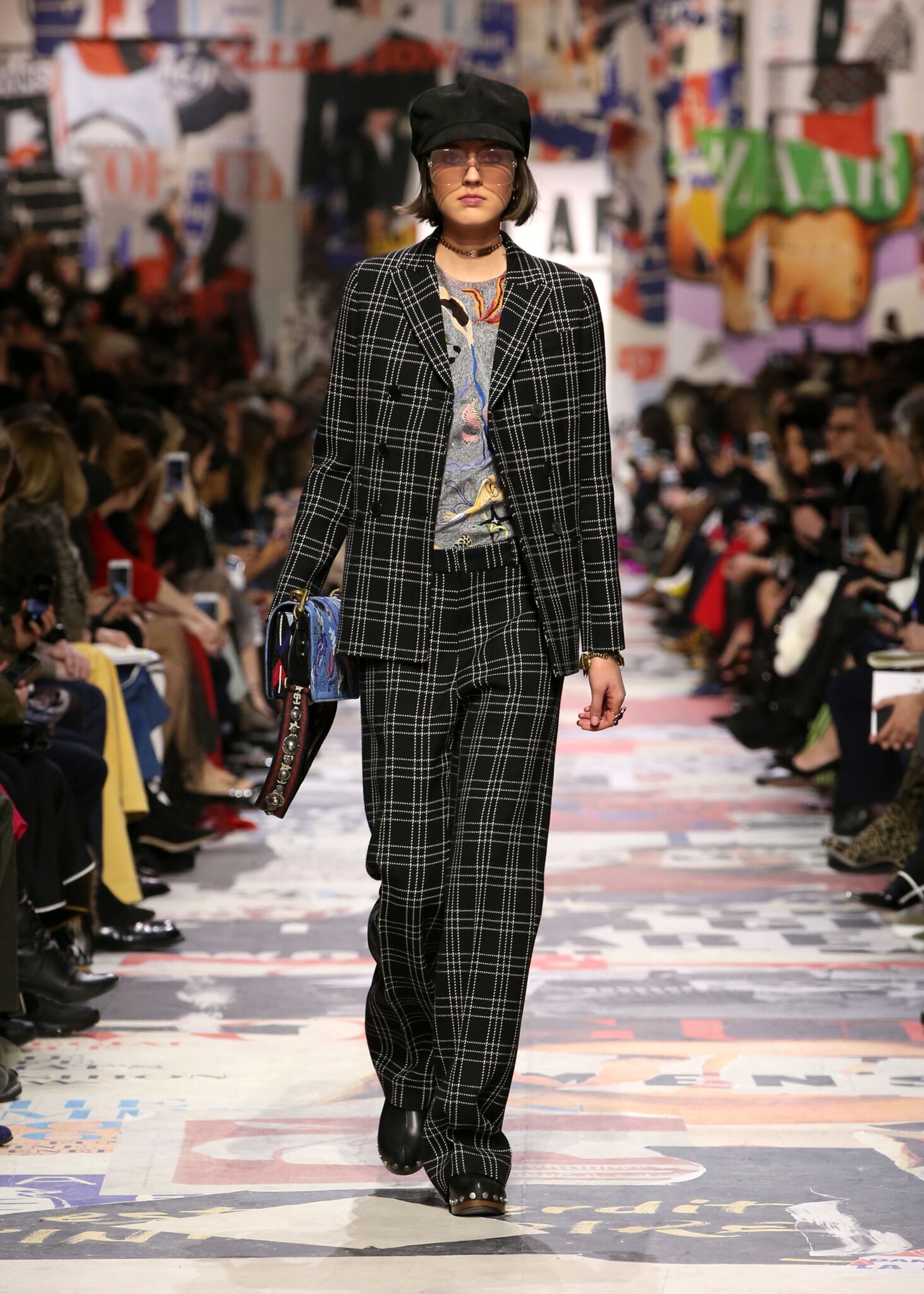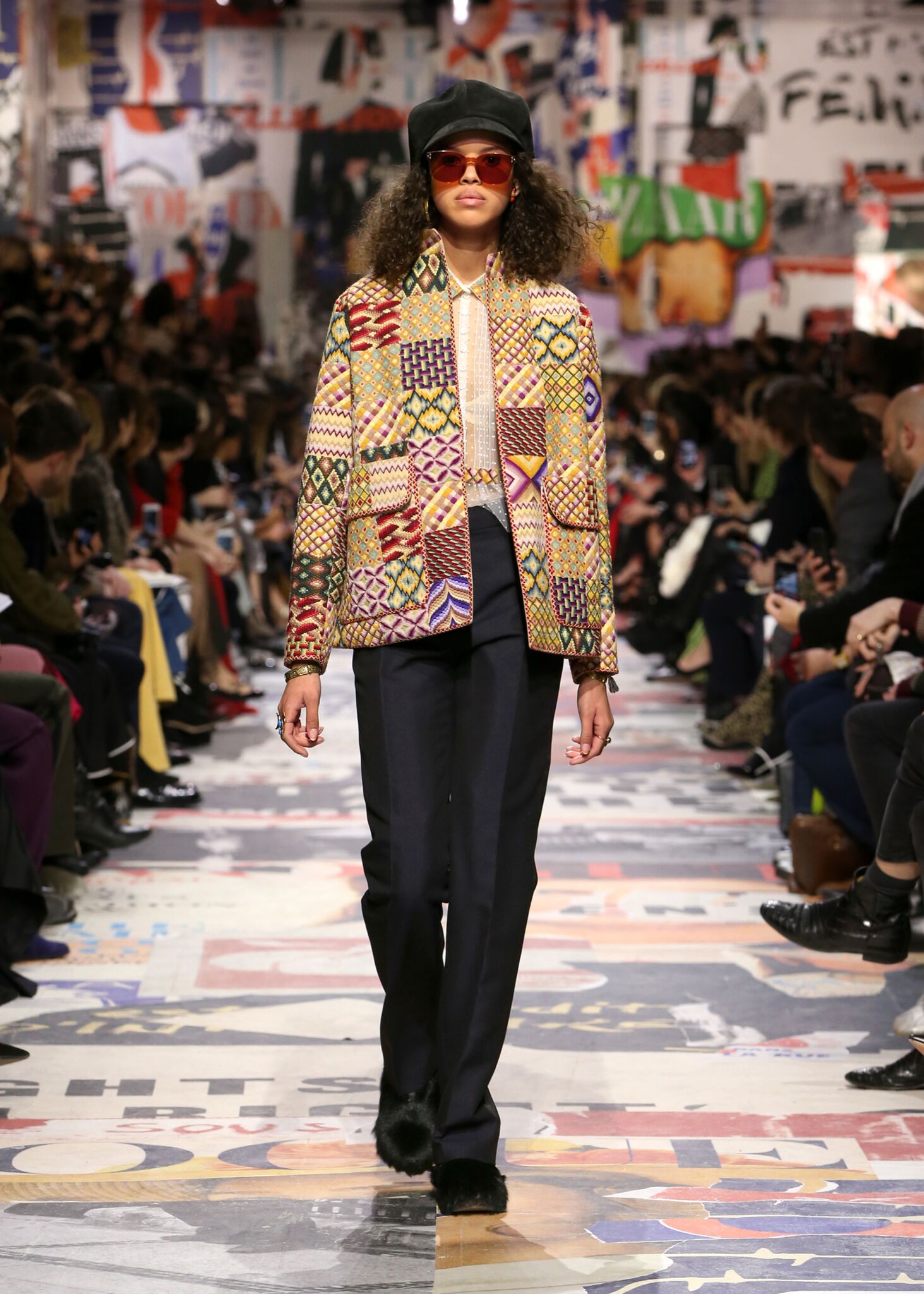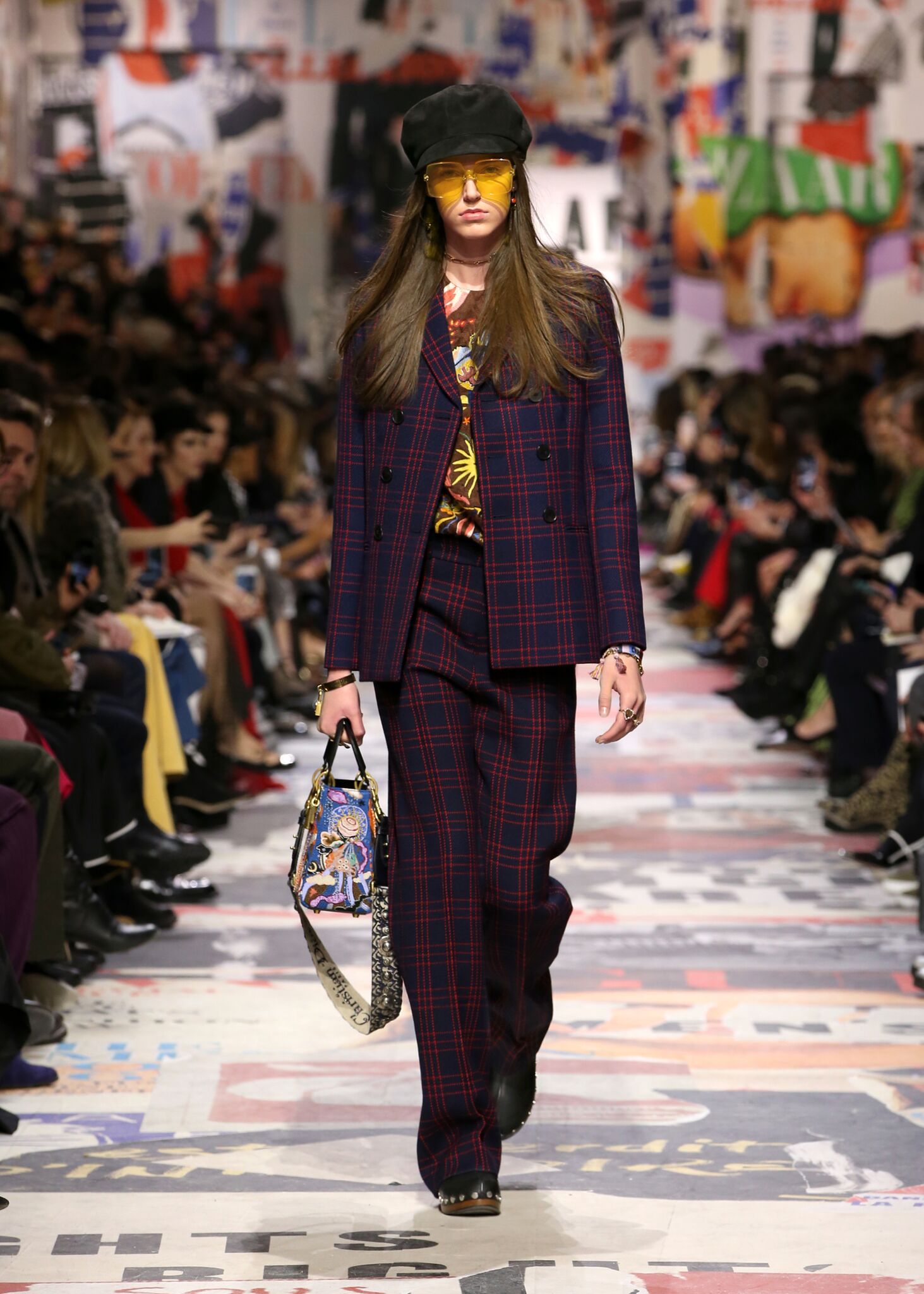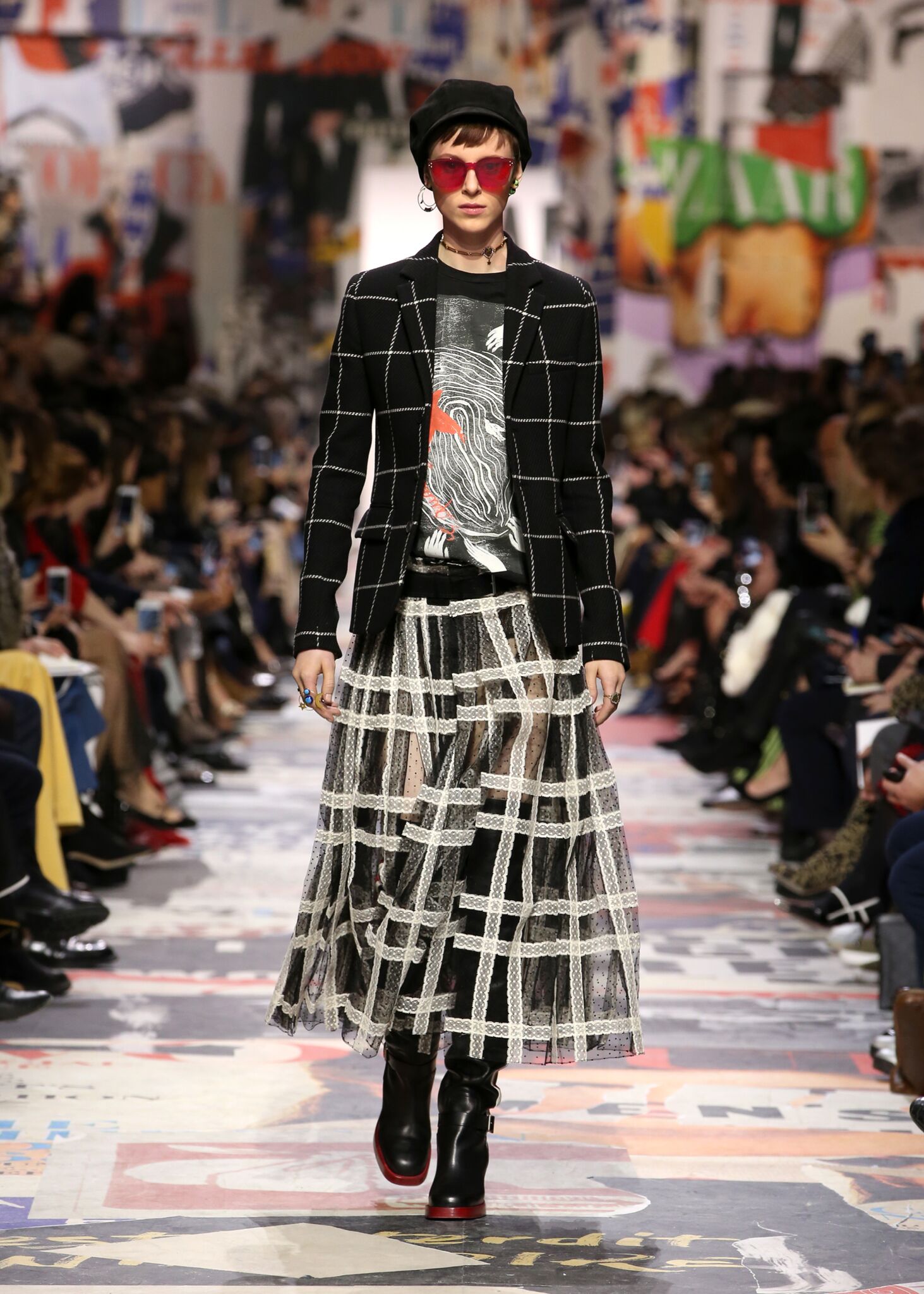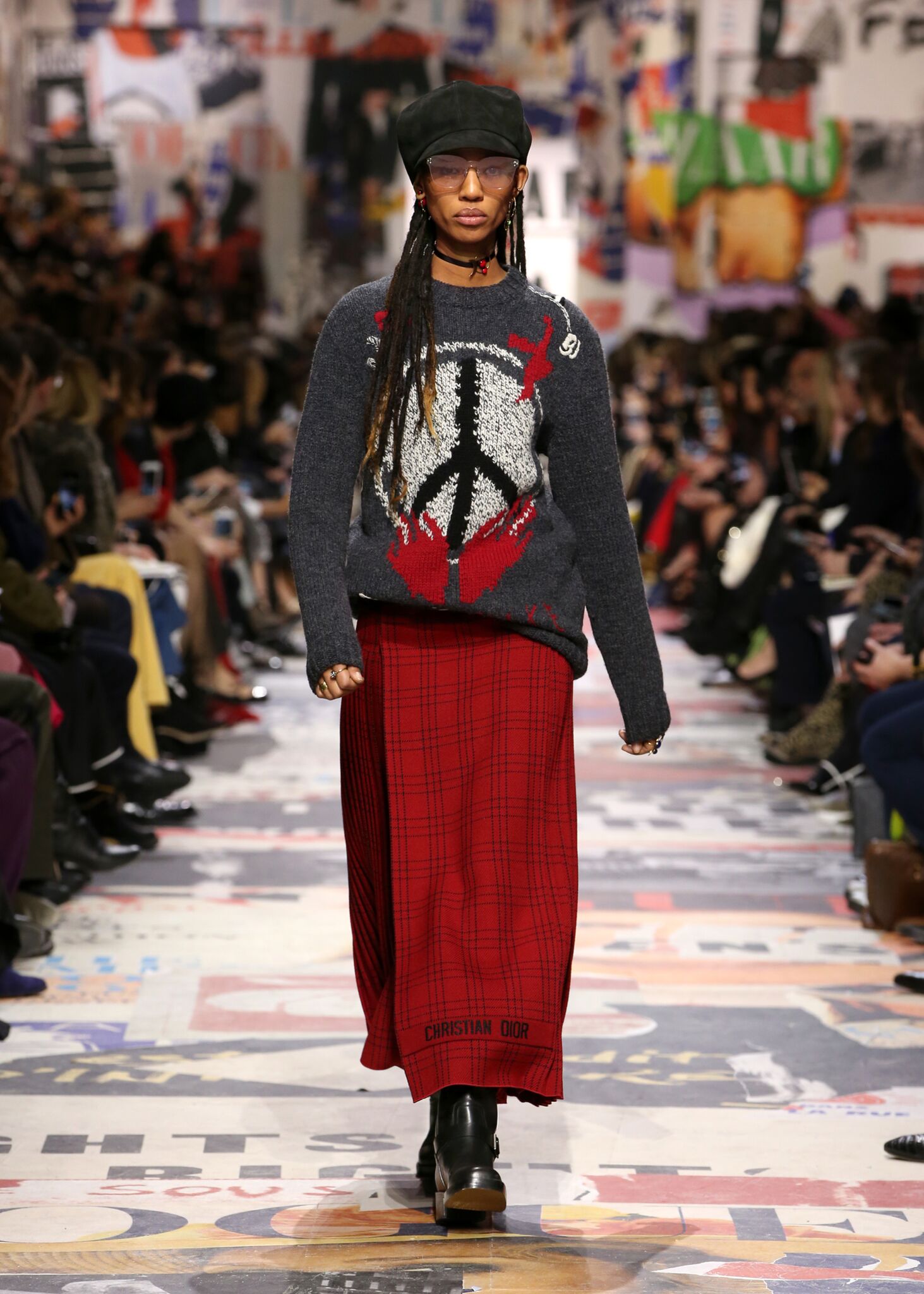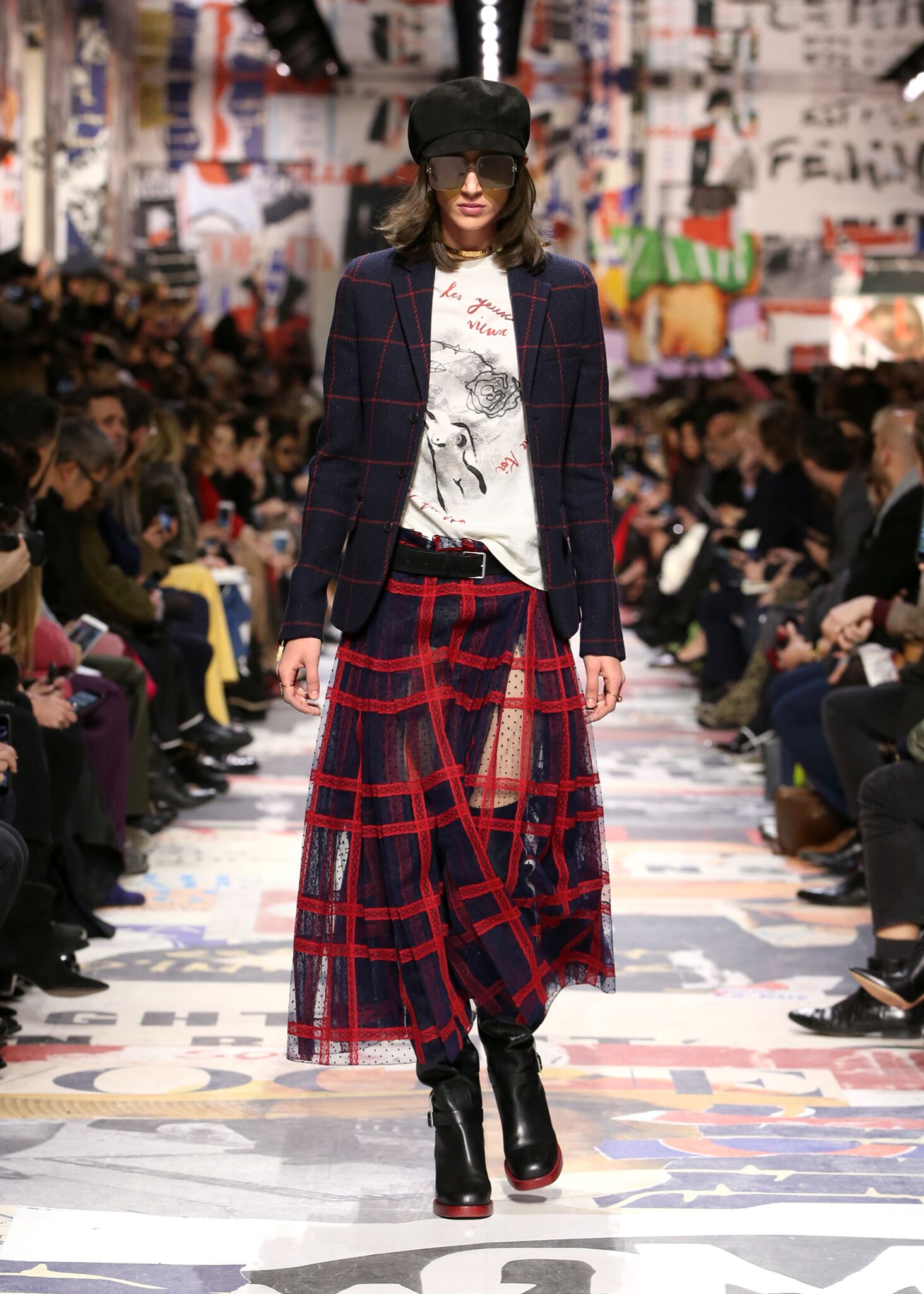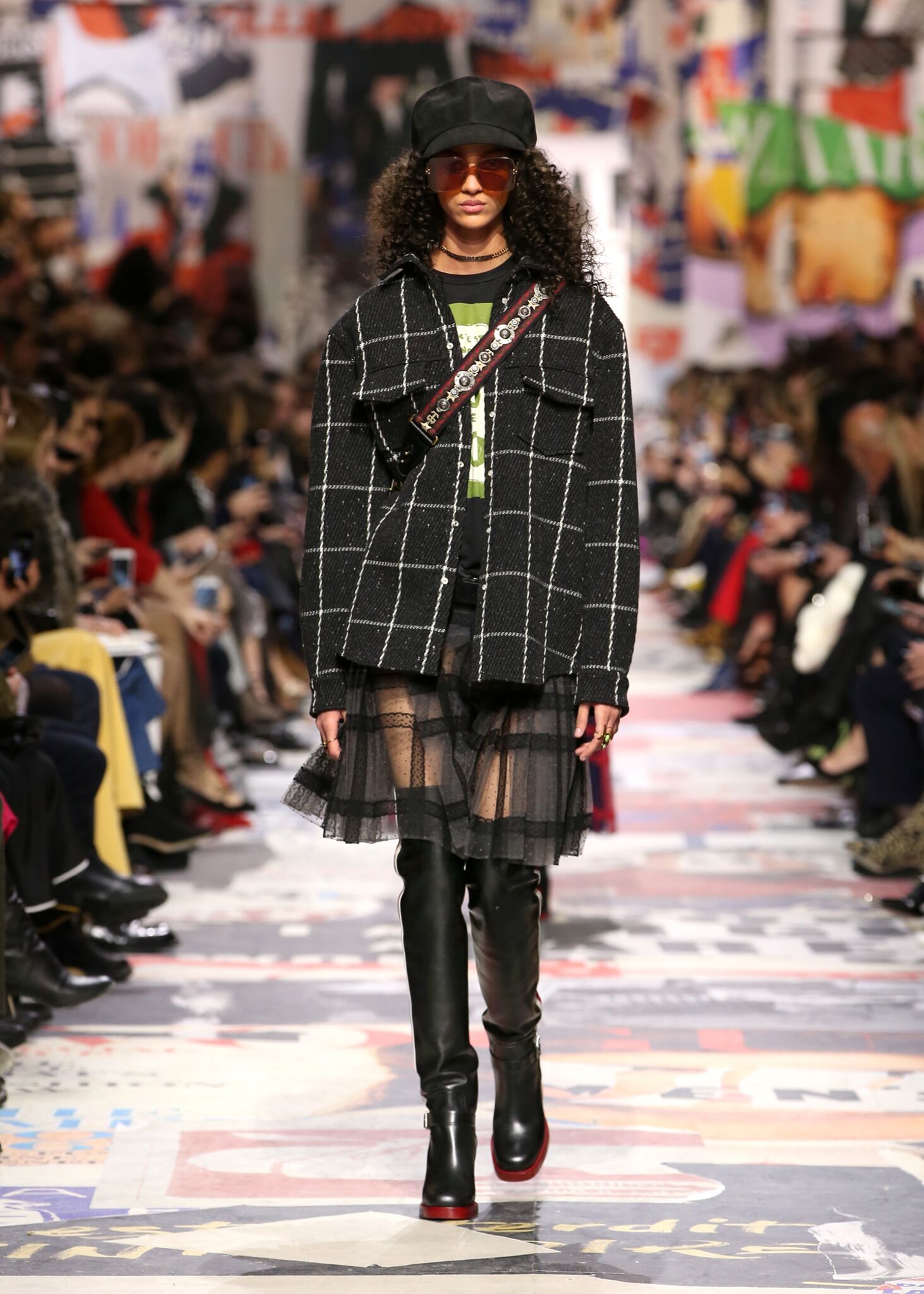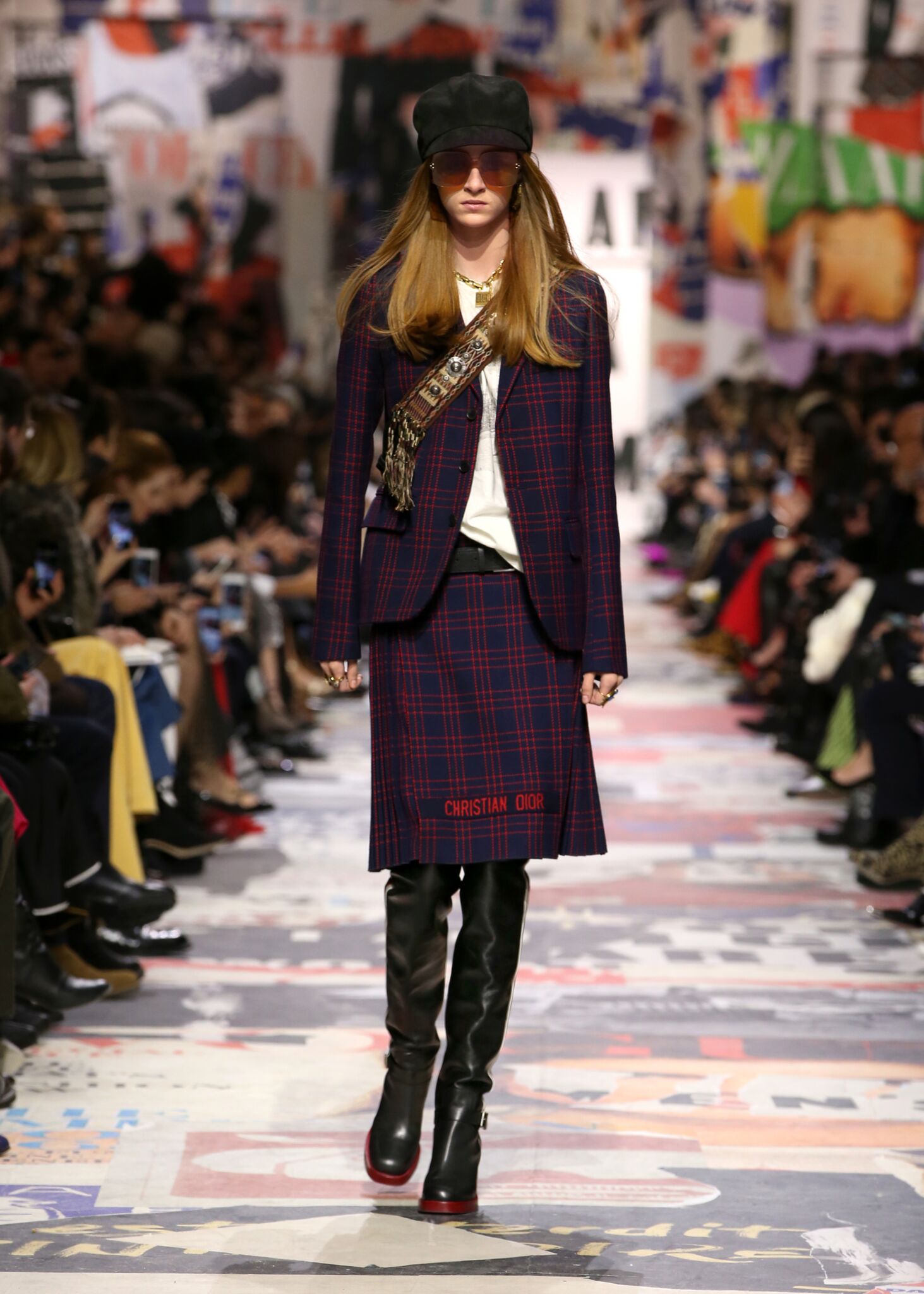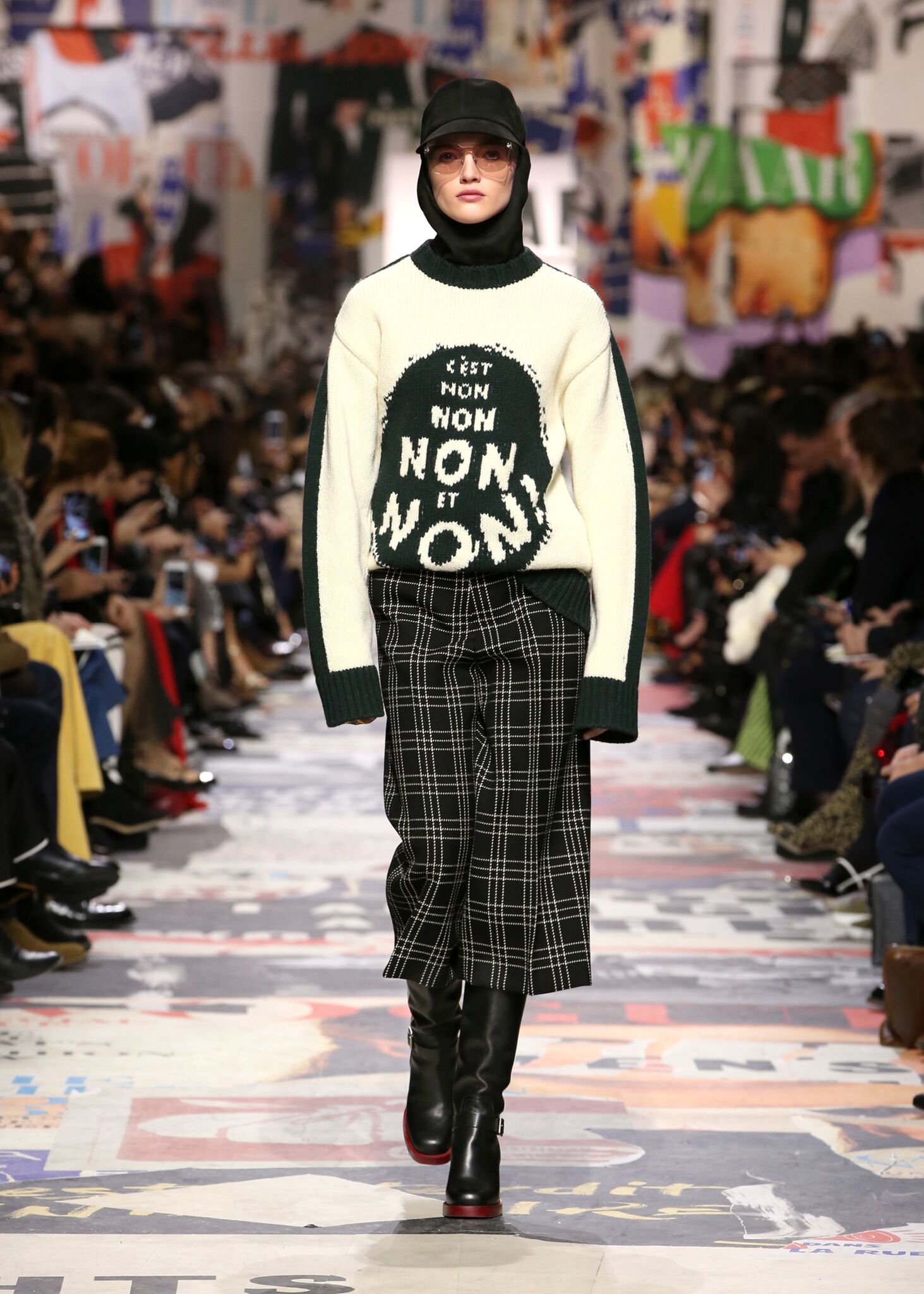 Key looks (Credit: Dior)
Finale image (Credit: Adrien Dirand)
Group shot (Credit: Christine Spengler for Dior)
Set images (Credit: Adrien Dirand)