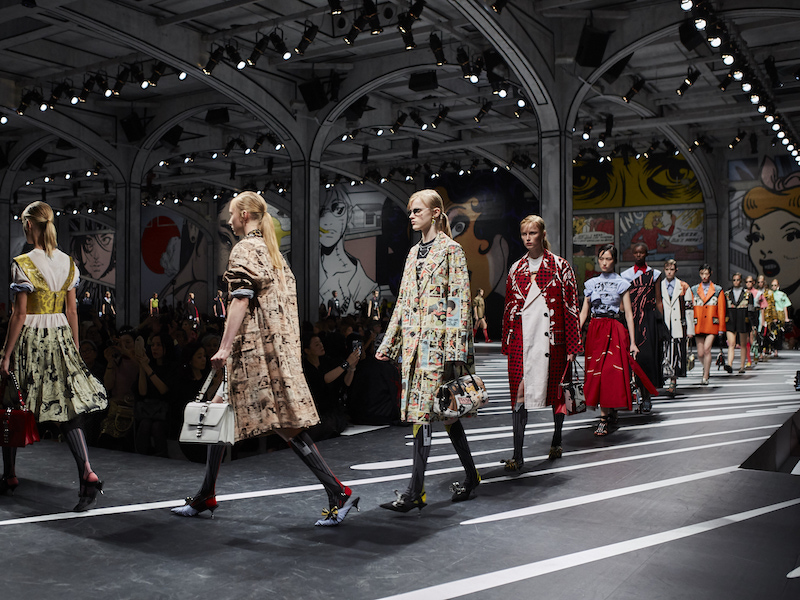 Preppy Prada: Spring/Summer 2018 Collection
Proper, victorian-style collections have been on trend this year and Prada has added to the list for both men and women.
In their recent Spring/Summer 18 show, Prada debuted a smart but casual collection. Prada redesigned the collared neckline, blazers, knee -high socks with loafers look. Complete with tomboyish features, the future of street style has never looked brighter.
With both a men's and women's collection, the high-end brand has created an assemblage with interchangeable pieces and a story of humanity behind each look.
"The ability to exchange stories makes us human."
Although the full collection was embodied in two different show-spaces, they both exhibited the same message. Storytelling through experiences in ones life, happy, sad and everything one could ever feel. Focusing in on the diversity and structure of the world, Prada set both venues as a comic book. With a focal point on all  the inhabitants of the world and what they go through on a daily basis.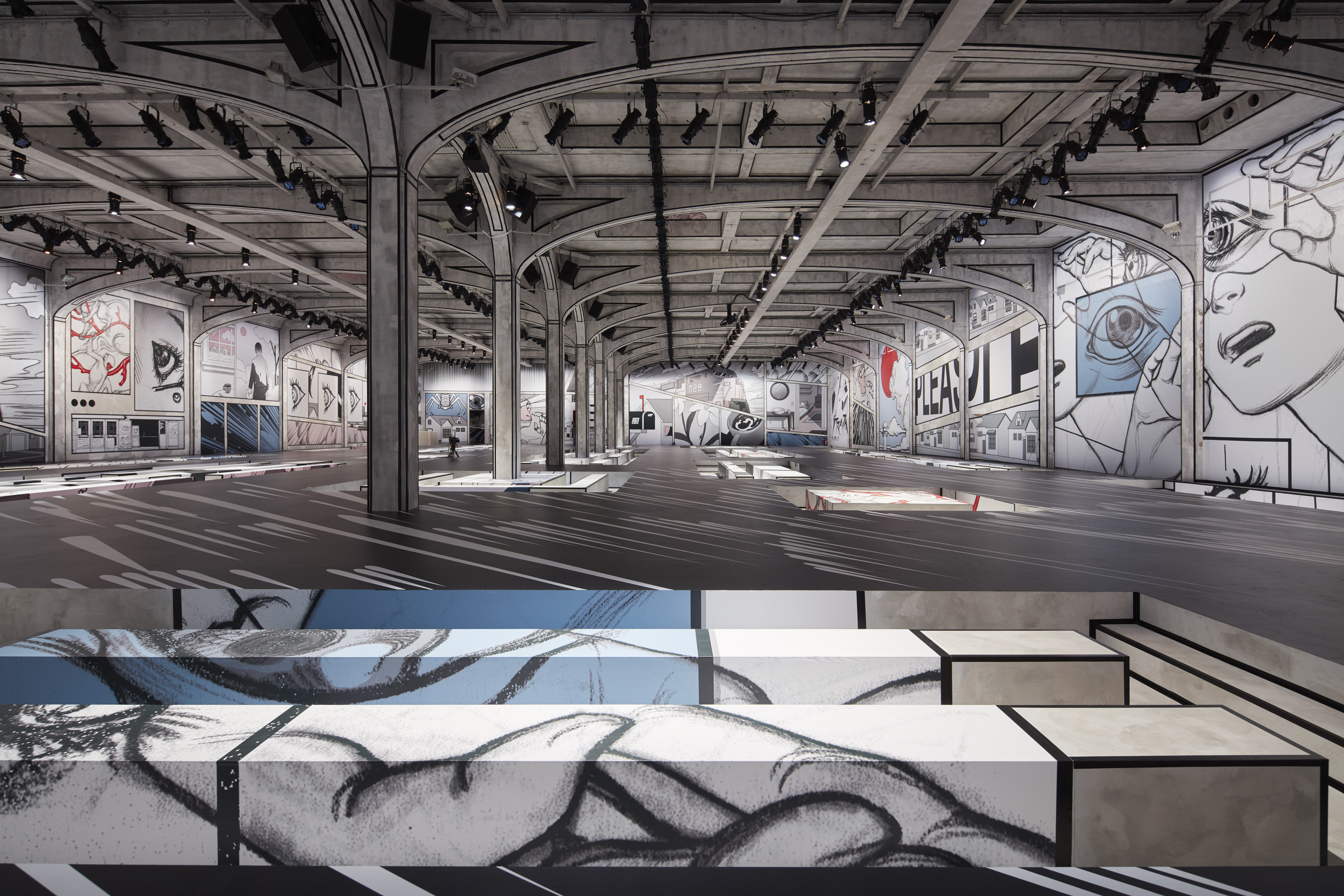 "Following the logic of comic strips and graphic novels, fragments of incomplete narratives cover all the visible surfaces, the black-edged architectural features providing the infrastructure for the storytelling."
Both collections rooted with comic designs, take modern culture and mix it with fashion and lifestyle. Something everyone can take and implement into their wardrobe and everyday style.
Here are our favorite looks from the Women's Collection:
 
 
 
 
 
 
 
And the Men's Collection: