Paul Smith presents refined formal tailoring for men this Autumn/Winter using rich textures and deep tones.
As featured on the catwalk at Paris Fashion Week, sharp suits have been cut from velvet fabric in a series of rich colours. High-shine panné velvet has been selected for its unique appearance and drape; it is a fabric that is more traditionally used in womenswear and also has a vintage feel that looks back to the earlier parts of Paul's career.
The suit jacket is matched with a new bootleg trouser shape that features frogmouth side pockets, which create a clean and elegant line to the trouser that is perfectly suited to eveningwear.
Panné velvet also crosses over into other areas of the collection as an accent on overshirts, jackets and trousers, which adds a formal feel to more essential styles.
Elsewhere in the collection, looks reminiscent of the tuxedo are seen at the beginning of the show and feature the mixing of fabrics such as satin and a subtle jacquard with dragonfly and frog motifs to add another refined element.
The influence of eveningwear is also seen in the jewel-tone tuxedo suits and luxurious accessories. Bib shirts offer unexpected detailing with ruffle or pleated fronts and fabrics are often sheer. These same traditional evening shirt details are worked into classic jackets and coats.
Here are our favouorit looks: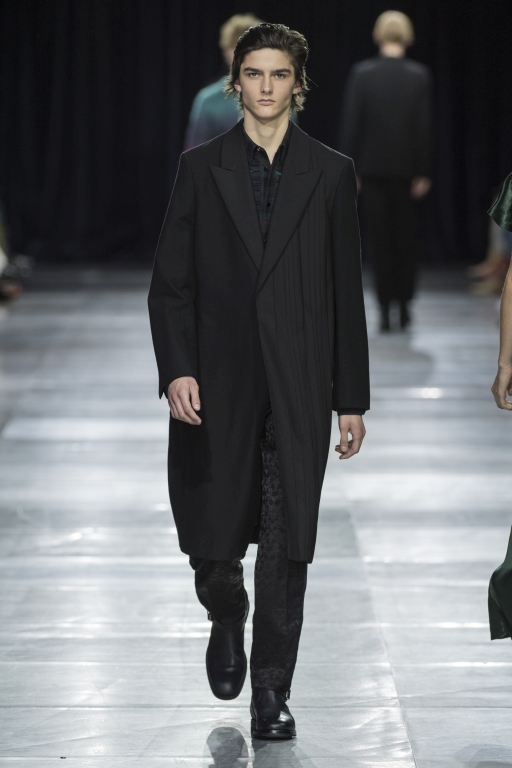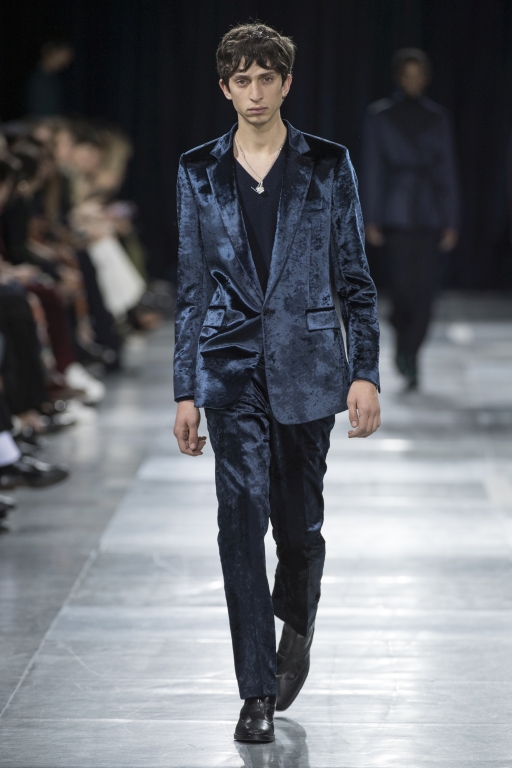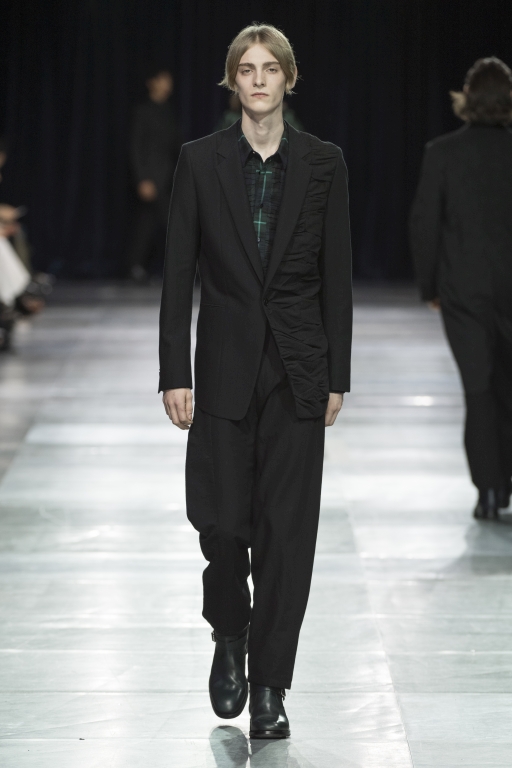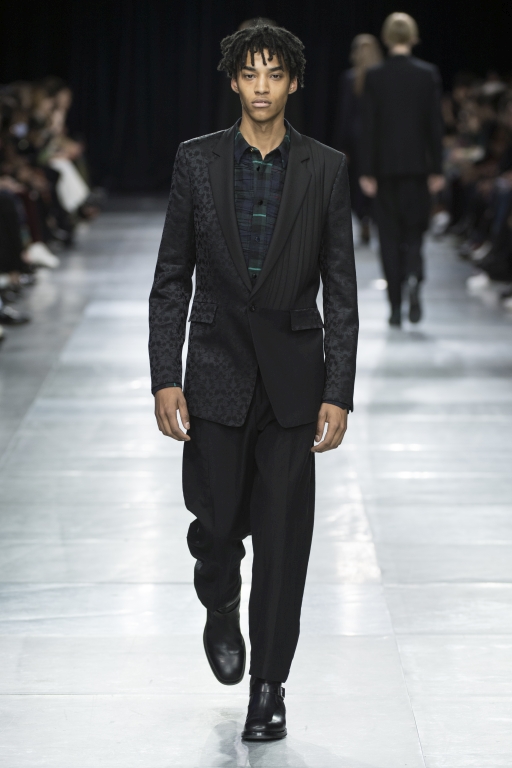 Credit:  Paul Smith