For his sophomore AW23 collection, presented at Paris fashion week in March, Off-White's arts and image director Ib Kamara sought inspiration from outer space. Now, his focus is set a little closer to home. "It's about going back to Off-White fundamentals," he told Vogue of his most recent Resort 2024 offering.
Entitled 'Homecoming', the collection itself was a melting pot of references that explored the tangled roots of modern American identity, and also the home of the late Off-White founder Virgil Abloh. Before Abloh's passing in November 2021, Kamara was already a part of the Off-White family and later became a clear choice for leading the brand's creative direction.
From basketball icons and 90s hip hop proportions, to cowboy-esque tailoring and city-scape prints; a veritable smorgasbord of references was perhaps the only authentic means of exploring this American influence. As Kamara explained, "As an indigenous African, I explored my take on an American perspective, and how we can link that to the first people of America."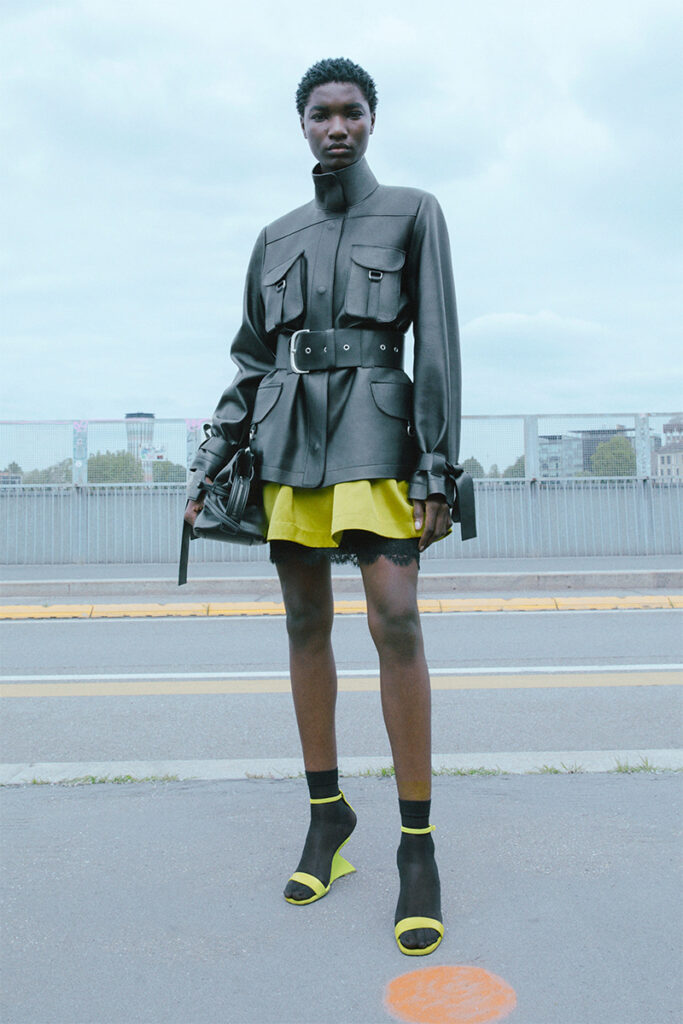 Particular highlights included see-through basketball jerseys and athleisure emblazoned with the number 23 (noticeably inspired by the brand's recent collaboration with the Chicago Bulls, where Michael Jordan famously sported a jersey with the same number), offset by delicate knitwear that clung to the body and romantic lace details across womenswear.
In Kamara's universe, America's corporate wardrobe just got a seriously haute upgrade. Strong, sexy tailoring provided a fresh contrast to baggier silhouettes, inspired by the likes of legendary Buffalo founder Ray Petri. Jackets featured detachable band details in a further nod to the great American Western, whilst black corsage-style chokers softened this new uniform. Off-White is all too familiar with the disruption of workwear staples, and Kamara continues to challenge this symbol of commercial America. Move over 'Mad Men', business attire now has a penchant for streetwear.
Not to be missed was an updated version of the brand's four-arrow logo; a subtle signal that Kamara, whilst continuing to honour the foundations laid by Abloh, is also committed to evolving.  New logos and motifs aside, the mission at Off-White remains straightforward with Kamara telling Vogue he remains dedicated to "exploring beautiful clothes that you want to wear."
In capturing a 21st century American sensibility, Ib Kamara's Resort 2024 collection translates a youth-fuelled and increasingly globalised identity – one that feels comfortable with opening up and evolving its own points of reference, and subsequently sharing these with the world.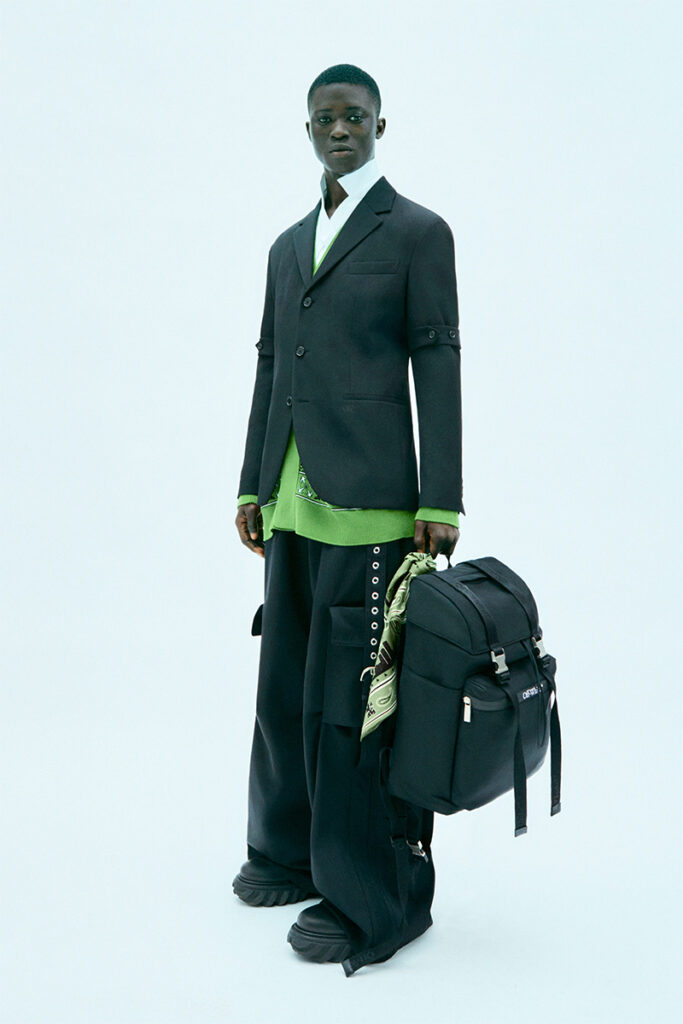 Image Credits: Off-White