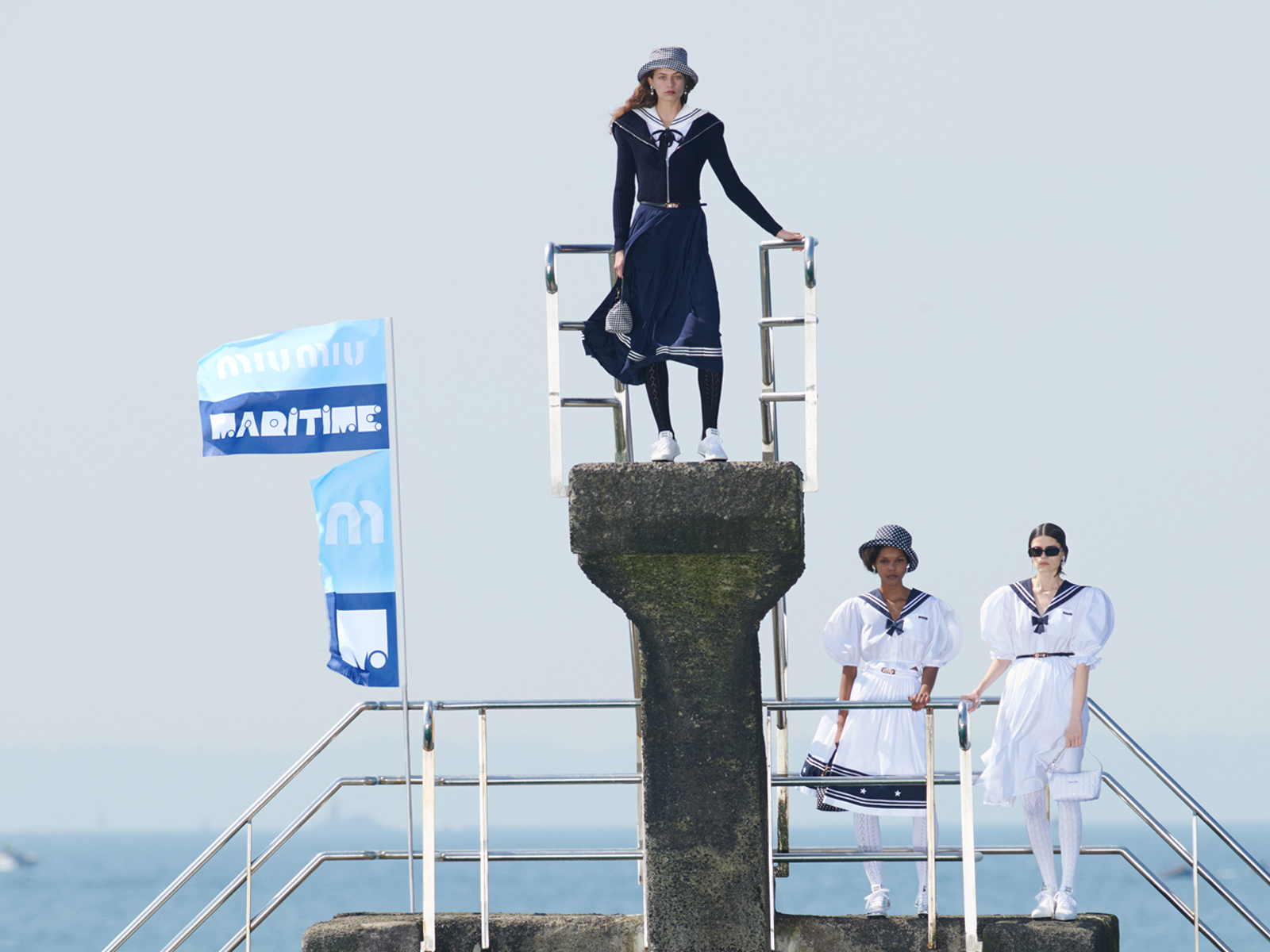 Miu Miu broadens the horizons with the latest Maritime collection
Anyone who considers themselves a true follower of Miuccia Prada's work should know by now that she isn't afraid of exploring a theme, topic, or a concept pulling her into a singular direction. The constant dissection and crisscrossing of such disparate references became something of a distinguishing characteristic of the creative director and a true badge of honor. In less skillful hands these streams of inspiration and conceptualization can lead to an endpoint that may seem gimmicky, or even worse, tacky, but when filtered through the Miu Miu's lens, the result becomes irresistibly fun and, deliciously campy.
The playful, saccharine viewpoint, archetypical of the brand, has been carefully cultivated ever since the brand's introduction and has occupied a truly unique segment of the fashion industry throughout its history. In an era marked by extreme caution, and perfectly calibrated trans-seasonal essentials, such commitment to the exploration of different territories while still staying true to the brand's singular identity feels like a welcome refreshment. The pieces within this collection are tied together by insignias and symbology originating from the nautical world, the blue and white stripes, the stars, the flappy colors, all of the elements which evoke the spirit of kinship, discovery, and youthfulness. There is an interesting interplay between the feminine and masculine elements, an air of uniformity and utilitarianism transformed with an unabashedly frilly approach. If this latest offering is any indication of Mrs. Prada's grasp of the current cultural zeitgeist, it's impossible to deny that she has her finger pressed firmly on the pulse.
Image credit: Miu Miu