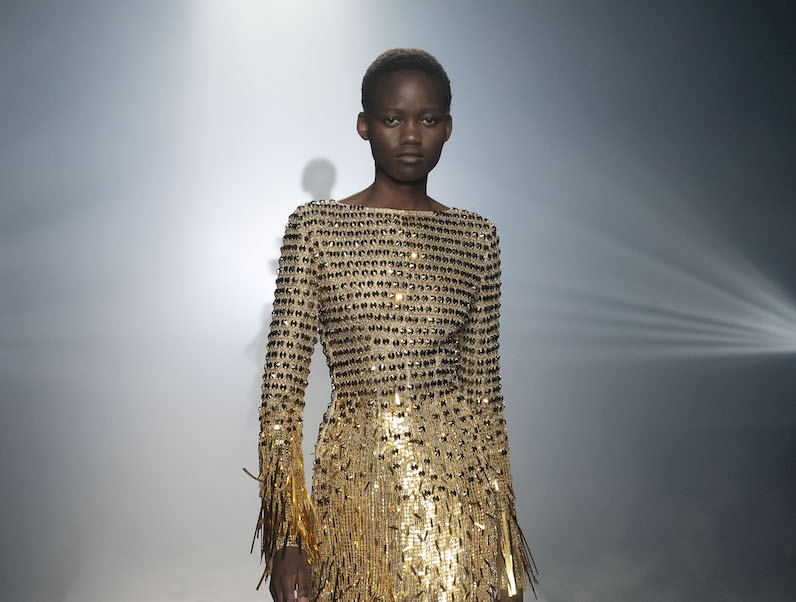 Alberta Ferretti – Between Fantasy And Reality
In her latest Fall/Winter 2021 collection presented at Milan Fashion Week, the Italian designer Alberta Ferretti takes the audience on a retrospective journey where she rediscovers a new side of womanhood. A modern-day woman who has a great desire to dream, although still unaware of what the future holds.
The idea of a simple hug, a gesture which has been denied to most people for over a year, becomes for the designer a revolutionary statement to the point where a new version of her fashion is born. Simple yet so powerful, as the new Alberta Ferretti woman.
"The present time thrives on dichotomies and contradictions. It asks for reassuring gestures while inciting decisive actions. The new Alberta Ferretti collection moves along this thin line. It is made of enveloping shapes, which embrace the body in the warmth of fuzzy, protective textures; flowing in curves. Even carrying a bag means hugging it. A new minimalism arises, grounded on platform boots with chunky glam heels; then, suddenly, the daring to sparkle explodes, without hesitation, into dreamy, nightly escapism.
[…]
Colors and materials underline this fluid movement. Black, dense and severe, and gunmetal gray dissolve into earthy tones of ochre, brown, beige, in touches of petrol green and olive, and then get back to the nocturnal sparkle of non-color, illuminated by sequins, lit by gold. As the flow progresses, fabrics pass from dense felts, flannels, and shearling wools, to leathers and suede, finally opening up to the softness of silk and transparencies. The result is a harmony of contrasts, a balance of decisive or reassuring gestures". Alberta Ferretti
Alberta adapts to the present and uses a new language to communicate: a language in which sensuality is enhanced by covering: for her next collection, Alberta Ferretti has created hoods, cloaks, and coats with enveloping volumes that transmit a feeling of softness just by looking at them. The trenches are structured, the shoulders wide and built, the necks high as well as high is the waist of the trousers cut male.
Images: Courtesy of Alberta Ferretti