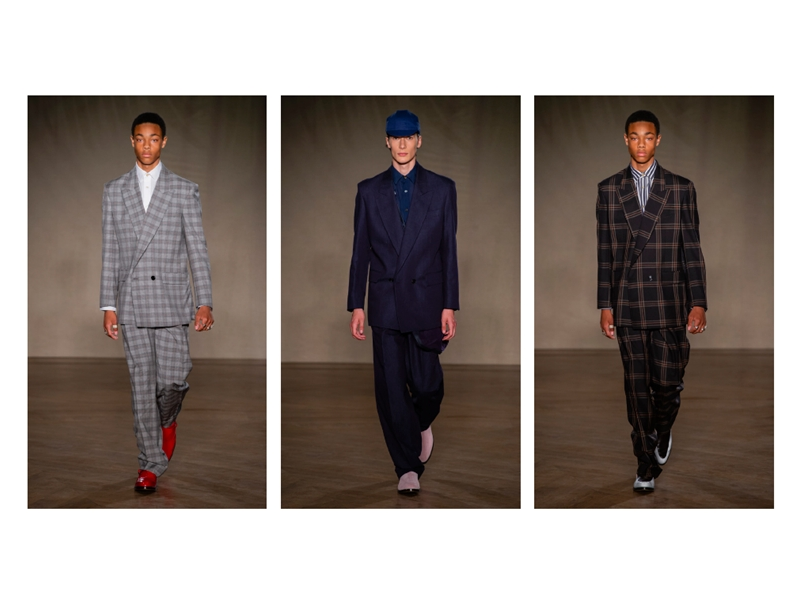 Men's Oversized Tailoring & Bold Checks with Paul Smith
The relationship between Paul and his father, Harold, serves as the main point of inspiration for spring/summer '19. This is most apparent in a series of photo prints that makes direct use of Paul and Harold's photographs. The idea is carried over into tailoring, where the mixing of 1950s and 1980s tailoring shapes serve as a reflection of the dialogue between the generations.
Exaggerated jacket shapes inspired by the 1980s stand out and create unique proportions. A new slim double-breasted jacket is constructed with a soft shoulder, a slimmer lapel and a low break. Another new jacket shape has strong shoulders and a straight side to create a bold and dramatic silhouette. These classic tailored pieces are matched with technical cycling jerseys and nylon layers nodding to the enduring legacy of stylist Ray Petri, who defined the iconic Buffalo aesthetic in the 1980s.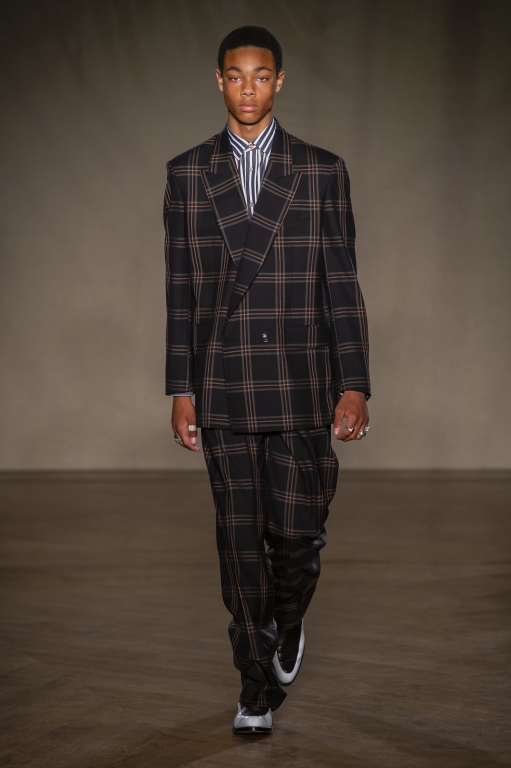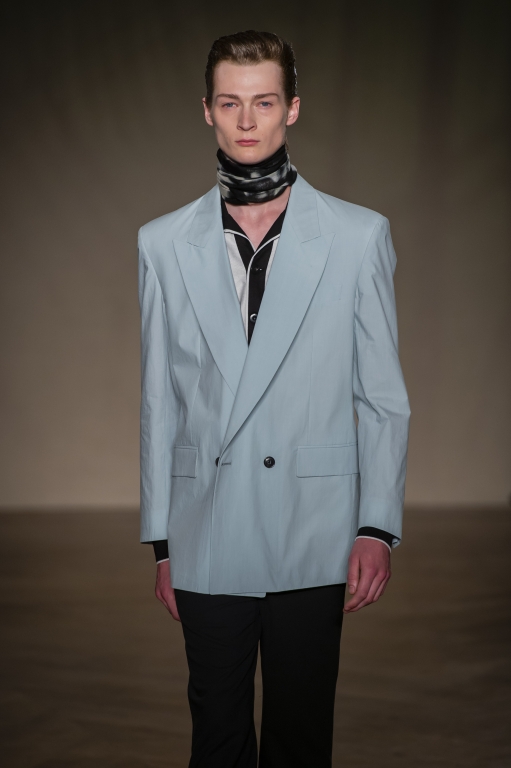 Tailoring fabric also continues to be important this season. Bold check patterns in muted colours take reference from John Lydon's Public Image Ltd period, while continuing Paul Smith's tradition of presenting innovative new takes on classic British tailoring cloth.
In addition to the recognisable fabrics, two new check-tailoring fabrics have been created exclusively for Paul Smith. The first is a navy base with a pink and red check design, while the second is a black base offset by a check pattern of grey and orange. These exclusive fabrics have been created for use on tailoring and outerwear, specifically cropped blouson jackets, macs and overcoats.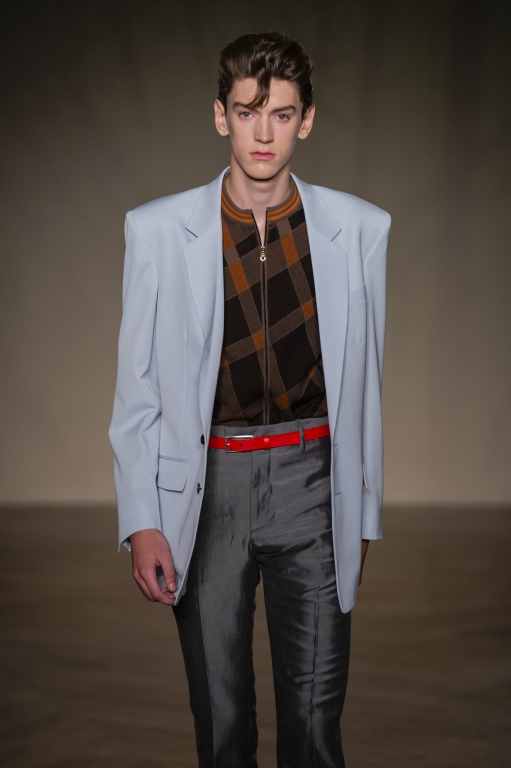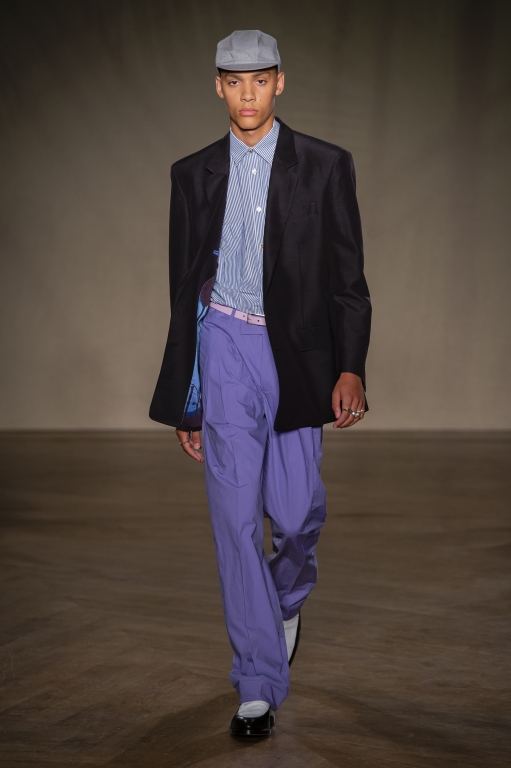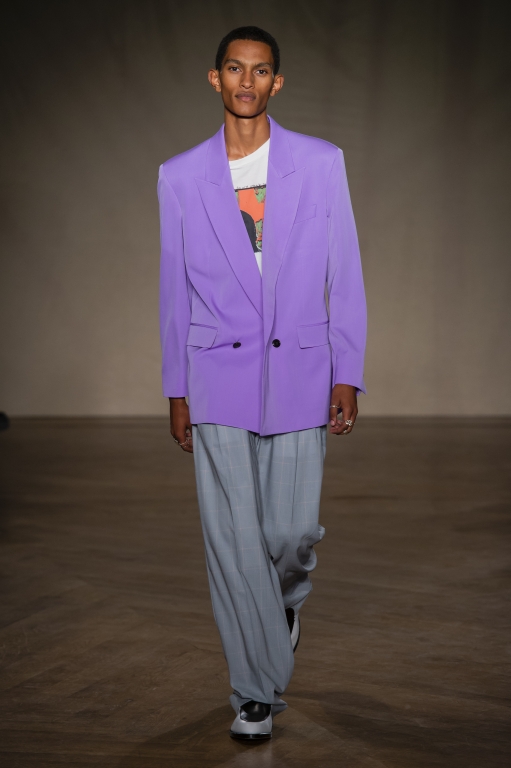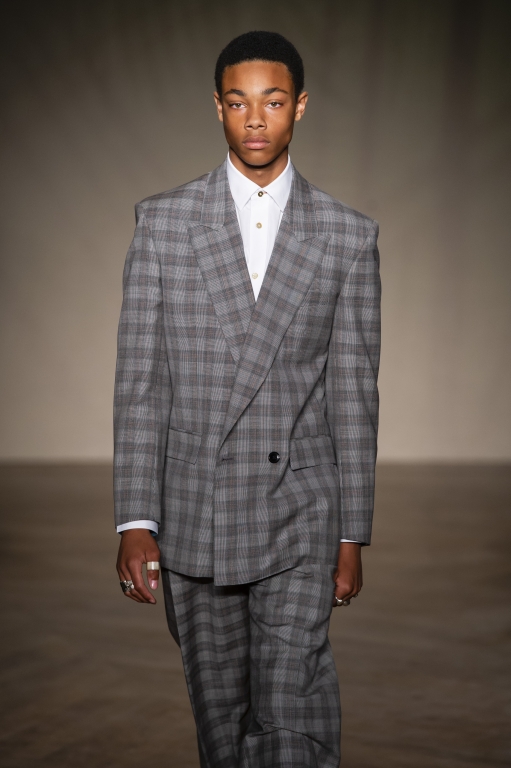 Credit: Paul Smith