After months of waiting the artistic creator of Louis Vuitton – Virgil Abloh finally presented the menswear collection SS19 for Louis Vuitton at the Paris Fashion Week.
The A-Z definition of terms and explanations of Ablohs ideas runs like a golden thread through the collection.
By using the narrative "The Wizard of Oz" as an inspiration, he created a magical atmosphere which was very emotional as well. The ombre rainbow catwalk at the gardens of the Palais – Royal, also known as a holographic archway representing dreams, which happens to be the motif in the Wizard of Oz, it provides a construct to the Fashion Show. Abloh uses Dorothy, the protagonist in the narrative as a metaphor. Dorothy is a farm girl from Midwest transported to the fantasy land Oz, where she experiences things beyond reach of imagination. In his vocabulary he speaks about the Irony – philosophy of the new generation – which represents the presence of Virgil Abloh at Louis Vuitton.
The 3000 people audience includes celebrities from the fashion industry such as Rihanna, Bella Hadid, Kanye West or Naomi Campbell and specially invited students.  The dual demographic wears the collection at hand.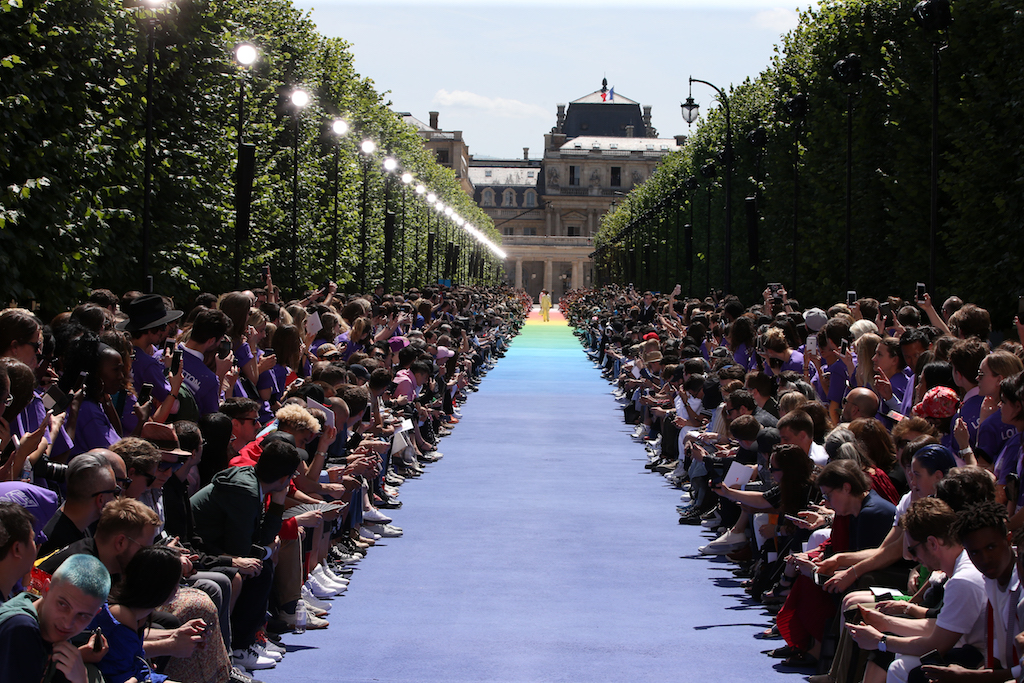 "Rationale" – the word which underlines the method of the Spring/Summer 2019 collection. The looks are designed and styled employing the construction of a top layer, a bottom layer, a mid-layer and an outer layer. The loose cut from most exquisitely fabrications and fine silk oversized shirting combined with the wide trousers pooled around the trainers are typical motifs for Louis Vuitton. With his signature facet shapes and silhouettes –  the graphic ornamentation no longer takes form of prints but evolves into insignia, handembroidered flocked and off the grid – hand placed original by Abloh.
The accessorizes are strapped around the thighs and clutched in gloves hand. Ceramics or unrarefied metals denoting a contrasting celebration of non-precious material.
See our favourite looks: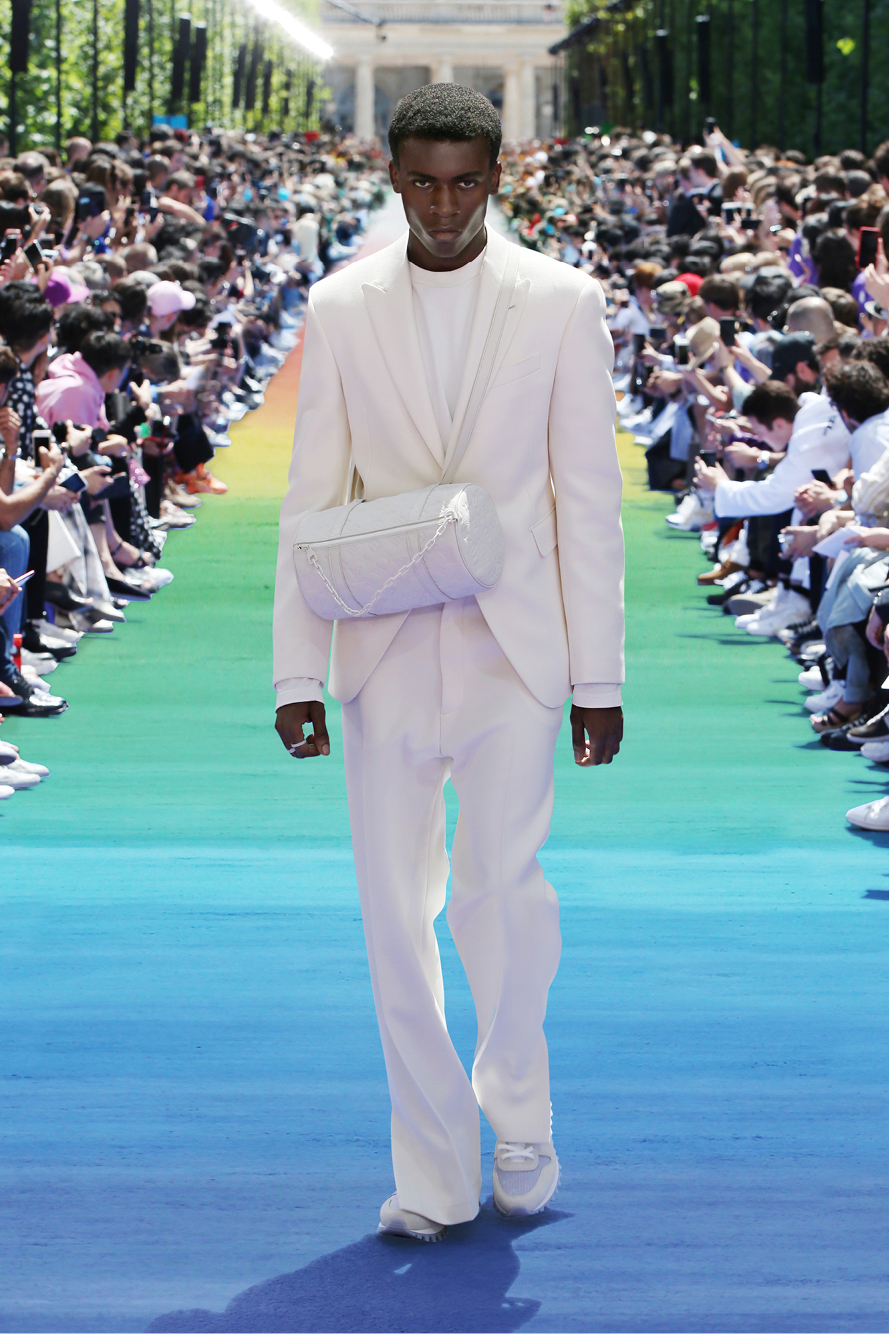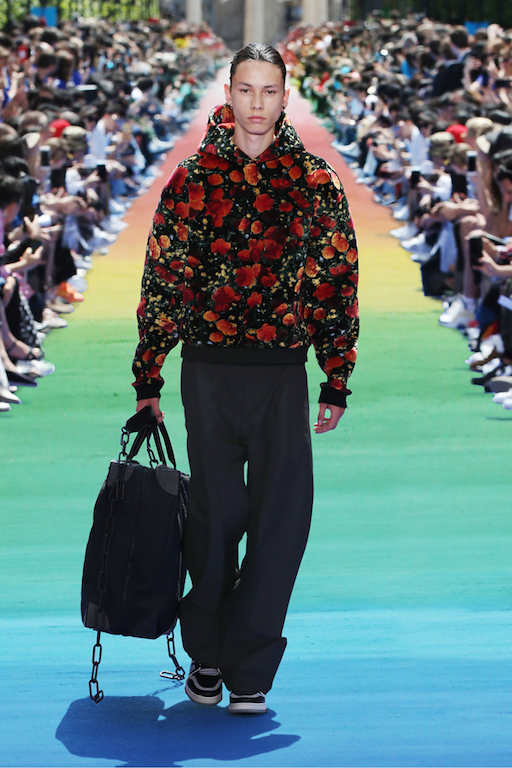 See the show here:
Credit: LOUIS VUITTON Men Collection Autumn-Winter 2018/2019 © Louis Vuitton – All rights reserved