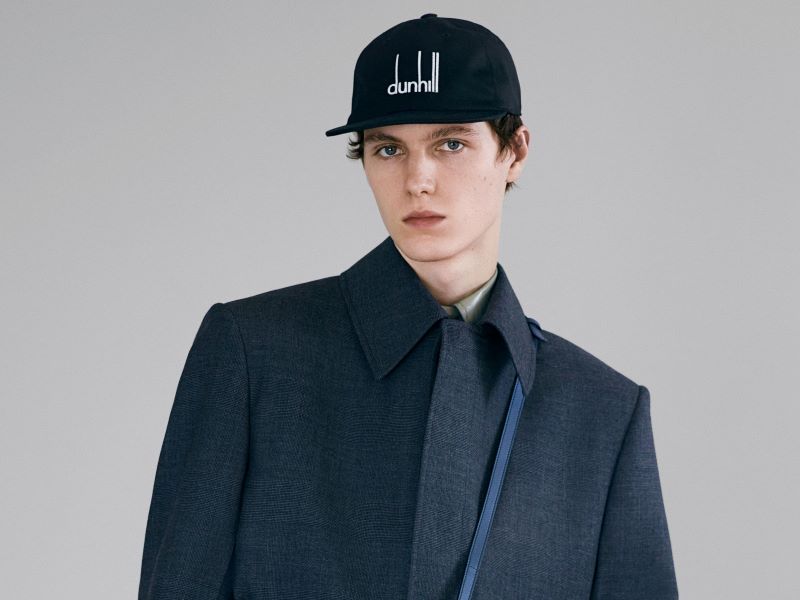 Dunhill – Merging The Playfulness Into Menswear
Classical British menswear brand Dunhill revealed a surprising new look in the London Fashion Week 2021. Mark Weston, the creative director of the brand has planned a big transformation for the brand in order to re-contextualise its modern identity in the last season's collection. And this time, he pushed forward a more personalized design, the accessorize is very interesting in particular. The cross-body leather bags with a slight feminine beauty conveys a sort of communication between traditional menswear and the current trend of unisex.
Through the look book of Dunhill's new collection, it shows a strong ambition in individuality, each piece was highly focused on, rather than getting combined as a general theme. The signature style of Dunhill contains a strong sense of multiplicity, with abstract styles like seat strap shoes and wrap jacket, all completed by their special design sensibility of tailoring.
As Weston claimed: "Things are brought together in that very British way: scruffily stylish confidence. It is a balance between moments of naivety and playfulness, against sophistication; it's about masculinity, not whimsy." Indeed, the design speaks uniquely, as one of the high-end menswear brands, Dunhill is committed to challenging people's definition of luxury, with a heartfelt appreciation of culture, travel and craftmanship, the open-minded concept and combination of masculinity and smart-casual style are simple and impactive.
Image Credit: Dunhill