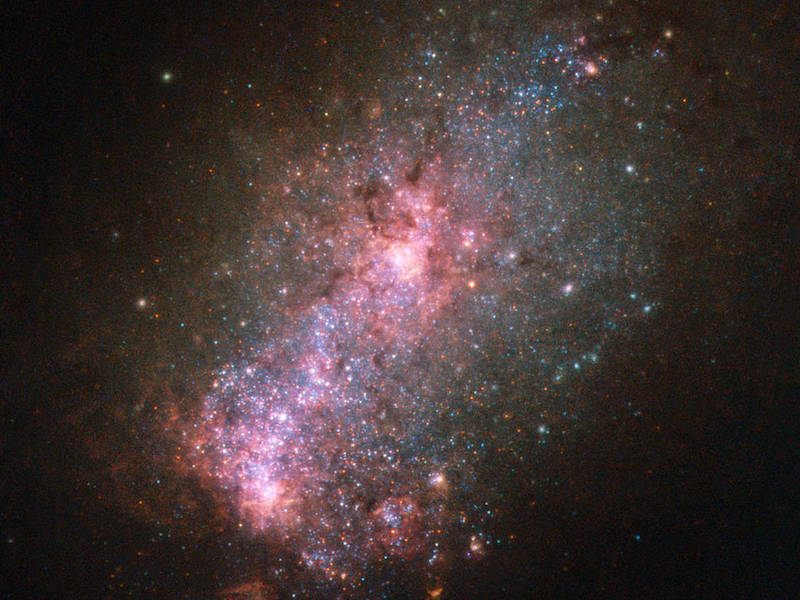 Let's unlock life – Your stars for May 2017
Astrological Footprint by Claudia Vannini
May, 2017
Let's unlock life? This is the promise for May with the Lunar Node benefited. Easy to act with amazing ideas. Changes in Governments. Exchange of names, exchange of positions and surprises in the public sector. Will we have a new global leader coming up with great solutions? It's possible! Uranus and Saturn act to make the path clear. We are able to look at our trajectory and make necessary adjustments. Everything is real and there are safe bases for change. Extremely beneficial to the Planet. Take a look how your life changes in this New World Moment.
Aries
Success and financial expansion for you. Your communication goes through a special moment. You find out the best ways to make money and grow in your profession. Launch your projects after 25th. Studies and legal pendings find resolution. Use your mental energy to, until the 20th, increase your productivity. Health is good and the neck requires massage and physiotherapy. Balanced Home.
Love: Singles and married people live a happy month with a lot of sensuality. Passion on the rise.
Taurus
Prosperity and career success. You live a glorious phase and organize your life. Mercury and Mars positively influence your sign. In addition to strength for material achievements, the people around you collaborate and put you in the right places. The Sun collaborates with increased vital energy and you do not stop. You're pure health. This good vibration contaminates the other signs and everyone wants you around.
Love: Tense phase with disagreements for singles and committed.
Gemini
Independence and happiness with support from Mars. Your mind works fast and communication is the high point. Studying a new theme brings great results. Friends help and suggest you work to various partners. It's a good time for a job change. Take advantage until the 10th to earn money. Then everything goes back to flowing after the 25th. The last week of the month is prosperous, stay tuned. Health is balanced and the home is not the focus of your interest.
Love: This is no time to define the love life.
Cancer
Good time for the professional life. The financial increase comes from good networking. Expand your area of activity and count on the help of friends. Your health is having a great time. It's a peak of energy, unlike anything you've been living since last year. Give back the positivity of this moment with humanitarian activities and be present at meetings and parties. Share your achievements.
Love: Stagnated period for married and single. The affective relations become cold, don´t press it.
Leo
Prosperity on the rise! Money comes naturally. You are suggested by friends for good work and increase your gains suddenly. Your name is in evidence. Attention to your conduct in the personal life. Traveling, studying and speculating are beneficial themes in May. Keep a financial reserve for an extra expense. It is part of the energy balance. Even so, profits outweigh expenses. Health is good.
Love: There are no benefits in love because your goals are far from the heart.
Virgo
Mars creates the perfect setting for professional success. Time to expand the area or seek a new job. You realize that it is a phase of prosperity and greater confidence in yourself. Enjoy this month to close down debts and financing. Remember to deepen your studies. As you work hard, you may feel the physical body being weakened after the 20th. Rest and meditate.
Love: Great time for married couples. Singles live amazing encounters at work or school.
Libra
Money exists for you but only arrives after the 20th. Organize yourself for financial standstill and be detailed with your expenses. You go through a period of personal transformation. You are a new person, with new ideals. If you have to eliminate an addiction, habit or relationship, this is the time. Stable health. Contacts with other countries are welcome.
Love: A positive phase to live a love beyond the sea or fall in love with someone from your religious group.
Scorpio
You turn your eyes to the professional life. You were worried about organizing yourself emotionally. But money is now your focus when you realize you will be back on projects and negotiations. The month is positive for finances. Your health is good, but keep a healthy menu. Include detox juices and fresh foods. Massages are welcome at home too.
Love: Excellent stage for fast and adventure-filled romances.
Sagittarius
Get ready to work harder. The money comes until the 20th. Then everything is still. Saturn imposes barriers. Get organized and make the big changes for another time. Call the family and ask for help. Many issues are solved by others and you feel you have  less power. It's a phase. Your health is shaken by your emotions. Expand your faith and seek alternative treatments. Get close to nature.
Love: Good moments after the 3rd, The romances started now can become marriage.
Capricorn
Excellent month for career and financial life. Health also improves. With the support of Venus, you broaden your view of the profession. This is a good time to find a new job. Home is benefited. The family unites and the work developed through the Home gives good results. Happy moments give you courage and restore your faith.
Love: For the married, the moment is neutral and stable. Singles live in hectic moments with good opportunities in groups of friends.
Aquarius
May has good chances for profits and business. Everything happens after the 20th, so organize your expenses. You already know that the money comes late. Sales are benefited in May. Your Home is balanced. Physical health is going through a good time, while emotions ask for reassessment. It's a good month to solve past problems and overcome traumas.
Love: Increased sexual rhythm and the search for a partner who knows how to have fun like you.
Pisces
Excellent month for business, sales and advertising made by social networks. This is the strong point for cash inflow. There is a chance for a promotion or a new job. Your health weakens. Emotionally you become unstable. Look for activities that improve your mood and  take good care of your neck. Family life is stable and you can work well from Home.
Love: There are news in this sector. Loves occur at work or at school. Good communication is the key."
Astrological Footprint by ClaudiaVannini
Image Credit: NASA