New York-based label Khaite is synonymous with subtle power, imposing silhouettes, and authoritative style. It should come as no surprise that founder and Creative Director Catherine Holstein was named Women's Designer of the Year in 2022 by the Council of Fashion Designers of America.
Holstein's designs serve as a point of desire for those who decline an overtly feminine wardrobe, yet remain in search of a certain softness. A celebrity favourite, the brand joins an elite roster of labels geared towards an 'everyday' luxury.
For Resort 2024 looks were both feminine and even ethereal, but with a welcome dose of matrix-inspired futurism. It's a testament to the brand's roots in balancing identity. "Khaite has always carried balance — soft and sharp, masculine and feminine, structured and fluid — but each season represents that balance in a different way and continues to mature and evolve over time," said Holstein in a conversation with WWD.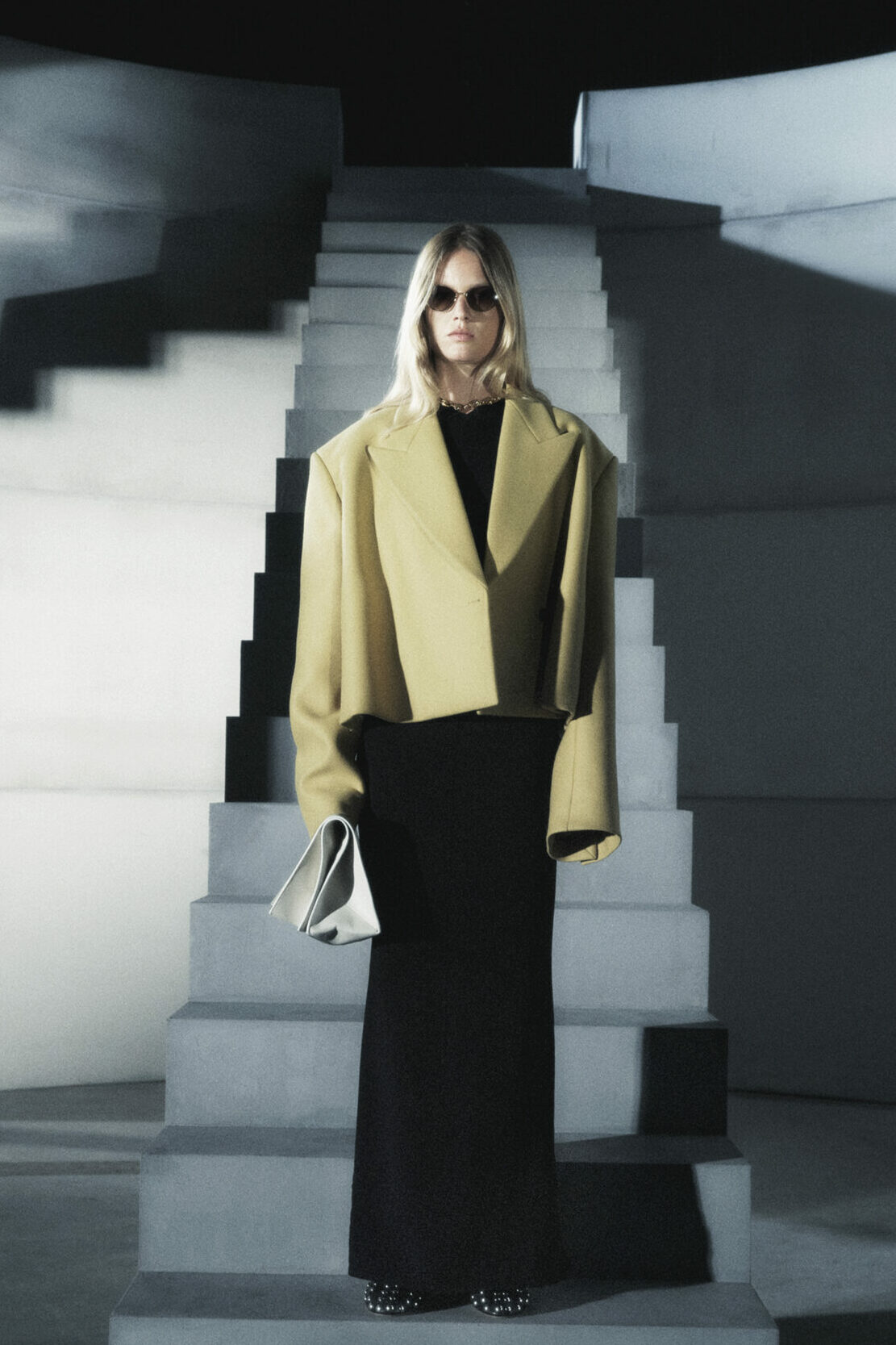 Whilst the majority of outerwear adopted a signature Khaite silhouette — broad, boxy shoulders with a cropped waist — others took on a sharper, military-inspired reference with fitted waists, funnel necks and statement buttons. Buttery leather, doubled up à la Khaite devotee Katie Holmes, felt infinitely more refined than the typical 'bikercore' aesthetic; Resort 2024 was all the more sleek and steely.
By contrast, ruffled silk and draped organza provided a romantic relief in the collection, particularly in its maxi-length editions. A capsule of printed cupro dresses, featuring the new Scenic Ladies Print, evoked images of leisure as commonly depicted in Chinoiserie, but against the backdrop of New York City.
Accessories at Khaite provide the ultimate expression in Luxury. The slouchy River boot (in both suede and leather iterations) is likely to become a seasonal staple for the metropolitan 'cool girl', whilst its throw-it-all-in Lotus tote bags are guaranteed to silence any remaining critics of the 'ludicrously capacious' bag, as dubbed in HBO's Succession.
With an abundance of sheer materials, floating hemlines, and a touch of the romantic, Holstein gently reminds us of the relaxed differentiation when it comes to Resort. Nevertheless, the spirit of strength and elegance that is so integral to Khaite remains unmistakable regardless of season.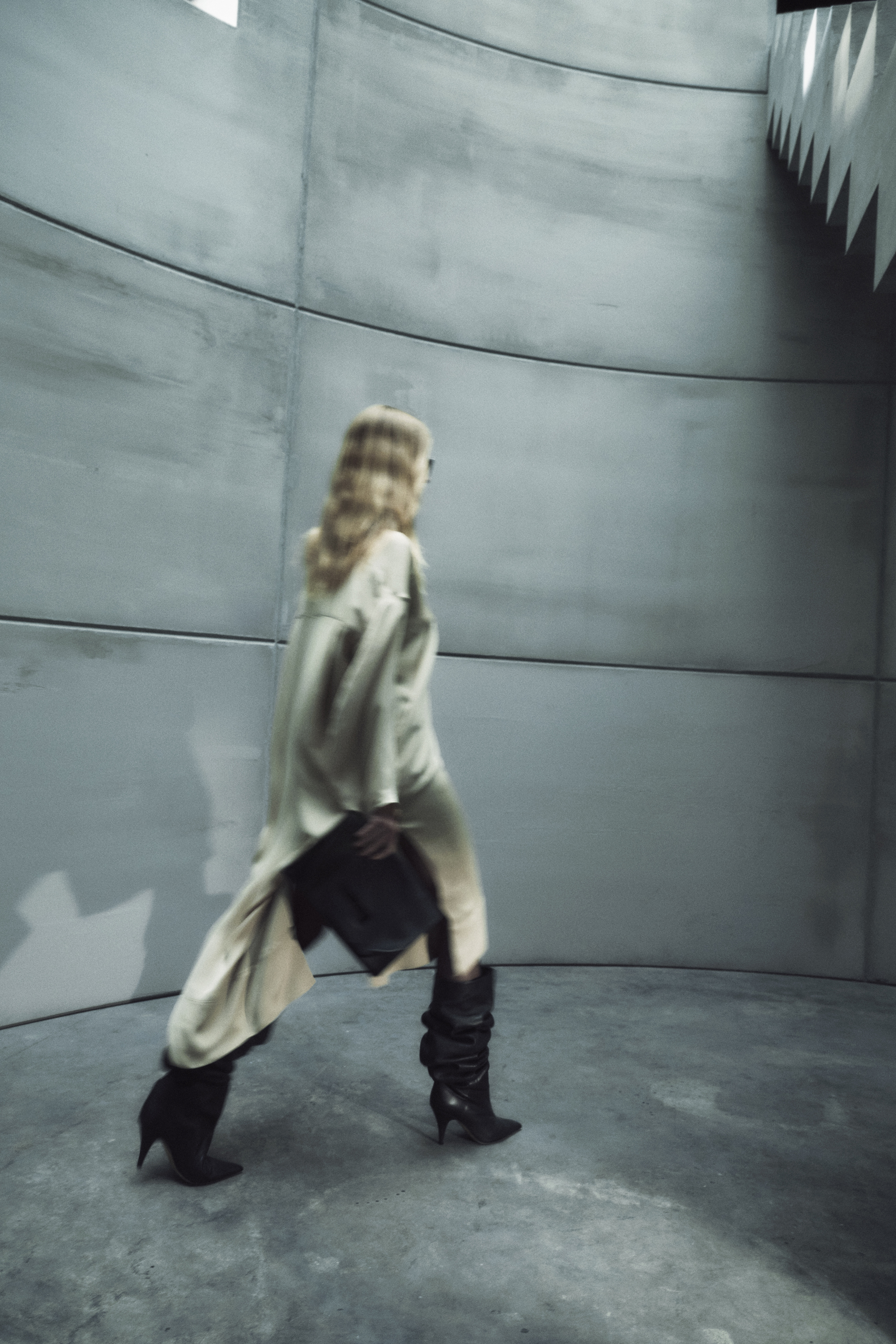 Image Credits: Khaite