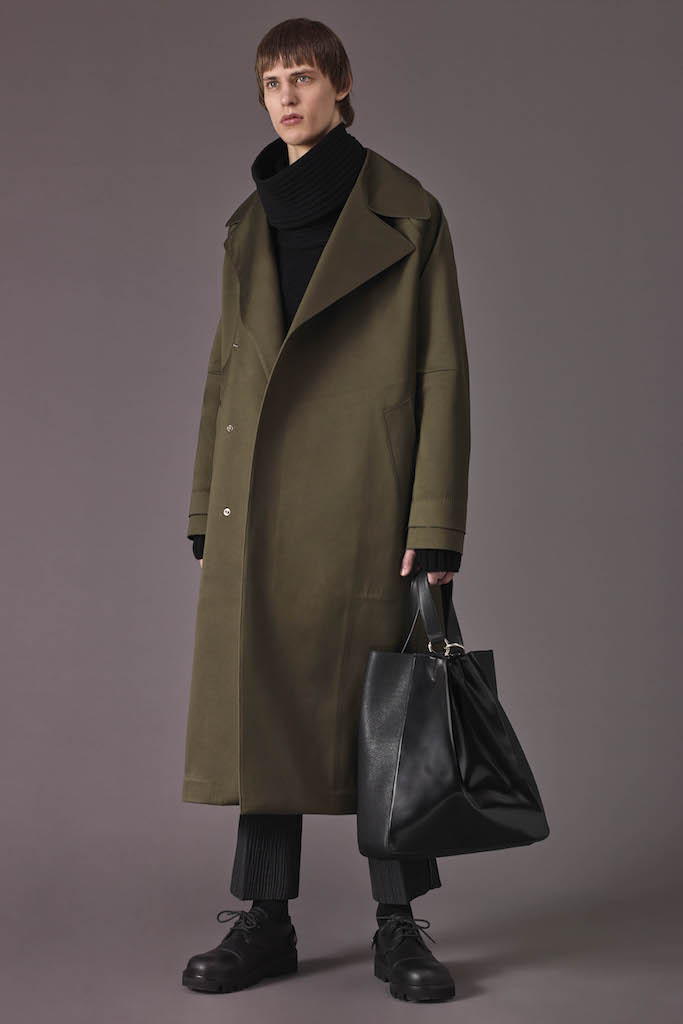 Independent People – JIL SANDER Men's Fall/Winter 2017 Collection
The JIL SANDER Men's Fall/Winter 2017 Collection gets inspiration from the book "Independent People" by Nobel Prize winner Icelandic author Halldor Laxness.
The book describes the uneven fight between humans against a powerful and merciless nature such as the Icelandic one.

The colors are the one from the Icelandic landscape, from chalk grey to yellow. Coats, parkas, heavy felts and comfortable shapes – declined in different colors like ice, brown or lava – are designed to face the Nordic winter. The coats and the blousons, that are put together by big velcro stripes, are made of military cotton satin and heat-sealed waterproof wool.
Prints take inspiration from glitch art, a technique based on the pattern error which creates a partial or total disintegration of the image.
Here are our favorite looks:
Credit: PR