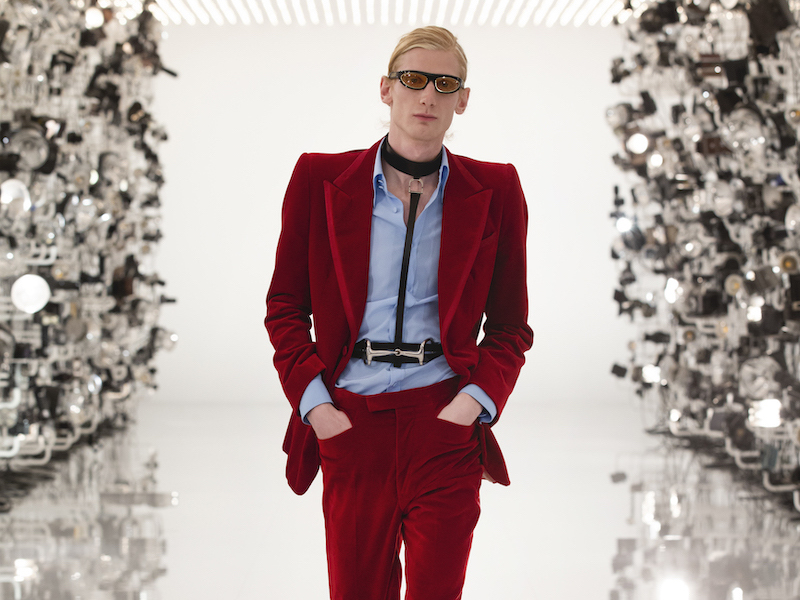 Gucci Aria: Celebrating Rebirth
Yesterday the house of Gucci presented its latest collection, Gucci Aria, in collaboration with Balenciaga.
This collection marks the 100th anniversary of the Italian house, and throughout the short film that was used to present the final project (directed by Floria Sigismondi), we can spot various references which pay homage to the history of the Gucci legacy.
The collection rotates around the theme of "rebirth", how ideas can change and evolve. Alessandro Michele quotes poet Emily Dickinson when she says: "Nature is a haunted house, but art is a house that tries to be haunted".
The short film opens up with the image of the "Savoy Club" which is itself a multifaceted reference to the life of Guccio Gucci. Founder of the Gucci house, in the early days of his career Guccio worked at the prestigious Hotel Savoy in London before creating the brand we know today. That will be the defining moment for Guccio Gucci, who will later state that this experience helped him develop an eye for luxury and understand what this specific audience researched and wanted.
Two worlds collided together, giving birth to designs the embody the unmistakable Gucci pattern and the iconic Balenciaga shapes. Two of the main show stoppers were the heart bag covered with diamonds and the multiple references drawn from the equestrian world.
"… I have plundered the nonconformist rigor of Demna Gvasalia and the sexual tension of Tom Ford; I have lingered over the anthropological implications of what shines, working on the brightness of fabrics; I have celebrated the equestrian world of Gucci transfiguring it into a fetish cosmogony; I have sublimated Marilyn Monroe's silhouette and old Hollywood's glamour; I sabotaged the discreet charm of the bourgeoisie and the codes of men's tailoring" says Alessandro Micheli.
Credits: Courtesy of Gucci