Closing out Copenhagen Fashion Week SS24 were the perpetually cool Ganni girls. United in a fiercely futuristic stomp down the runway, they sported none other than the Danish brand's latest collaboration with sportswear giant — and home of the so-called 'dad shoe' — New Balance. First coined by Danish supermodel Helena Christensen, the 'Ganni girl' label has grown to symbolise a unique style set with a global reach. It's not simply about the Ganni wardrobe, but rather the uncomplicated, fun-loving spirit embodied by the wearer.
The limited edition drop marks the second occasion of which the labels have joined forces. This time around though, it's all about channelling a distinctly 2000s style with an injection of futurism.
The ever popular NB 1906R now comes in two performance-inspired colourways, including Blazing Yellow and the more understated Egret, meanwhile the RC30 Trackster is available in a contrasting black and yellow. "Our second collaboration is similarly bold to our first, but tells a whole new story. We can't wait for users to get a taste of this next iteration", says New Balance's Marketing Manager Lauren Fitzsimmons.
Across the SS24 runway, models paired their sneakers with midi-length dresses and sheer ankle socks, whilst shoe laces came embellished with dazzling butterfly clips in a nod to Ganni's newly acquired logo. The shoes themselves aided an undeniable sense of 'Scandi-proofed' practicality to an otherwise hyper-feminine silhouette.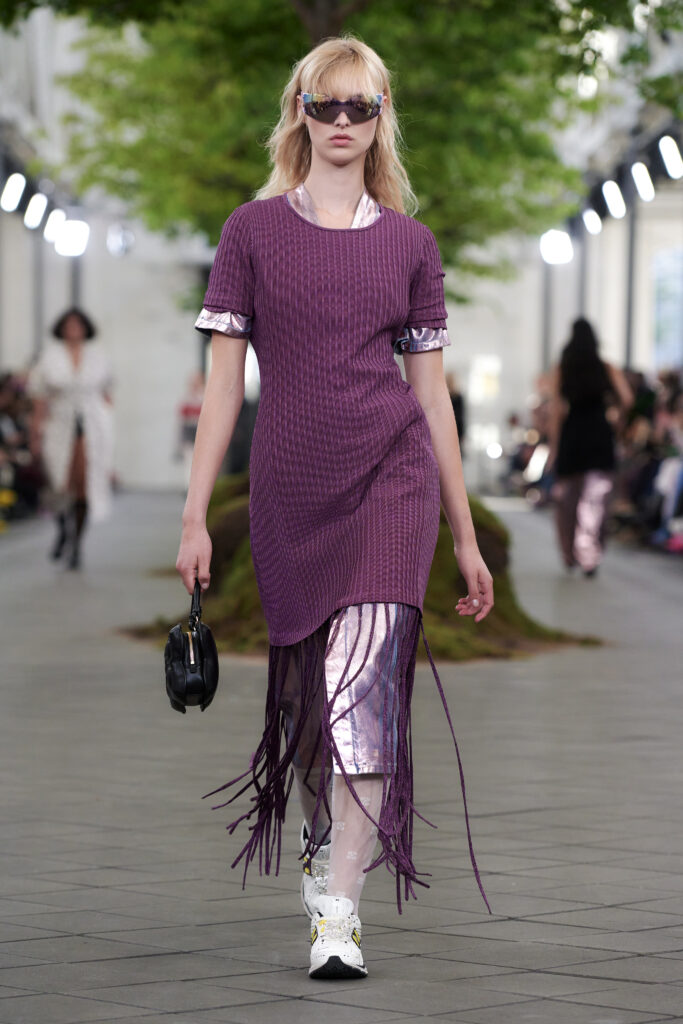 Taking on an infamous shape like the NB 1906R is no mean feat, but Ganni will forever be a master of contrasts; infusing its own ethereal and frolicsome DNA with New Balance's distinctive codes in a way that appears effortlessly thrown together. It's an approach that perfectly encapsulates the spirit of the Ganni girl, whose style simultaneously prioritises play and practicality.
In celebration of their second collaboration, the two brands wrapped up Fashion Week with a party at Copenhagen hotspot Apollo Bar, bringing together the Ganni x New Balance community with some of the city's best DJs and creatives. It speaks to the passion and synergy that exists between the two, as Ganni's Creative Director Ditte Reffstrup enthuses "I love to collaborate with people and reach new creative heights together. I can't wait to dance in the new styles!"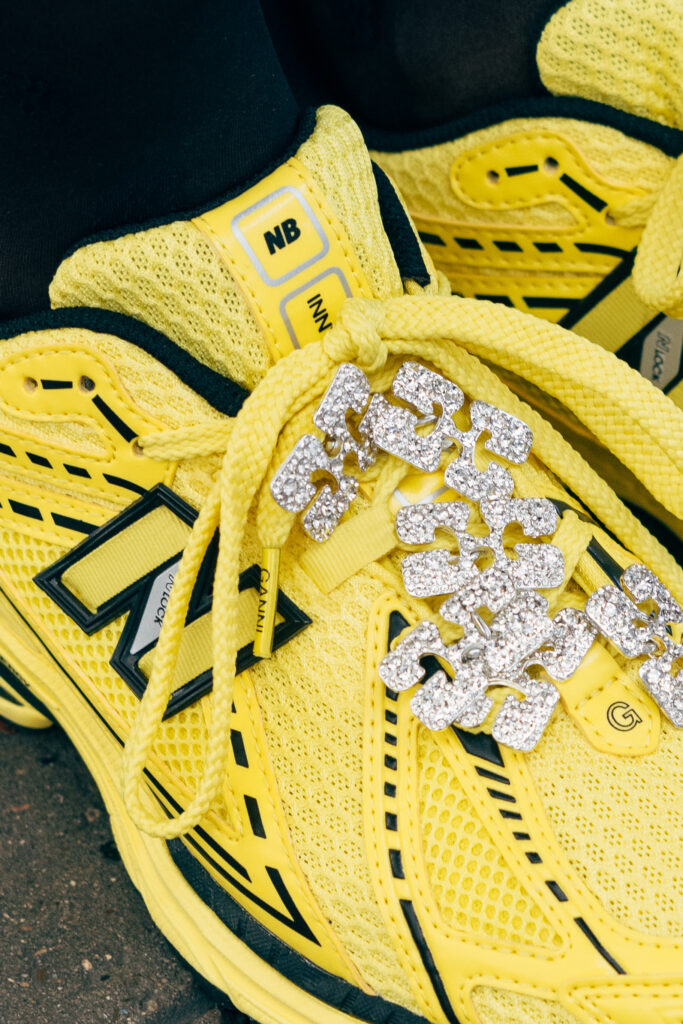 Available from the 16th of August, the GANNI x New Balance 2.0 sneakers are available in sizes EU36 to EU45.5. The inclusive sizing range makes this a style for all, regardless of gender.
Image Credits: GANNI