PAL ZILERI Fall Winter 2016 – 2017 Collection
SARTORIAL EXPERTISE MEETS GRAPHIC MODERNITY
A journey in the city from dawn to dark
Milan, January 2016 – The Pal Zileri Fall/Winter 2016 collection perfectly captures the new spirit of the Italian men's brand as it looks to the future with a dynamic and inspiring energy.
Championing an effortless creative vision of luxe fashion, Pal Zileri reinvents its house classics with a hint of glamour, seamlessly mismatching lean tailoring, high-end sportswear, sartorial details and bonded leather pieces to contemporary effect. A selection of standout separates, highlighted by recurring sparkles of Lurex, for daring and active men eager to think out of the box, from dawn to dark.
Fall's symmetries, geometries and chromatic nuances are inspired by Bauhaus artist JosefAlbers, whose countless variations on the square have filled art galleries.
The graphic effects are defined by geometric quilting, mainly on the outerwear, or optical jacquard patterns with a 3D effect on traditional wools. Suits are revved up with shaded effects or Lurex knits. The creative layering offsets a play of volumes – fitted jackets over a shimmering turtleneck and ath-leisure sartorial gym pants or bonded leather biker jackets over slouchy suits. And still, a host of colored round-shouldered jackets and O-shape coats show a work-into-week-end versatility.
In tonal or bold contrasts, the palette veers from sky and midnight blue, ink black, rusty brown, olive green, camel and dark lavender.
Never too classic or predictable, evening dressing leaves ample room to personal mixingand- matching for a contemporary after-dark look. A case in point? A zipped coat with swakara details over a tuxedo jacket and sartorial gym pants.
All, complemented by felted wool skull caps, rugged-soled ankle-boots, sleek calfskin totes and practical back-packs. The new Pal Zileri brand philosophy is called "Avant-Craft", a custom-coined term that represents the forward-looking mix of craftsmanship and a contemporary vision that distinguishes this label. Thanks to this balance of experience and technology, Pal Zileri's sartorial excellence gains a cool edge and a modern urban twist. The brand is deeply intertwined with the Veneto region, the house's headquarters since 1970, as well as a fervent cradle for luxury men's wear and home to visionary architect Andrea Palladio.

Here are our favorite looks: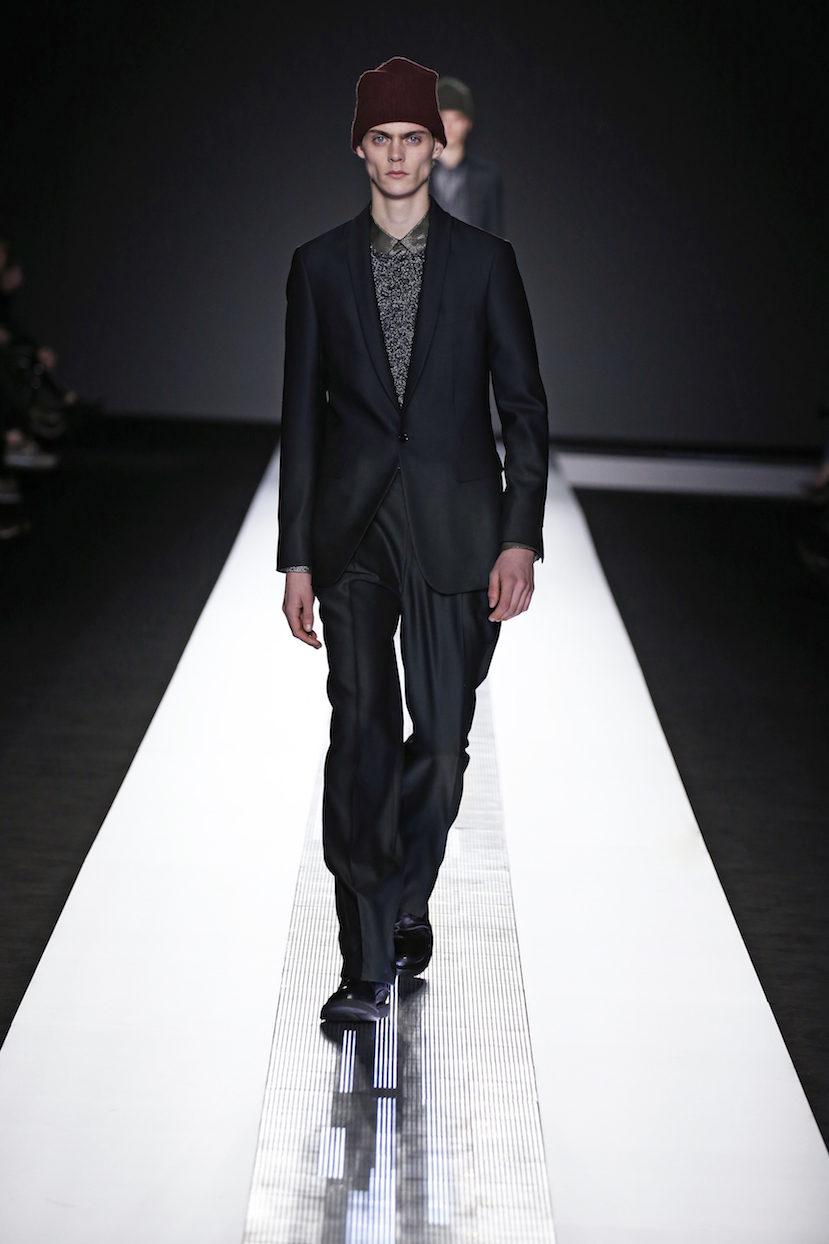 Credit: PR