Fendi Unveils Their Spring-Summer 2024 Collection During MFW
Fendi recently showcased their Spring-Summer 2024 collection during Milan Fashion Week and this season the brand brought a sense of Roman freedom, honing into the imperfections that grace human perfection.
This collection spoke of the luxury in clothes that emanate comfort and quiet confidence. Duality was a key concept this season with thematics constituting both pragmatism and playfulness as well as masculine tailoring and materials.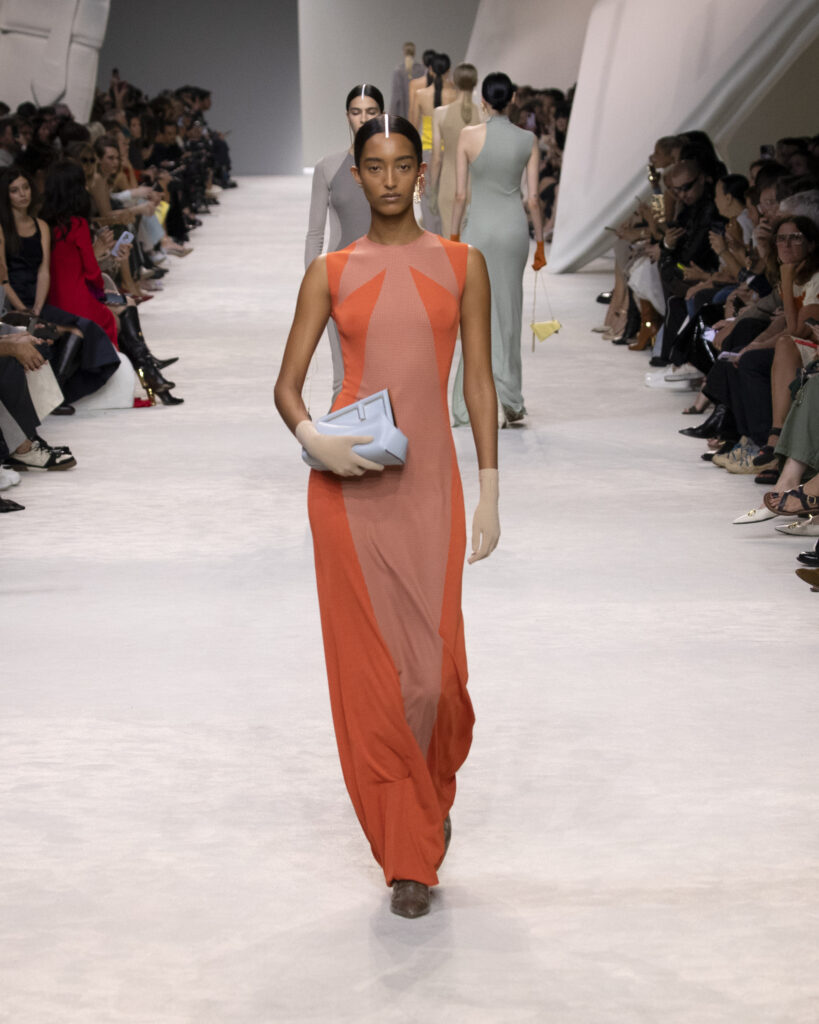 Kid mohair was paired with silks and knits giving the garments a sense of fluidity and a feminine sensibility. Traditional curtain waistbands were folded over, exposing their construction and are repeatedly paired with flexuous knitwear while evening silk dresses transformed into the everyday and towelling-like skirt suits and shirts were made from soft shearling with back strips of organza.
Alongside this, large fitted masculine car coats discovered their feminine touch in metal ballet car shoes and it was within these garments, fabrics and pairings, that masculine utility and comfortable wearing were immersed in an essence of feminity with the influence of the wearer in mind.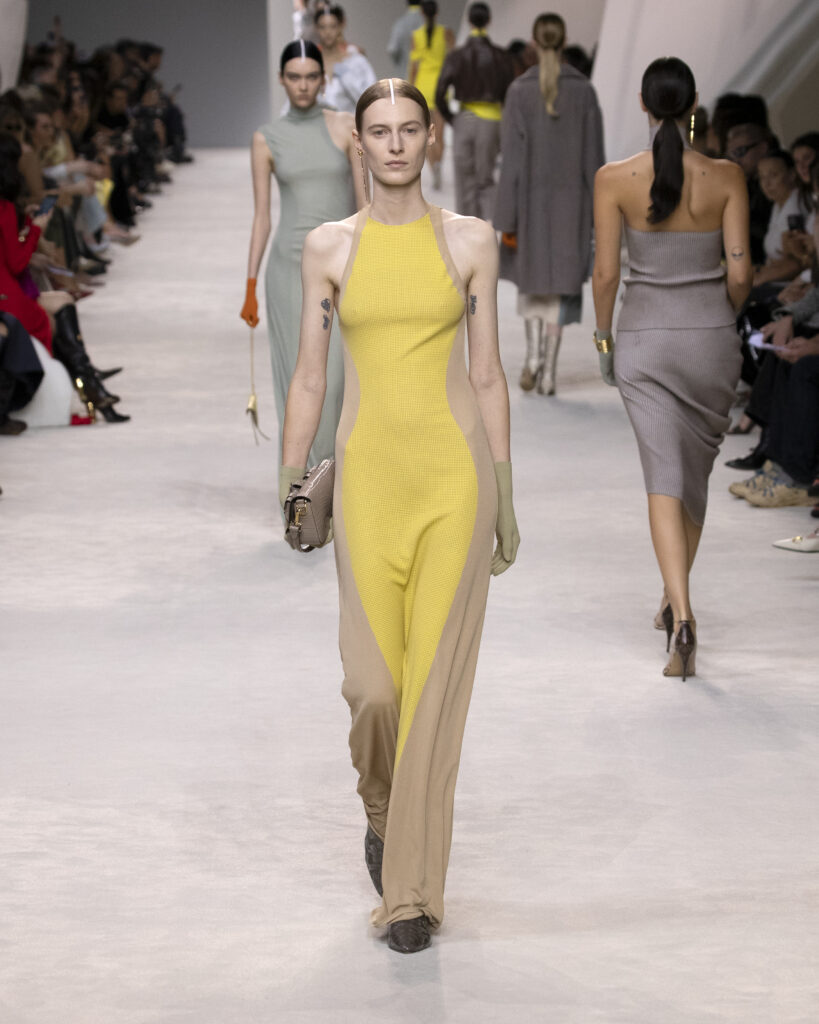 A sense of familiarity was also prevalent in this collection with recurring codes and motifs that revert back to the beginning of the House's establishment.
A historic Fendi stitching method titled the Selleria which originally was inspired by Roman master saddlers, was prominent this season as it ties together the past and the present with its adornment of leather bags and garments. Additionally, the brand also transformed the Selleria stitch into metal thread hardware on shoes as well as reiterated the technique in the Fendi Filo jewellery pieces designed by the brand's Artistic Director of Jewellery, Delfina Delettrez Fendi.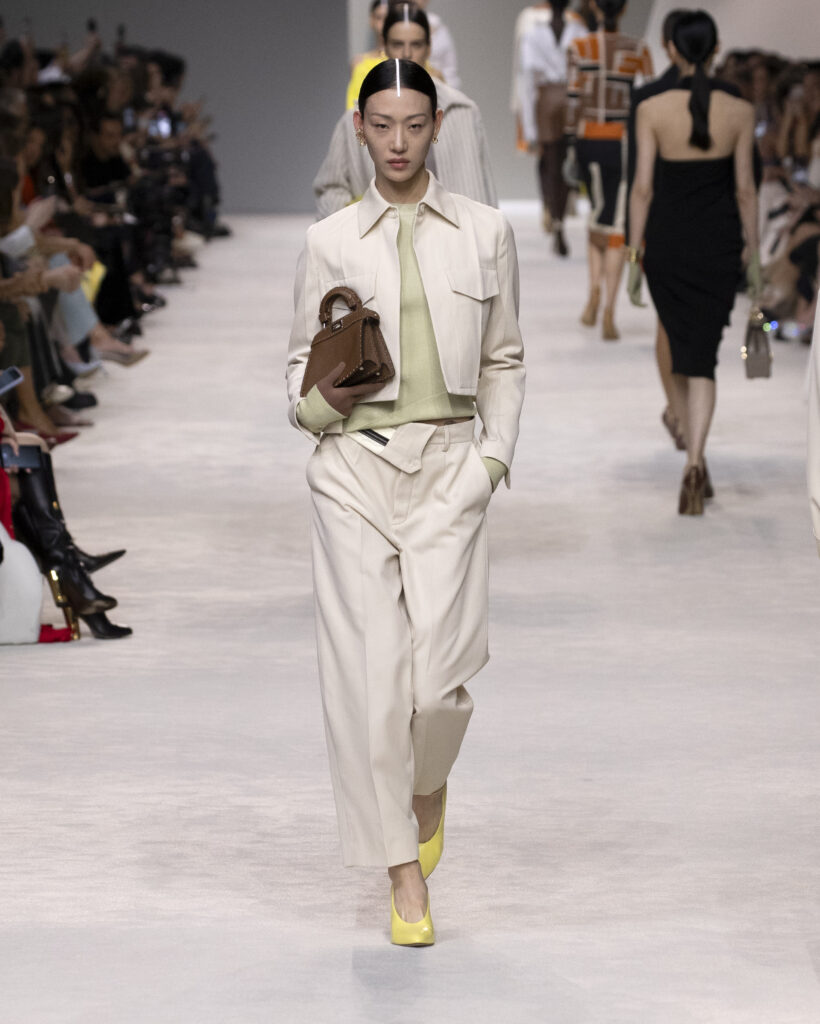 The fashion house's distinctive FF logo embellished various garments and accessories throughout the collection and was seen in abstract colour-blocking found in intarsia leathers and knitted dresses. With the uses of light blues, bright oranges and acid yellows, the garments showcased a quirky colour palette inspired by Karl Lagerfeld's Womenswear Spring-Summer 1999 collection for Fendi.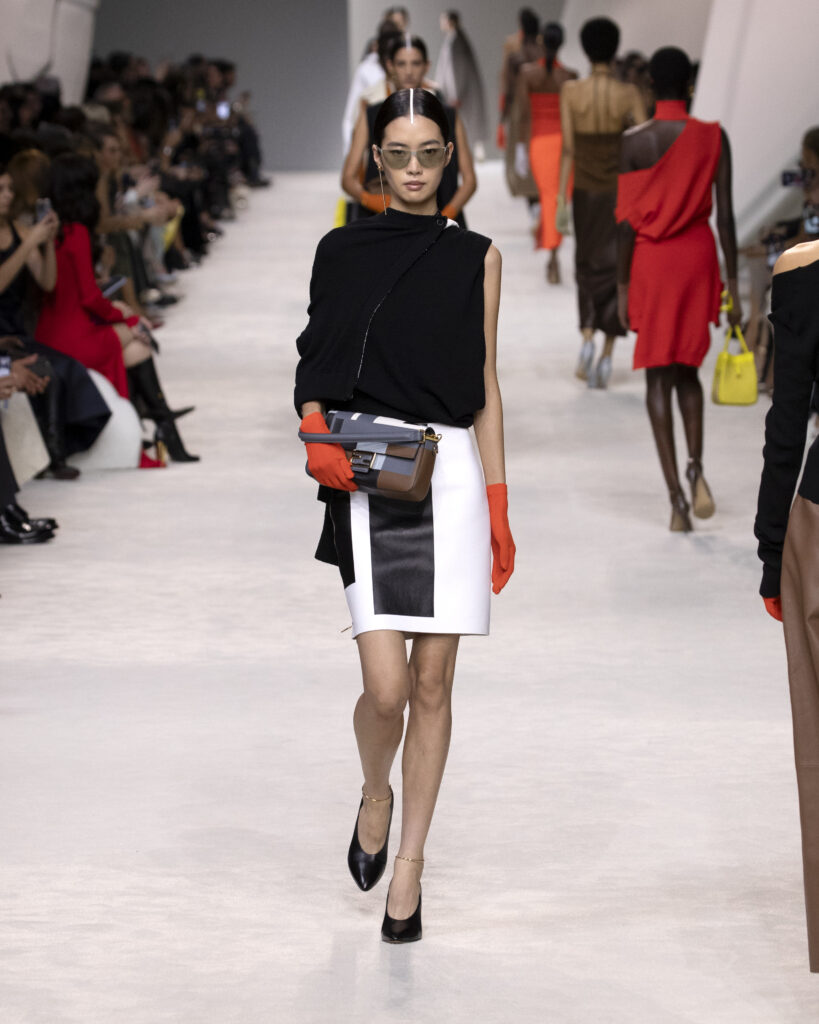 Bags this season brought a sense of character to the collection as a plethora of styles were showcased on the runway appearing in various sizes, materials and techniques with the objective of reflecting the wearer's personality. The utilisation of various bag styles reiterated the brand's message of there not just being one Fendi woman but rather there being many of them.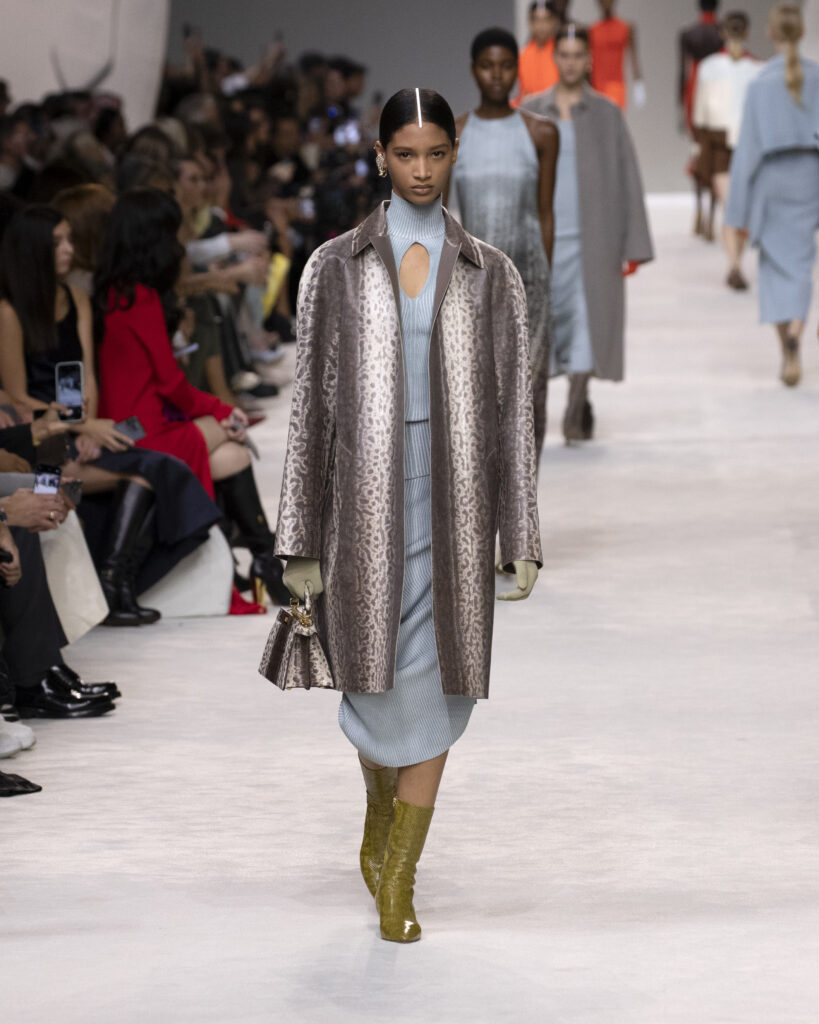 The Peekaboo, Baguette, Origami and First bags accompanied multiple looks while the brand also unveiled its latest handbag the Flip. The new addition is a multifaceted accessory with its capabilities to turn from a shopper into a clutch and with it, it brings an essence of vibrancy thanks to its playful colour-blocked construction.
Fendi's Spring-Summer 2024 collection beautifully blended playfulness with quiet luxury and established itself as an encouragement for women to simply be their true selves as they embrace the notions of Roman freedom.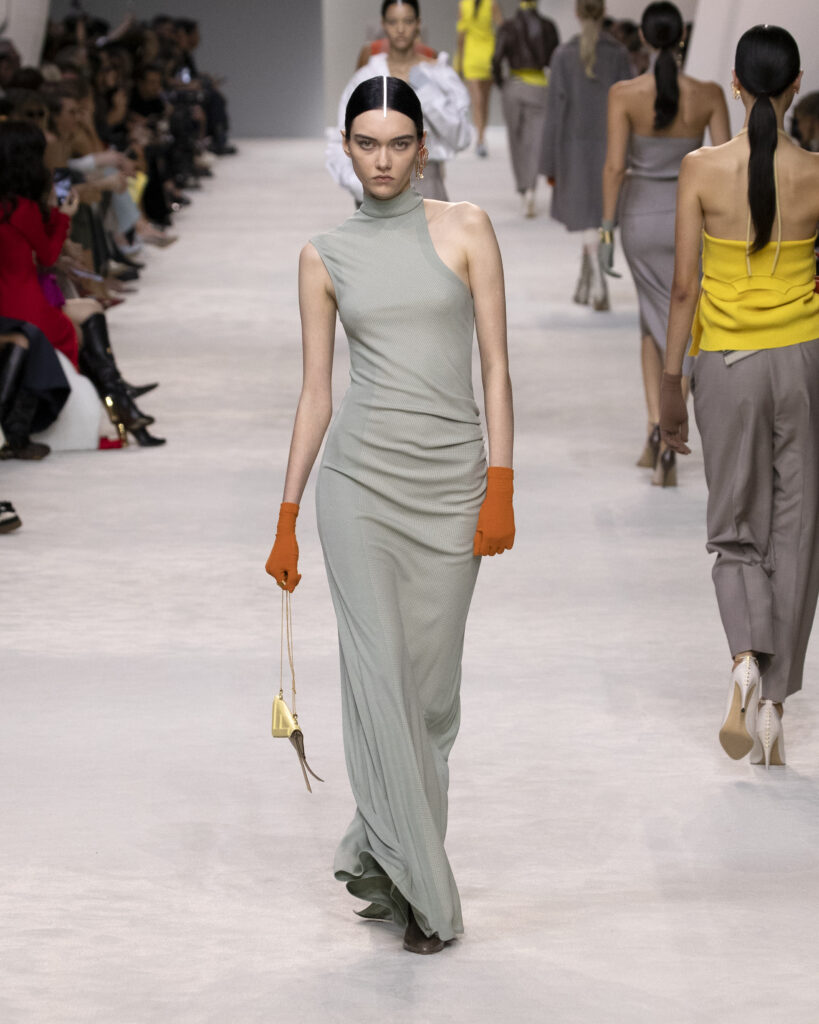 Image credit: Fendi