As fashion week kicks off in Milan, FENDI hosts its Men's Spring/Summer 2024 collection show in the village of Capannuccia just outside of Florence at their new FENDI Factory. The grounds complement its Tuscan hillside surroundings and is considered to be a pioneer dedicated to the mastery of fine leather products and a station for our future artisans.
Artistic Director of Accessories and Menswear, Silvia Venturini Fendi, wanted this collection to serve as a nod to new ventures and the brand's significant return to Florence, a place Venturini Fendi's grandmother travelled nearly a century ago, to learn the artistry of leather craftsmanship.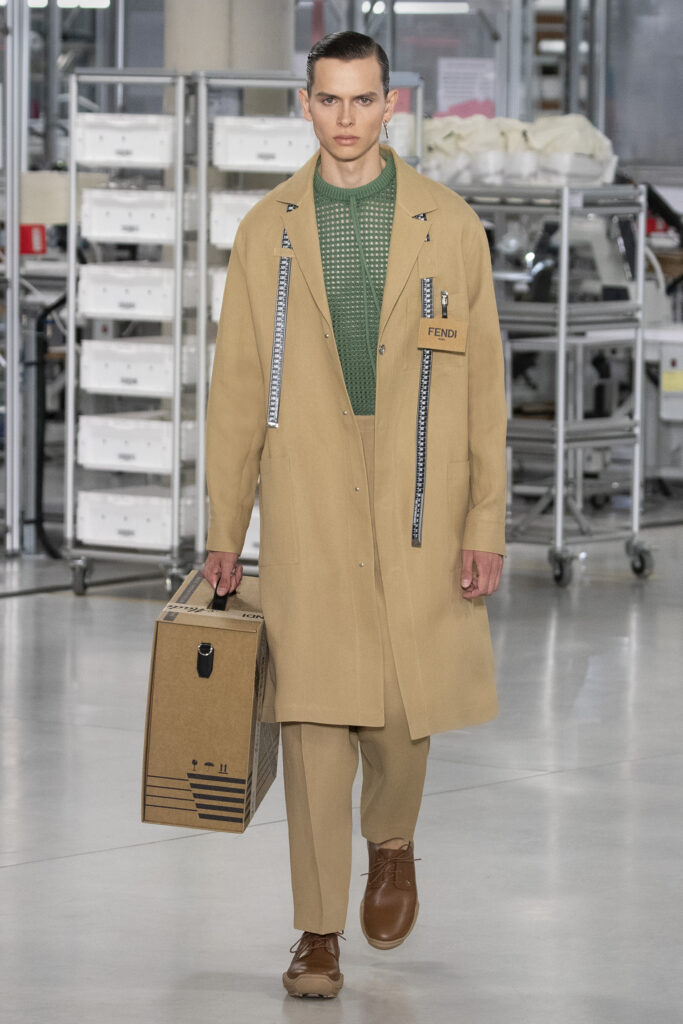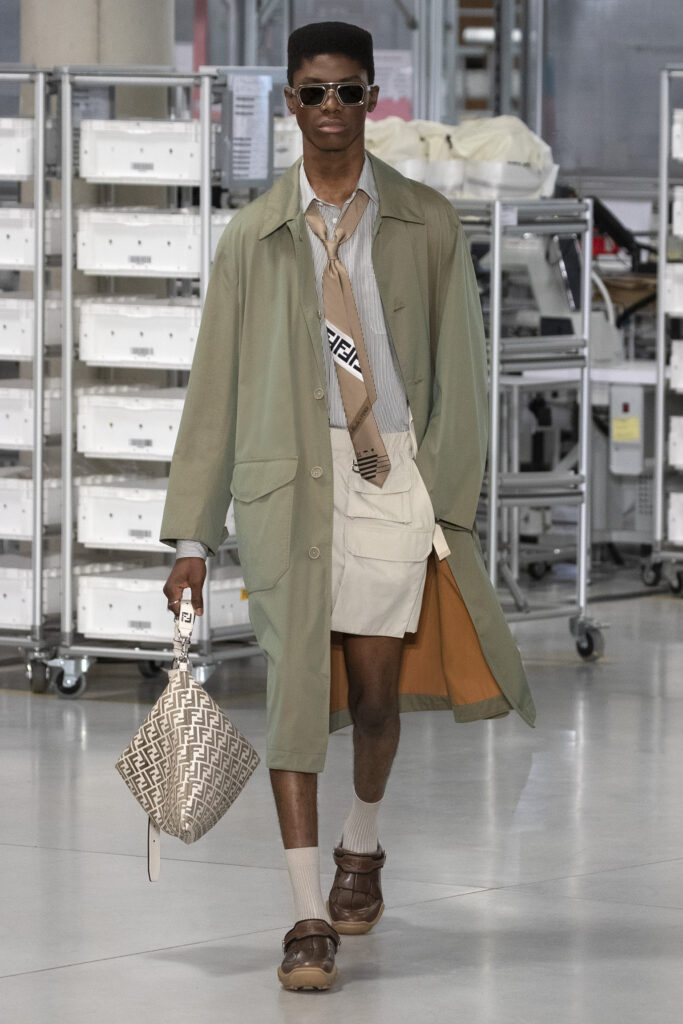 The collection and show as a whole propose a self-conscious narrative reflecting on the concept of process as we are presented with the relationship between the past and the future of clothing production. Questioning the line between nature and innovation, FENDI brings together contrasting techniques of handmade and industrial-made goods.

This season's silhouettes present the archetype of the 'corporate artisan' with its utilitarian flair and the precision of tailored artistry. Scattered throughout the collection are cotton and leather patch pockets of workwear belts, disclosing the tools of trades both literally and figuratively.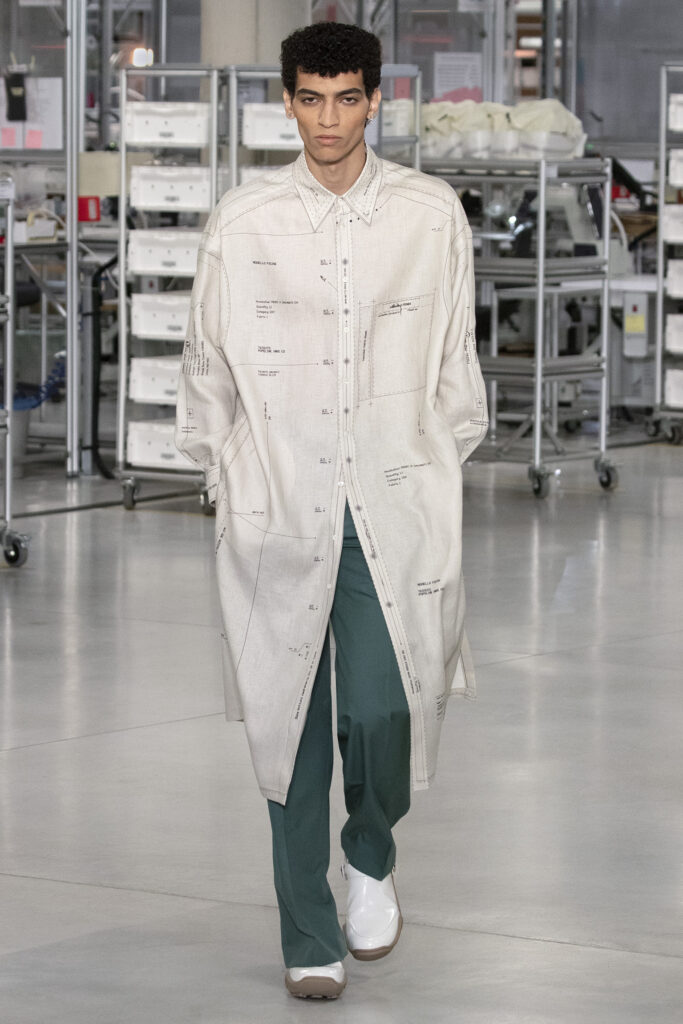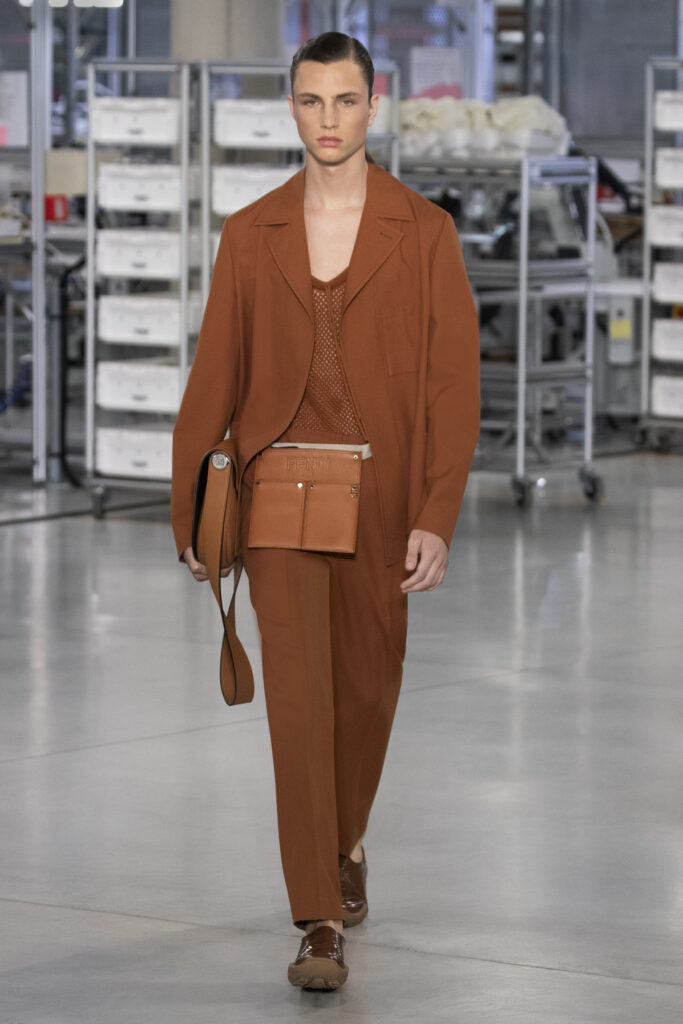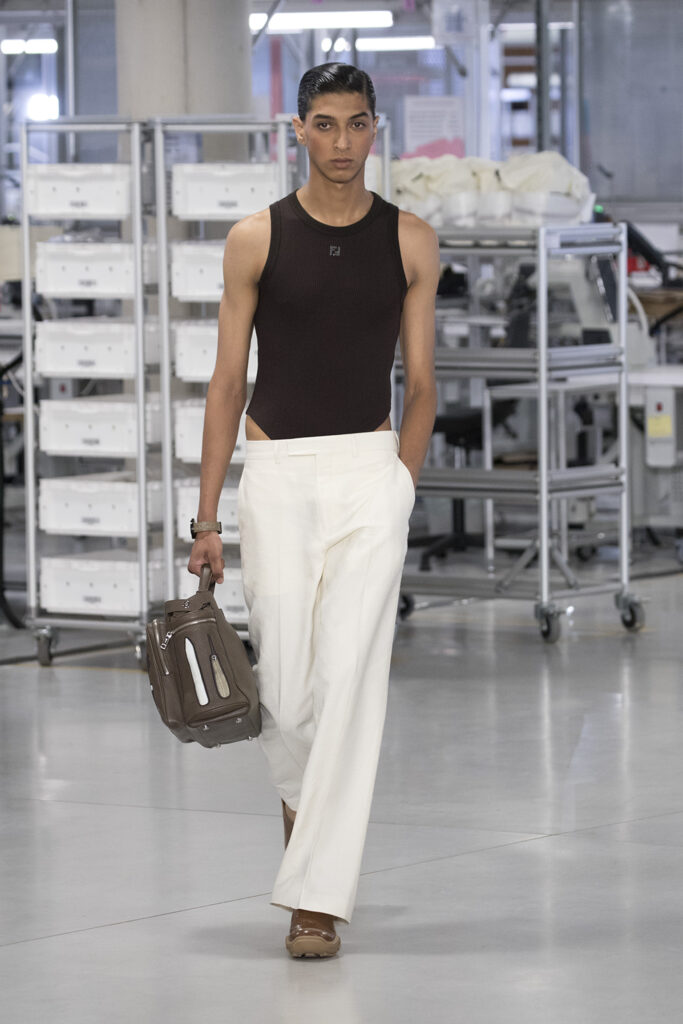 Further into the notions of workwear on the runway, the apron appears paired with collared shirts, varying lengthened skirts and city shorts. FENDI equally toys with proportions as the collection features tight ribbed tanks, high-waisted suit trousers with zip-off accessories and dress shirts down to the knee and buttoned to the elbow.

As for the colour palette, Venturini Fendi looked to Tuscan landscapes for inspiration with an array of mineral hues integrated into the collection ranging from deep shades such as burnt umber, terracotta and deep indigo to its softer contrary, sage, limestone and chalk. Summer wools and nettle fibre knitwear with vegetal stains of acacia, juniper, henna and poppy were seen featured in respective looks.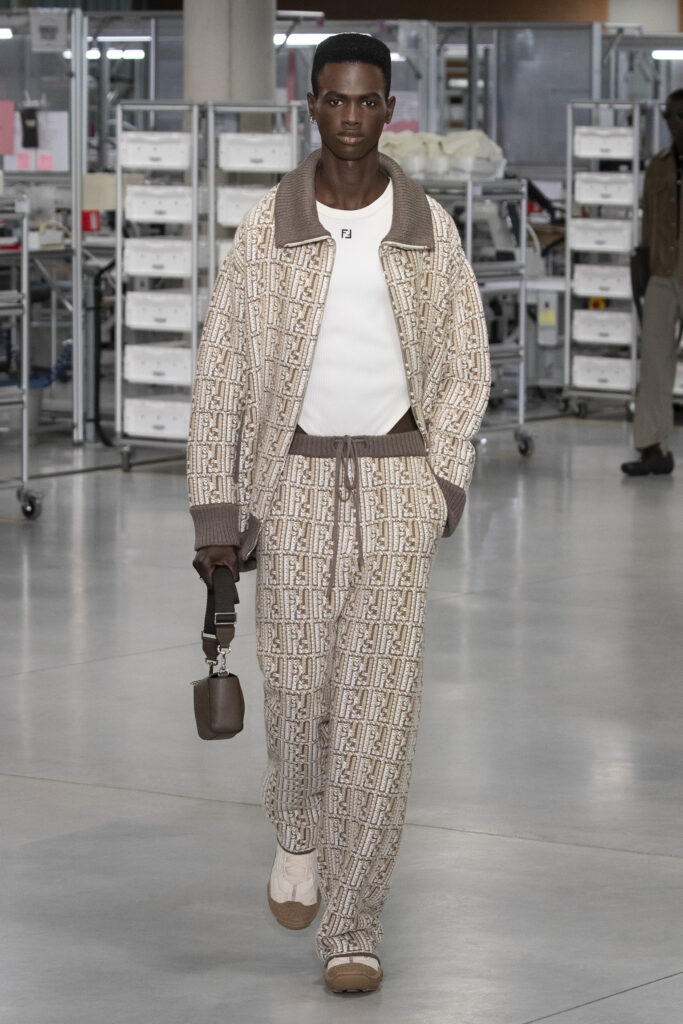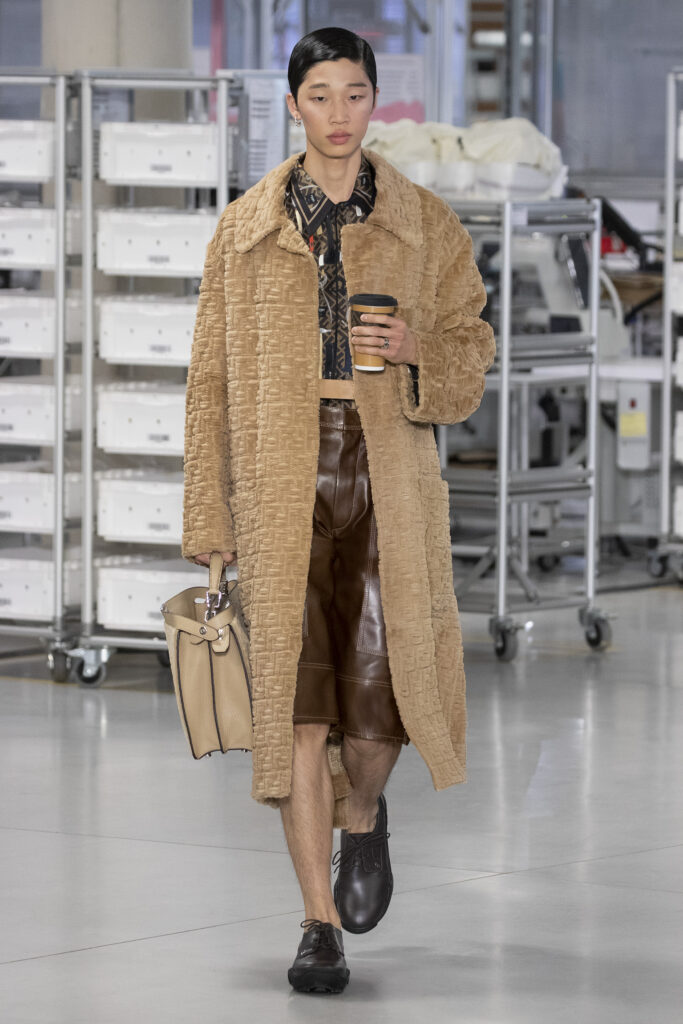 Other mixed materials followed, with the use of dry touch woven textiles, 'pattern-print' linen and unbleached cotton drill, the renowned FF scarf silks, plongé and Selleria-stitch nubuck leather.
Concerning the artistry of Italian basket weaving, the FENDI logo is woven into a cotton and linen shirt and a knit shearling coat, it is also reflected on the graphic silk pieces and indigo FF denim. Other visual illusive effects commemorate the artisan's skill as the collection exhibits tonal FF Jacquards, floral embroidered cotton and further, a contrast tack-stitch motif for evening wear.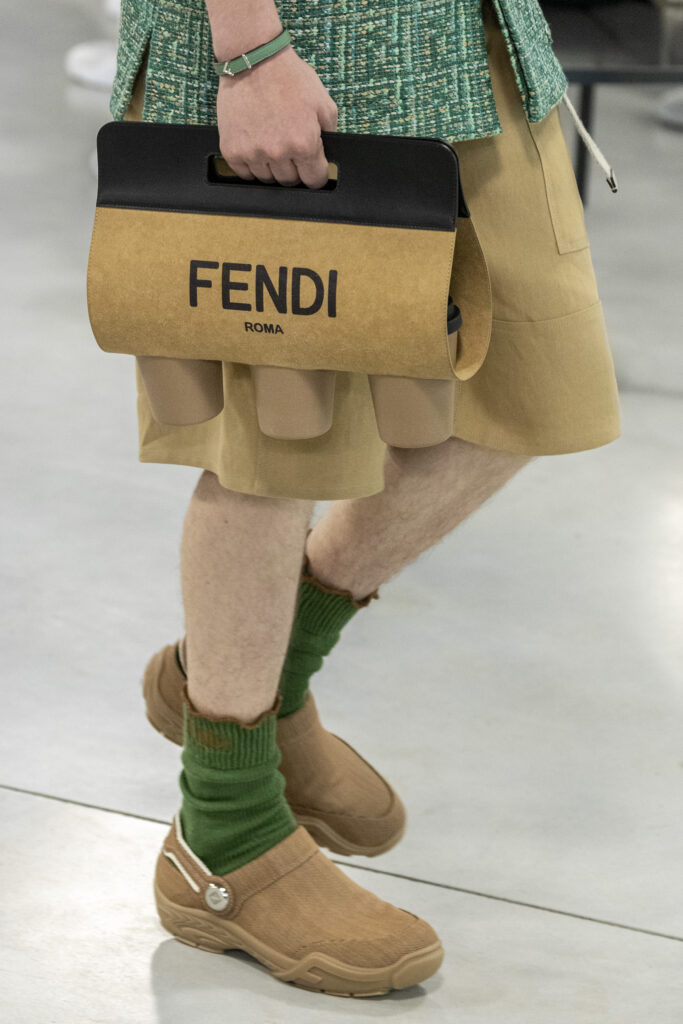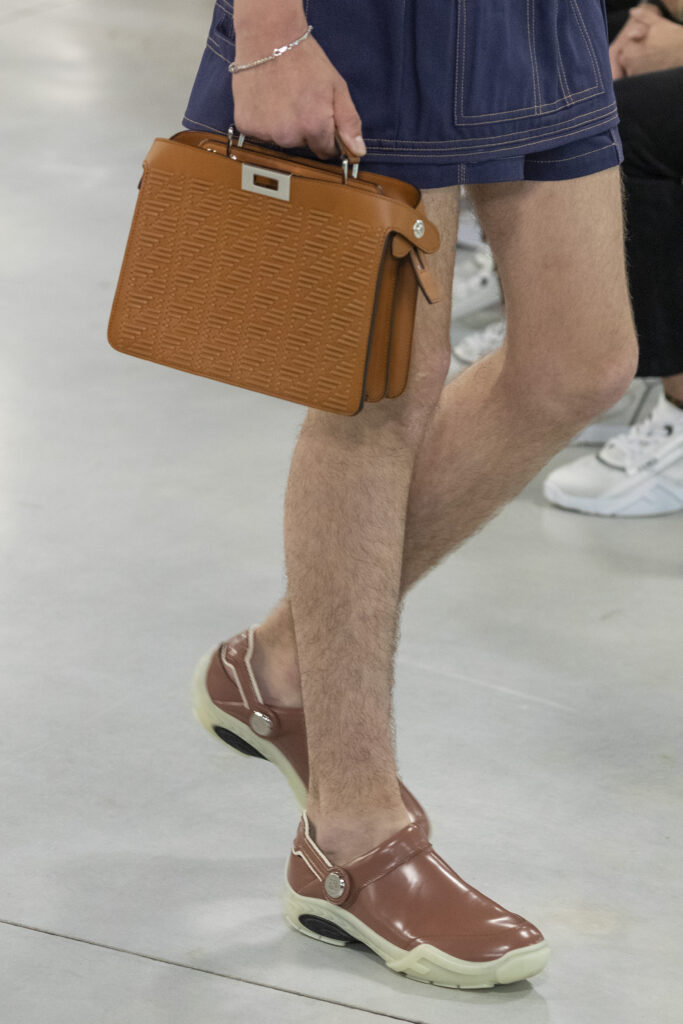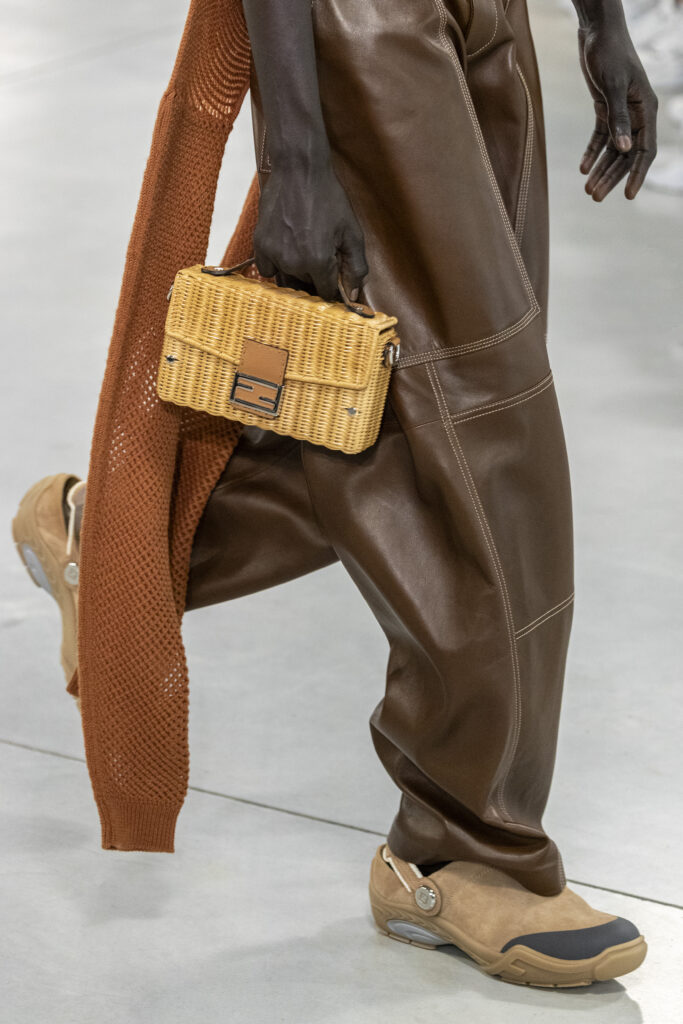 The Fendi Men's Spring/Summer 2024 accessories collection is deemed as an exuberant delve into the 'corporate artisan' with a palpable declaration of FENDI Factory's finest craft. It features woven baskets, knotted jacquard lunch bags, raffia embroidered weekend bags, rigid FF luggage in bold tool prints, structured and deconstructed bags, new Baguette and Peekaboo styles using vegetal-dyed textiles, debossing techniques, leather 'scales' and lastly visually illusive 'pattern-print' graphics.
The FENDI Chiodo satchel also makes an appearance in grained leather as it joins its backpack counterpart with leather straps displaying the circular FENDI Shadow hinge device that also embellishes the FENDI Lab clog containing a swivel heel strap and FF moulded into its bio-rubber sole.
As the FENDI collection show came to a close, it's safe to say that the brand honed in on what they value most, craftsmanship. The brand took us back to Capannuccia, a place to be celebrated and an influential piece of the foundation they have been building on top of ever since.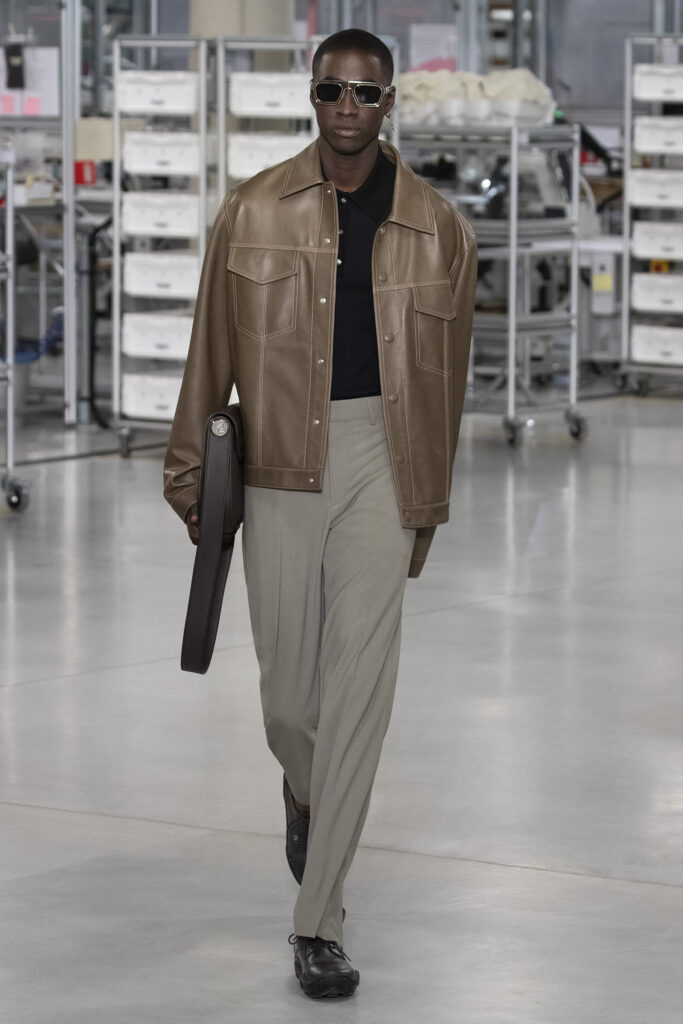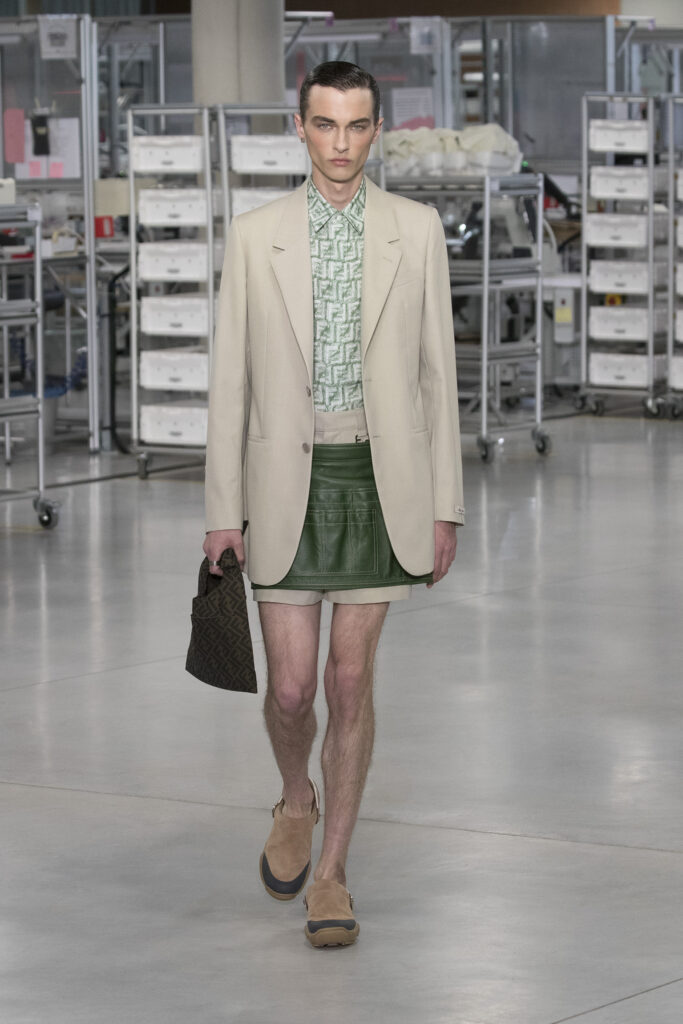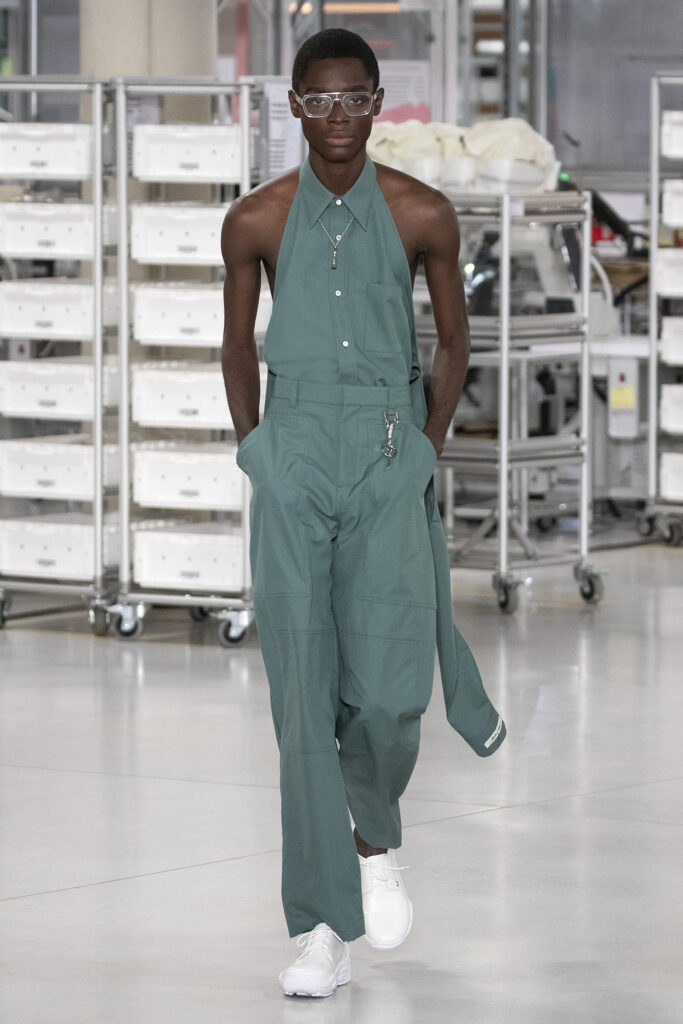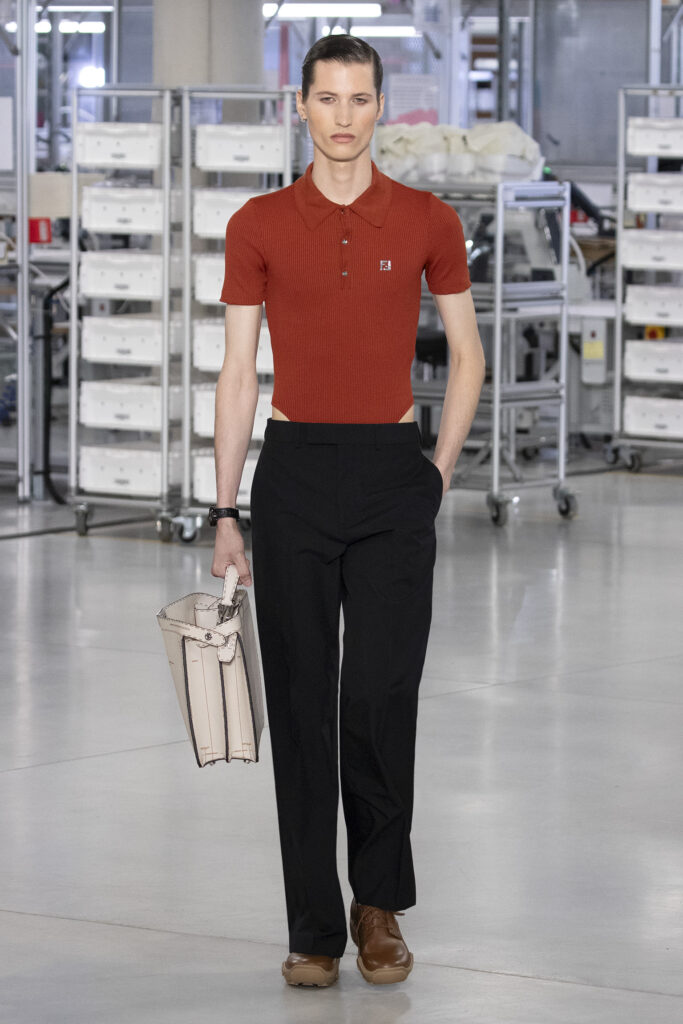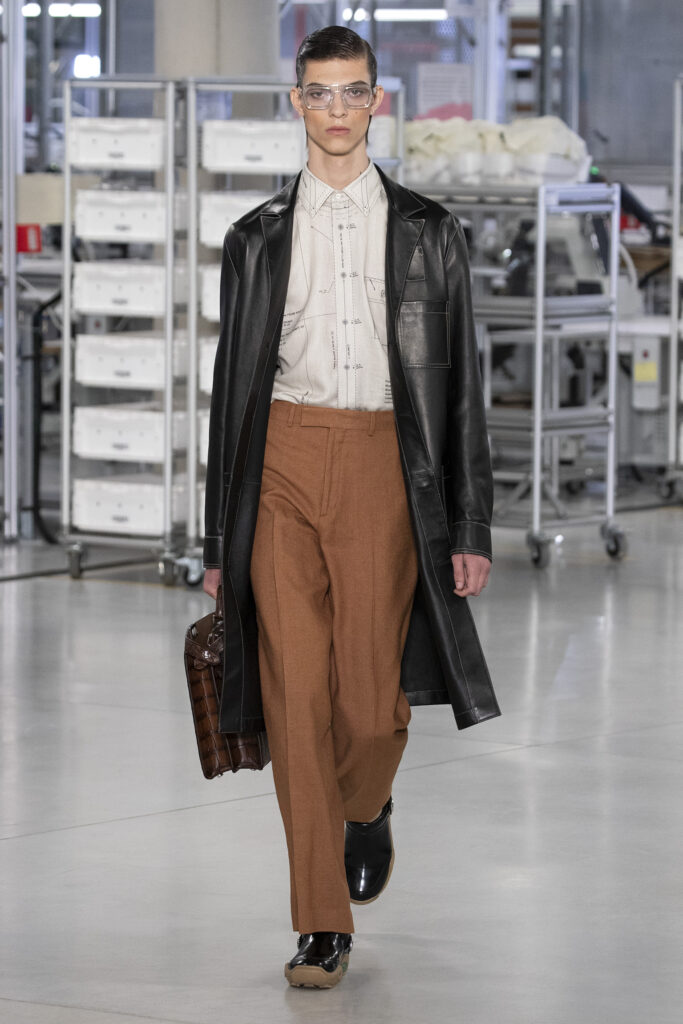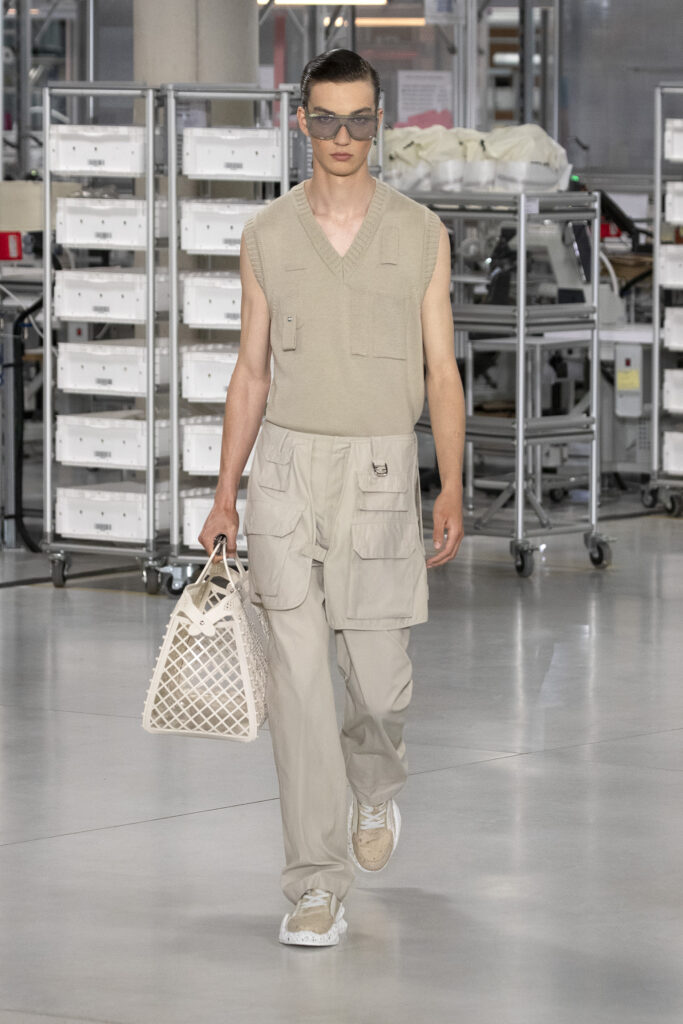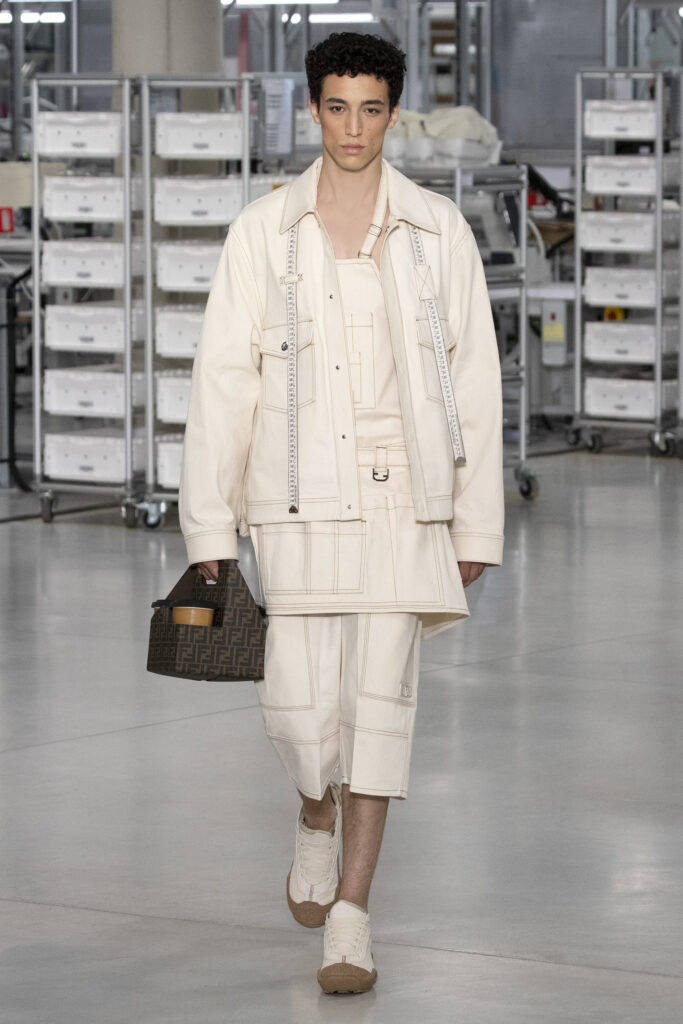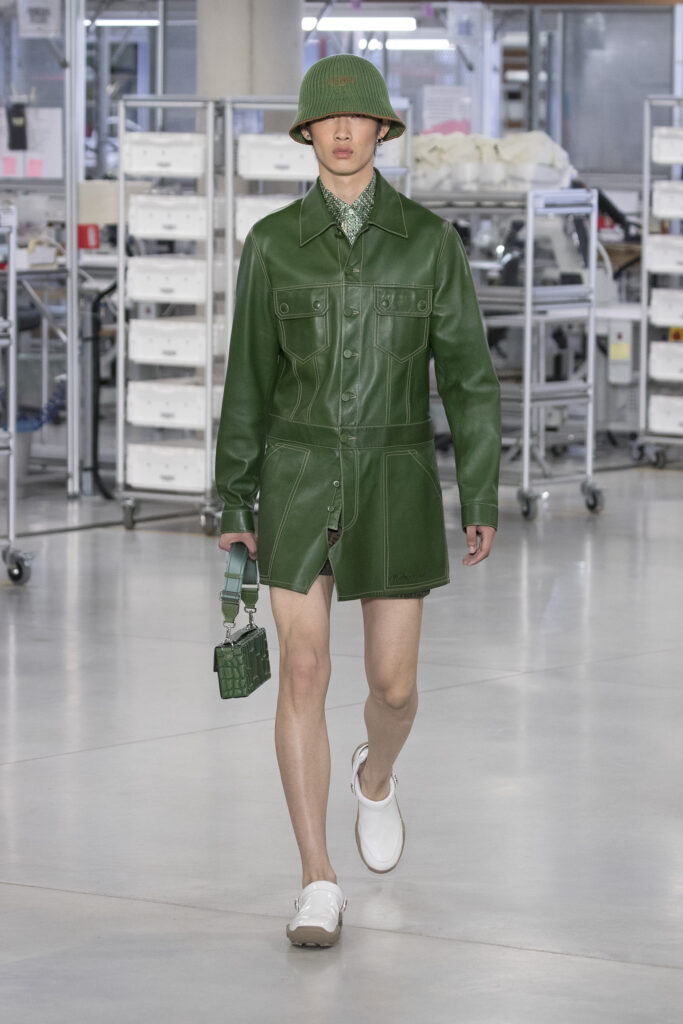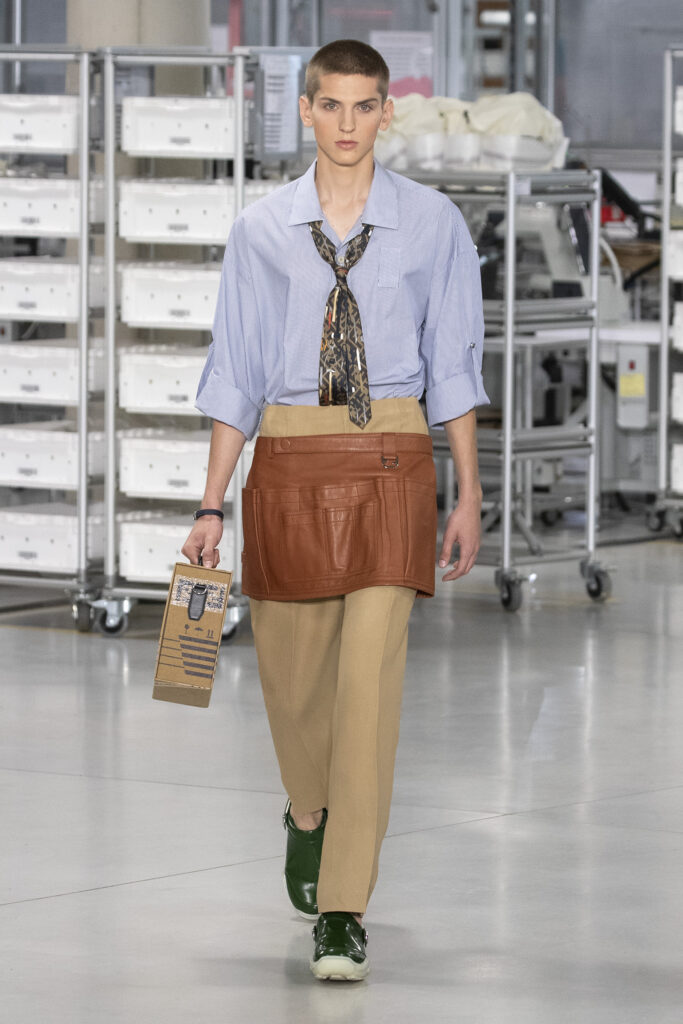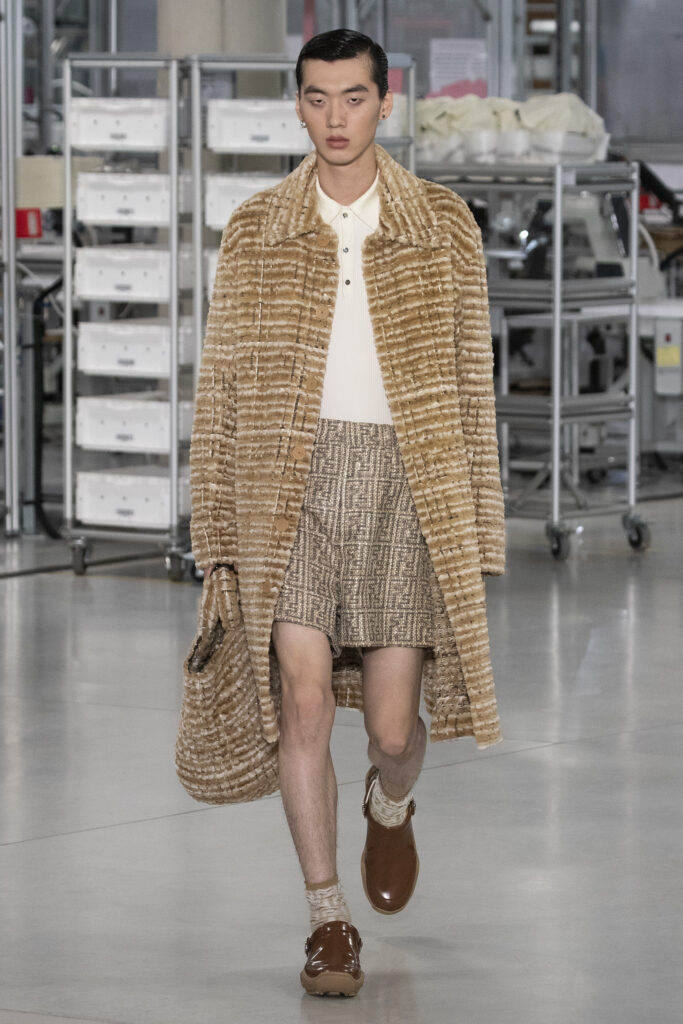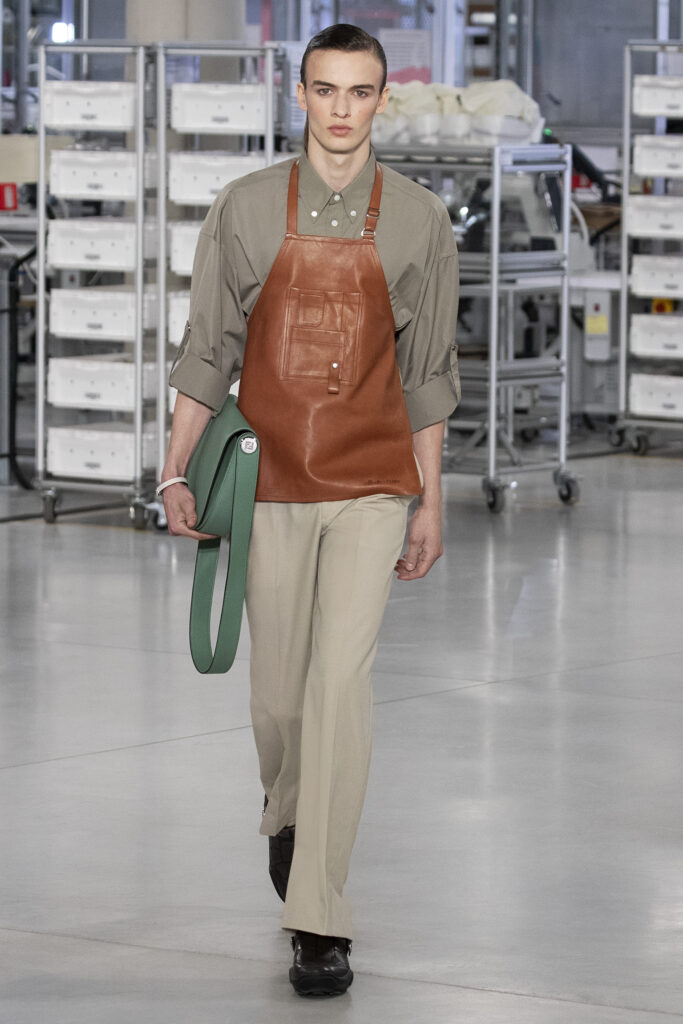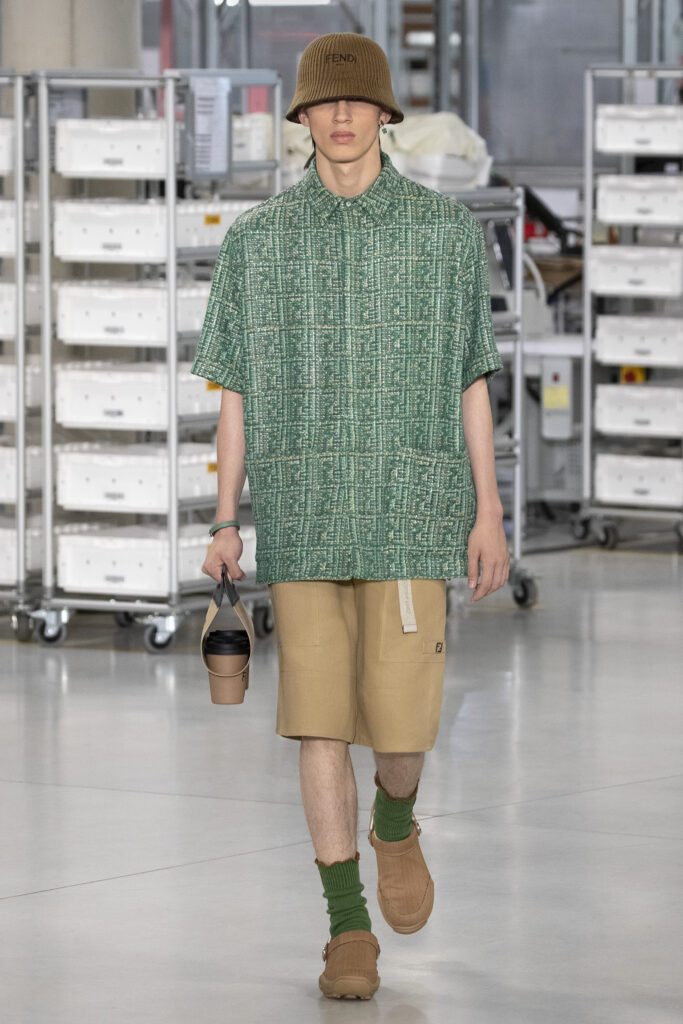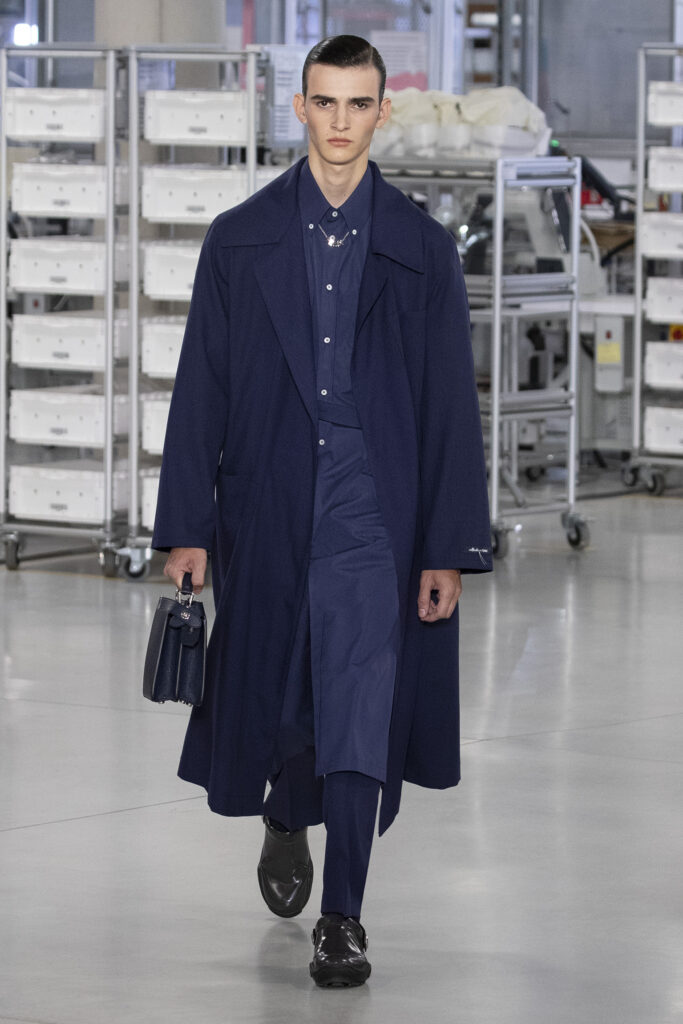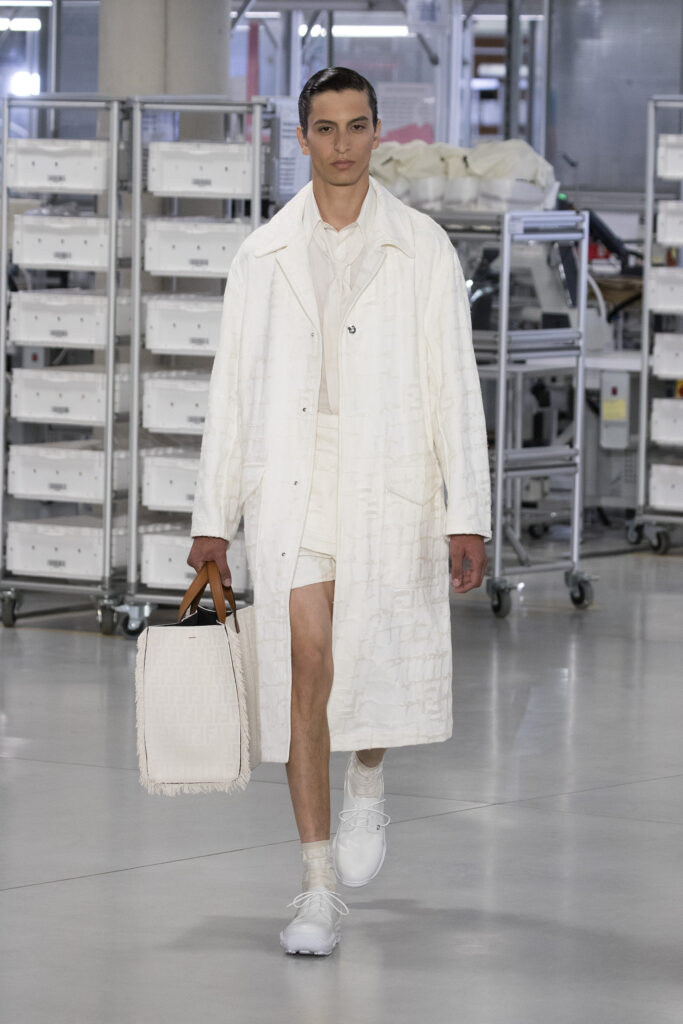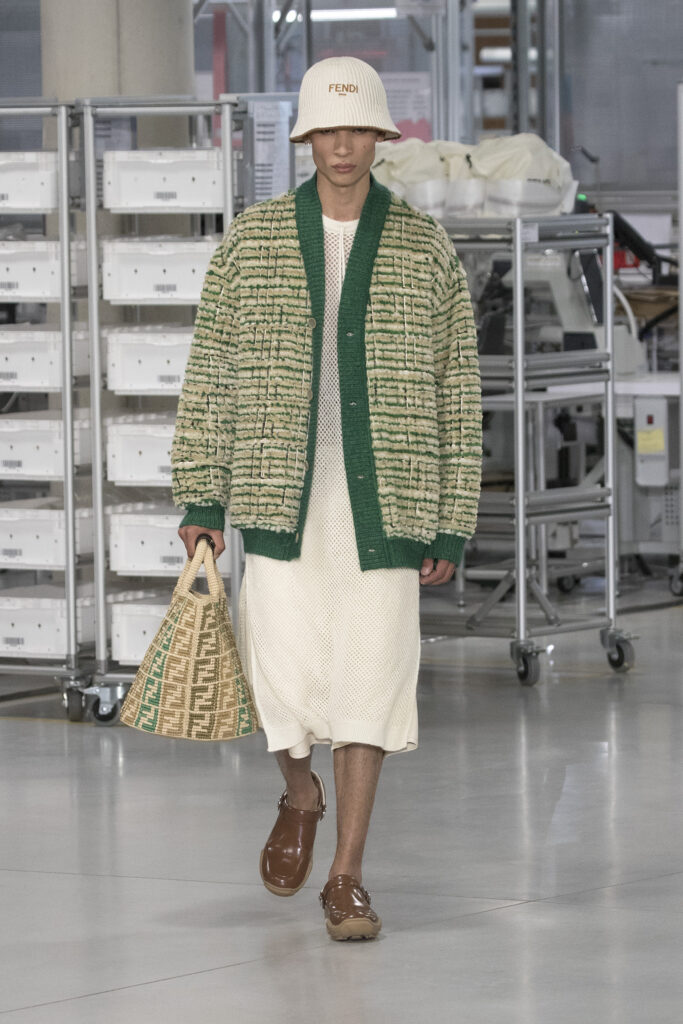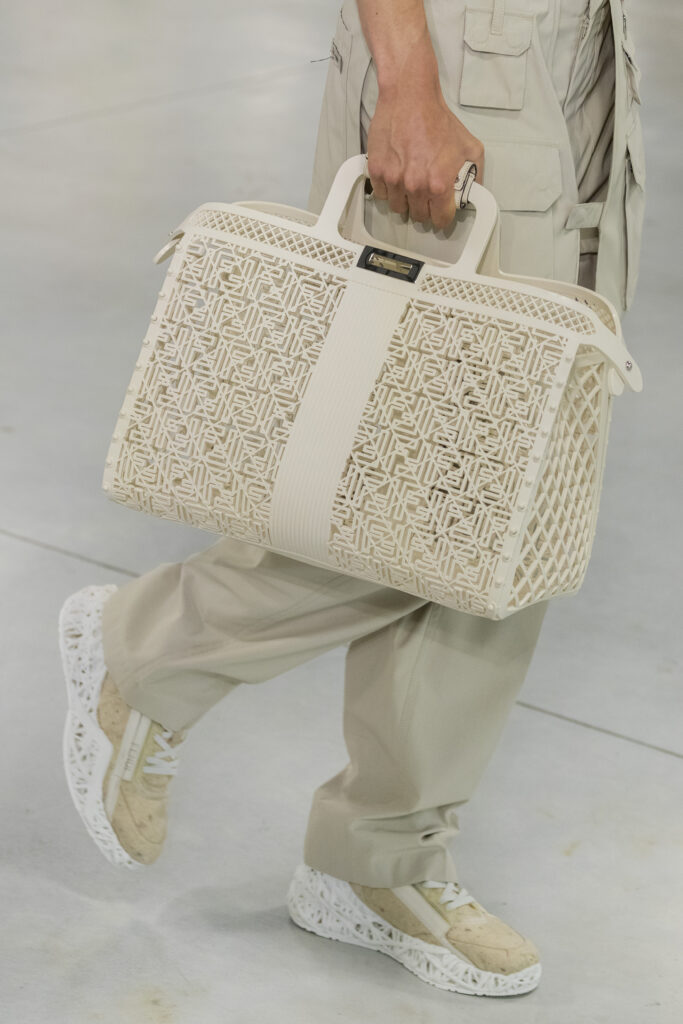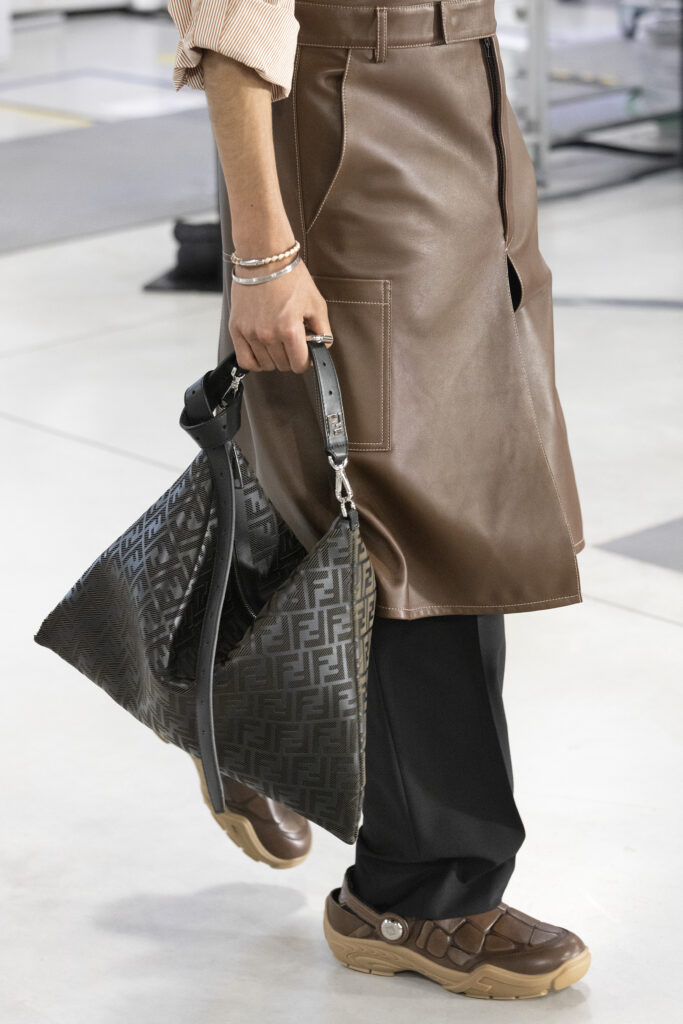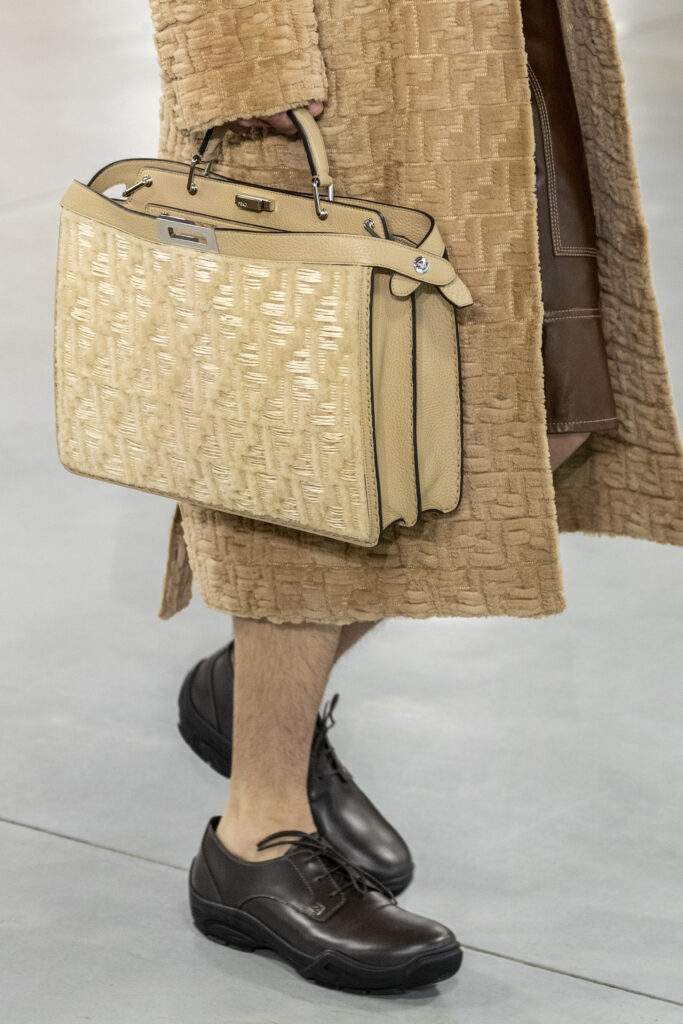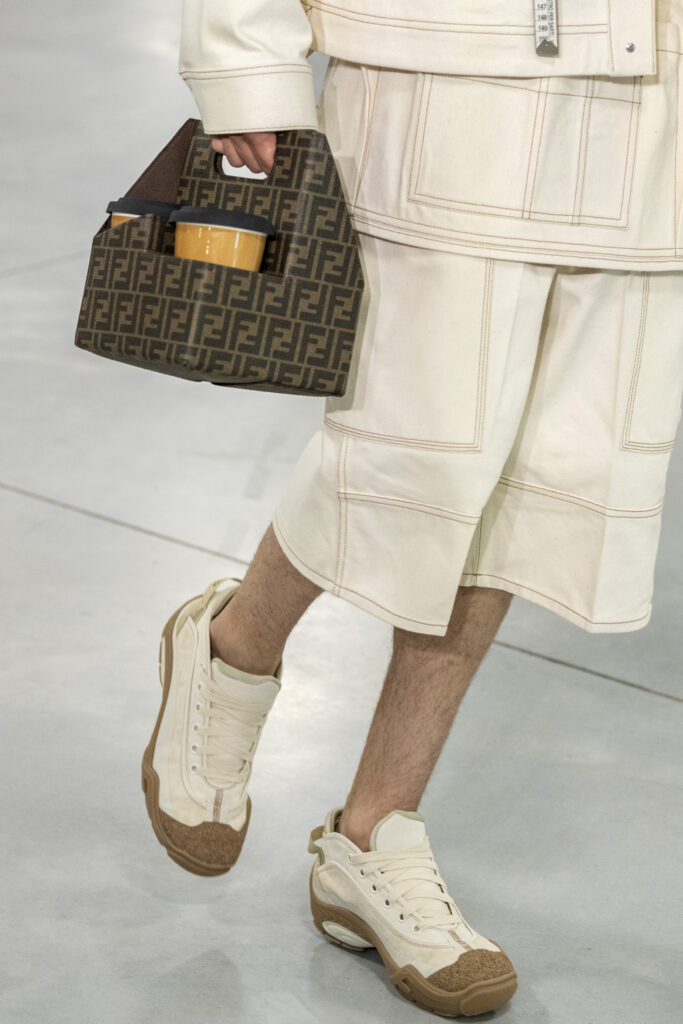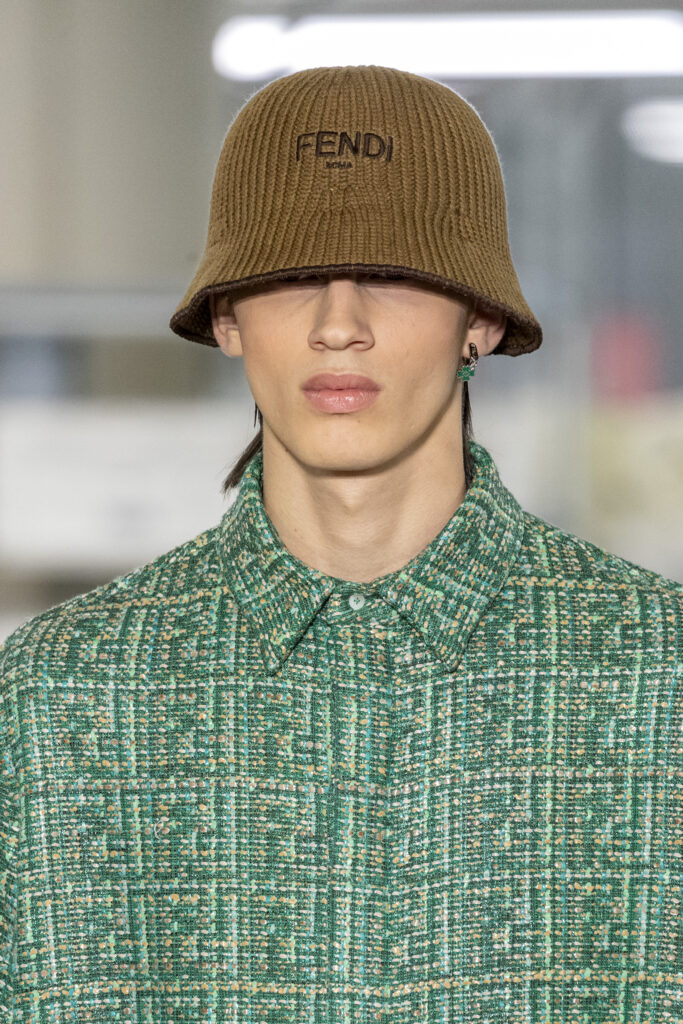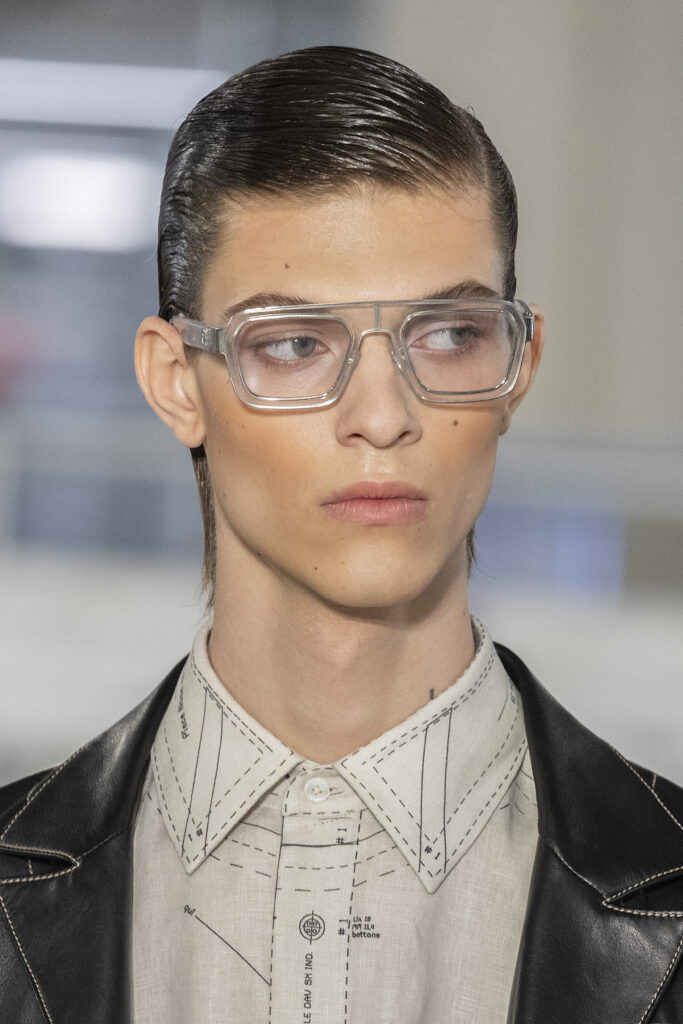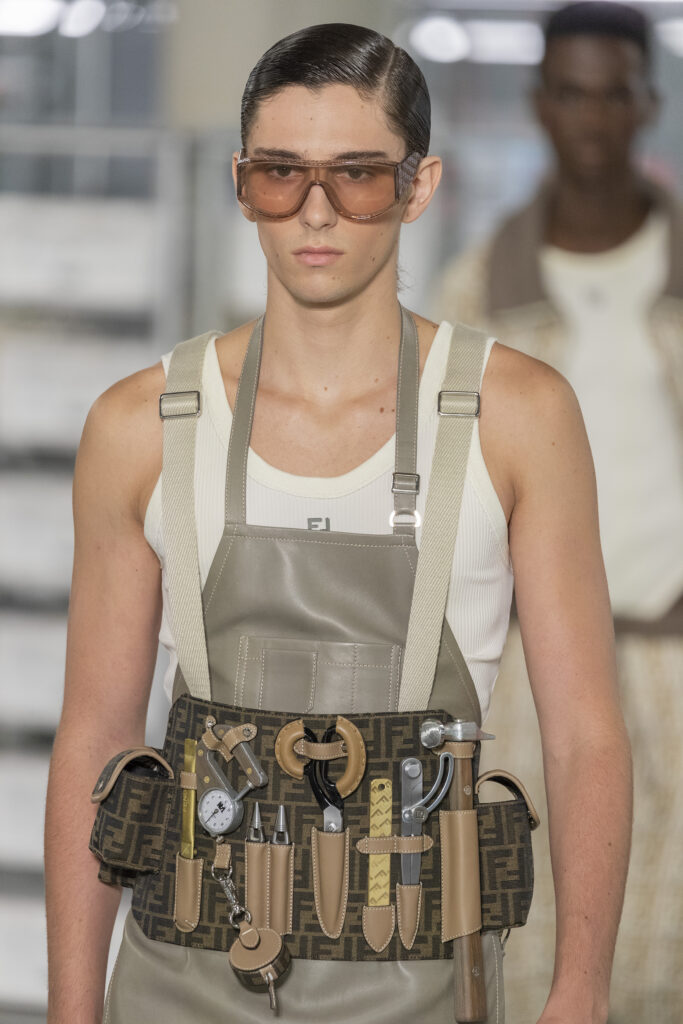 Image credit: FENDI