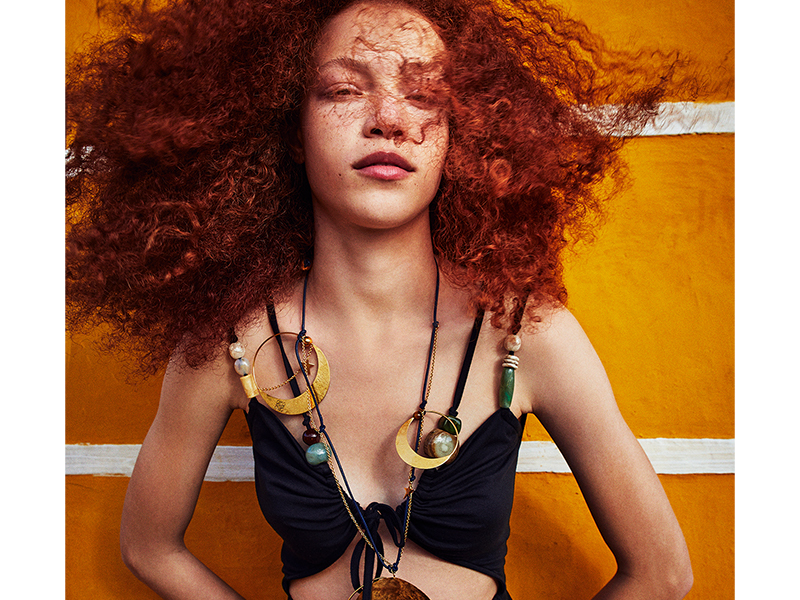 Escape into the never-ending summer with Loewe Paula's Ibiza capsule collection
"Summer is a way of being, not a season" were the words Jonathan Anderson used to herald the latest offering in, what will now be, Loewe's five years-long collaboration with Ibiza's iconic cultural hot spot Paula's. What has begun as Jonathan's childhood infatuation with the boutique's laidback, bohemian spirit has now blossomed into a full-fledged celebration of the sun-soaked Balearic effortlessness, and in all honesty, who could blame him. At the same time hedonistic and anticipatory, it doesn't take much for the vibrant photography of Gray Sorrenti to transport you to a more carefree state of mind. If anything, the imposed confines of the worldwide quarantine make the young photographer's artistic direction that more alluring and irresistible.
This yearning for an escape into a more relaxed mindset is palpable in the way the clothes are worn and cut. Unfussy, roomy, and easy to wear silhouettes, are presented as mosaics, or patchworks of, at first sight, disparate pieces, which when styled together only add to the playful mix-and-match attitude, which sits at the core of the collection. Novel combinations such as drawstring trousers worn under crochet kaftan dresses attest to the spontaneity of the brand's most recent offering and the ability of the pieces to transition with ease from seaside to everyday wear. There is no need for concern for the fans of Loewe's recent creative direction as all of the established elements of the brand's design vocabulary are still well represented. The exploration of the nonchalant essence of the islanders' approach to dressing didn't come at the expense of the brand's unwavering commitment to experimentation and the appreciation of the intrinsic value of the handmade, on the contrary, the mixture of the three only adds to the collection's appeal. All in all, if the future of fashion was to be judged by Mr. Anderson's recent endeavors, bright times are ahead of us.
Image credit: Loewe