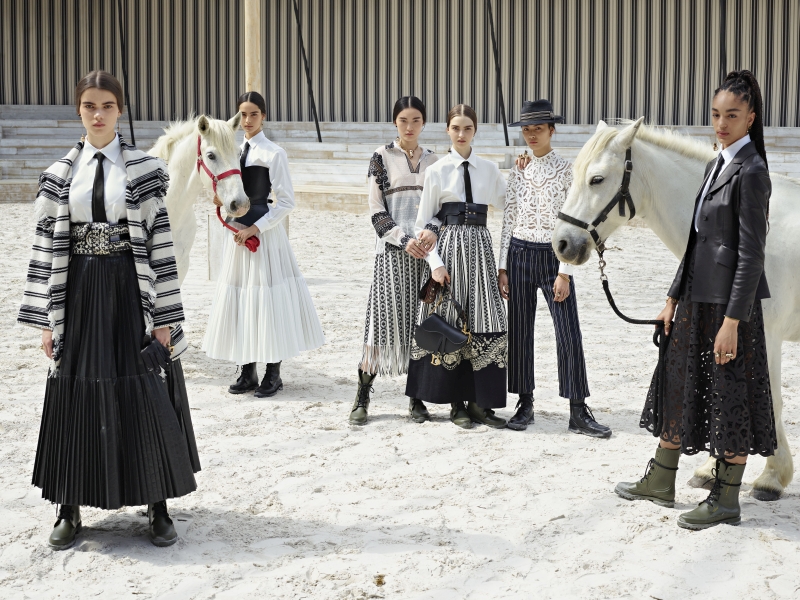 DIOR CRUISE 2019 READY TO WEAR SHOW
Diorodeo
"Each of the women presented [in this volume] is one and multiple, both herself and many others, some illustrious and some less well known to us, but all of whom resemble her in some way."
Nicole Loraux, La Grèce au féminin
The escaramuzas are traditional Mexican women riders who have claimed the right to participate in the charreada – an equestrian practice of performing several challenging routines before a crowd – just as the male riders do. With their strong, sculpted bodies
clad in costumes that emphasize their femininity (full skirts, embroideries, bright colors, large hats and flowers), these women proved an inspiration to Maria Grazia Chiuri, the Artistic Director of the Dior women's collections. For the 2019 cruise collection, she interpreted these elements combining tradition and freedom in a contemporary way.
Ample and extravagant skirts are worn with fitted jackets that accentuate the narrowness of the waist, emphasized with a high belt. The collection is punctuated with different materials, such as that great French classic that is toile de Jouy, which has been revisited and modernized, its picturesque scenes featuring the introduction of a series of wild animals, including tigers and serpents.
Lace, whether light or opulent, layered in pleated flounces or perfectly rounded, is set off by black rubber boots that contrast with the more contemporary elements: transformed tulle skirts and Bar jackets possess an assertive air. The tulle blooms a powerful red as well as in superimposed powdery shades.
The power of these united and supportive women, evoking the female crafting groups devoted to the transmission of artisanal savoirfaire in a form of shared creative freedom, prompted Maria Grazia Chiuri to reinterpret a series of typical materials and techniques
through a contemporary prism. The image of the Amazon, a mythological beauty from antiquity, also pushed her to explore a wardrobe whose sporting dimension overcomes gender barriers. As a result, jackets in Japanese cotton are paired with pants in various shapes, culotte skirts, or skirts whose pleating recalls the design Drags, an haute couture afternoon dress designed by Christian Dior for the spring-summer 1948 collection. The look is finished with the iconic Saddle bag, as rethought by Maria Grazia Chiuri, as well
as white or striped men's shirts, and a slim black tie.
The collection also references The House of the Spirits, the first novel by the Chilean writer Isabel Allende, with its portrayal of independent female characters. Wide-brimmed straw hats, created by Stephen Jones, are worn with white dresses, embroidered according to traditional dressmaking methods, with lace inlays given graphic impact through the use of black. Chantilly, a town linked to the tradition of lace, but also to the great French equestrian tradition, provides a symbolic setting for this collection.

Here are our favourite looks: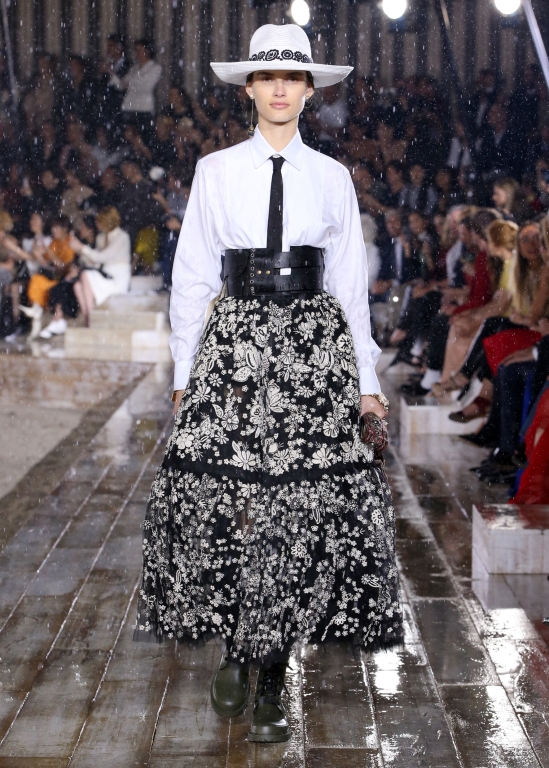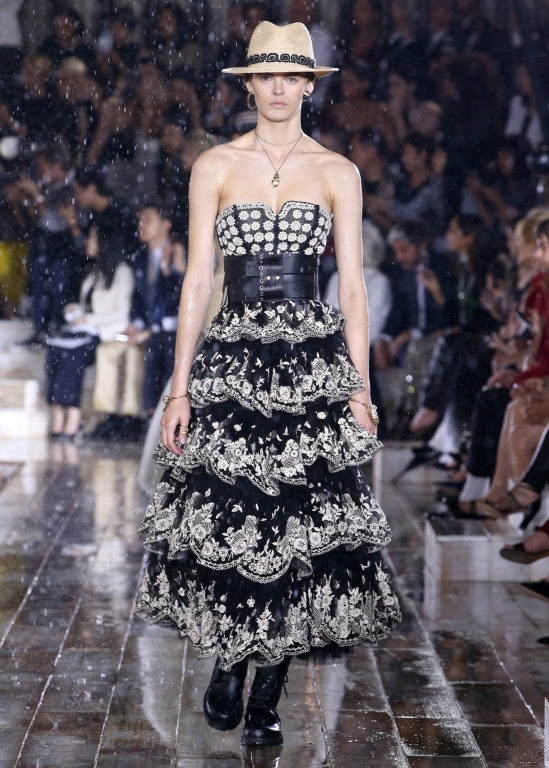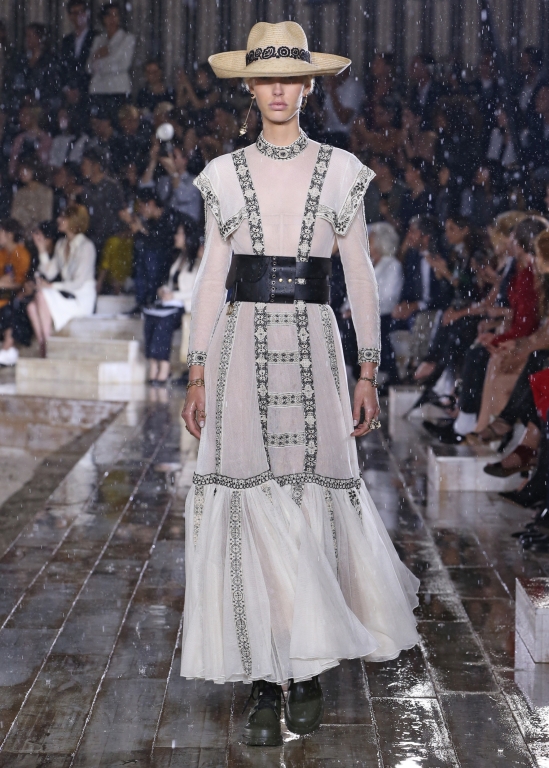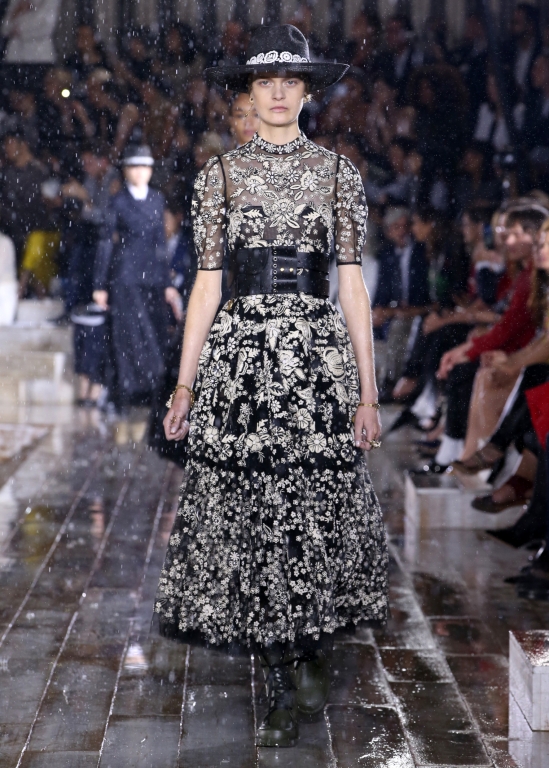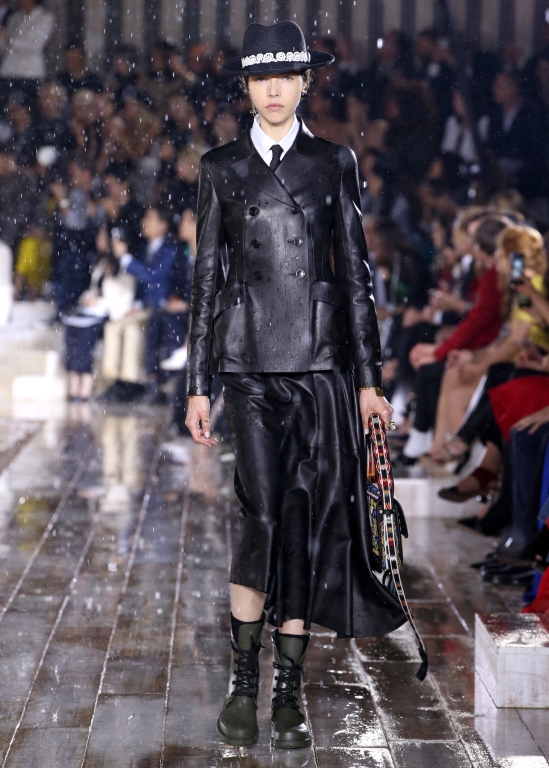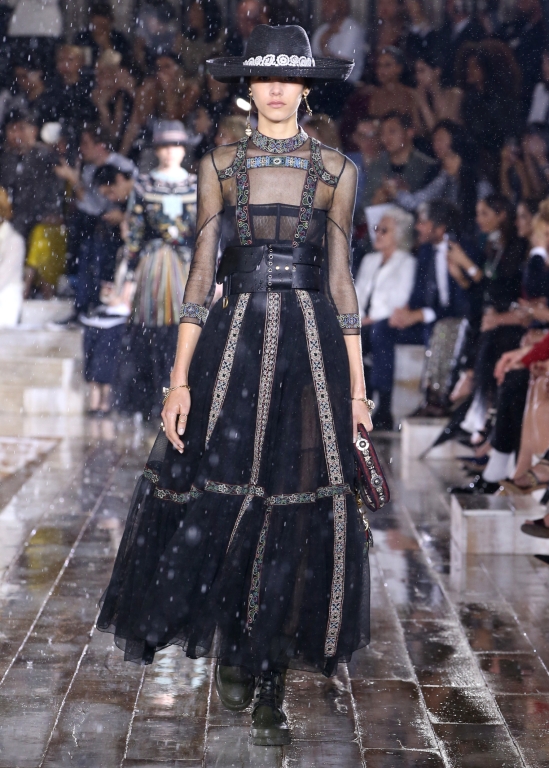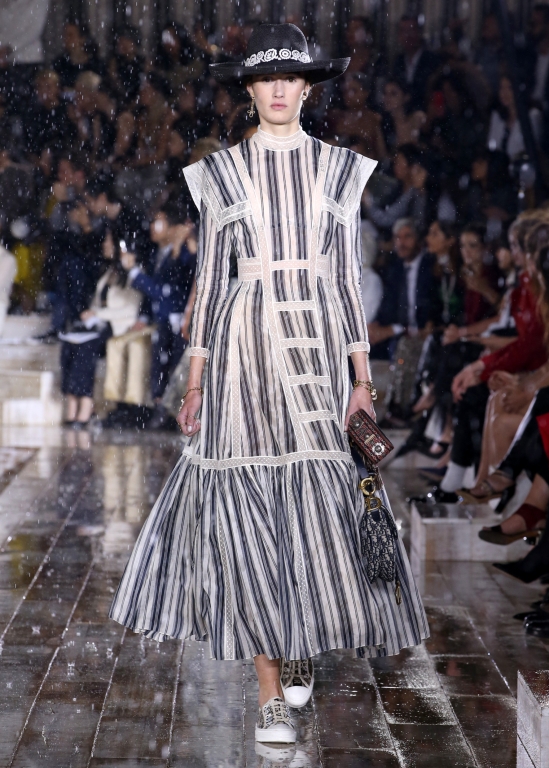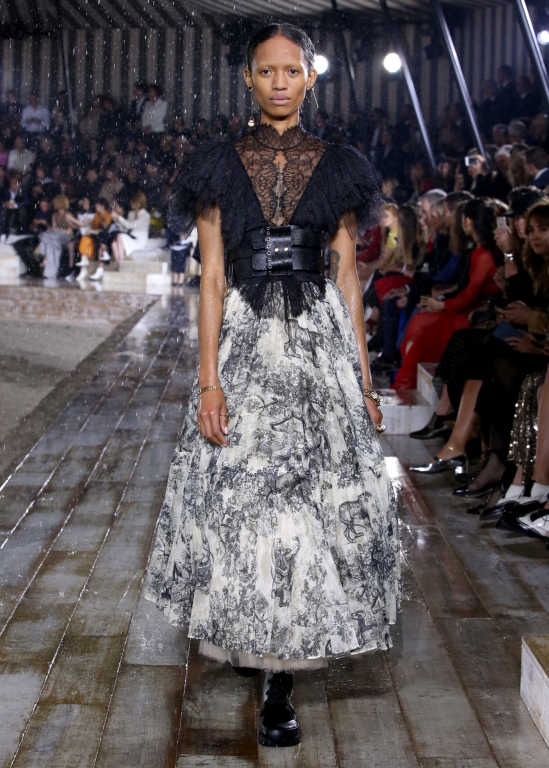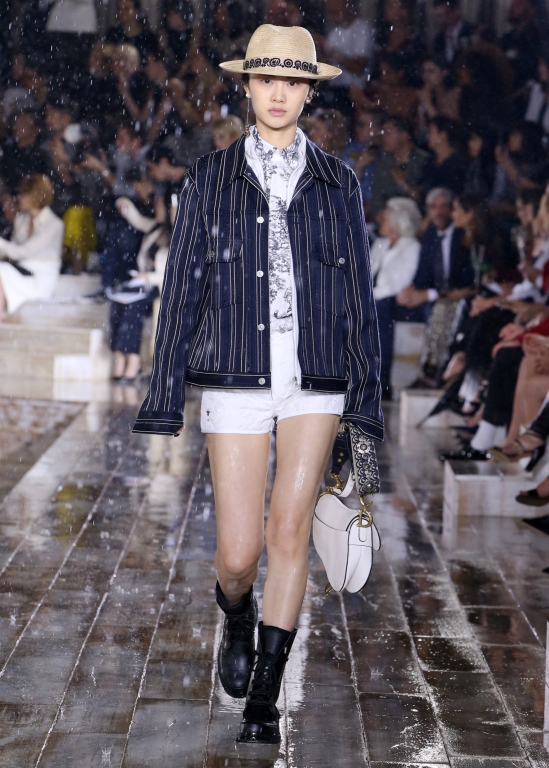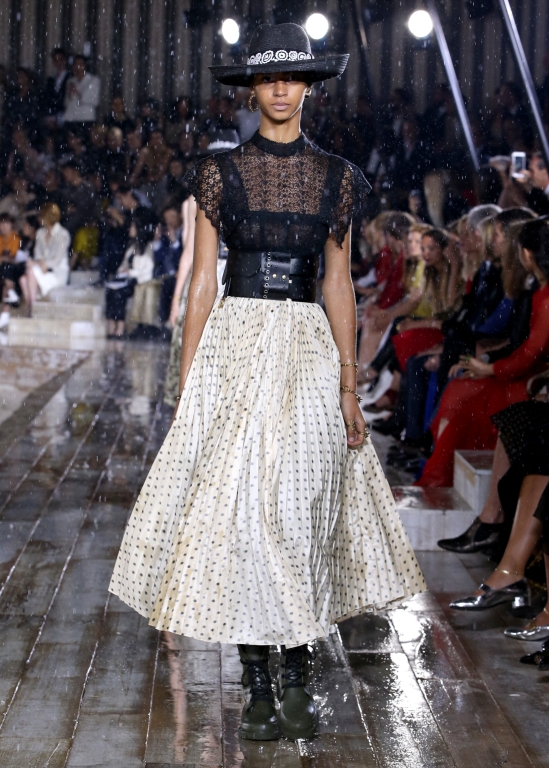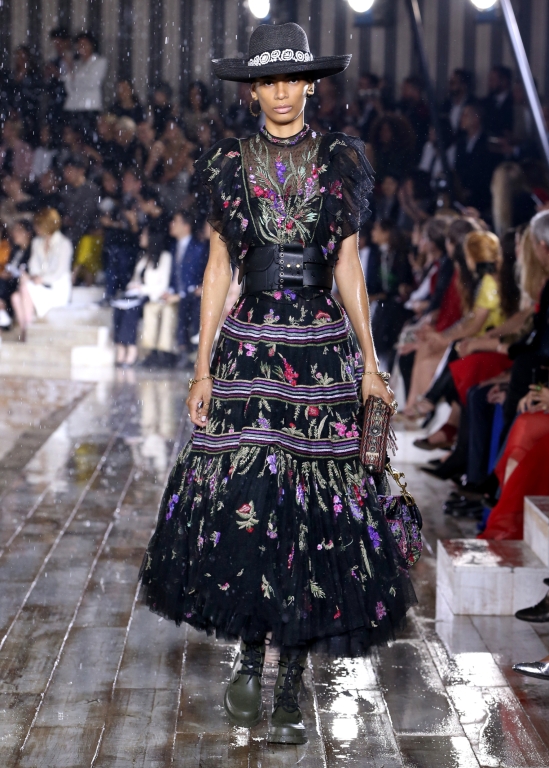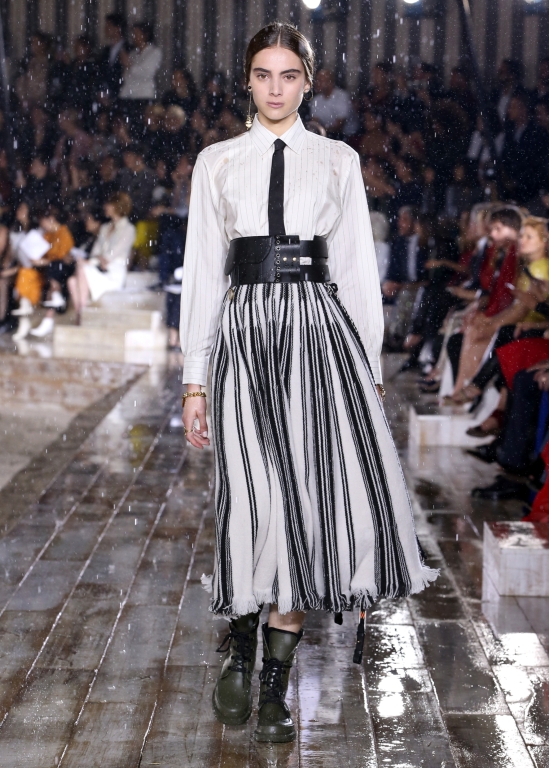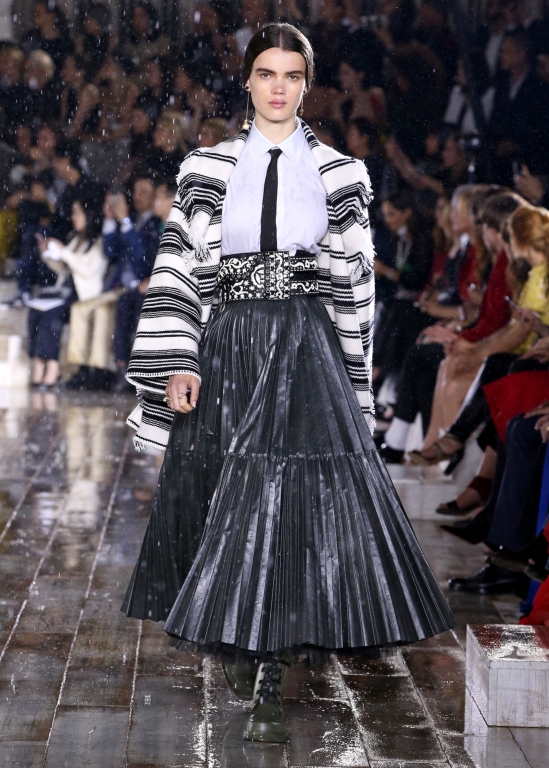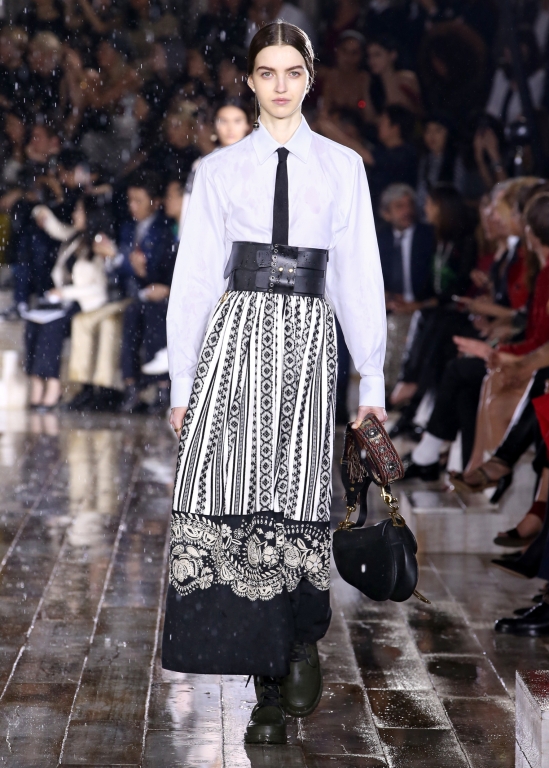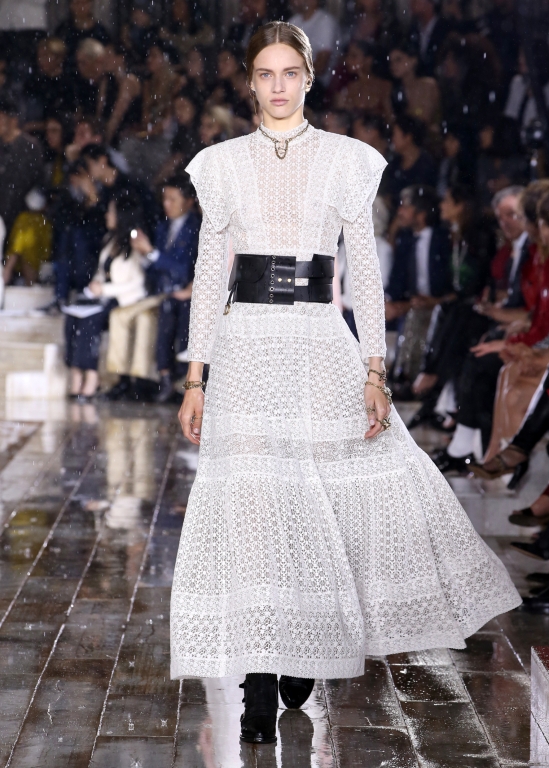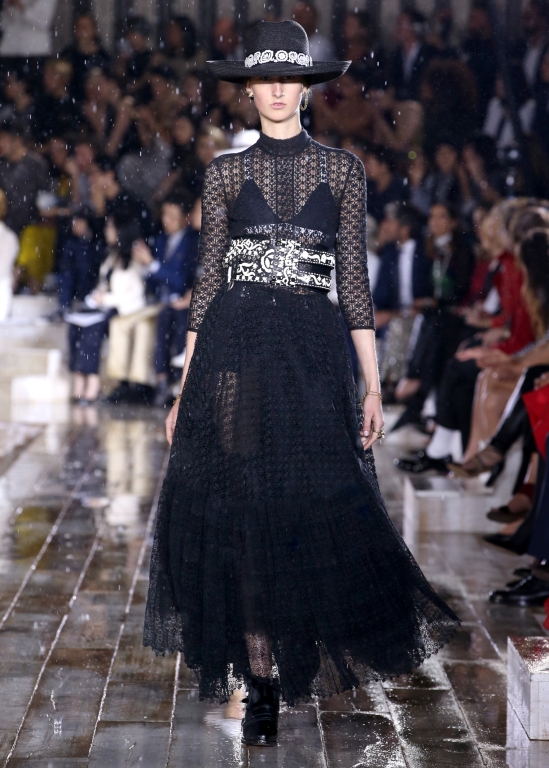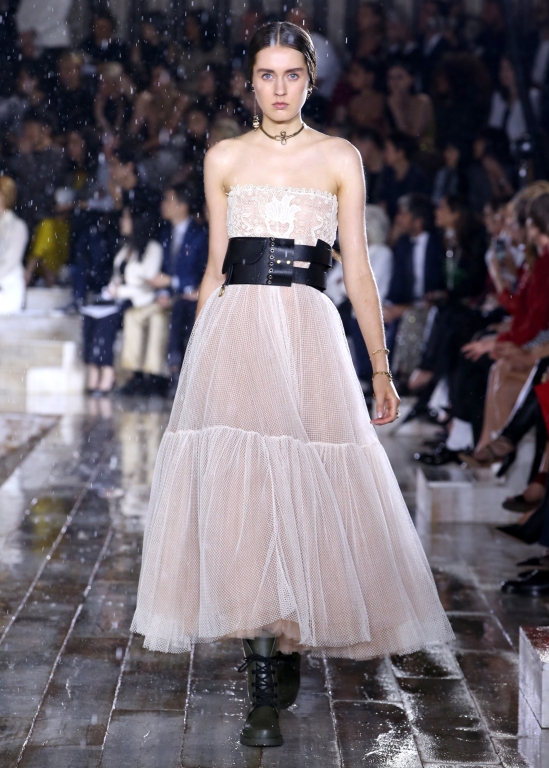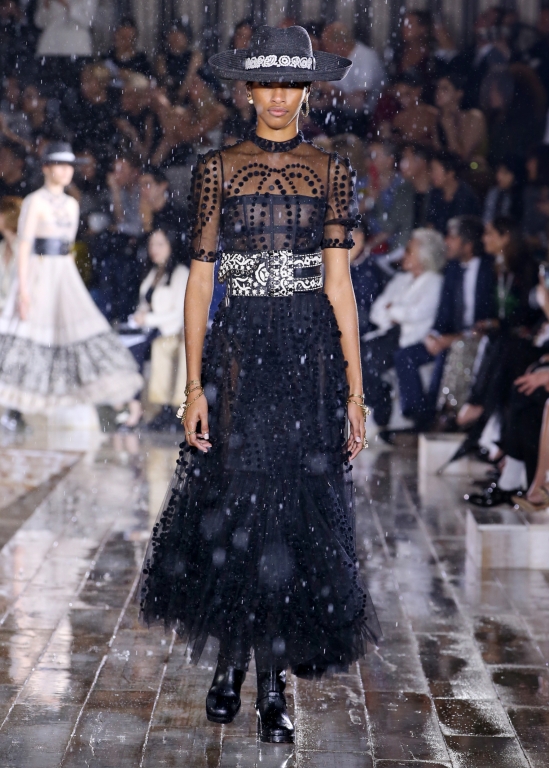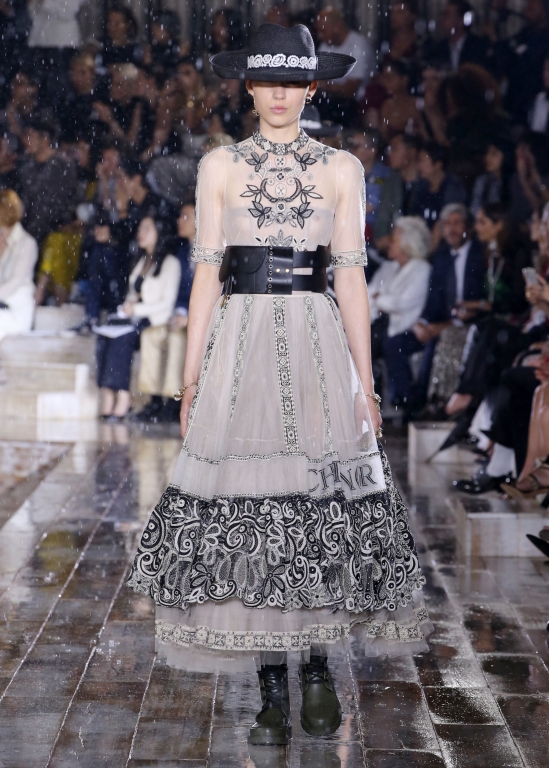 Credit:
Starter (Group shot) –  Estelle Hanania for Dior
Runway looks -Dior