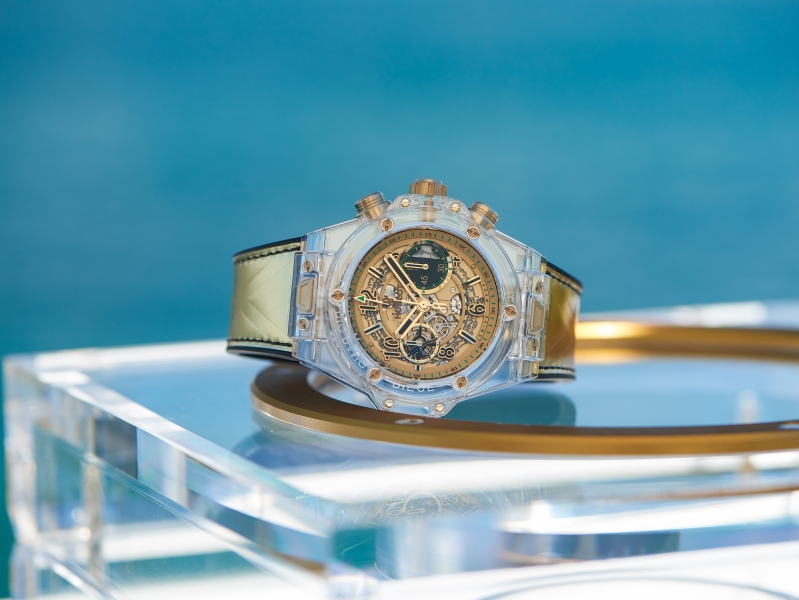 We have the coolest Hublot summer special editions for you
Hublot launches an Ibiza Special Edition on a magical night at Ushuaïa Tower
Hublot lands in Ibiza, an island measuring 41 km north to south and 15 km west to east. Known worldwide as "Eivissa", this island is famous for its wonderful beaches, crystal-clear waters and famous nightclubs that attract thousands of travellers during the summer season. Ibiza has a bold, innovative free spirit and shares the same values as Hublot: continuous search for the new, always maintaining its origins and respect for tradition.
There could be no better place to present the new Classic Fusion AeroFusion Chronograph Special Edition Ibiza than the Ushuaïa Tower, a place for fashion and the undisputed hub of the island. As a symbol of modernity and authenticity, it is the perfect partner for this inauguration.
TIME, MUSCLES AND HOPE AGAINST DISEASE – BIG BANG UNICO SAPPHIRE USAIN BOLT FOR ONLY WATCH
Since 2005, Hublot has been working alongside ONLY WATCH to support the courage and determination both of children suffering from Duchenne muscular dystrophy, and of future generations, and so that, one day, research will triumph over this disease. Is there anyone who symbolises victory, courage, determination and the desire to excel better than Usain Bolt?
For the 2017 edition, Hublot has created a transparent watch out of sapphire, one of the most difficult materials to machine. In choosing this material, it has sought to convey a message – that of pushing limits ever further, always believing that they can be exceeded or overcome. A watch that embodies hope and the desire to win. Inspired by one of champion Usain Bolt's favourite models, the Big Bang Unico Sapphire Usain Bolt for Only Watch is emblazoned with the Jamaican sprinter's trademark gold and vibrant colours. A symbol of victory to adorn the wrist.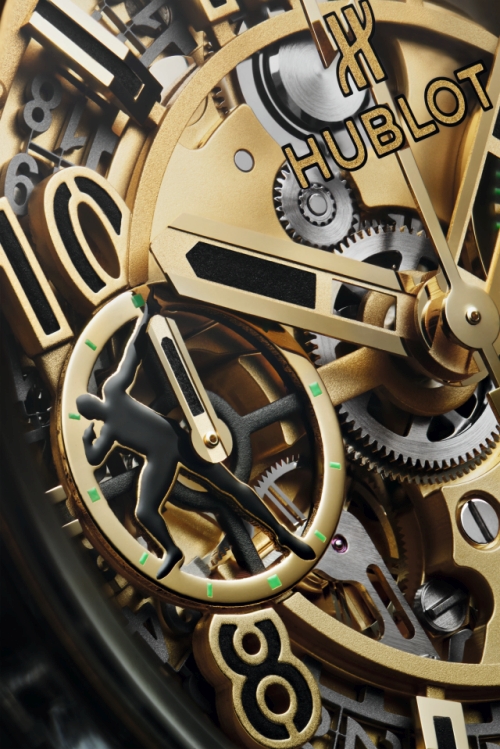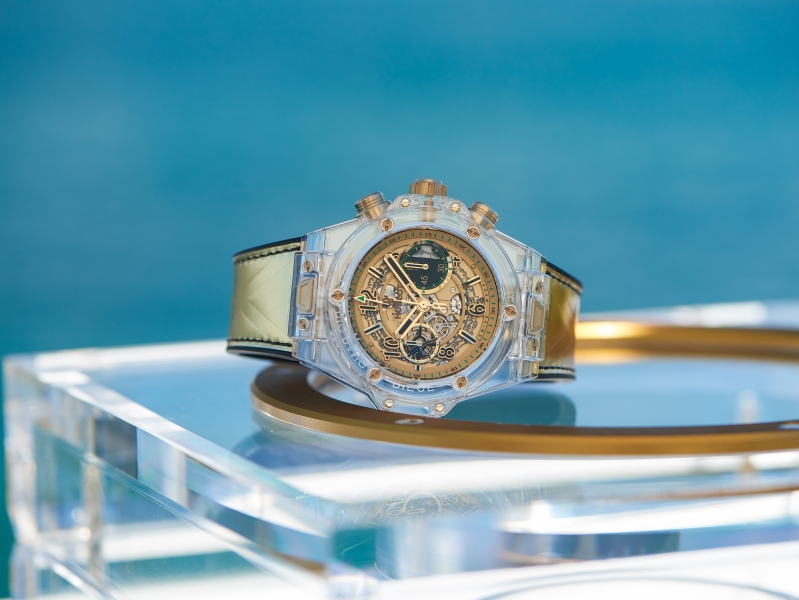 Hublot presents a new Mykonos limited edition in homage to the archetypal of the Greek islands
Following the success of the Classic Fusion Mykonos from the last five years (2012 to 2016) and in the presence of Ricardo Guadalupe, CEO of Hublot, John Gofas and Gregory Gofas, the Swiss watchmaking brand is unveiling a new model for summer 2017: even more precious, two-colour Titanium and King Gold.
Greece. Summer. The Cyclades Archipelago. Mykonos, without question the archetypal Greek island. The famous windmills… Keeping with the theme of blue and white, and again featuring this discreet, elegant little rotating windmill – the symbol of Mykonos – at 3 o'clock, this new chic sports model is 45 mm in diameter and equipped with a chronograph self-winding movement. The dial is composed of a blue second's counter, like the Greek waters, the signature of Hublot Mykonos watches.
These precious timepieces which are available only in Mykonos represent a link between the earth and the sea. A true fusion of the elements.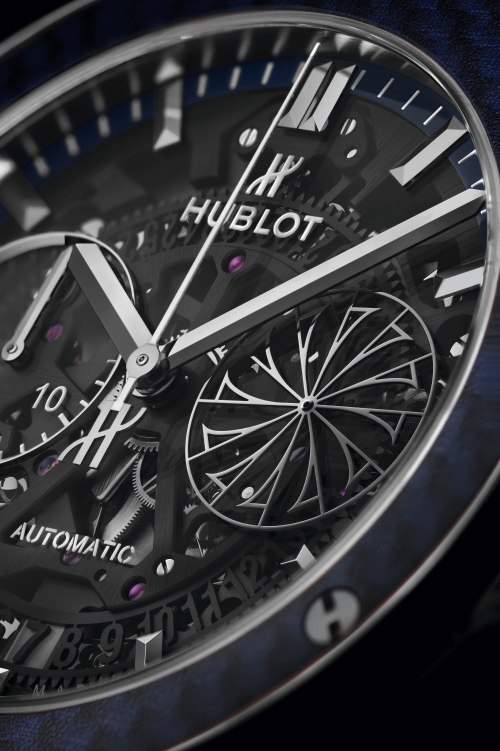 Credit: Hublot