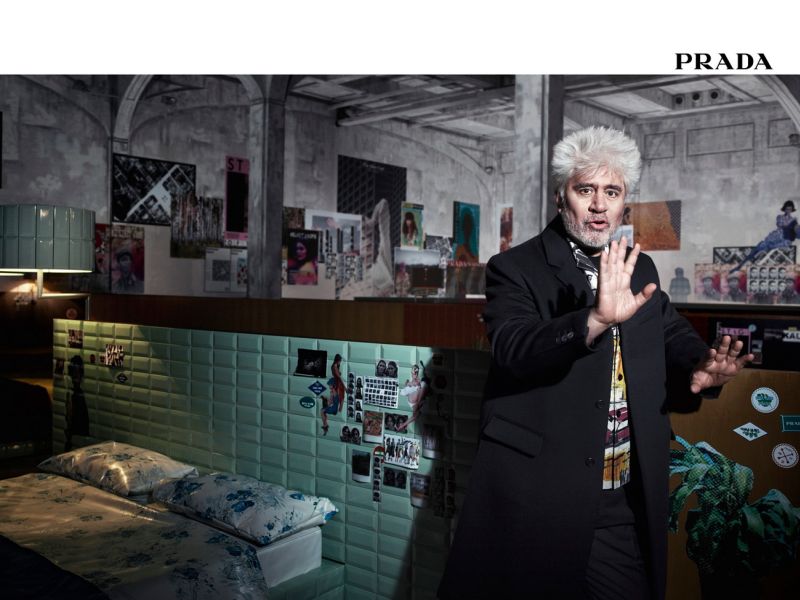 We have the new fall/ winter PRADA AD for you!
One of the few remaining auteurs in contemporary filmmaking, the cult Spanish
director Pedro Almodóvar is universally celebrated for his unmistakable creative
imprint, distinct aesthetic and unique, 'Almodóvariano' point of view. He is the ideal
protagonist to star in the new chapter of 365, showcasing the Fall/Winter 2017 Prada
menswear collection. He is an embodiment of iconoclasm, across all disciplines.
Shown uncharacteristically centre-stage, Almodóvar is framed in a series of widescreen
shots amongst the idealised interior that formed the backdrop to Prada's Fall/Winter
2017 shows. Photographed by Willy Vanderperre, each image is loaded with an
implied narrative, its own backstory. The resulting visuals play out like stills from a
film that has never been made.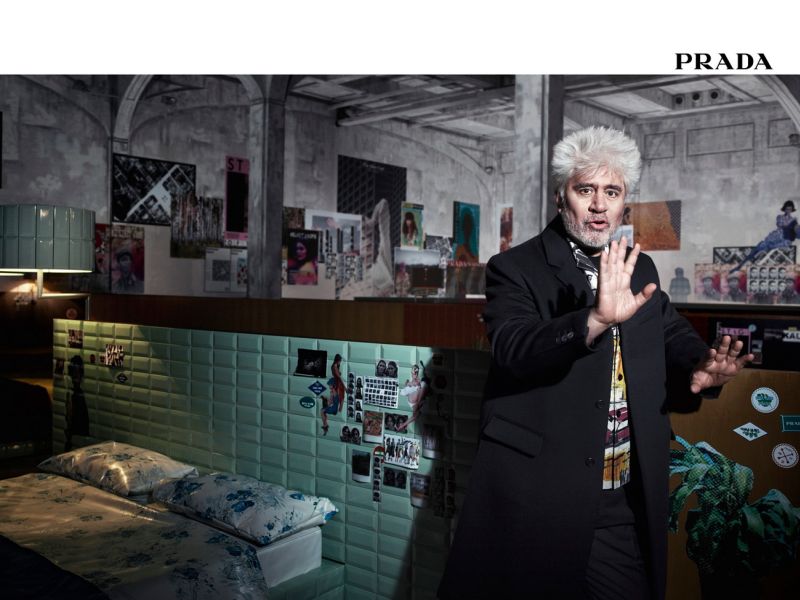 A great director, like Almodóvar, has the ability to make his imaginations a reality for
us all. For the Fall/Winter 2017 Prada campaign, he also draws on his former
experience as an actor to conjure an imaginary Almodóvar – playfully playing the role
of the director, unsure before the camera, apparently captured off guard. Similarly,
the foreground of each image pretends to be a domestic setting – perceptions
scrambled as the Prada showspace reveals itself, shattering our suspension of disbelief.
What is real, what is make-believe – and can that make-believe be a kind of reality too?
Reality is the hallmark of Almodóvar's work. Although colour-saturated, camp and
patently artificial, his films are so thorough in their conception that they have
fashioned their own breed of reality – an entire fantasy universe. We believe in them.
Here, this 'Almodóvariano' world collides and overlaps with that of Prada – both
physically, and ideologically. This campaign highlights their shared creative
obsessions, the strength of their visions. The reality in their fantasies.


Credit: Prada
Photographer: Willy Vanderperre
Talent: Pedro Almodóvar