"With perfume, you can't play. It is what it is, you have to go to the core."
Miuccia Prada
L'Homme Prada Intense
Prada fragrances are born out of olfactory investigations, and the starting point for La Femme Prada Intense and L'Homme Prada Intense was the idea of taking Prada's longstanding obsession with gender and placing it under a magnifying glass of perfumery.
By zooming into the very essence of male and female identity, the resulting fragrances reveal heightened realities, greater complexities, and increased fluidity from within the olfactory experience.
High quality ingredients are stripped back, added to, multiplied, remixed, or simply scrutinized in new ways, yielding combinations of notes that further accentuate the endless facets of the Prada woman and man in one intense version – defined only by its uniqueness.
Eau de Parfum
L'Homme Prada Intense multiplies the idea of a binary dialogue between ingredients. Forming a rich labyrinth-like effect, the fragrance's myriad 'pathways' create a complex multi-layered experience. Juxtapositions abound, while notes collide and converse to express the multiplicity of male identity.
Intense Amber and Patchouli notes cross paths with the refinement of Iris, while the introduction of Tonka Beans brings an airy, oriental dimension to the top end. With its copious accords, this dynamic masculine fragrance rejects the clichés of fixed categories, reflecting the multifaceted nature of the Prada man.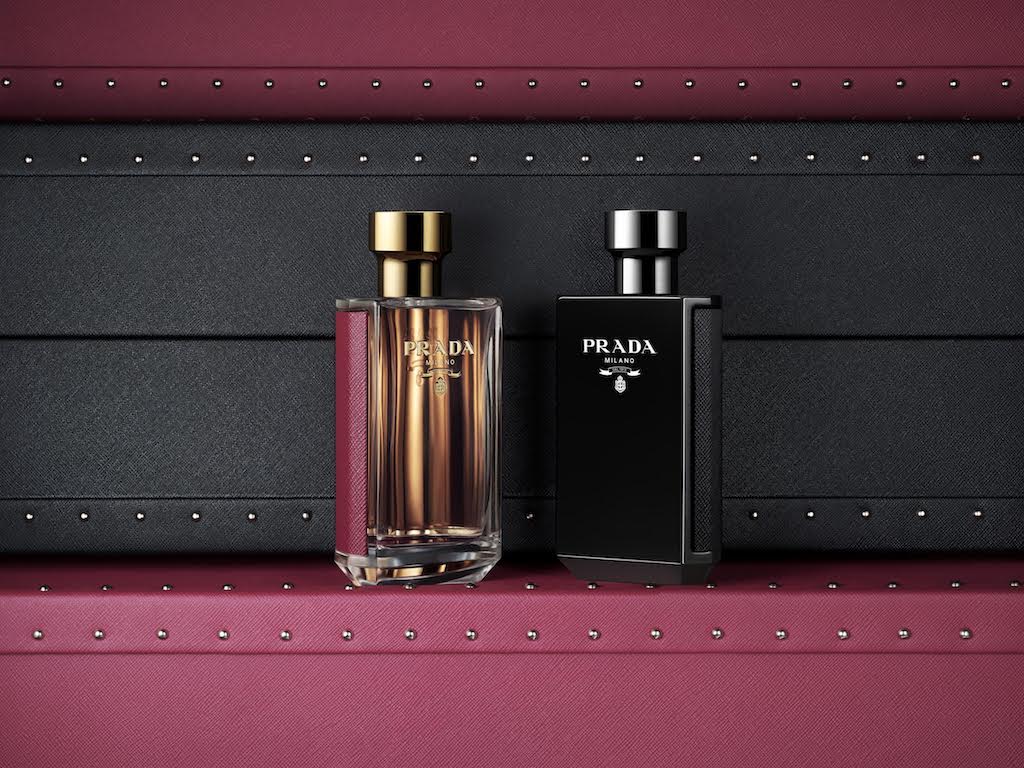 Valentino Uomo Acqua and Valentino Donna Acqua
Valentino Parfums introduces two new fragrances: Valentino Uomo Acqua and Valentino Donna Acqua. One does not define the other, but together they represent an iconic and fearless new hierarchyof desire, charged with raw authenticity and a nonchalant attitude.
The story of Valentino Acqua is set in an alluring Italian palace. The faded grandeur of this opulent setting collides with the heightened romance of McLellan's images. Its worn pastel mosaics and peeling carved architraves evoke an aristocratic sensuality. It is an atmosphere that subverts and reconfigures past codes, embodying the enduring tension between the promise of the future and the secret knowledge of heritage.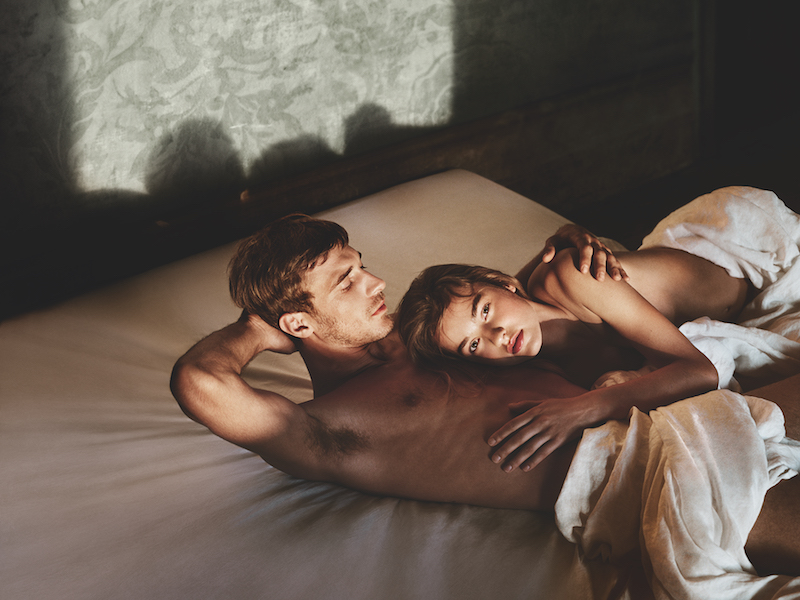 THE FRAGRANCE
Valentino Donna Acqua and Valentino Uomo Acqua representa re-invigoration of the classic Valentino fragrances with an evolved attitude. Inspired by the design aesthetic of the house lead by Creative Director Pierpaolo Piccioli, the imagery speaks with a new authenticity. An energy of subversive romanticism is reflected on the surface anchored by a powerful erotic awareness and irreverent cool. The lovers hold the world within their hands, in these images is inscribed their destiny, unfolding within the palace walls.
THE COUPLE
Co-existing like shadow and light, bound forever in this moment,the Acqua campaign features models Clement Chabernaud and Maartje Verhoef. Bathed in a natural golden glow under photographer Alasdair McLellan's lens, they are the emotional and physical embodiment of the scents. Their relaxed, inviting intimacy masksa darker, unspoken drama.
The pair shares a connection beyond explanation: both one andthe same, yet irrevocably and defiantly independent. Their partnership is temporal yet eternal, a union built on tension and contrasts,like the most iconic couples of our cultural consciousness.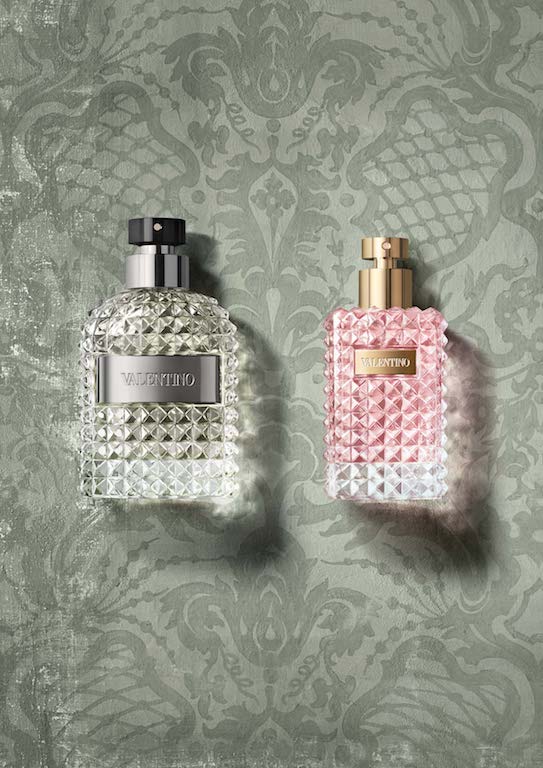 VALENTINO DONNA ACQUA
An irreverent clash of lightness and indulgence composed by Sonia Constant, Valentino Donna Acqua is a collision between tender green almond and frosted pear.
The warmth of a frangipani rose accord meets a suggestionof sandalwood and hawthorn.
VALENTINO UOMO ACQUA
Composed by Alexis Dadier and Sophie Labbe, Valentino Uomo Acqua is a contemporary exploration of freshness and intensity. The aromatic green of an Italian garden is laced with mandarin, citron and green tomato.
The subversive depth of iridescent white leather with iris absolute brings a disenchanted charm. The fragrance also blends clary sage essence and patchouli heart.
Credit: PR, Prada © 2017 Steven Meisel (Picture: Dane DeHaan); Valentino Alasdair McLellan's (Picture: Clement Chabernaud and Maartje Verhoef)