We found the perfect pen for you and you would love to write with it.
It seems like yesterday that I was a six year old kid, having my school enrolment.
I got the first pen from my parents with my name on it and I was so proud of it. This was the beginning of a long love for writing. And yes it was a Lamy pen with a red cube on it.
Now a couple of years later 😉 I have absolutely the same feeling about the new LAMY aion.
Lamy is expanding its portfolio with a new writing instrument series in an innovative design and we absolutely love it. It is technically structured and consistently functional, this is absolutely 100% Lamy – yet also surprises with progressive details. The most impressive thing is that the new series has been designed by one of the most prestigious designers of the present day: Jasper Morrison.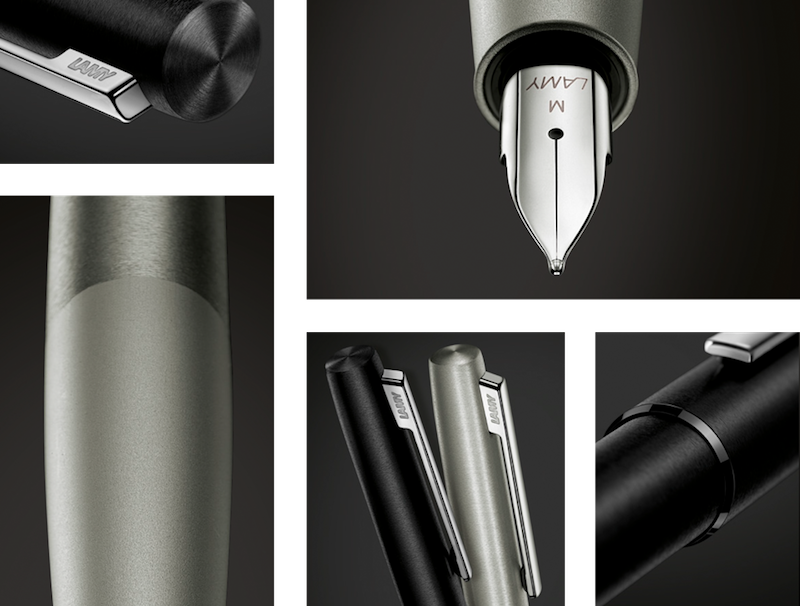 Source: C. Josef Lamy GmbH
When was the last time you wrote using a nice pen?
The new Lamy looks sleek, with a perfectly-proportioned body, a straight clip and a stainless steel spring. We absolutely got back the passion for writing and we love the minimalistic design.
The British industrial designer,
Jasper Morrison designed this new pen convinced of the idea that elegant design is absolutely harmonic to maximum simplicity – yet, at the same time, maximum functionality.
An attitude which is compatible to our idea of how a pen has to look like.
Do you also feel the desire to write right now? We got it 🙂
Put your smartphone beside you and take the time to write a beautiful letter for your beloved ones. You will see how much it will touch their heart.
If you take a closer look, you will see the beautiful details like a newly-formed nib and an uncompromising modern design. The designer Jasper Morrison gave it an unconventionally proportioned outline, thus giving the writing instrument an avant-garde character.
A distinguishing feature of the LAMY aion, and a real innovation in the production of writing instruments, is the 'cast in one piece' manufacture, whereby the body and cap are each designed as closed, seamless components and have an innovative surface structure (see the video below). The grip zone is matted and thus finely accented. It's puristic, externally sprung stainless steel clip completes the formal overall concept.

Source: C. Josef Lamy GmbH
The family of writing instruments includes fountain pens, ballpoint pens and rollerball pens.
In our editorial department, we love both colors and we would like to have them all 🙂
We find it extraordinarily exemplary that Lamy used as little plastic as possible and it is manufactured from all-metal.
Thank you Lamy, for bringing back our passion for hand writing.
We almost forgot how beautiful it is.
See here the new manufacturing processes:
In cooperation with Lamy
Credit Images: Lamy (1; 4 and starter) & ModernCultureOfTomorrow.com