There's a lot of talk of the Scandinavian Look in fashion right now. People flock to Swedish and Danish Blogs to get inspiration for their daily outfits and lifestyle. We have seen many style influencers rise from the Scandinavian countries, with consistently amazing outfits. The style up north is minimalist, monochrome, classic and easy to copy!
What makes the unspoken uniform so interesting is the element of comfort. Scandinavians are always on the go and live an active lifestyle, making sneakers an absolute must-have in every woman's closet, for comfort and style. Another staple in every closet is a cosy cashmere knit.
For the ideal scandi look these are some of the brands we love!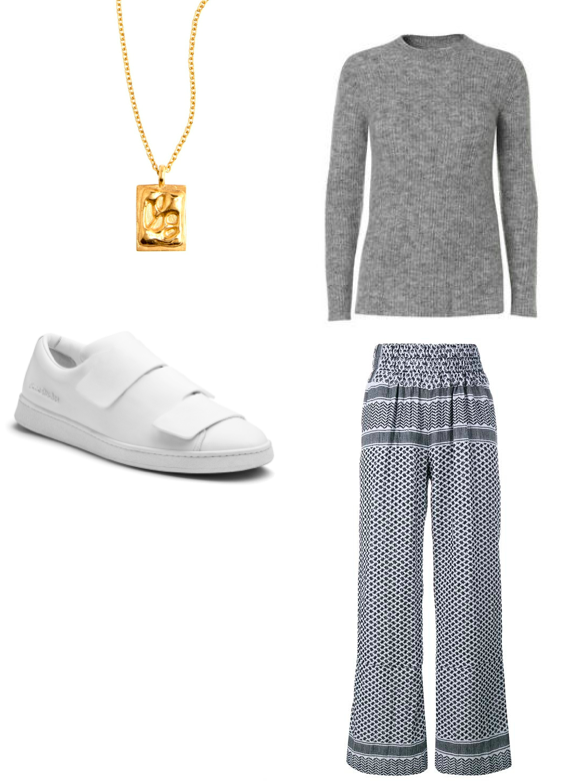 Gold plated necklace Anna Reinholdt here, Mohair rib knit By Malene Birger here, white Acne sneakers here, Keefiyeh pyjama-style Cotton trousers Cecilie Copenhagen here.