Kei Matsushima (Conversations with Shadows), Flávio Vinicius Moreira Costa (Lieutenant Marcus), Billie Phillips (No Balm in Gilead) and Maria Laura Rodriguez (The Hour of the Wolf) are the winners of the third edition of Prada Journal – Prada Feltrinelli Prize.
In keeping with the brand's innovative spirit, Prada unveils the winning stories through a digital performance set in a modern 'Theatre of Conversation and Exchange', crossing the boundaries of time and space via several interconnected environments in which diverse elements interact, veering towards virtuality, in an unusual visual format.
The innovative digital theatre that is at the heart of this edition has allowed Prada to bring to life the four winning stories and granted the audience the possibility to choose how to view each story. Viewers become more than spectators as they actively participate to create a unique perspective on each story.
All the interpretations will be viewable online at www.prada.com/journal on both mobile and desktop devices. In addition to the plays, visitors will also have the option to download the Prada Journal III edition digital anthology, to read more about this edition's authors and jury and discover the Prada Journal Eyewear collection.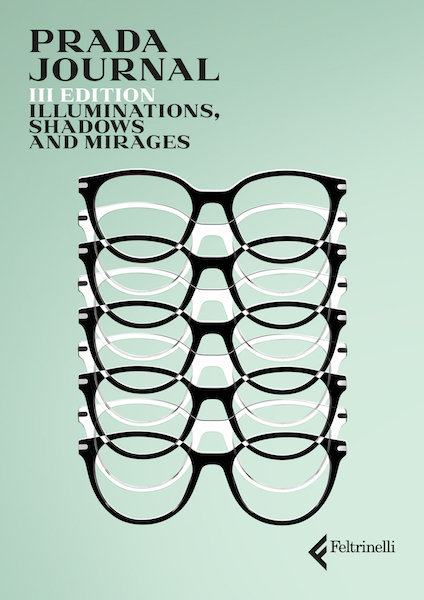 Credit: PR