Prada is back again reigniting the flame of Prada Beauty with their new range of makeup and skincare, the company's short-lived 2000s line has been revived in the form of bold eyeshadow palettes and luxurious skincare.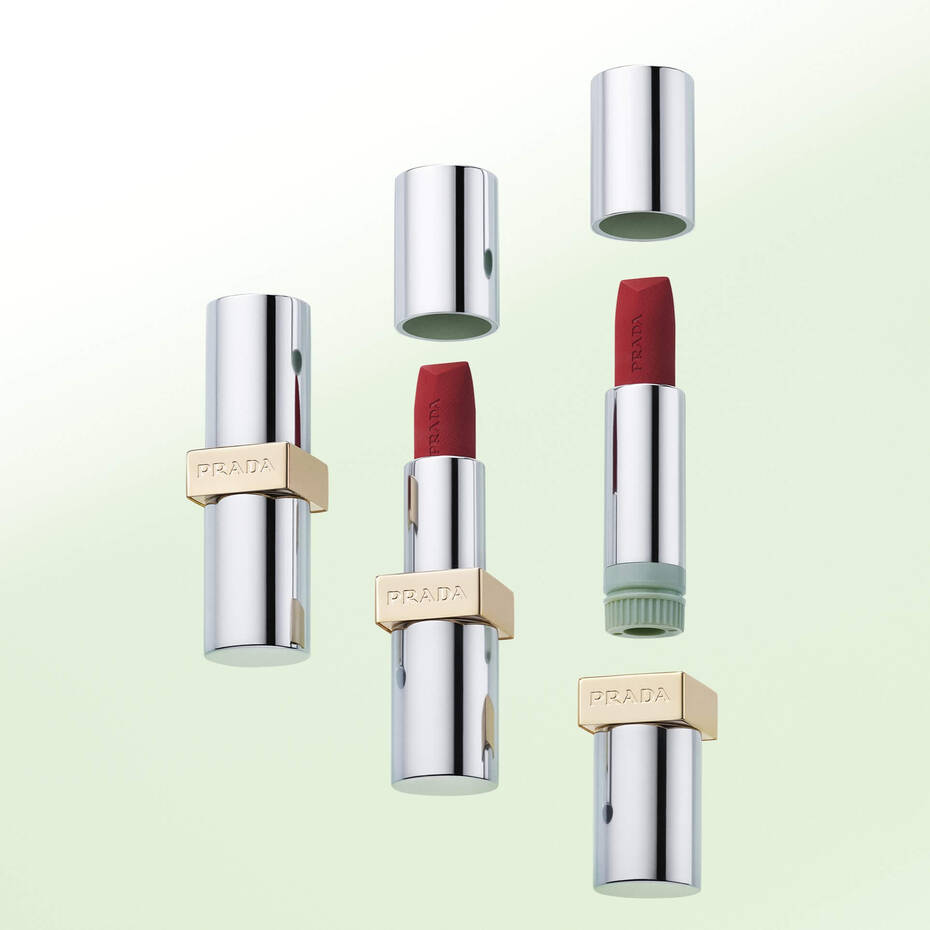 For their latest collection, the label has unveiled an array of essentials to create an enhanced complexion and statement features. Their colour-infused eyeshadows come in bright colours from vibrant blues to rich dark greens and their lipsticks are built of strong pigments ranging from light nude browns to striking burnt reds.
The Prada Reveal skin optimizing foundation operates to create a flawless base leaving the skin looking radiant and with a soft matte finish. It has a buildable formula with long-lasting abilities and comes in a variety of skin shades.
To create the optimal base Prada has released skincare alongside their beauty line which is comprised of technologically-advanced ingredients which work to enrich the natural qualities of the skin through a completed beauty regime.
The Prada lip balm offers a moisturizing formula while the cleanser works to refine and purify the skin. Their serum and face cream rejuvenate and revitalize the skin ensuring a plumping effect and radiant complexion.
The final addition to the new luxury range is a complete makeup brush set designed to shape, enhance and define the various looks achievable from this collection. Whether it be the lipstick encased in a leather holder or the reflective gold-and-silver containers of the skincare line, the logo-embellished refillable packaging of Prada Beauty is just as eye-catching as the products.
The new Prada Beauty line is bold, innovative and chic, making for the perfect little bit of luxury to elevate anyone's beauty or skincare routine.
Image credit: Prada