Recently I've discovered the website https://bandcamp.com/
It's a platform which is being used by young artists to share their music to the audience and it is up to the audience to decide how much they want to donate to the artists in exchange for their songs. It was my first time and I m cheap so I paid 2 dollars for 2 songs.
My friend showed me this amazing Band called "No Vacation". 4 young Hipster-looking kids making incredible Indie Pop + Rock Music. It's very dreamy and refreshing and just frickin perfect. Sabrina has a unique voice that I adore.
Although only two of them are seen on the cover I just assume that the other Members look super cool too:)
The 2 Leadsingers are Black and Yellow. A black boy and a cute Asian girl . (No, I m not a Racist! I can say that because I m a yellow human too. Hahahha and it's a joooooke)
How can they not become successful? Perfect combo plus amazing music. I hope they will release more songs soon. I really adore them and while listening to them, I imagine how many great talents are out there that are not known yet and it makes me happy to have discovered this Band early on and being able to see it evolve.
They remind me of "The XX" but the happy-, young and colorful version.
The Band:
Sabrina Mai – vocals + guitar
Basil Saleh – vocals + guitar
Marisa Saunders – bass
Nat Lee – keyboard
I predict that they will be huge. Listen to it and you will not wanna listen to anything else this summer. I am listening to it nonstop and the songs make me happy and bouncy. They captured something special in their songs. A frequency that will make you Smile and dance.
https://novacationgrrl.bandcamp.com/track/beach-bummer
https://novacationgrrl.bandcamp.com/track/lovefool
https://www.facebook.com/novacationgrrl/timeline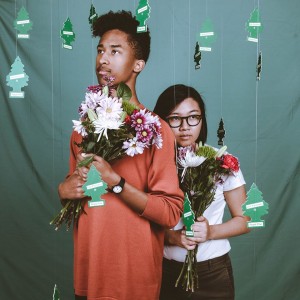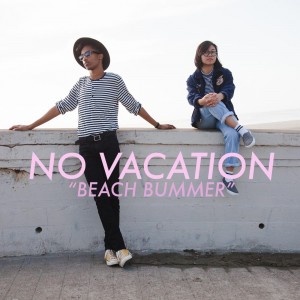 ++++++ If you like my posts, follow me on instagram : @kailima ++++++