For the Fall/Winter 2016 Collection, JIL SANDER introduces the "HILL" .
Drawn in accurate lines and cut in a compact rectangular shape, the bag makes a powerful statement. Lightness and softness as starting point. Versatile and functional. Desirability trough design and technique, typical from the House heritage. The design team focused on the evolution of a solid and geometric figure to an organic and smooth one. The fluidity of the body shape is emphasized by the handle movement that flows through the bag. Weight combined to traction, grants its exceptional lightness and define the typical Hill shape. Hence, the top handle plays a fundamental role – a pointy stiching detail that resembles an almond to reinforce it.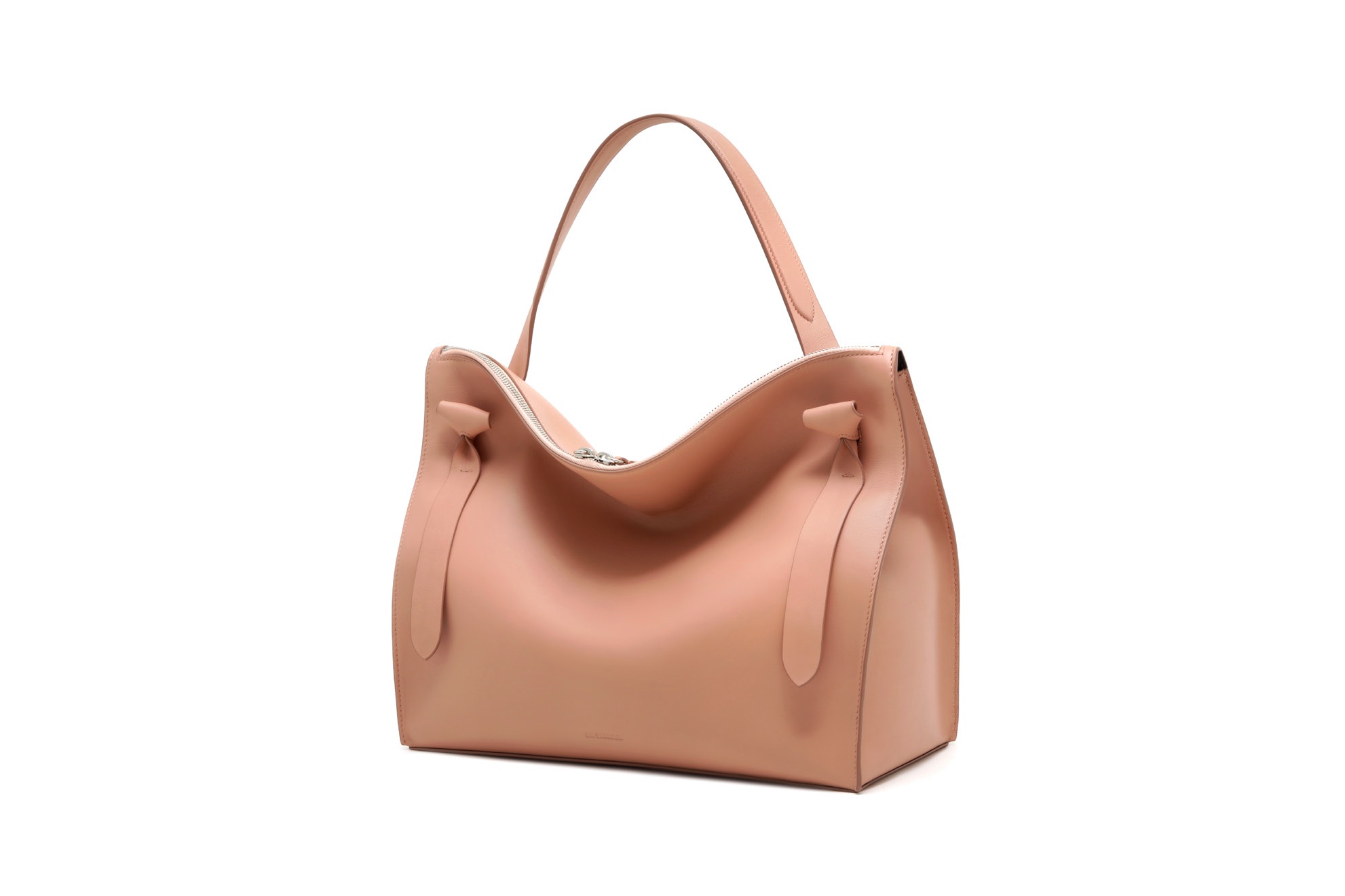 Highly recognizable distinctive elements – the front side of the bag features two unconventional knots that complement the design and provide a dynamic touch. Folded laces create a loop blocked by a hand stitch. While the main interior area features two slip pockets with leather lining. It is quite large and can be filled to capacity with all the essentials and can be shut with two zippers for an easy open/close.
Hand painted raw edge guarantee beauty, consistency and flawless construction. Materials for Spring Summer are calf leather, smooth or grained, canvas.
The smooth calf leather is silky and contributes to deliver a durable, flexible yet sophisticated result while the grained leather is softer, almost unstructured. Lighter in weight, the grain features a natural touch providing the bag with a more "edgie" attitude. Canvas as a seasonal variation. It provides the Hill with a masculine feeling that can have a versatile touch suitable for both, men and women.
For Spring/Summer Collection, Straw, magnolia, berry, brown and black complement the colour palette of the smooth calf leather while the grained calf leather is delineated by a neutral scheme such as nude, hemp, berry and black. Overall the aesthetic is simple and pure, values that require an artisan approach.
A simple design statement as an exemplification of timeless elegance.
Credit: PR